The interior design industry has experienced a huge demand for sustainable designs and has been leaning towards eco-friendly material. Sustainable design can be achieved through the usage of materials that have the minimum amount of environmental impact. Not only do people search for stylish and trending designs, but also opt for building materials that are healthy. These healthy materials are the ones that have least impact on the ecosystem. Thus the use of bamboo in interior design comes into play. 
Bamboo is a form of grass that grows really fast in tropical countries around the world. At first, bamboo started catching the eyes of interior designers as a flooring material. But over the years, bamboo has found various uses as home decor as well as building materials. Reasons to use bamboo in interior design are manifold. The colour of bamboo adds a lot of character to any living space.
Why interior decorators use Bamboo in interior design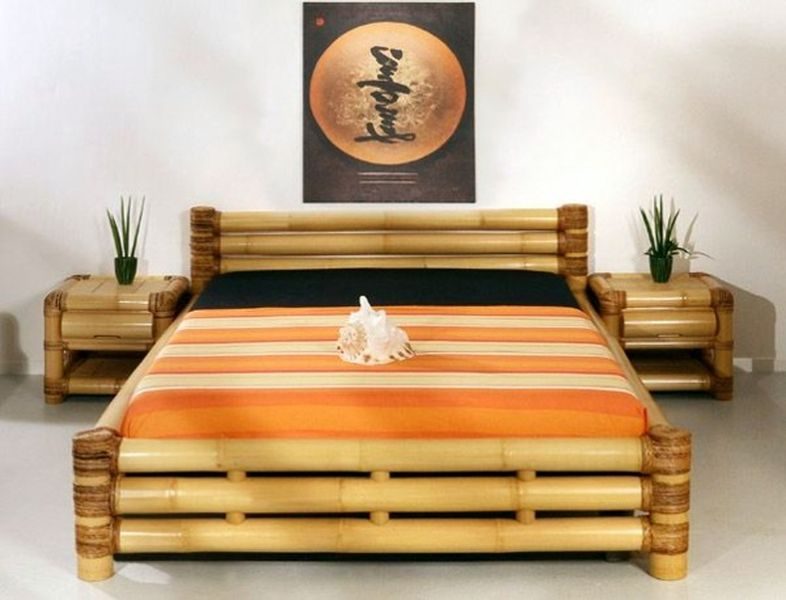 Image Source : avso.org
Bamboo comes with benefits such as sustainably and durability and has emerged as breakthrough material in the design industry. The plant itself is aesthetic in appearance and structure and adds to the interiors of the room. The delicate grainy texture of bamboo adds gravity to the interiors of any living space. The amber tone of bamboo ensures that it can easily blend in with any surroundings it is kept in.
Bamboo is also quite versatile and can adapt to any weather conditions. Changes in temperature, humidity, soil and climates does not affect its growth. The rate of growth of bamboo is so high that it does not require any usage of fertilizers or pesticides. That plant itself is anti-fungal, anti-bacterial and anti-pest and hence it does not require any other form of pest control.
Specialty of bamboo compared to other hardwood plants
The plant is capable of consuming carbon dioxide at a higher rate than most hardwood plants. It is also able to produce more oxygen than most hardwood plants. The specialty of bamboo as an eco-friendly material is reinforced by the fact that it is not a tree. Bamboo is a grass and hence, it can be renewed endlessly. Because of this reason, cutting it does not have a tremendous impact on the environment.
It takes a bamboo shoot only five years to reach complete maturity. It is also renewable as it does not need to be planted again after harvesting. A new plant develops from the pre-existing remains of the shoot. Bamboo shoots take an average of 60 days to be replaced, whereas hardwood trees like oak take nearly 60 years. Bamboo is stronger than oak and does not expand or shrink like wood obtained from most hardwood trees.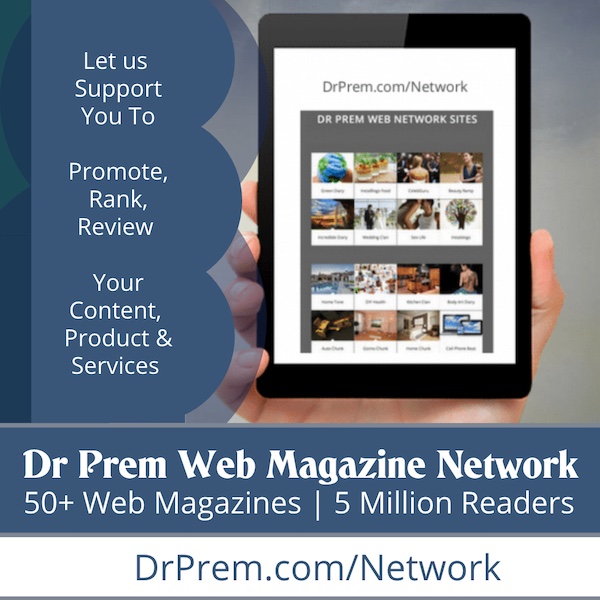 How to use bamboo in interior design:
1.    Use of bamboo as flooring: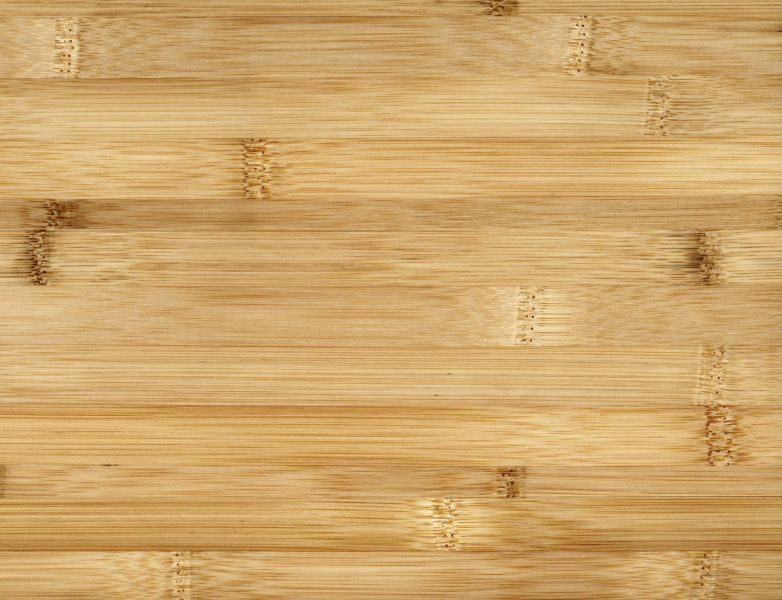 One of the most antiquated and versatile uses of bamboo are in the form of material used for flooring. The primary demand for flooring material is that it should be unaffected by environmental conditions such as expansion and contraction. Bamboo possesses all these properties. Even hardwood floors are prone to climate changes. Hence it is perfect for the construction of floors and home furnishing such as furniture and wall decor. Bamboo also had a tensile strength that is greater than that of steel. This is the reason why bamboo is used to construct houses in earthquake-prone areas.
2.    Bamboo used for the construction of bathrooms: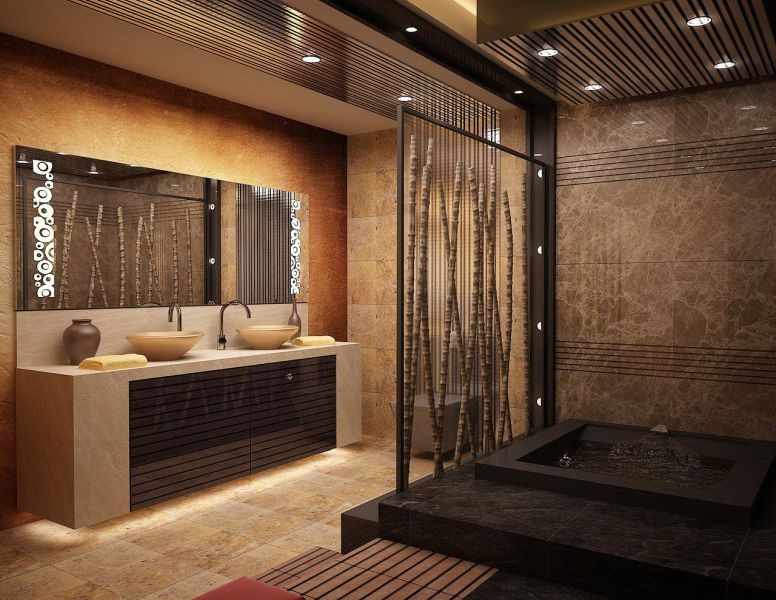 Wood made from bamboo shoots has a greater density and provides low conductivity of heat combined with thermal insulation. Hence it has gained popularity due to its use in the construction of bathtubs in tropical countries. It is also a good material for the construction of bathroom floors as its fibres prevent water from soaking in. Such bathrooms are quite relaxing as the light amber interiors give off an aura that is quite 'Zen'-like.
3.    Decorating bedrooms using bamboo: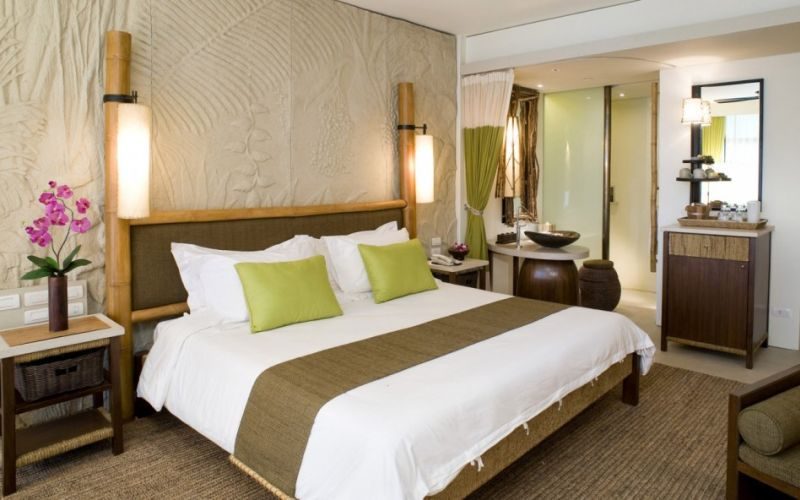 Image Source : groliehome.com
In order to use Bamboo in interior design while considering bedrooms, we have to take a look at home furniture. Bedrooms go really well with nature-centric wall decoration ideas such as birds made of bamboo. Bamboo beds are another way to add character to your bedroom.
Modern home furnishing ideas are trying to substitute four-poster beds made of hardwood with those made from bamboo. The vibes associated with bamboo beds are also different. Bamboo is a plant that is frequently associated with relaxation amidst nature. Bamboo beds would thus have an overall effect that is more relaxing to the senses. Other decorative things that can be introduced are bamboo headboards or bamboo panels above the bed.
4.    Using bamboo as decoration in the living room: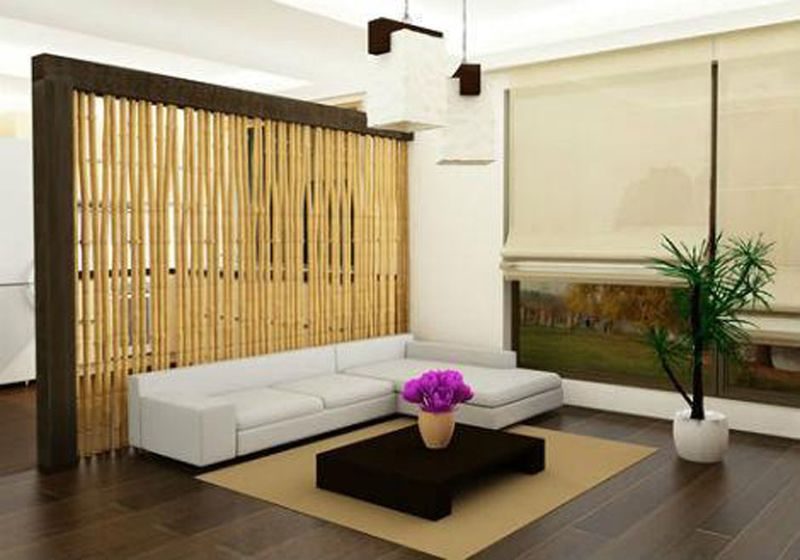 Image Source : l2.hfilcdn.com
There are a number of wall decoration ideas related to use of bamboo in living rooms. Most of these include wall inserts such as bamboo poles installed into a panel in the living room. These panels are then provided with LED lights which emanates a warm and welcoming glow. This bamboo-laced wall will give off a tropical yet modern oriental feel to the living space.
A simple yet elegant and minimalistic way to brighten any living space is to decorate it with potted bamboo plants. Bamboo takes very little sunlight to grow and looks extremely aesthetic in a muted living space. Chinese bamboo can also be used for this purpose since they are harbingers of good luck according to Chinese tradition. Using bamboo sofas and chairs as statement furniture is also another way to incorporate bamboo into the decor.
5.    Use of bamboo in interior design as an indoor garden: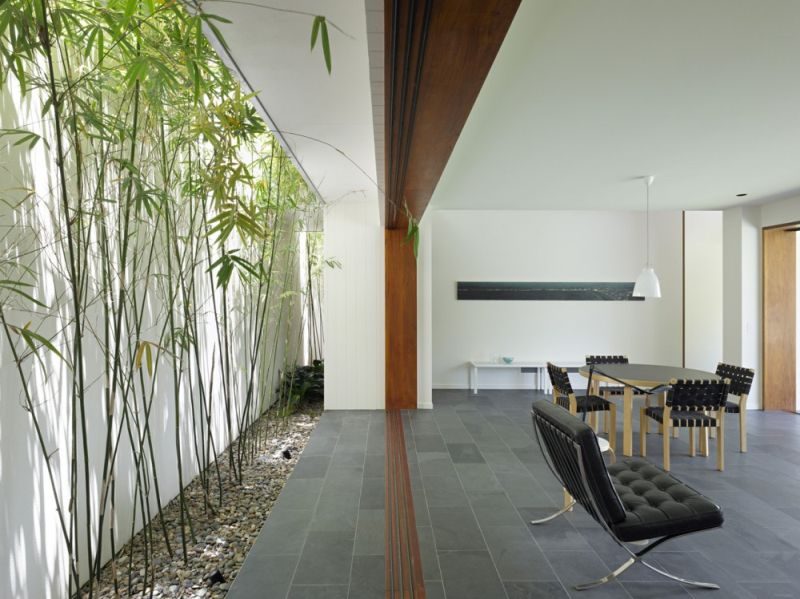 Image Source : 1mut.com
Bamboo is a plant that requires little maintenance and hence, it might be possible to construct tiny bamboo gardens indoor. As discussed earlier, bamboo is extremely versatile. It absorbs more atmospheric carbon dioxide than most hardwood trees and emanates 30% more volume of oxygen. In order to facilitate better ventilation, it might be a good idea to construct and maintain such indoor bamboo gardens. Not to mention that bamboo trees definitely blend in with their surroundings and decor. Thus it is a really good option to use Bamboo in interior design.