Cottage Houses are the weekend destinations or a place where people retreat expecting it will help them restore their peace of mind after spending hectic days in busy city life. Therefore, a lake house has to have loads of amenities and an ideal ambiance that could help you reinvigorate your mental and physical capacity. Moreover, it is a place the enable you to create some ultimate moments with your children, parents and other family members. This will help to create memories that you cherish for your entire lifetime. To add to this, decorating a lakehouse cottage or cabin on a budget; will help you to save money as well as create the memories that you want.
Ideas to employ when decorating your lakehouse cottage or cabin on a budget
Having a beautiful cottage house would make you invite some of your friends also, so ensure you design your lake house in a way that is extremely comfortable, cheerful, and functional that is welcoming and relaxing for you and your friends. You must pick up things that suit your budget well and if you can't do it by yourself there are always trustable firms like Removals Bicester for you. You can use some of the following interior designing tips while decorating your cottage house on a budget:
Paint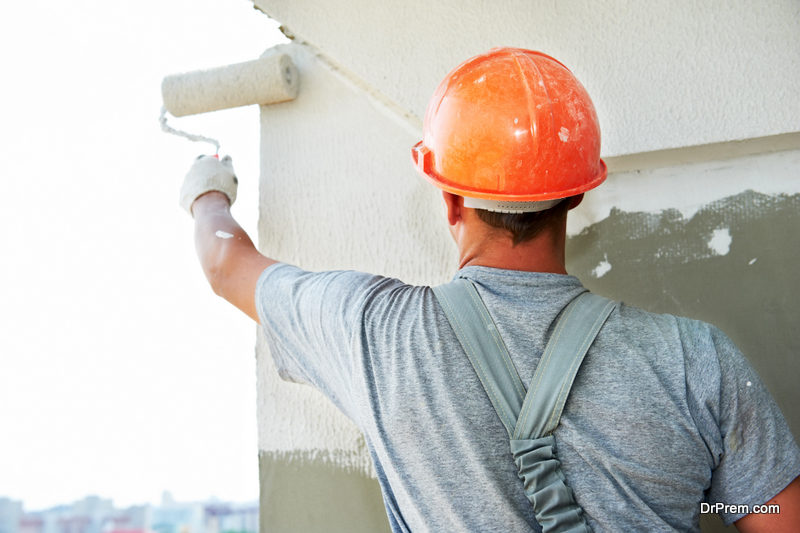 Your lake house has to have a bright and airy feel that makes it all the more relaxing and welcoming. Moreover, the space is usually not that big so you should choose paint colors that create an illusion of a bigger space. Keeping all these conditions in mind, choose pastel shades or colors that have muted neutral tones for the interiors.
Décor and decorating your cottage house on a budget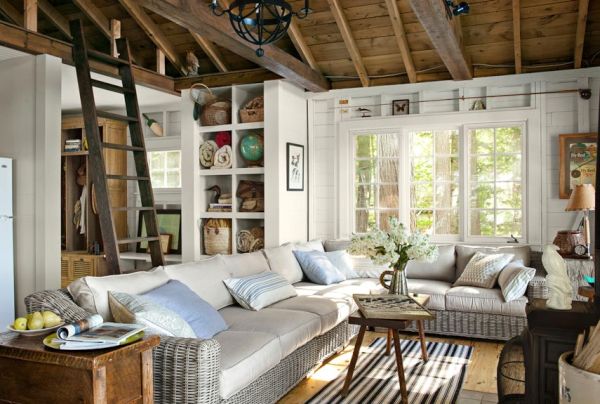 Décor of a lake house should be filled with life and nature, as in the interior decoration should clearly signify the nature around. You have to ensure that you go in for a clutter-free designing because as it is lake homes are small, on top of that if you over accessorize it, your home will start looking as a dump yard. You choose accessories and other pieces of home décor that give your home the feeling of outdoors.
There are ample of accessories to choose from, so do not let such massive variety overwhelm you, and you end up purchasing unnecessary amount that will look a mess in your home. For the nature inspired theme, you can invest on hand-carved sea gulls, wooden sea boats (small or big depending upon your purpose, as in a big one you can install and use it as a rack to store books or to display show pieces, a small imitation would go up as a show piece itself).
Yet another thing that will enhance the nature theme of your lake home is the usage of animal prints. For the nautical theme, purchase cushion covers with some sailing phrases over it or with the sailing pictures. Hang compass, oar, anchor, or add sculptures or fish rugs to the décor.
Furniture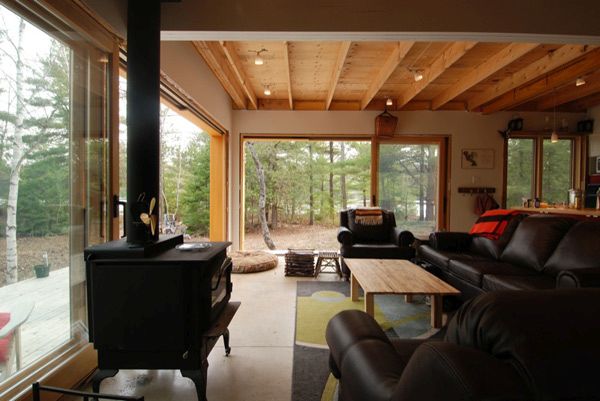 Furniture in your lake house should speak volumes of comfort and functionality. As the space available is not that big, you must go in for highly functional furniture. For example, invest in multi storage furniture, and the one that doubles to serve some other purpose as well, such as the living room couch that doubles as a bed. Buy coffee tables that have storage drawers and beds with a storage capacity.
Floors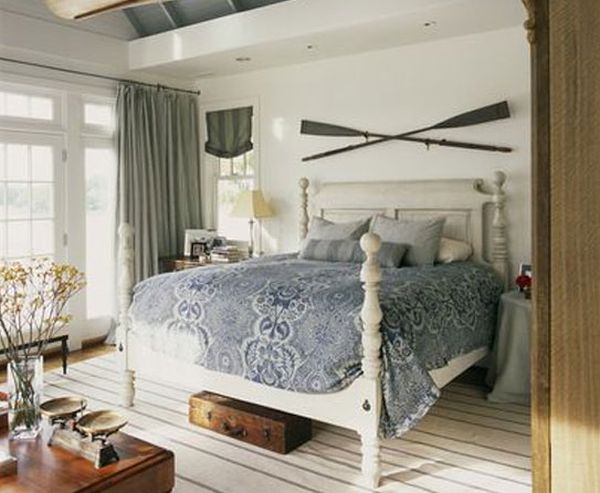 You can cover the floors with colorful rugs and the ones that have a nautical theme, or you can keep them uncovered as well. Wooden floors look best in lake houses, or easy-care tile floors can also do. To add a rustic, aged look, stencil a design on the floor, looks pretty good.
Pay attention to Lighting while decorating your cottage house on a budget
The vintage lightings ranging from sconces, lamps and chandeliers go well with a lake house. You can choose fish or coral shaped sconces, river canoe chandelier or the one with fishes in pond and so on.

Want to blend in with mother nature?Here are 6 Simple ways to decorate your  'home sweet home'
In the words of John Muir, "In every walk with nature one receives more than what he seeks." Surely Mother Nature has blessed us with innumerable gifts and also has been a great source of inspiration behind man's achievements. Being close to Nature makes us feel calm and peaceful. However, in the "gadget-friendly," extremely busy world, we hardly find time to let loose and enjoy the vicinity of Nature. For those who still want to experience the presence of the alluring outdoors inside their homes, here we have compiled savvy design ideas that re inspired by Nature. Read further to know more.
1. Make use of nature-inspired colors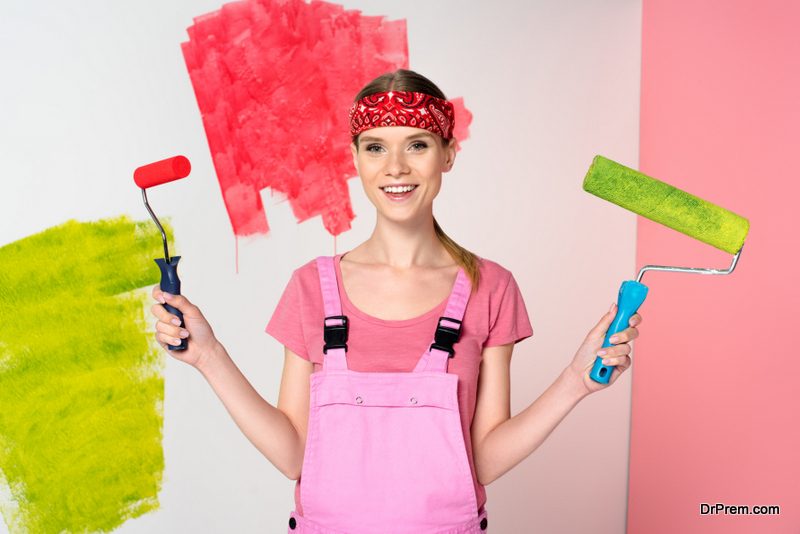 Colors have a great influence on our moods and emotions. While choosing wall colors you should prefer hues that are naturally eye catching and make your place appear more warm and inviting. Shades like green and blue resemble the freshness of plants, water and sky. Whereas, brighter colors like yellow, rejuvenate the beauty of your home by making it bright and chirpy. On the other hand, materials such as whites, beige and tans make your interior appear simple and sweet. Feel free to use these colors anywhere and everywhere from pillowcases to beddings to wall papers.
2. Discover the beauty of natural fabrics, patterns and textures
Your home should be designed and decorated such that it provides you with ultimate comfort and relaxation. Give your senses a naturally wonderful retreat with materials such as Wicker, Rattan, Jute and Hemp. Décor accessories such as wicker bed frames, patterned metal light fixtures, wicker and basket weave items and ceramics with nature inspired prints will create for your interiors, a magical blend of the outdoors and indoors. To add a natural flair you can use fabrics and wallpapers that bear patterns such as faux bois, patterns that appear like wood and bold floral prints for throw pillows.
3. Use wood for an eternal beauty
Wood is one of the most commonly used natural materials inside a house that can actually transform its look and appearance. Incorporating wood into your décor will leave you with numerous finishes, patterns and applications, all attractive, rustic, long lasting and durable. Artisan crafted wooden furniture is simple yet highly sophisticated and eye catching. It adds a distinct versatility to the interiors, and makes any place look fabulous. You can use rough-hewn wooden furniture for your living room, bedroom and even inside the kitchen.
4. Allow in plenty of natural light and fresh air
Natural light is a blessing that can make your home interiors look better. It is beneficial for us in many ways. It rejuvenates our mind and body and is absolutely free! Let your heavy curtains rest for a while and decorate your windows with lightweight and sheer fabrics. Let your home bask in this amazing light with the help of extended solar tubes. This would help you to illuminate even the darkest corner inside your house. In the same way, allow fresh air to enter inside your house and witness a great transformation of your interiors. This would brighten up your space and will make you feel healthier and happier.
5. Use indoor plants for decorating your cottage house on a budget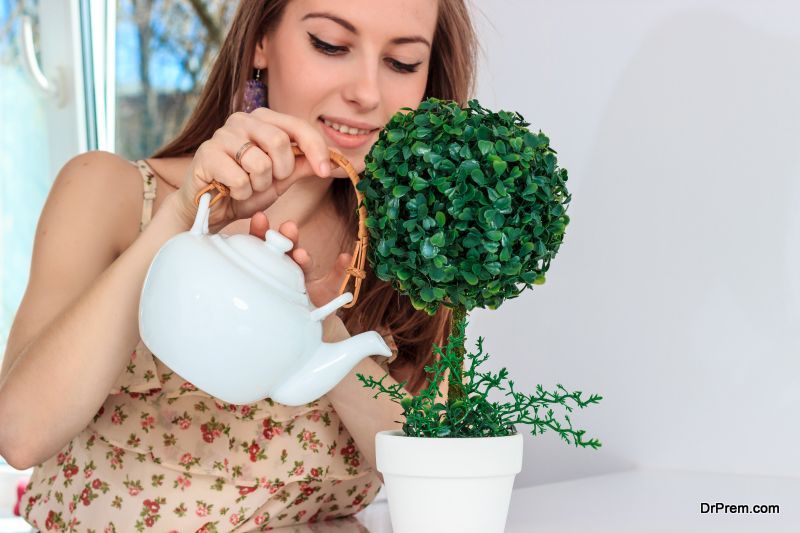 Plants are indeed our best friends. They purify indoor air and make the home naturally attractive. Many plants varieties such as succulents, cacti, and many others can instantly uplift your mood and the look of your interiors too.
6. Prefer using environment-friendly materials
A plethora of eco friendly home decorating materials like paints, fabrics, cleansers including reclaimed wood are now available which are stylish as well as using them won't harm the environment. Use these products for a sustainable living.
Cabin beds that kids would love in their room
When you are buying things for your kid, you pay attention to every detail. While buying bed for your kid, it is important that you find one that provides them a comfortable sleep. As cabin beds are trending, it is a good option for replacing those old beds from your kid's room. Cabin beds is a simple way to add décor to your kid's room along with making it stylish and utilizing the space efficiently.
Cabin bed is good for people who want to save space in the room, as many cabin beds have cabinets that will store toys and other that belongs to your kids. As there are many benefits of cabin beds, here are few cabin beds that you can buy for your kid. Cabin beds are a great option for your kids, as it saves a lot of space in the room. Besides saving space, your kids can play as well as store many things in their cabin beds. Cabin beds are thus a god idea to utilize the space of kid's room and allowing more space for him to play.
1.    Folding beds for your kids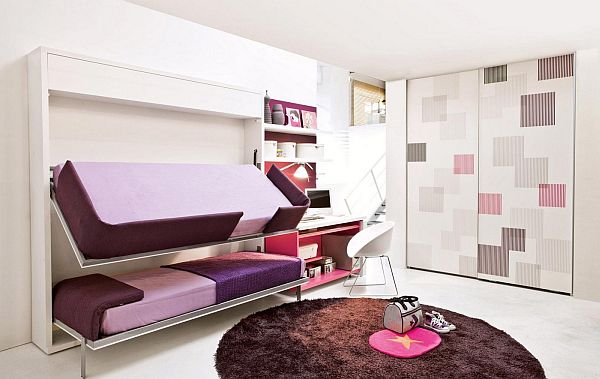 When buying cabin beds for your kids, choosing a folding bed is a good option. Folding beds are beautifully designed to save the space of your kid's room. With the stairs attached to the bed, your child can easily go to the top floor. Saving the space of the room, you can place it anywhere in the room, as it is compact and fits in any corner of the room. When not in use, you can close it with attached door, making it look like a little wooden box, when closed. For people who have two kids, getting folding bed for your kids can save a lot of space.
2.    Bed with tunnel
For families who have more than two kids, it is a perfect cabin bed for their kids. Bed with tunnel is a good way to entertain the kids. This bed is especially designed for the crowded families with many kids. While a baby plays at the top layer of the bed, other ones can enjoy playing in the tunnel, which is exactly below the top layer. As this tunnel is easily removable, you can replace it when small baby wants to sleep at the top level of the bed. With this bed, you can make your kids busy playing for longer hours.
3.    Cabin beds with storage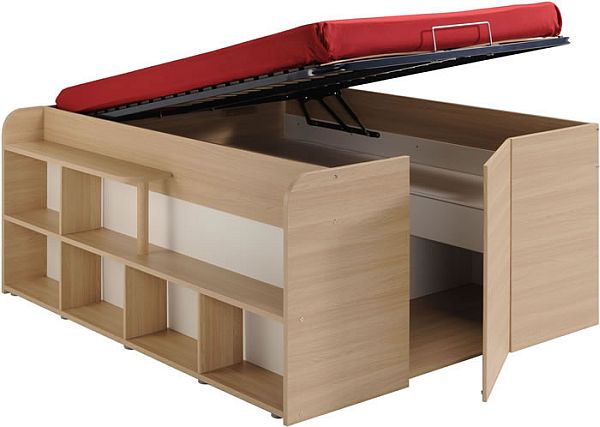 With this bed, you can fulfill your child's need for sleeping and storage. Cabin beds with storage can be a perfect partner for your kid, as it allows him to sleep comfortably and store all other things like toys, books, and clothes. Cabin bed with storage is an ideal bed for rooms with smaller and limited space. When having smaller space in the room, your kids can miss playing in big and open space. With cabin beds, you can make the room look larger and make space for kids to play more. In addition, when they are tired playing, they can keep their toys and other stuff in the storing space.
4.    Kid's sleeper with slide
Kids love to play. When they get this facility in the room, they can remain busy with it the whole day. Sleeper with slide allows them to play in their rooms. When your kid wants to sleep, he can go to top climbing stairs and for playing, can slide from other side of the bed. With this bed, you are getting a sleeper, slide, and huge storage. As this sleeper is quite tall, it gives you a lot of space to store things at the bottom. You thus get three facilities with this bed; your child will love to have in his room.
Some best of the prefab cabin décor ideas to make your day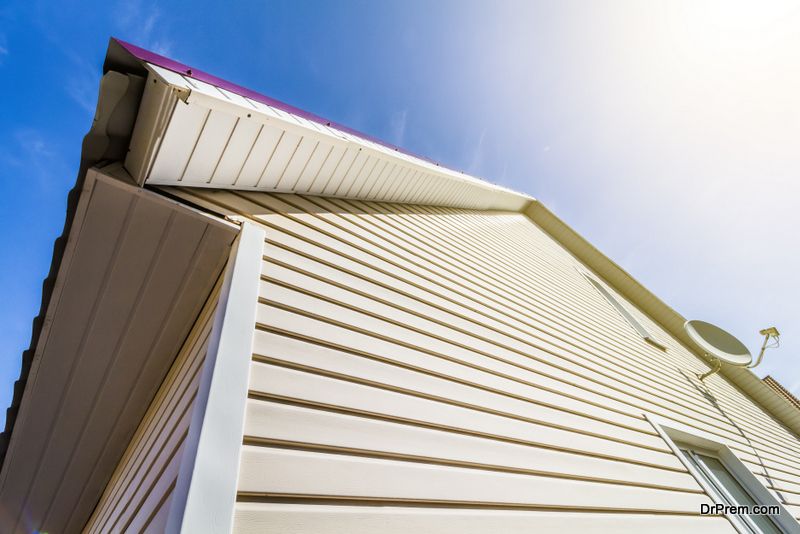 Cabins are small shelters in the wilderness, or somewhere else very close to nature. People use them as weekend getaways to get rid of the city chaos and to spend some moments of peace and relaxation. There is no doubt about it; that a lake house cabin has some awe-inspiring view to offer; even the scenic beauty around seems so heavenly. Still the interior decoration of a lake home; plays an integral role in making it a more comfortable and suitable retreat.
When it comes to having some prefab cabin décor ideas, the task is more challenging just the way it sounds interesting. Decorating cabins for your holiday house or even for your own permanent house can be fun, but decorating ideas for cabins are hard easy to get but hard to put them together. If you are up to redecorating your old cabin or even giving your newly made cabin an attractive, then we have some of the great log cabin décor ideas that can help you through.  There are a lot of benefits of living in a log cabin. With our best decorating ideas for cabins you can easily make your own choices out of the ideas and shape your little or even the big cabin the way you want to.
Here are some of your prefab Cabin décor ideas that can help you
There has been always a romantic and as well as a fresh touch to the log cabin home which make them extra special. And owing one of them is like having a dream come true. With our innovative log cabin décor ideas, we can help you make your cabin home a beautiful place to stay in.
Having a rustic decoration of the kitchen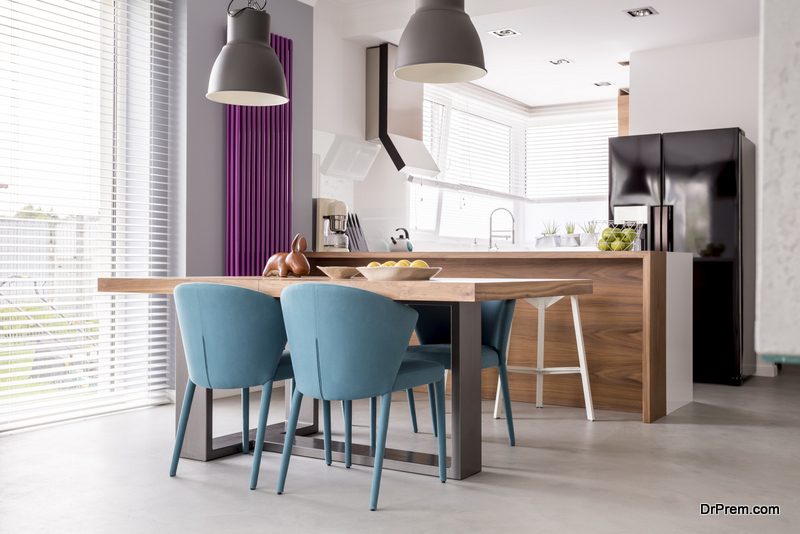 If you are planning to make your own home look like that of a log cabin or even if you are decorating your log cabin home make sure that your kitchen should fit right in to the cabin. Make it look rustic using big stones for the table decorations, wooden furniture, log beams that would be stretching across your kitchen sealing and many more. You can always innovate with the prefab cabin décor ideas.
Add some warm furniture with the rustic effect
No matter how small your living room is or even as big as your garden; you can always make the area look cosier and exotic with the help of warm and elegant furniture's. The addition of the comfortable furniture's in the room will make your cabin look more comfortable and will give up the warm vibes to the guests and to yourself and family. Your cabin should have those kinds of furniture's that give out an invitation to anyone who comes inside your home. It should be cool and as well as comfortable and elegant to use and sit. So, having some same kind of wooden furniture will add up your extra credit.
A lift of contemporary style
Adding some traditional or BOHO touch in to your home décor is not a bad idea to try. Wooden log cabins look much better when you style them with some traditional artwork, showcases and decorative that makes your cabin to rise up to another level. It adds the style and uniqueness to your home.
Make it feel like heaven: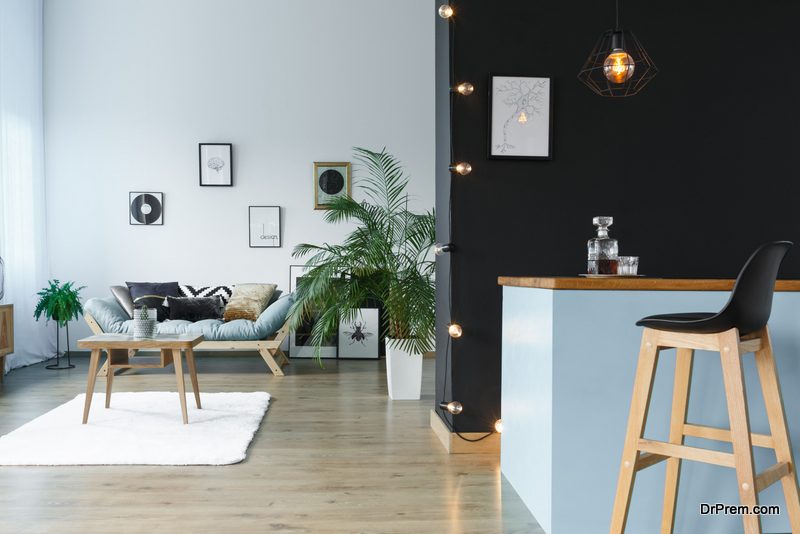 Bring home the nature itself! Use some real woods, a real log carved decorative some touch of freshness with plants and flowers and many more. You can always make the log cabin more interesting and down to earth by adding some in it.
Simple is more beautiful
Sometimes to make your log cabin look beautiful the most attractive way is to make it simple. The more you add simplicity topped with elegance the more you will find your log cabin feels like home and welcoming.
Have fun with bunk beds
Instead of having wooden detachable beds you can have some built in bunks carved out from your cabin. This idea of having a unique style of bed will make your cabin more attractive and interesting to live in. These types of cabin beds will surely be a hit in the kid's room.
Scratching the head out for some cabin decorating ideas on a budget for your log cabin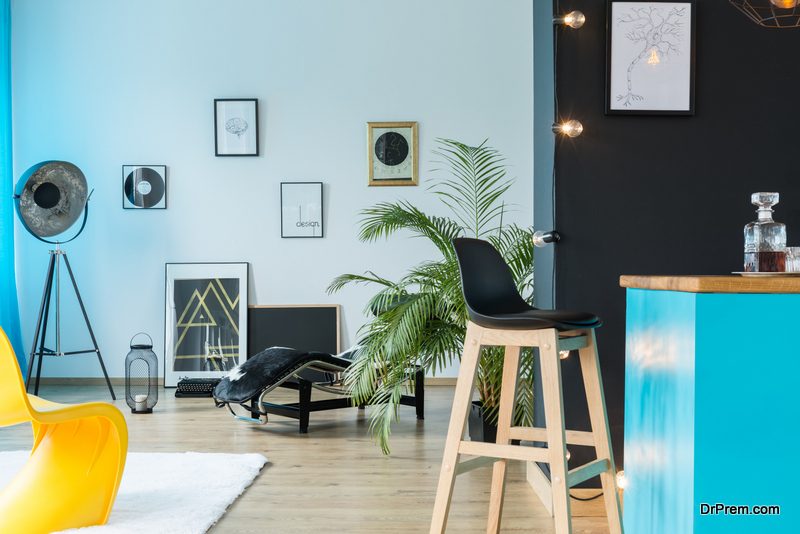 Getting your own cabin decorating ideas on a budget can be a bit tricky but never impossible. It does not matter if you cannot afford those large furniture's or even the natural wooden supplements, but you can always find many different other things which you can use as a prop to decorate your home. Here with the prefab cabin décor ideas we have some fancy styles and strategies that you can use easily for your decorations and are even not of a great cost.
Fabrics play the piper:
Matching fabrics that fits brilliantly with that of the décor is the finest thing to have. Get curtains that will define your home, the wooden walls and ceilings more beautifully. For this, Visionbedding will help and guide you to get the best decor for your home with varieties of choices.
Storage matters:
When you live in a cabin the most important thing to bother about is the storage. Whether your log cabin is small or a large one storing your things in an organised manner is the most important thing. Grab some exquisite small furniture that comes with various kinds of storage facilities. You can even makes some from the logs that are stored in your house. Basically, it's all about having space to store your things safely and exquisitely and make your dorm a beautiful one.
Make it glow: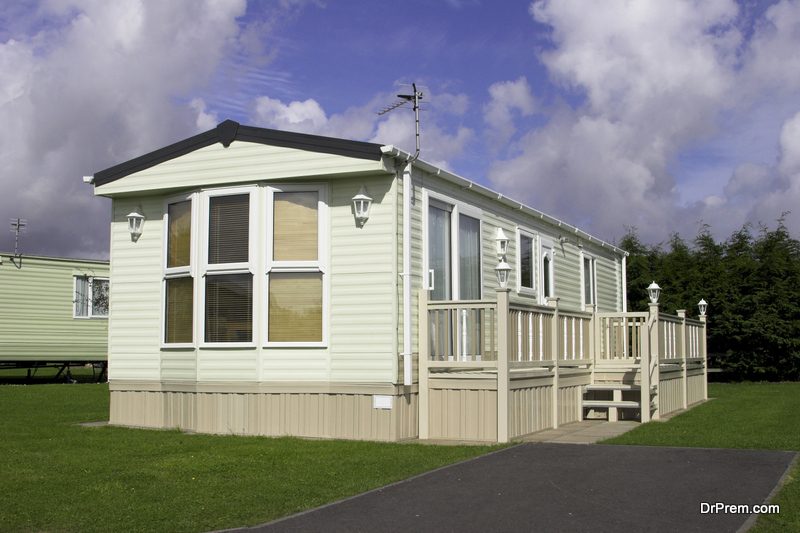 Lightning is the key thing in any home that matters a lot. Having the right amount and style of lightning techniques will make your cabin look more exquisite and brilliant without forcing any other expensive things inside.
Cabins that were created with peace and tranquility in mind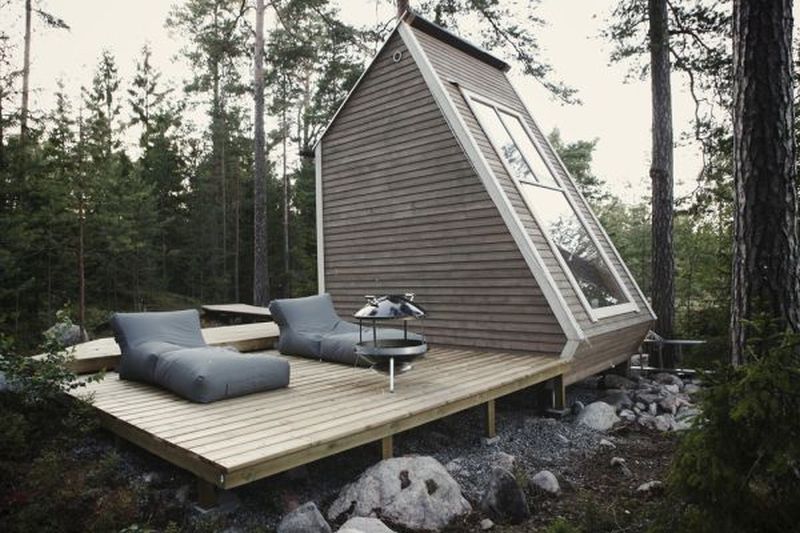 Cabins are small charming shelters usually located in wilderness, which takes them so close to nature. City dwellers like us find them mesmerizing because those peaceful cabins take us closer to nature and they enchant use with their gorgeous 2 bedroom house plan designs. Using them as weekend getaways give us an opportunity to rejuvenate ourselves, find inner peace, and to get one with nature. Here are some incredible cabin designs that will leave you desiring to stay in them at least once in a lifetime.
Wheelhaus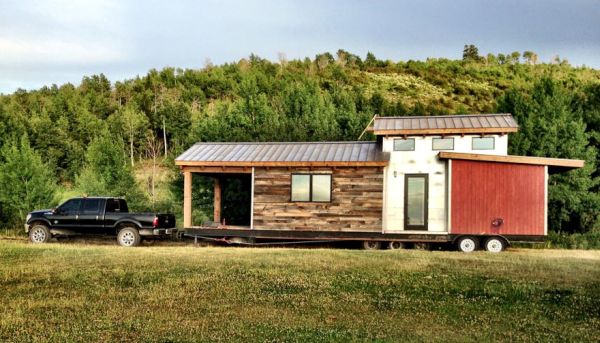 This is not a cabin's name but the name of a company that takes pride in creating incredible cabins on wheels. A company nestled in Wyoming that keeps coming up with unique and impressive cabin designs that you can transport from one location to another. Their designs speak volumes of space management and durability. With timber frames and outdoor spaces, the cabin incorporates well with the nature out in the wilderness. The huge windows let maximum sunlight in, and the cabin furniture is extremely functional, elegant and stylish.
The Vipp Shelter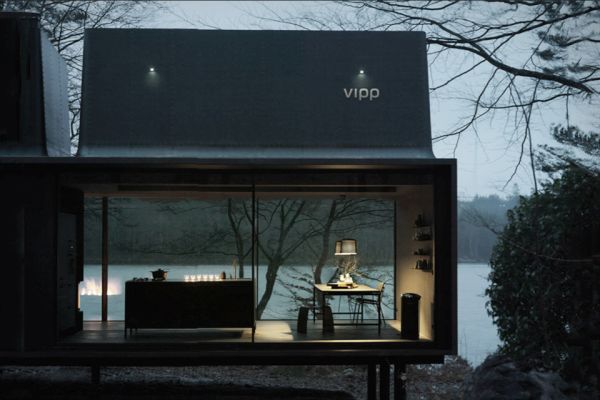 Leave the urban chaos and head out to nature retreat with the Vipp Shelter. Covering an area of 55 square meters, the cabin is a two-level design. Featuring a simple grid structure, this elevates the cabin above the woodland floor.You step in, and you realize how well equipped the cabin is with all modern facilities and amenities for an ideal stay. You will find the products, furnishings, and the decoration inside; all are company's own products.
Tomek Michalski Cabin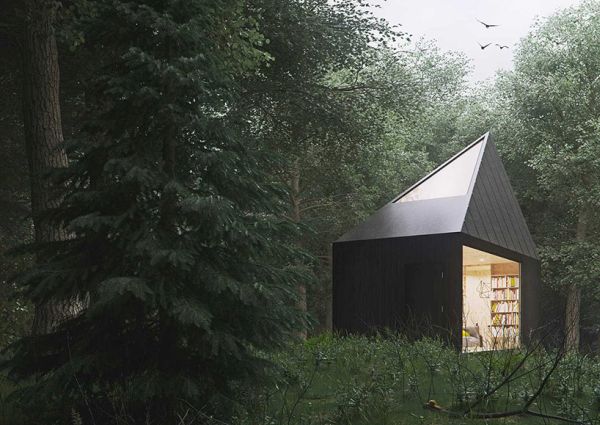 The creative mind behind the creation of this secluded cabin in the forest is a Polish designer Tomek Michalski.To minimize its physical impact, the designer gave it a polygonal form that easily houses two or three people at a time. Escaping city clamor and chaos, and living in this cabin amidst wonders of nature is just heavenly.
The large glass panel design serves an integral purpose, which is to bring the pristine surroundings much closer to the cabin's interior. Sitting inside the cabin one feels as if he is sitting somewhere out in the wild. Kitchen, living space and bathroom on the ground level, and a ladder takes you to the top floor that houses a bedroom. Lying on the bed, you can introspect while looking out from the vertical window at the bed's head, and the dramatic sloping roof adds to the beauty of the cabin.
Nido Cabin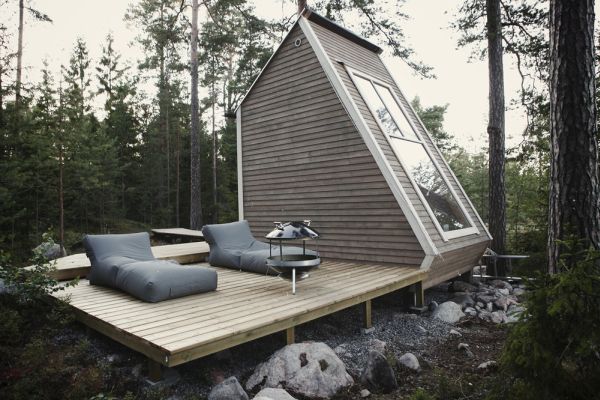 Nido is a beautiful small cabin located in the Finnish archipelago of Sipoo. Designed by Robin Falck, who was just twenty-two years old when he thought of designing Nido, which means bird's nest in Italian. It measures just nine square meters because Robin designed it without a permit.
The industrial design student managed to design it well and set an example of space management by maximizing living space. This two-story hut that has a small living room, a bed space, and a small storage. He managed to design the cabin using local wood in just two and a half weeks.
Bird Nest Treehouse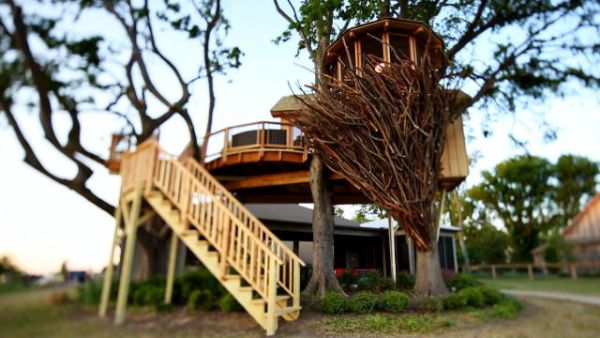 If you have dreamt of living in a treehouse since your childhood but never got a chance to, then you must visit Sweden and stay in the Bird Nest Treehouse. It hangs 20 foot above from the forest floor, and people use retractable ladder to reach it. The treehouse has a 20-foot diameter and is 13-foot-tall, and the cute porthole windows enable you to peep outside. Treehouse interior consists of a bathroom, bedroom with bunk beds and a living area.
Summery
All the above-mentioned decorating ideas will help you to be close to nature; even while you are inside the comforts of your home. Follow these tips to make your home naturally peaceful and relaxing. It is always easy to make up your mind on buying things for your prefab cabin décor ideas but making it to work out is what takes more effort.
You can walk into the store finding many of the ideas but will get confused with how to make things work. Cabin decoration can be real fun and as well as a real headache in order to put what in where. There are many things that you can tag yourself along on the online market stores and have some brilliant picks form there even in a decent price.