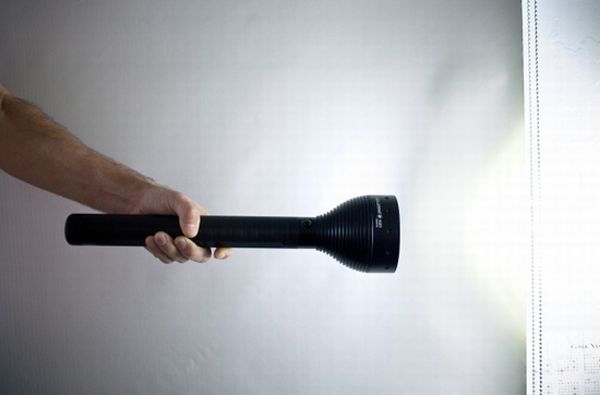 Designer/Manufacturer
Overview
German company LED LENSER has introduced this brilliant X21 flashlight, which scores high points in functionality. This dual purpose torch can be used when the light goes out or can even be used to stun a thief or an intruder. This flashlight is decked with four D batteries that radiate 1,100 lumens, thanks to seven large LEDs.
What's unique
The X21 throws brilliant, bright 1,100 lumens with the help of seven big LEDs. Furthermore, the light is absolutely white and bright that helps you see things clearly. This amazing flashlight is also decked with quick focusing system that lights up the front to 1,500 feet. It is obviously the focusing system that intensifies the brightness of this torch and makes it quite unique when compared to other LED flashlights.
High Points
Due to the brilliant light and focusing system, the manufacturer has even recommended the users to not to shine X2I directly into s person's eyes, until and unless you purposely want to stun them.
In addition, the X21 is crafted from black machined aluminum that adds to its durability. Moreover, it weights about three pounds and comes with a shoulder strap.
To own this wonderful flashlight, you will have to shell out $500.