When Rudyard Kipling said, "East is east, west is west and the twain shall never meet," he wasn't probably talking about the duothat formed the Design MVW studios.An architect from France,VirginieMoriette and a designer from China,Xu Ming found the studio in Shanghai. One of their appealing furniture collections is the 'XiangSheng'.
The XiangSheng collection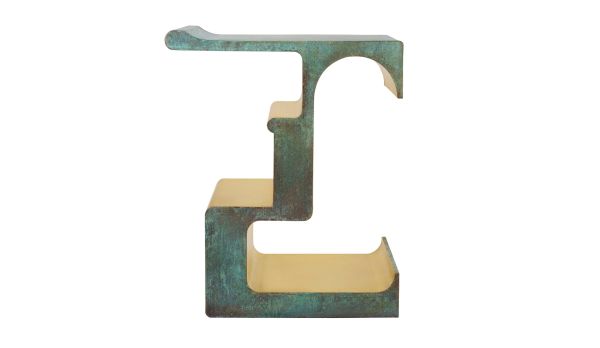 The designers had not planned for such a collection, the idea was struck on the move. Xu Ming was on a routine visit to the factory when he observed cutouts of discarded metal sheets lying there.A glimpse of the furniture collection was probably born in his mind, that moment itself. He recognized the mite and the aesthetic beauty in metal and the potential in creating a furniture collection.
XiangSheng side table 1
The design of side table 1 seems to be inspired by the letter 'I' with some design elements. Well, that is just a vague estimation that what comes to the mind when one sees it.The beauty of the table lies in its material, oxidized and brushed bronze. The formation of the green verdigris as a result of oxidation has been featured in this side table.Brass, copper and bronze are the material that gets covered in verdigris due to oxidation.
XiangSheng side table 2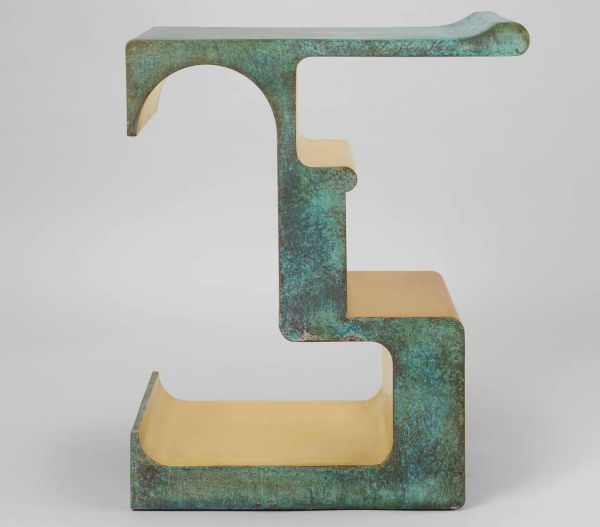 The design of this side table could be related to the letter 'L', of course with a contemporary design touch.Going by the same material and style as the first one, the side table 2 displays the beauty of both oxidized and brushed bronze. The XiangSheng series is a play of the void and the solid, which is clearly visible in this side table as well.
XiangSheng side table 3
Following the fundamentals and style of its predecessors, the side table 3 projects a more sophisticated design. Well, this time it is difficult to imagine and relate it with any letter of the English alphabet. The side table 3 features a more intricate play of the solid and the void.
The MVW design studios have won more than 20 prestigious awards. In 2015 itself, the studio bagged the 'AD 100' and the 'Andrew Martin International Interior Designs Award'. Apart from this, they have won the 'Elle Decoration International Design Awards', 'Modern Decoration International Media Award' and more. It was in 2013, the studio won a number of awards in a year, 6 to be precise.
Source : 1stdibs.Com