Owning a big house with a big backyard is like a dream for many but this does not mean you cannot do anything about it. You can do a lot by playing smart. There are ample of ways that can create an illusion of a big backyard. Here are some of the easiest and the best ways to consider:
Efficient use of color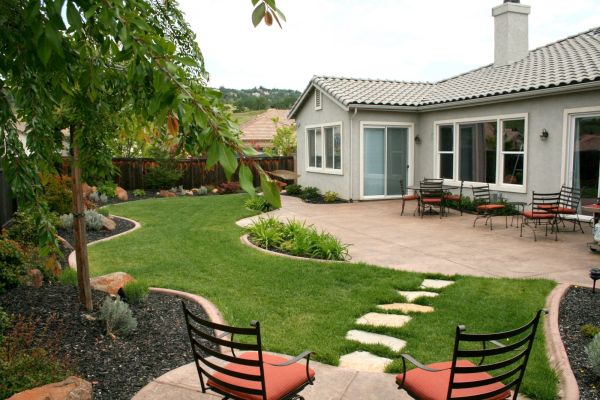 Playing smart with colors in your tiny backyard is a key to make it appear big. You need to place bold and bright colors in your backyard so that they catch all attention, and hardly any attention goes to the small size of the backyard. You can plant colorful flowers, place bold colored furniture, and so on to make the space feel larger.
Create multiple zones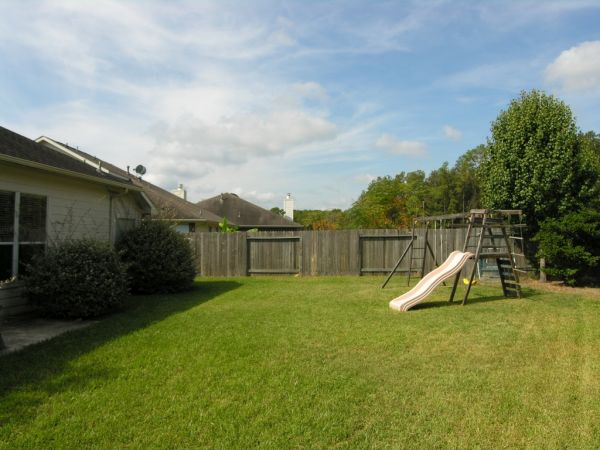 If your backyard is small, you must break it into multiple zones. Assign a small portion for lounging, another for dining, and the rest for plants. Breaking a space into multiple zones is another smart way to make a space feel larger.
Elevate backyard interest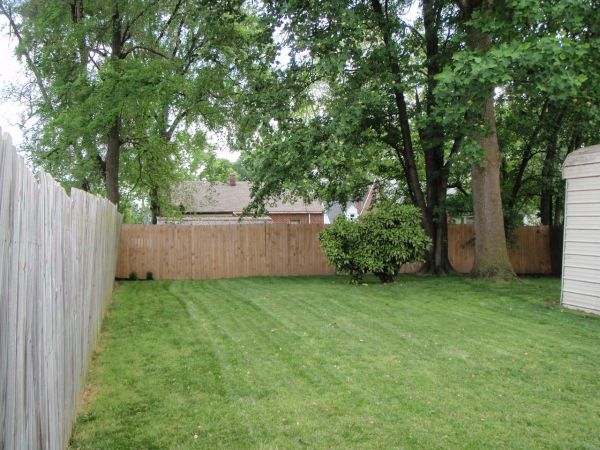 Yet another very effective and smart way to make a backyard feel larger is to increase interest. A very simple explanation for this tactic is that human beings tend to like things that they find interesting. They even let go of mistakes and flaws in a thing if it is interesting. Therefore, making your backyard interesting can easily cover up the small space flaw.
Add unexpected and charming elements to your backyard that serve dramatic visual relief to you and anybody who visits your backyard. Create focal points that will forget paying any attention to the fact that your backyard is actually a tiny place. Make pathways using flagstone, cobblestone and more that look beautiful in a backyard. Hang gorgeous DIY planters and birdfeeders, and other elements of interest.
Vertical landscaping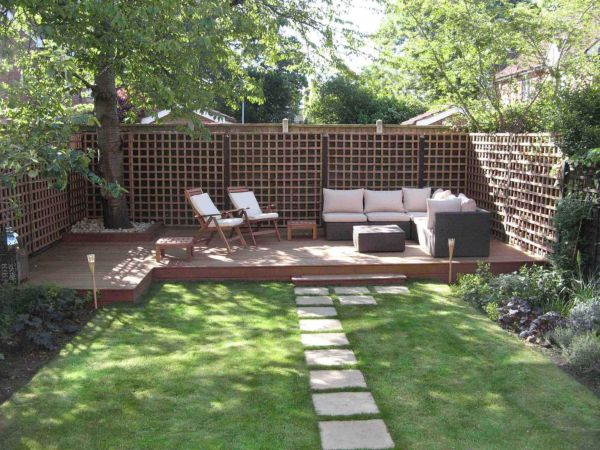 If the backyard is small, you cannot think of making it big by adding to its width but your certainly can by adding to its height. You can create the illusion of more space in your tiny backyard by going upwards, which means you need to get the hang of vertical landscaping. Giving height to a small area plays an important role to make the space feel more spacious. Make vertical flowerbeds, grow tall trees if possible, or simple dwarf plants and columnar evergreens can do.
Get rid of dead landscape nooks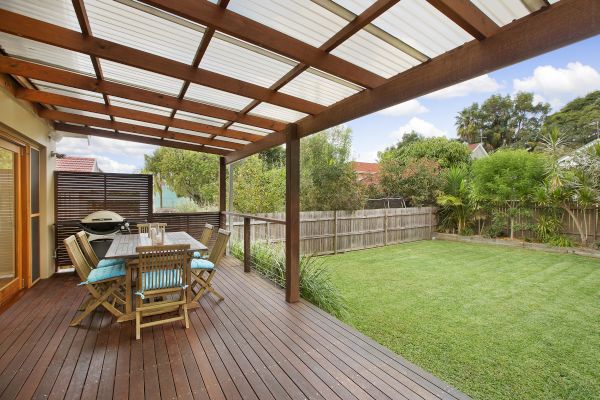 As it is, the space is less and if you leave some dead nooks, you can well imagine what a waste it would be. Leaving such spaces in a huge backyard is fine but in a small backyard, it is no less than a sin. Learn the art of changing corners of your backyard into some stunning focal points. Cover the corners with DIY planters, lights, and just about anything based upon your creative imagination.
Smart lighting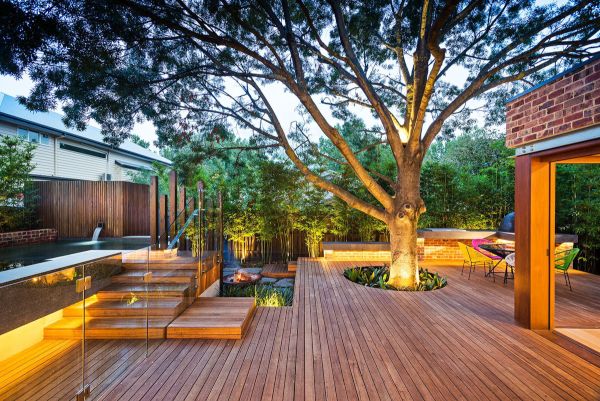 Overall ambient lighting makes a space appear larger than it actually is. Hang sconces on the walls, hang pendant lights over the dining area, efficient lighting by the grill, and choose decorative lighting to surround plantings.
Add character to your tiny backyard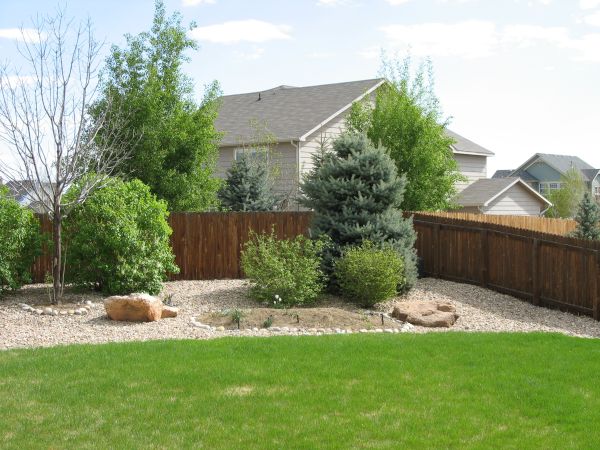 You would never like hearing your guests say that yours is a tiny backyard. To avoid hearing this despicable comment, you need to make your small backyard worth it, and one of the ways is to add character to it. Do an interesting tile or stone work on the floor, some painting on the walls, design shrubs into some interesting shapes, add chunky furniture pieces and much more.
Having a small backyard is not a problem if you know some smart design tips and tricks. With their help, you can change any small and an awkward space into a beautiful destination.