Space has become a scarcity these days and urbanization is giving way to smaller dwellings, which has led us to utilize our small homes in the best way possible. A lot of companies have come out with space-saving furniture, which is ideal as you get the benefit of two furniture pieces in one. Here are excellent designs of such space saving coffee tablesthat can be easily accommodated inside your home.
Find the perfect coffee table for your dining room
A coffee table is a handy piece of furniture that has far surpassed its basic use. The piece has become a showy add-on in modern times and the right style can enhance the getup of your room immensely. The winsome lounging accessory unifies all the decorative elements in your room and lends a cozy appeal to your seating area. Even though it looks easy, picking the perfect piece is not all that simple. Here are a few tips that can help you choose right space saving coffee tables for your house
1.    Style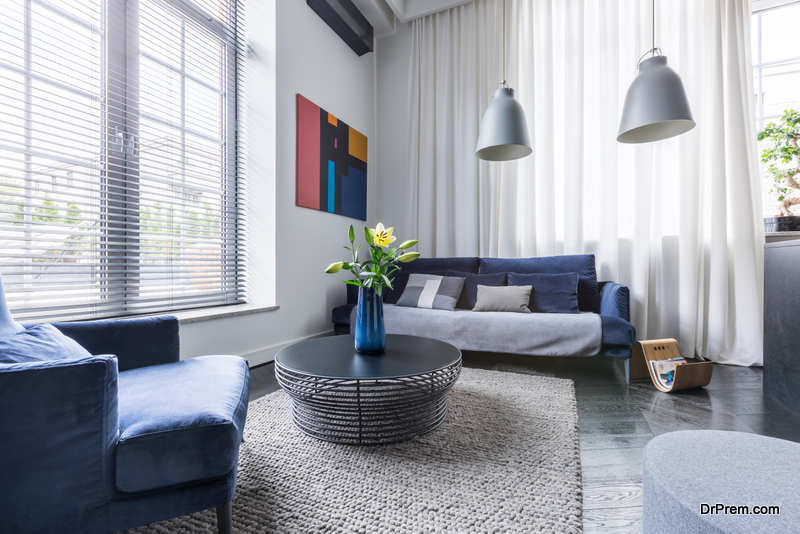 The design style of the coffee table should be in sync with the setup of your room. A showy piece will easily become a centerpiece while a table with a toned down style is a better choice if other trappings stashed in your room are really glitzy. Modern homes should go for minimalistic pieces with planar outlines while ornate styles or bulky units are for an old world charm. The oversized square pieces though fashionable can only be stashed in commodious homes.
2.    Material
The material chosen should gel with the rest of the furniture in your room. Although wood is a time honored choice, modern day pieces are available in a slew of materials. Glass, metal and clear acrylic look good in tight spaces. Wood, marble and stone is for spacious rooms. And woods, especially dark tones of walnut and mahogany, along with wrought iron, are a good choice for traditional spaces. Wicker, bamboo and thickset weaves look great in casual and breezy homes. Whereas, fiberglass, metal, faux leather as well as glass bring out the appearance of modern interiors.
3.    Size and placement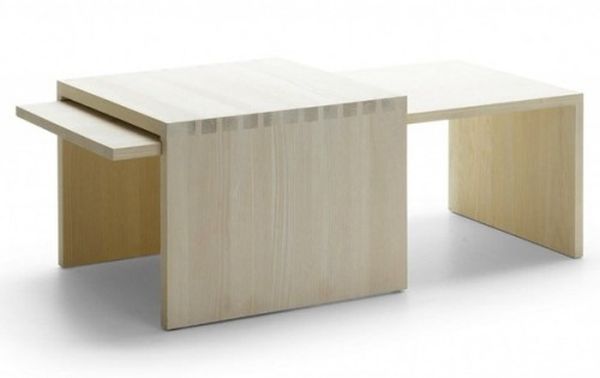 Coffee tables are flanked by seats on all sides, so you should consider measurements of all pieces in the vicinity before deciding upon the size of your table. The table should be about half to two-thirds the length of the sofa placed alongside. A bigger size will make the entire place look cluttered. There should be about 18 inches of leg space between the sofa and the coffee table. Also, the height of the coffee table should be the same as the sofa or slightly lower.
The size chosen also depends on the shape of the table. An oblong shape should be about 22 to 30 inches wide and at least half the length of your couch. A round table for compact rooms should not have a radius of more than 18 inches. Also, as most sofas stand at an elevation of 18 to 20 inches, the height of your coffee table should also range between 16 to 20 inches.
4.    Shape
Settle on a shape that suits the outline of the room and the seating arrangement. Oval and rounds are a good choice for confined spaces and if you have children and pets then pick a piece that does not have any sharp corners. Stash round or square shaped tables in roomy areas or in between bulky furniture units like sectional sofas, hulky armchairs and love seats. Rectangular tables look nice in rooms of all sizes. Low coffee tables can make rooms with high ceilings appear closed in.
5.    Convenience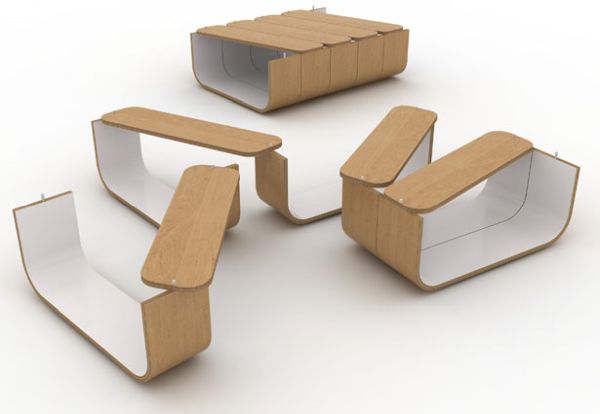 Tables with leg support allow you to stretch every now and then. If you have kids and pets at home go for a recessed leg support. Also, glass tables are easy to clean but avoid them if you have kids at home. Pick a low coffee table if you habitually perch on a rug or low settees. Circular and elliptical shapes are a good choice if you entertain guests often as people can hang around them easily. If you hoard books and magazines on the coffee table then go for a mission style and if you stash albums then pick a table with drawers or an apothecary. If you plan to loll around your coffee table often, then select an ottoman-styled table.
6.    Bear utility in mind
Apart from resting mugs and cups on top, you can place a horde of miscellaneous stuff on your coffee table. Everything from magazines, books, newspapers, remotes, candy dispensers, coasters, plates and a vase of fresh flowers can be stowed here. Tables with storage space like shelves, racks, drawers and compartments come handy. Some tables have surfaces that can be lifted for working or eating. Caters and wheels are good if you need to move the table often. Seasonal items like sweaters and blankets can be stowed in the lift top styled coffee tables.
Amazing space saving coffee tables that convert into a dining table
These days, separate living and dining areas are becoming a luxury and hence comes the need for convertible coffee tables that transform into dining tables. This is a great way to save on the much-needed space at home and prevent it from getting cluttered.
1. Coffee-to-dinner tables from Ozzio Design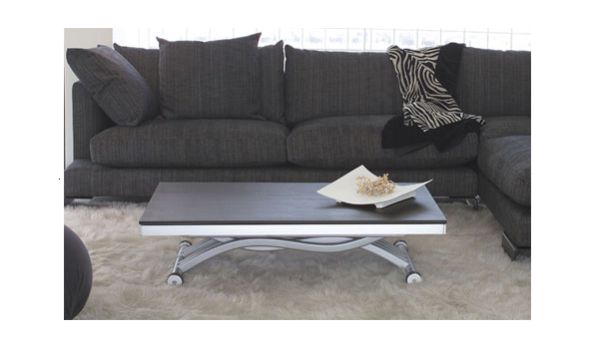 These convertible coffee tables are extremely stylish besides being very functional for the small urban homes. Ozzio has an ample collection of these tables that come in various styles and sizes with different finishing as well. Some tables can simply be expandable whereas the height of other tables can also be adjusted very easily. They come in many different colors and look very modern.
2. Collapsible Coffee and Dinner Tables from Dornob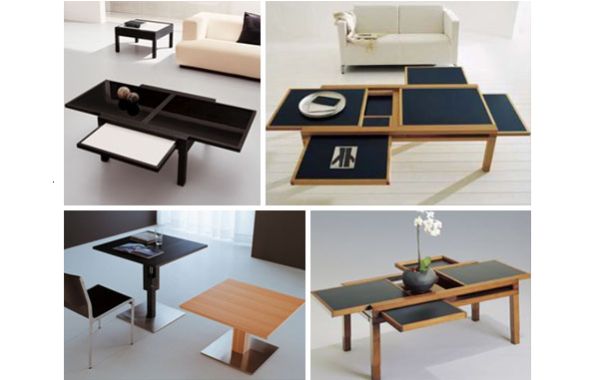 Dornob has also come out with many space-saving designs amongst which is the range of 'Collapsible Coffee & Dinner Tables'. These beautiful coffee tables transform into full-fledged dining tables with simple sliding mechanism that brings the desired form. These dynamic tables look very modern and aesthetic. These convertible colors come in a wide range of colors.
3. "Space Savors' range of space-saving furniture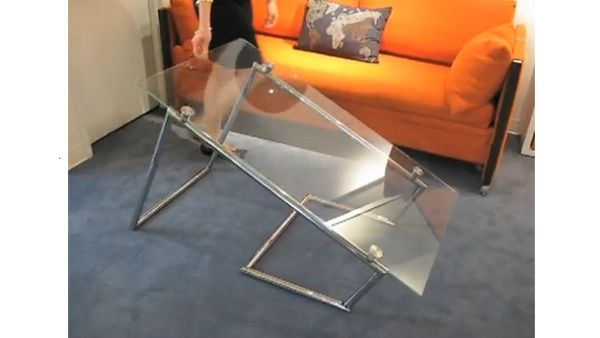 Space Savors is a creative line of Italian space saving furniture that is available at Resource Furniture. This modern range of furniture features a space-saving coffee table that transforms into a dinner table within seconds with its fluid hydraulic mechanisms. This piece of furniture is definitely a 'must have' for smaller dwellings and for others it is a chance to reduce your carbon footprint.
4. The 'Duo Extendable' by Swanky Rooms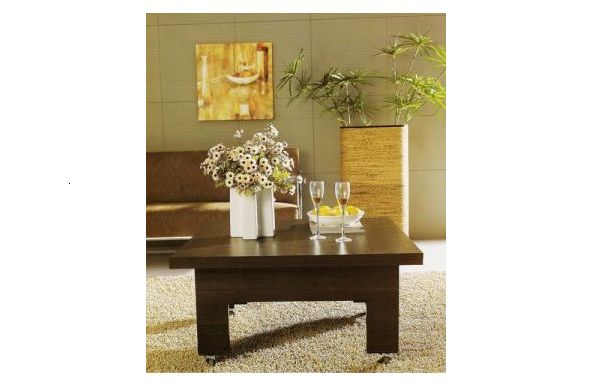 The Duo Extendable is a contemporary extendable table that is so intricately designed that the coffee table does not give away the fact that it can open up to seat 6 to 8 people on a 180cm x 90 cm dining table. This innovative table has two settings. In the first setting, you simply have to open up two surfaces for seating two people, whereas in the second, you have to open up the extension panel to convert it into a full-fledged dining table. The table is also equipped with wheels to facilitate movement.
5. Adjustable Coffee and Dining Table by Antonello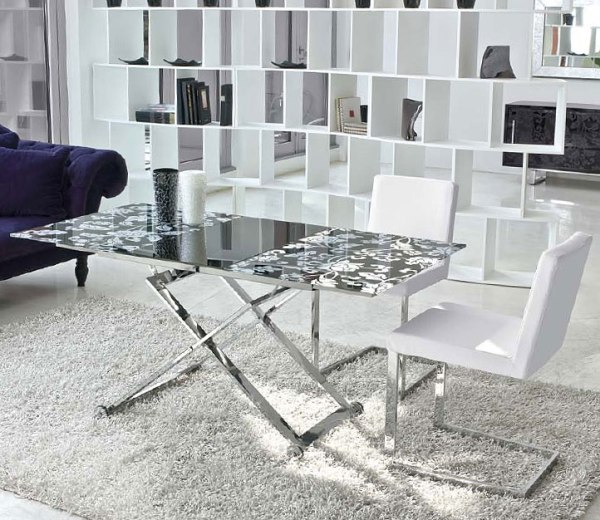 Antonello's furniture creations are very stylish and unique in design. The adjustable coffee and dining table is a great contemporary looking furniture piece that does not betray its dual functionality due to its perfect finishing. The top of the table is tempered glass that is painted with a black and white design and the table has a chrome frame with metal legs that are painted to give it a very modern look.
6. Kubo by Modernika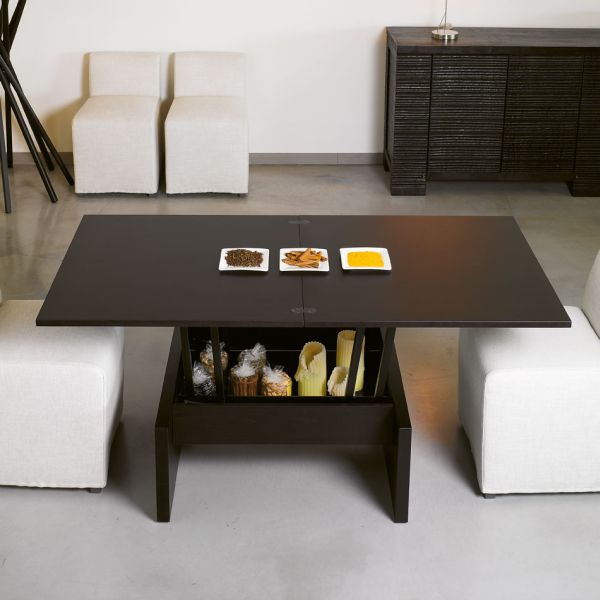 Kubo is a great space-saving coffee table that easily transforms into a 4-6 seater dining table instantly. Manufactured by Modernika, Italy, the Kubo is made with great quality material and is given a smooth finishing. Apart from providing a dual function, the table also has a concealed storage space in its base. The table is available in melamine, lacquer and wood finishing.
7. 'Convertable' by Lee Sinclair MSDC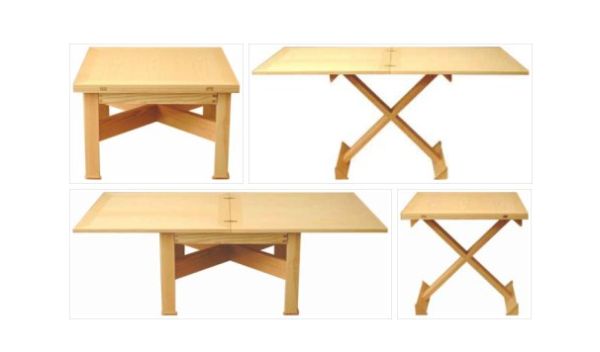 This amazing coffee table can convert into a full-fledged dining table that seats six people in a time-frame of less than five seconds. The 'Convertable' has components that are interconnected and have a great hydraulic mechanism to give smooth expansion and adjustment of height. This classic convertible coffee table was initially introduced in 1989 and has a patented conversion table that can be used in five different ways/positions – as a drawing board, large six-seater dining table, a games table, large multi-purpose table or a small coffee table.
8. Convertible coffee table by Dwell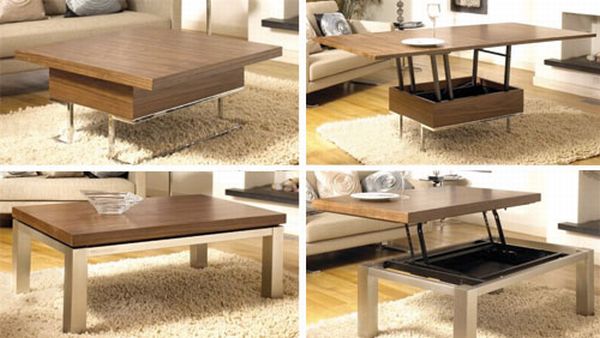 This small square coffee table by Dwell is made out of walnut veneer and has chrome legs. The table can smoothly transform into a dining table that can seat 6-8 people.
9. Biondello Frosted Adjustable Glass Dining Table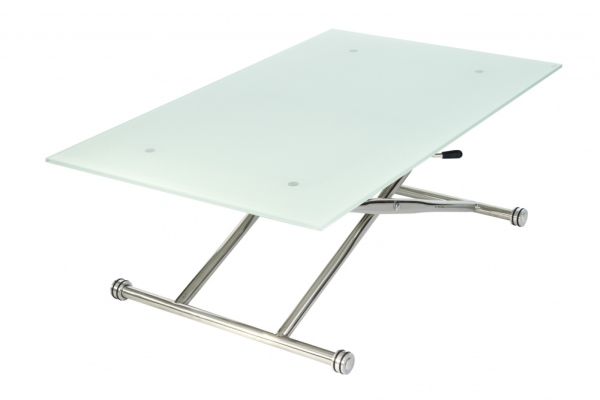 This contemporary-looking table can serve three different purposes – a coffee table, a kitchen table and a dining table. The Biondello has a table top that is made out of frosted glass in a rectangular print with the legs made out of chrome. Apart from the table expanding, the chrome legs can also be adjusted likewise.
10. The 'Development Table' by Bespoke Furniture
Bespoke furniture manufactures modern furniture that focuses on functionality of furniture by making it multi-functional for today's homes that are smaller. The Development Table is one such furniture that saves on space by functioning as a coffee table and a dining table. The table also saves on money as it comes for the price of a coffee table but provides a dual function.
Designer and space saving coffee tables for your home with classy storage options
The good thing about opting for a coffee table that comes with a storage option is that it allows you to make the table more functional and do more than just act as showpiece. It helps you minimize clutter in the room by using the hidden spaces in the coffee table to store items. Here Dr Prem shares 7 excellent coffee table with storage designs that would grab everyone's attention for sure.
1. Conventional coffee tables with storage
The more traditional coffee table with storage designs would include a wooden or glass table top with storage space underneath. Take this design for example. The low-lying coffee table comes with a wooden table top in the middle of which is a decorative glass accent. The area beneath the coffee table has been bordered on the sides but left open in the middle to store newspapers, books or other knick-knacks.
Another variant of the conventional coffee table is this round table, which comes with small drawers fitted right below the tabletop. The rest of the space underneath the table has been left free to maximize floor space.
2. Lift top coffee table with storage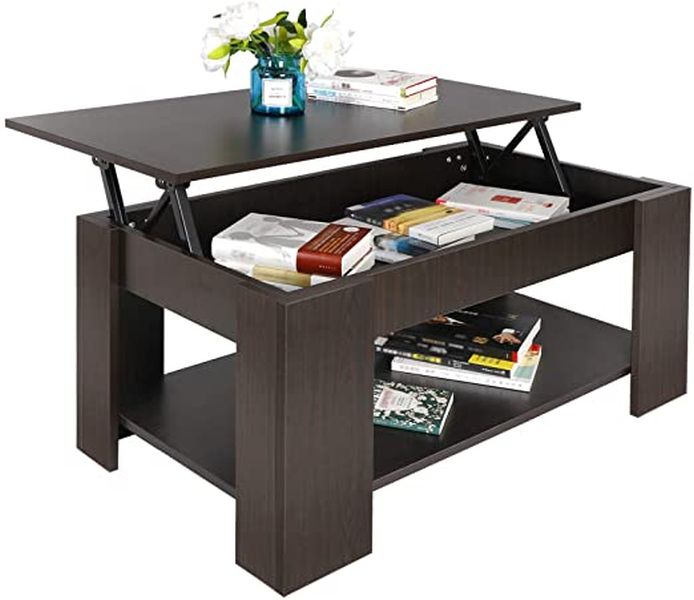 How many times have we split that coffee while picking it up from the coffee table, which looks like its miles below us? The lift coffee table would be able to take care of that issue by having a partition that lifts up so that we don't need to reach out to for the coffee cup. The image here shows a table that contains a lift up partition.
3. Lotto circular coffee table with storage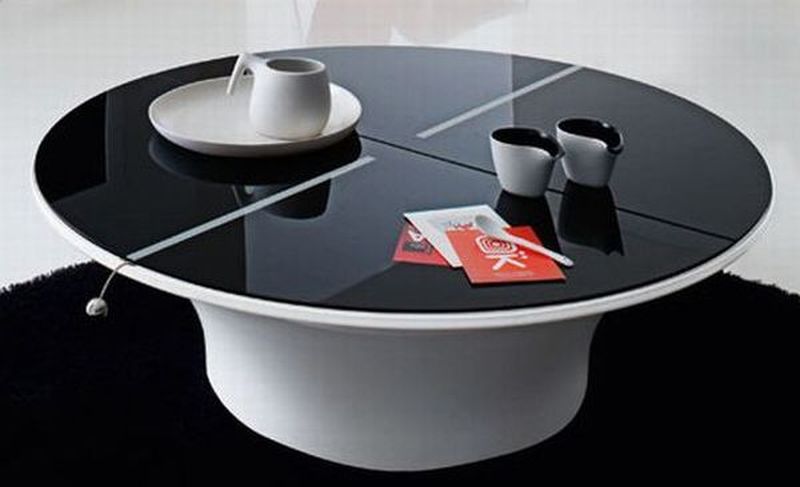 This futuristic looking coffee table comes with not one, not two, but four perfectly embedded storage spaces that remain hidden beneath the circular glass tabletop placed on the table. Available in shades of white and black, the Lotto Circular Coffee Table would be the perfect space saving addition to your small, modern apartment.
4. Low table with hidden storage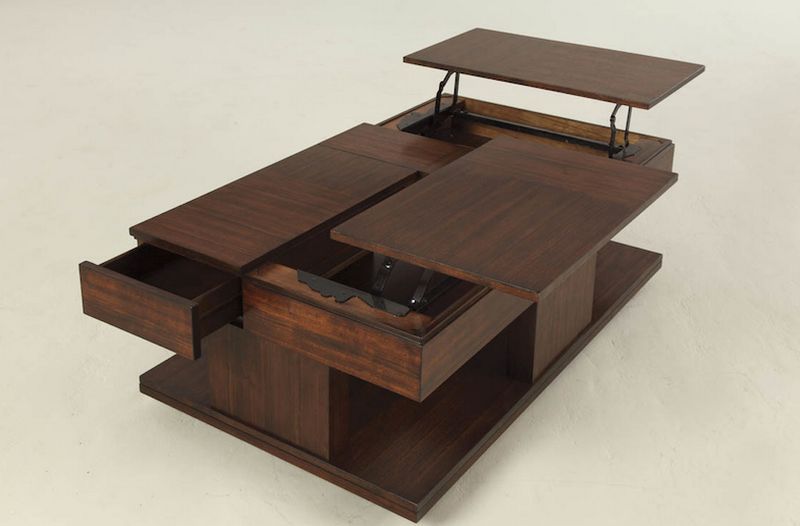 It may look like a small closed coffee table, but this low lying coffee table has a secret in the form of an extension below the table top that can be pulled out to reveal a really large storage space, giving you plenty of space to store anything from magazines, books and newspapers to CDs, DVDs and even video games.
5. Luciano Bertonici round coffee table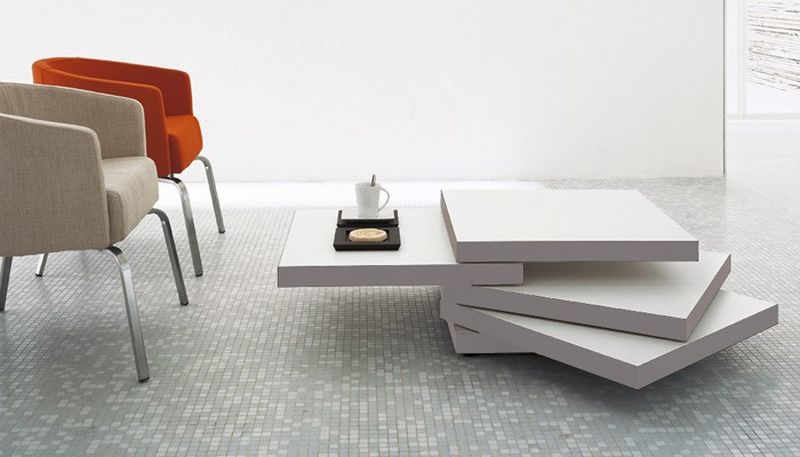 Another futuristic looking coffee table, the Luciano Bertonici Round Coffee Table comes with a fixed wooden tabletop and three hollow surfaces that can rotate 360 degrees. This enables you to come up with three separate storage spaces to store essential items. While the interiors come in black, the outer surface is available in wenge and white/black ebony finishes.
6. Convertible coffee table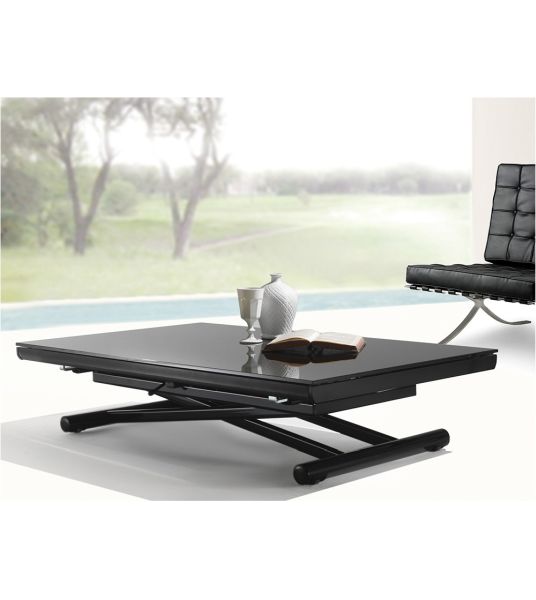 A very nice space saving option for small apartments, the Convertible Coffee Table can be used as a standard coffee table and also double as a dining table when the need arises. The basic design features a wooden table top that can lifted upwards and enlarged to create a bigger tabletop surface. The table also comes with storage options beneath it for you to store essential items like newspapers, magazines and DVDs.
7. T2 Modern coffee table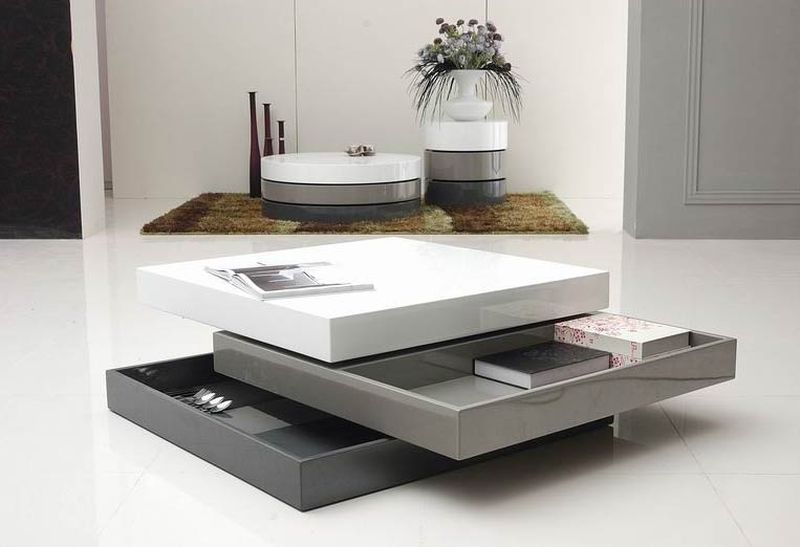 Made of timber, the Modern Coffee Table is not manufactured, rather it is molded from wood is available in a number of attractive colors. The highlight of the table is its elegant shape sifting design that makes it look different from different angles. Hardly visible legs support the table that appears to float above the ground. The inherent storage space beneath the table surface can offer a creative, non-intrusive storage solution.
8. Coffee tables with storage options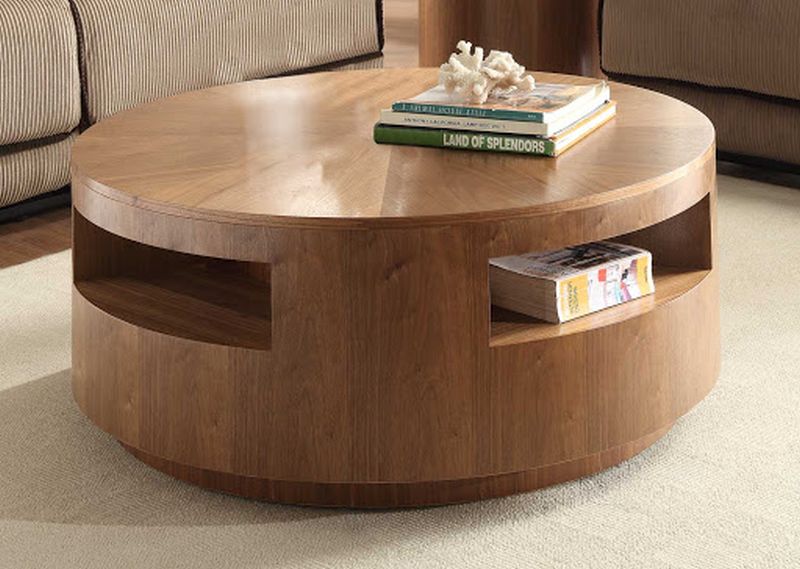 Image Source : lh3.googleusercontent.com
Coffee table is a pivotal piece of furniture in nearly every home. But with so many families living in small apartments and struggling with efficient space utilization, a coffee table needs to be something more than just a coffee table. Most of the families want a coffee table wherein they can not only keep their drinks and food while sitting on the sofa, but can also keep their household utilities and items. They want their coffee tables to effectively utilize and save space. So, here we have combined a list of best coffee tables with storage.
A final note on space saving coffee tables
Having a storage space beneath the coffee table can make the latter more functional. The coffee table with storage designs mentioned above would surely inspire you to opt for similar designs for your home as well.