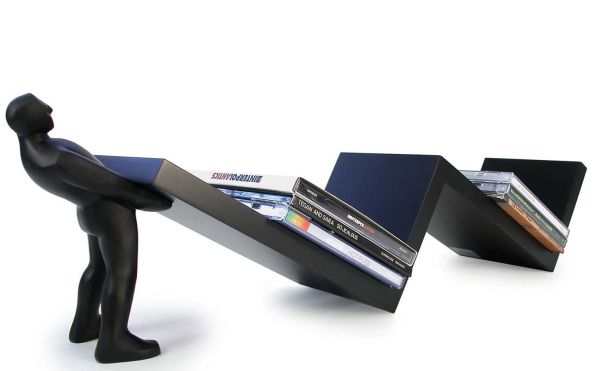 CDs and DVDs have been cheap, lightweight, and easy optical storage mediums to store/carry data or media from one place to another. But when the pile of such discs gets bigger and bigger, there arises the problem of storing them properly and safely without scrambling or damaging the data or information stored inside them. Nowadays several ergonomic and fashionable designs of CD/DVD holders are available in the market. These models not only keep the data stored in the optical discs safe, but are also sleek and trendy in their looks which will add an extra mark to your interior decors. Following are ten top models of CD/DVD holders available in the market you would surely like to own.
1. Teenage furniture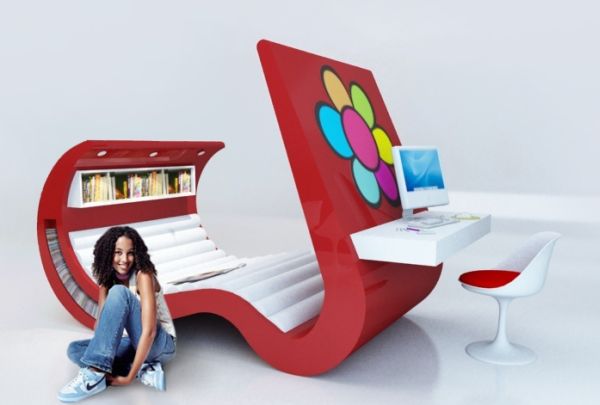 This is a unique and beautiful looking furniture design made especially for the teens who like to keep their world at home concise and compact. This design has a wavy shape and incorporates a number of options put together. There is a stand provided for resting the desktop and within the structure there is a mini reading couch with a book rack (this can also be used as a CD holder). On the other part of the curve, there is a slot for mounting a slim plasma TV. On the lateral walls, there is a slender looking CD/DVD holder which looks like a smart curve. Thus this multipurpose furniture is an awesome option for teenagers.
2. Hershey Kisses CD/DVD holders and racks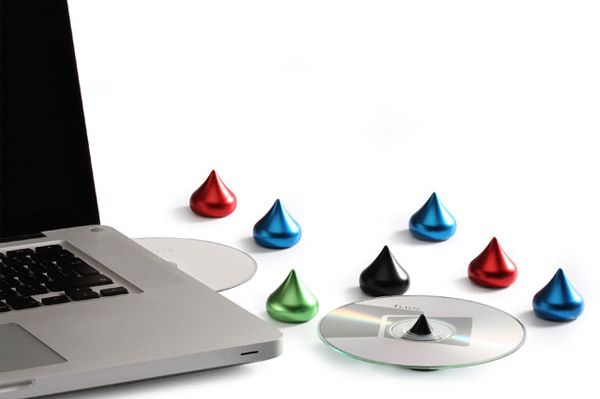 These are pretty little holders for your CD/DVDs which hold up your discs above the surface of the table. The structure of each holder is gradually pointed towards the top which makes it easy for you to slide down the discs anytime you want. Moreover, you can pick up the discs anytime without rubbing them on the table's surface. These holders are named so because they look like Hershey's kiss. These are priced at about $15.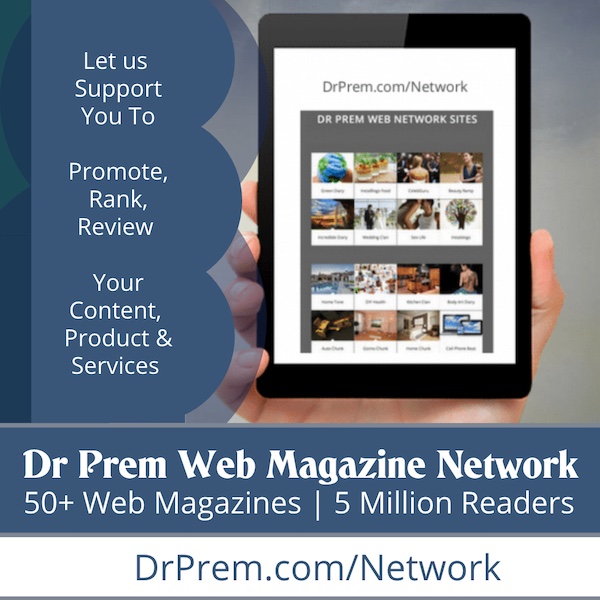 3. SEI Black Steel Wall-Mount CD/DVD holders and Rack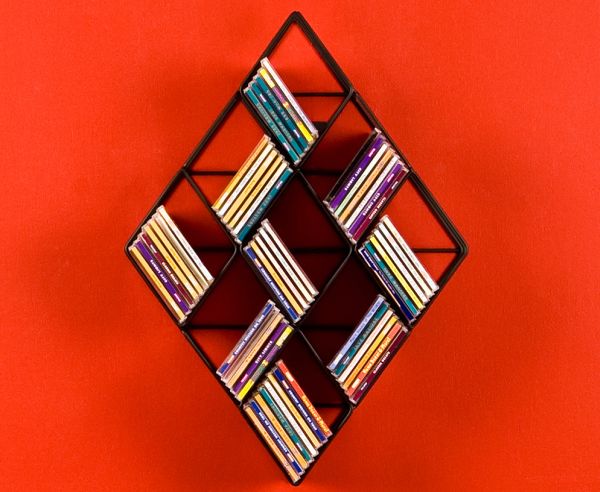 This is a wall-mountable disc holder made up of steel wires fabricated in a diamond like structure. You can couple up multiple units in different patterns on your wall or you can go for a single unit. One such holder is capable of storing 108 of your favorite music albums. It has an excellent black matted finish to make it scratch proof. This design is excellent for decorating your walls and at the same time, displaying your unique musical collection in style.
4. ZigZag Media Holder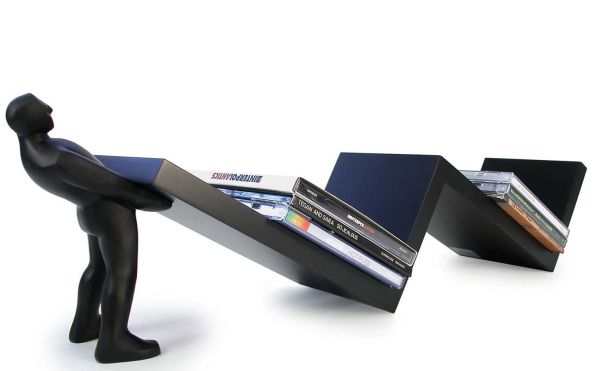 The ZigZag media holder is an excellent looking CD storing arrangement, designed with a tinge of humor. This model depicts a man striving to straighten a wavy surface which actually stores the discs. This design can store a maximum of 40 discs. It is made up of finely matte-finished resin with a black color. The unique comical look of the design makes it an excellent showpiece for effective interior decoration especially for the table top at your office.
5. Discgear Selector 100-Disc HD Disc Storage System
This one has been designed with an excellent application of technology. The design is mainly based on spring action. The outer case is made up of hard and toughened plastic for external protection. The interior portion can accommodate 100 discs which can be labelled individually on spring charged push buttons. The most interesting part is that whenever any specific label is pushed, the subsequent disc slips out of the rack and comes in your hand. The entire spring mechanism is very smooth and fully silent in operation. This type of holder is an excellent option for rapid disc selection situations such as in DJ performances.
6. DNA Helix CDCD/DVD holders/Racks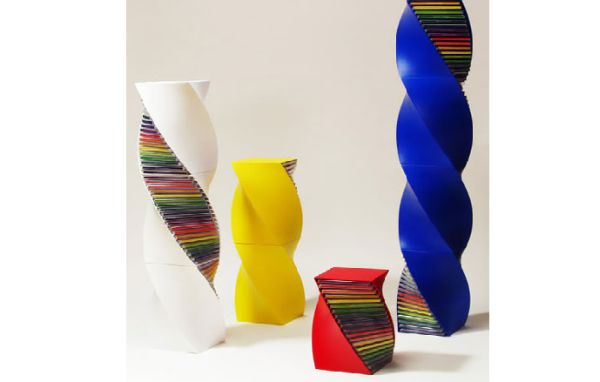 This model represents the double helical structure of a DNA. The twisted model can accommodate several discs depending upon it's height. Moreover, the width of this unique structure is just the same as that of your CD/DVD covers.This is again an excellent design of a CD holder; that can also beautify your home interiors. The DNA Helix CD rack is available in different attractive colors such as white, bright yellow, red, blue and so on.
7. 60 CD DVD One-touch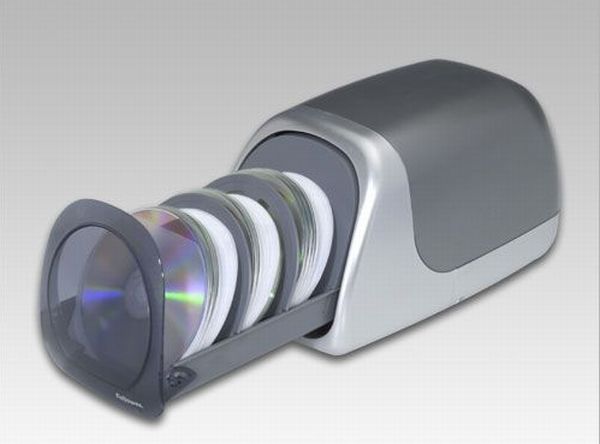 This attractive 4.34 pounds disc holder is an excellent option for your home or office. It has a one-touch smooth slide operation principle with 30 double sided disc slots. You can store up to 60 CD/DVDs in this holder. In order to open the tray; you just need to push the front panel and the tray slides out smoothly to reveal your disc collection. It comes in a superb grey colored model and looks very smart on your table top.
8. Macho Man CD/DVD holders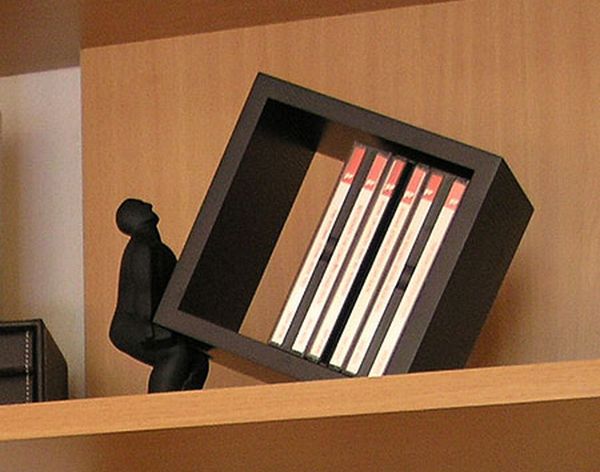 The macho man CD holder is another unique disc holder design with a sense of humor. All the models of this type represent a male figure working hard to keep your discs in place. There are various models in this type of holder depending on the posture of the man. From the climbing models, lifting models and pushing models; each of them vary in size and disc storage capacity. You can also mount the climbing model to the wall to save space . Owing to the attractive and smart design concept of this disc holder; it is an excellent object to decorate your house interiors.
9. Side Kick CD Tray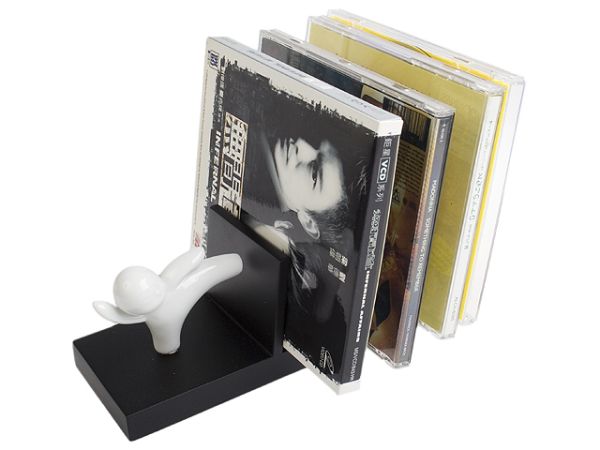 Here is another funny design showing a Kung-Fu fighter in a side kick pose to keep your discs in line. This holder is 20 cm. in length and can store up to 7 discs. As the look suggests; this holder is also known as the Kung-Fu CD Tray. Beside the white colored fighter; there are seven black slots with a matt finish to store your discs.
10. Duoplane CD Shelf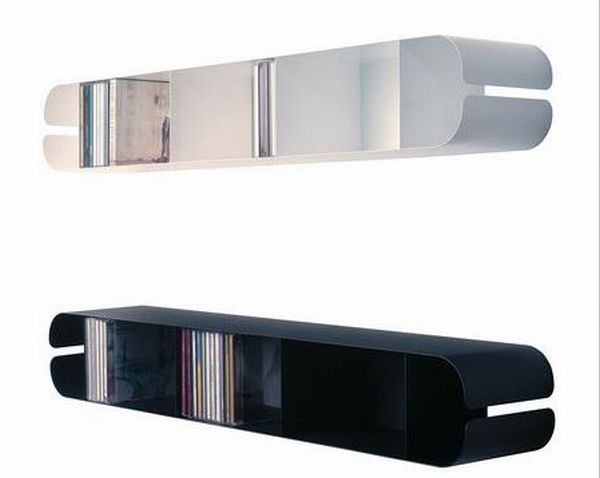 This is another wall mountable design of CD/DVD holders resembling the funny shape of a bi-plane. It has a smooth powder coat finish and is available in a wide range of colors. You can mouth this horizontally or vertically; according to the space available on your wall. You can store up to 75 discs in this CD holder. This attractive wall mountable design is approximately $100.