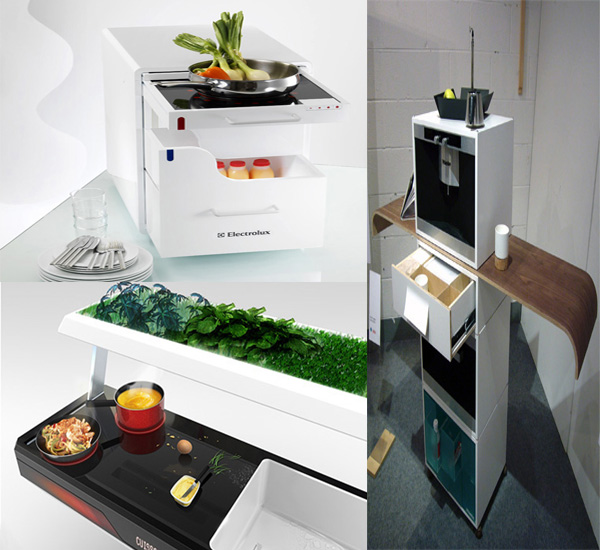 Every time you plan of renovating your house, you can never expel the idea of kitchen renovation from your mind. You probably spend a lot of money too on kitchen equipments and kitchen wares that are modern, sleek and sophisticated. It might even be so that whenever you come across a magazine or shop that exhibits or sells beautiful household wares, you consider buying in some of the most exclusive ones.
But if you specially love your kitchen and wish to spend the major part of your day there in preparing some of the delicious recipes, then an innovative gadget for your kitchen will surely excite you. Since the storm of innovation is at its peak now and designers are at work in producing gadgets that are functional as well as attractive in appearance, so kitchen is also not left behind. There are some equipments that can even transform an ordinary kitchen into the most futuristic one. If you too think of giving your kitchen a total makeover this timer you can try out some of these gadgets.
Here is a list of five kitchen gadgets that can make your kitchen the most sophisticated corner of your room:
1.Innovative kitchen drawer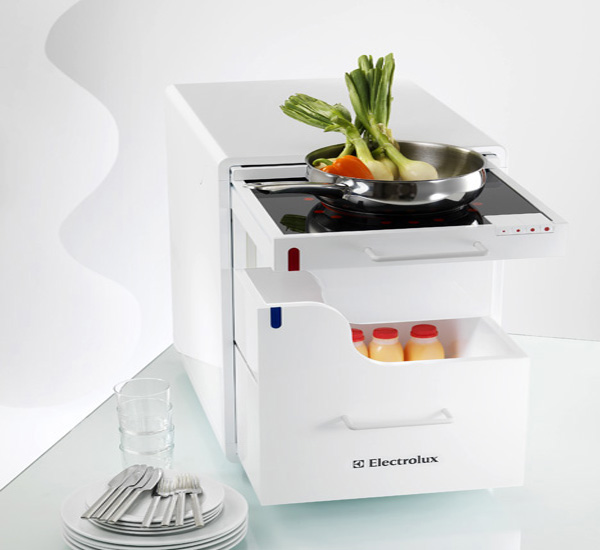 This special kitchen drawer has been conceptualized by Nojae Park. It is a great option for saving space in your kitchen. It is not a conventional drawer found in most kitchens. It rather features a compact, wrap up look, which accommodates your refrigerator too. So you do not have to search for a different space to fit in your fridge. This space saving drawer features four important parts that are totally separate units in an ordinary kitchen. Thus, together with a mini refrigerator you get an in-built dish washer for washing and cleaning jobs while you are busy cooking in your compact kitchen. Along with these, an attached electric stove is also there for preparing food. Together with it, you can also find a plate made up of stainless steel that warms up all your cooked food.
2. Green environment in kitchen by Aion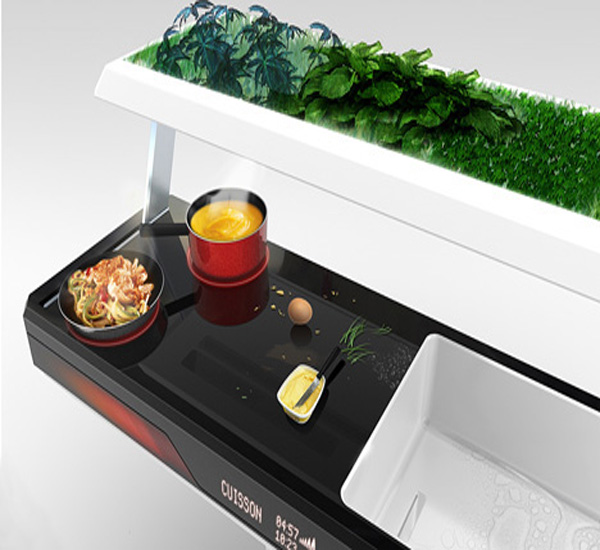 You can encourage the idea of going eco friendly while preparing your food in the kitchen too. This has been made possible by the designer, Anton Lebrun. He has developed a shelf with the suitable environment and space where container plants can be grown up in the typical climate of your kitchen. These plants have been developed by the aerospace industry to clean and filter the air in the kitchen, thus making the air around you breathable as you cook food.
3. Single kitchen platform by Sebastien Poupeau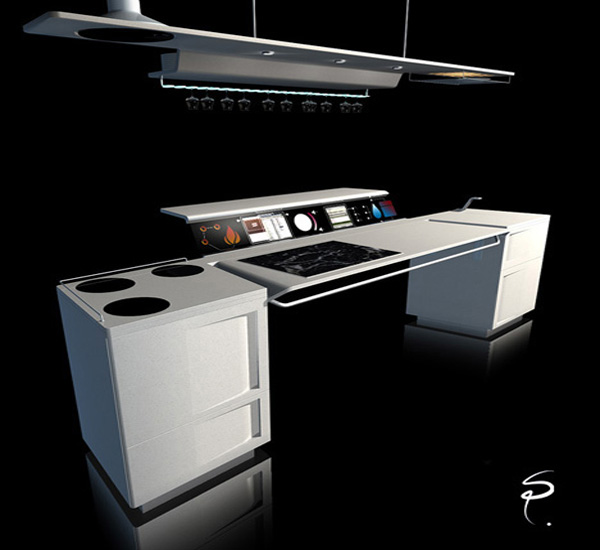 This modular kitchen design is space saving as well as functional. It features only a single slab which is well equipped to meet all your demands for different kitchenware in a kitchen. The slab comprises of an adjustable worktop that extends and shrinks according to the preferences of the user. Together with it you will get all the basic requirements like, cutting and chopping area,oven, induction chimney, a sink for washing and cleaning, a drying area along with a twin rack dishwasher, a foldable dining table and a digital screen.
4. Expandable cabinet kitchen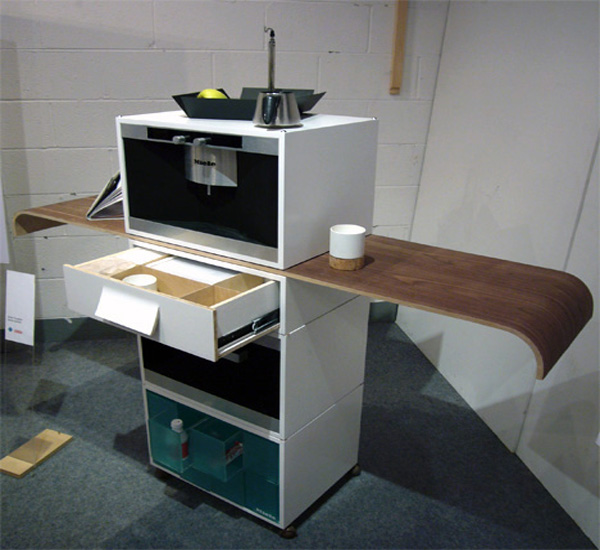 This futuristic kitchen might not appeal to you much as it lacks the glamorous looks. But it is extremely functional. At an apparent glance, it will look like a simple cabinet. But it expands to become a fully equipped kitchen. Moreover, it is portable and you can take your kitchen along with you wherever you go.It is designed by Simon Kingston and James Rennick.
5. Transportable kitchen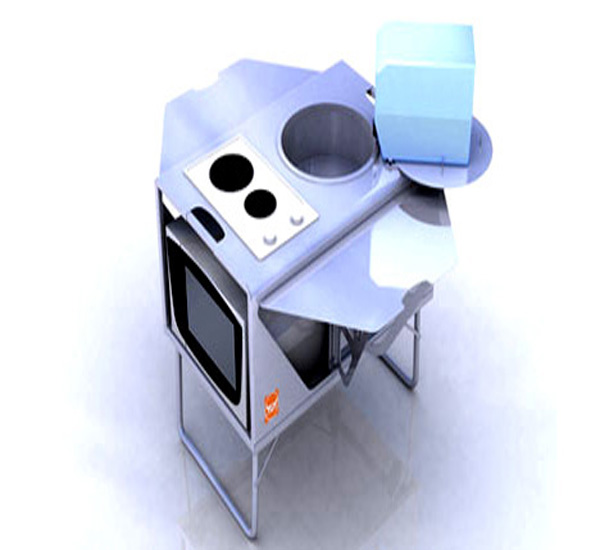 Another example of transportable kitchen, this one can also be taken along with you. It has been designed by the talents, Aurelien Banerjee and Oliver Picard. It is equipped with electric sockets to plug and use wherever you feel like. It has been specially devised keeping in mind those users who do a lot of field work and suffer from lack of proper food in the right time.