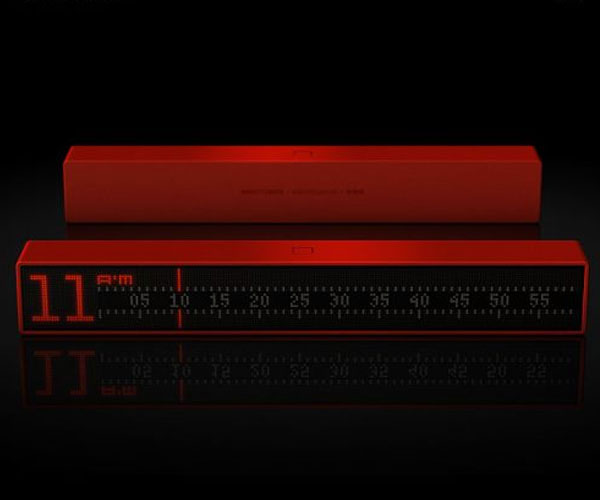 A wall clock occupies the place of pride in every home. They can give an instant lift to the bland walls. Choosing a wall clock that suits your interior design needs is now a cake walk. How about a wall clock that is modern and very innovative? Or a wall clock that blends beautifully with the surroundings? Or something that hardly looks like a clock, but shows time and graces the walls like a beautiful art piece? Whatever your taste in clocks, take a look at these breathtakingly creative pieces which can add that extra edge to your living room!
4 Piece Monotone Clock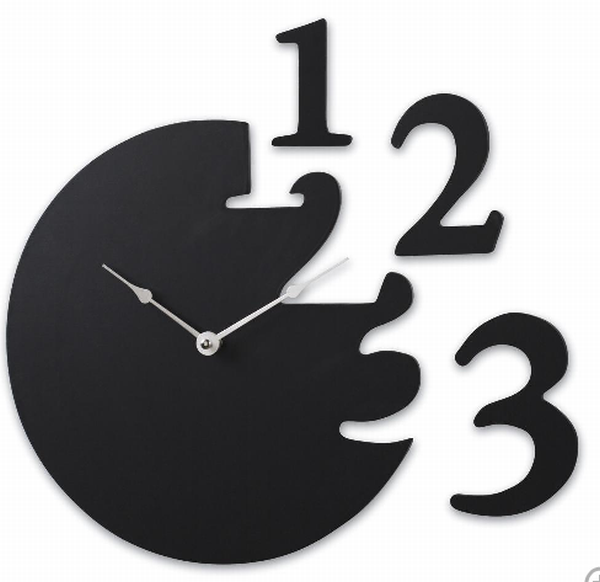 A bold and stunning piece is monotones, this 4 piece clock is very modern and stylish to take your breath away. The only problem seems to be that it has to be properly aligned to show the right time. Comes at $ 38 which is very affordable, considering its huge appeal. Monotone clocks are best for modern and minimalist looking atmospheres.
LED Numbers Block Clock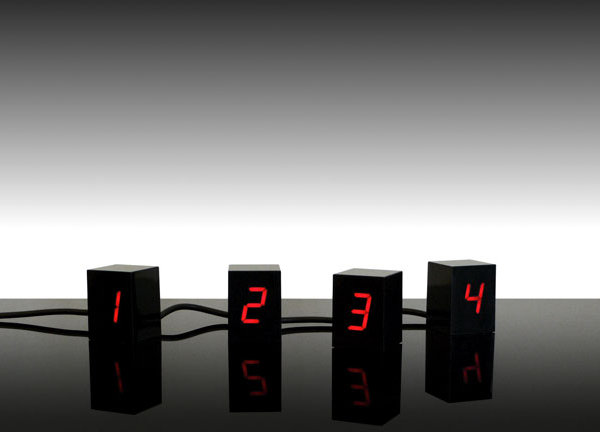 A truly innovative design, this clock can be rearranged and stacked up any way you command. Use them as paper weights, keep them separate or build them up in your own style. Designed by Jonas Damon, they steal your digital sense!
Milky Way Clock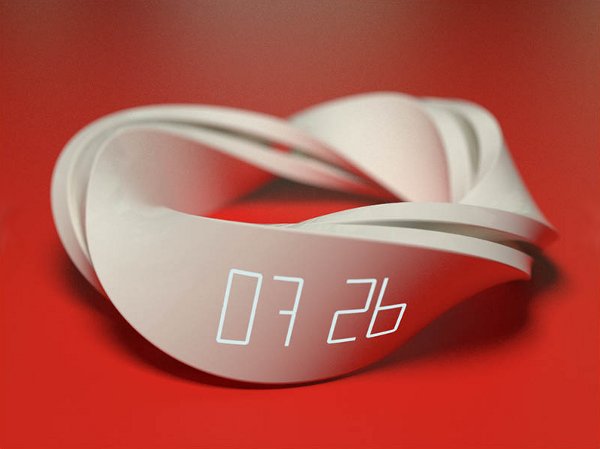 A refreshing alarm clock with one side depicting a mobius strip and other part a galaxy, the milky way clock is enough to add a sparkle to you entire office space or your study room. They have three separate display angles which enables you to check time from all angles of the room.
Kurni Knox Chipboard Radio Clock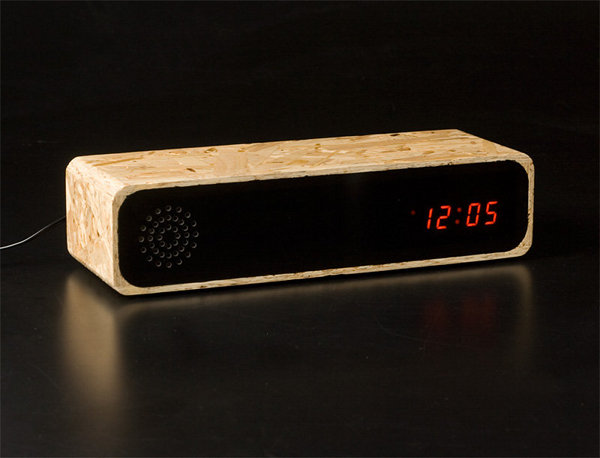 This wooden chipboard clock was made by the interns at Furni who are in the process of learning the tricks of the trade by using cheap wood for their innovations. This helps them hone their skills in clock making. One can imagine the creativity of these budding talents just by looking at this one!
Digimech Clock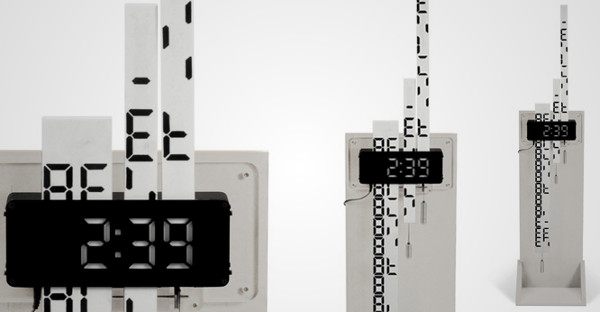 A truly digital wonder, this clock has a digital display that shows the time and four sliding scales that slip and change positions with each passing minute and also hour. A truly wonderful addition in a techno atmosphere.
Create Your Own Clock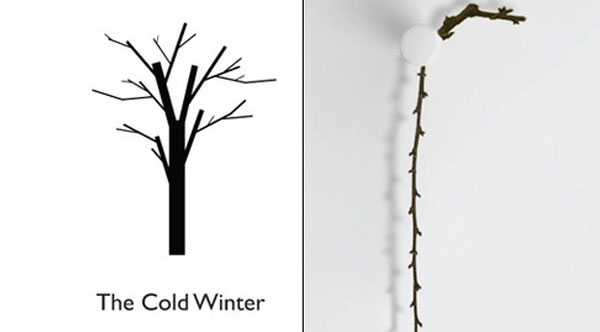 For the designers and creative minds out there, here's a chance to bond with the best! A rotating centrepiece is the only addition of his clock. You can make the hands of the clock by using anything of your choice, be it pen, pencils, twigs, branches and what not!
Segmentus Clock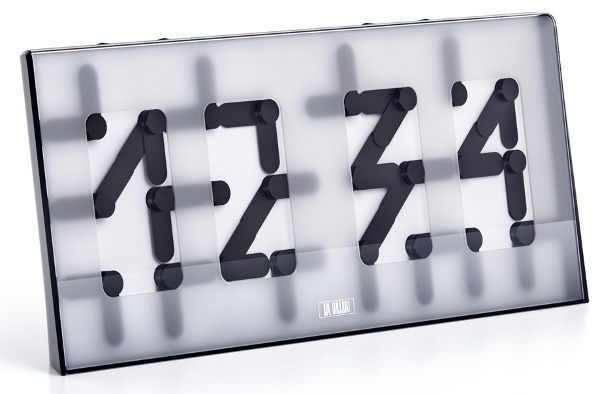 A genuinely amazing piece by Art Lebedev Studio, this clock create the time by the mechanical action of some internal bars that twist and twirl with each passing minute…It has a translucent base which allows us to see what's happening inside.
Tuner Clock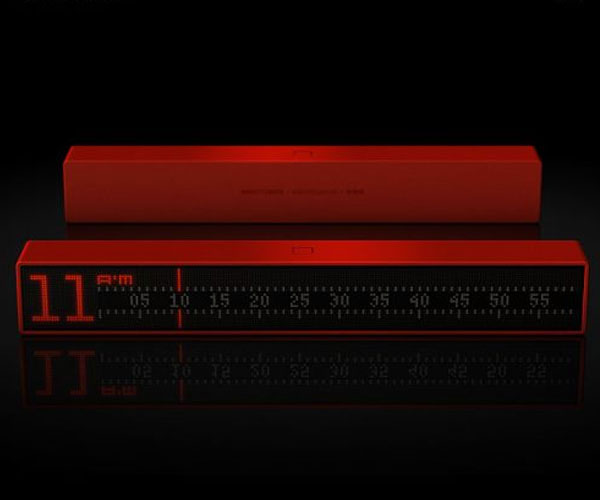 A creation by Antrepo design, the mini tuner clock is a bar that shows the digital display in LED light. The light matches the colour of the clock and it is available in all funky shades like yellow, green, red, blue and orange that can grace or add a touch of colour to any room or space.
Reference Clock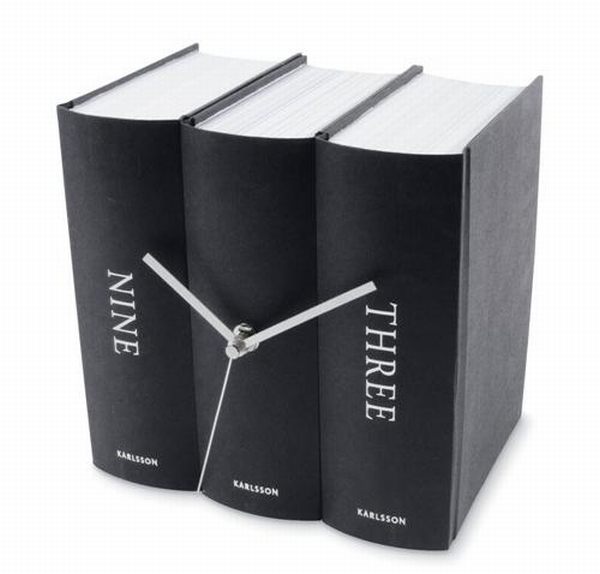 A magnificent clock for book lovers, reference clock shows the ticking time as you flip through every page of your book, be it reading, studying, research or just scanning through magazines, this piece can add style and elegance to your study by all means. Priced at $ 28 which is a great price for an innovative design.
Minimalist Clock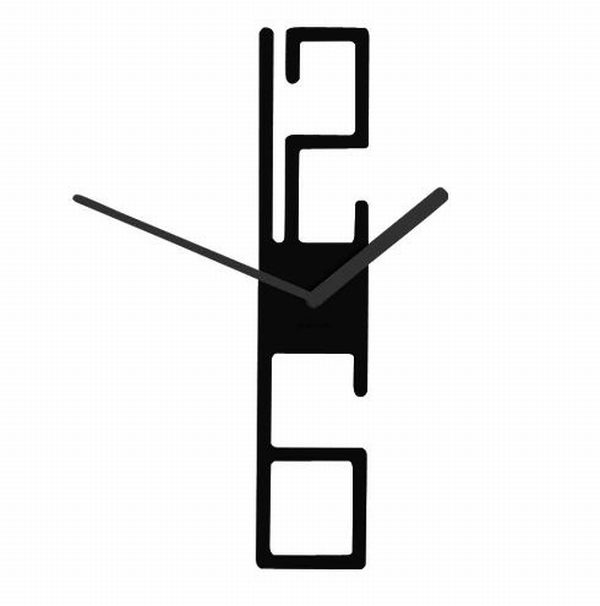 Perfect to adorn your minimalist living areas, this sleek and vertical clock has just two numbers, i.e. 12 and 6 which is all you need to identify the other time zones and predicts the time without much effort. Hang it as an accent piece in your living room or office to make a timely statement!
These clocks not only show us the passing minutes and seconds in our lives, but do it with elan and style. To add a modern clock to your modernistic environment is a pride for many and for most of us, getting the right piece is like a dream come true.