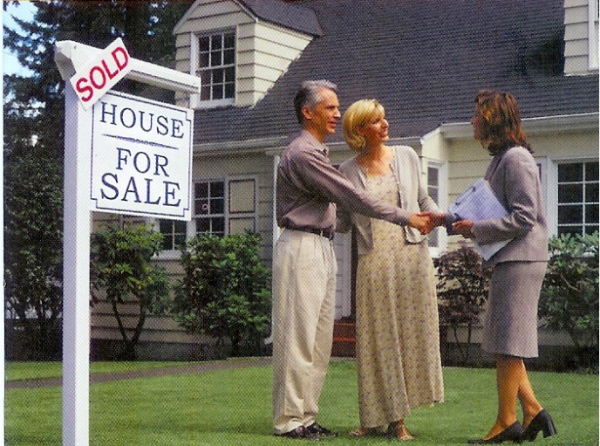 Hiring a professional real estate agent is important if you want to make buying or selling property, a hassle-free and easy job. Though today there are numerous websites available that deal in sale and purchase of property, there still exist a number of reasons that prove hiring a real estate agent for this purpose, a best option than struggling hard for it. Let's check out the 10 reasons why one should hire a real estate agent.
Knowledge and experience
A real estate agent is experienced in this field and has a better knowledge than you. When you hire him, you transfer your burden on him. This way you keep yourself away from knowing each and everything about real estate sale and purchase. So, find the right person. He will save all your precious time and will take care of your real estate sale or purchase.
Agents act as a shield
Real estate agents act as a shield for you and minimize your property visits and showings. If you want to buy a home, your agent will help in keeping you away from the agents of the builders, thereby saving your time and money. Similarly, if you are a seller, your agent will minimize the unwanted and useless phone calls and will recognize the serious buyers and will deal with them immediately.
Knows about neighborhood
The agents have intimate knowledge about the neighborhood of the property. They will even provide you a data on demographics. They will tell you all about the neighborhood and other information related to the nearby location of the property to help you take the right decision, as per your needs.
Agents guide you on prices
This is a misconception that agents decide prices for sellers and buyers. The truth lies in the fact that agents just guide them so that they can take the right decision. It is upto the buyers and sellers to decide the price.
Agents provide information on market conditions
This is one of the best reasons why you should hire a real estate agent. The agents provide you complete information on market conditions which helps you big time in selling or buying. They disclose data like average sales prices, average per square foot cost of similar homes etc.
Strong networking
Real estate agents have a strong networking with other professionals. Many of these professional agents provide services that might suite your requirement. Your agent can provide you references that might help you to take a wise decision and strike the best deal.
Agents are skilled professionals
Agents have great skills to negotiate, that you may lack. The agents are trained to present your case in the best way. They also keep your information confidential.
Agents handle paperwork
Unlike during the 1970s, when one page agreement was sufficient to mark sale or purchase deals, today the documentation needs 10 or more pages. It's very difficult for you to handle the voluminous paper work as a small mistake can land you in trouble. Here the real estate agent comes to your rescue and plays a very important role.
Helps you even after closing
There might be a mess up in the documents and invoices even after the closing of transactions. Many questions can arise. A good agent will always be ready to help you out in such situations. A trustworthy agent will solve your queries and problems even after the completion of his services.
Agents stay connected for future business
The agents keep in touch with you for future businesses. They keep updating you on market information from time to time. When you need to hire a professional in future, you can take the services of your honest and trustworthy agent and don't need to lookout for new people.