When it comes to interior decoration, there is no rule book to follow. Your creativity is your guideline to create the house of your dreams. However, there are some essential interior decorating tips that you will need to think of before choosing a particular idea or design for a room. Take a look at a few of these tips below.
Always start with the paint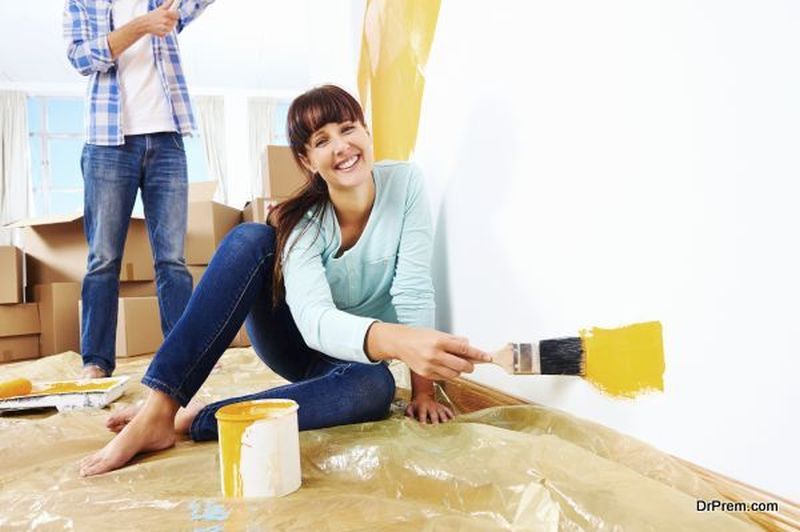 Imagine having to haul everything out of the room after painstakingly decorating it just because you need to paint the space. This is why it is considered wise to start with the paint when planning a home interior decoration project. With paint, you will want to choose a basic color scheme for the entire house first and then segregate different themes and colors for different rooms.
Stick to the 50/150 Rule
Nothing sticks out like a sore thumb like a room filled with colors that do not complement each other. The 50/150 rule applies to the paint colors you choose for a room. By this rule, you will need to choose one color that is 50% lighter than the base color while choosing another color which is 150% darker than the base shade. This allows you to use decorative methods like wall striping when decorating a wall.
Don't be too theme-y
We tend to get a tad bit too carried away when deciding a theme for a room. While themes are ok, going overboard with them can make a room look too cartoonish. So if you decide on a theme for a room, ensure to have this theme set only for a particular space or corner of the room.
Create a central focal point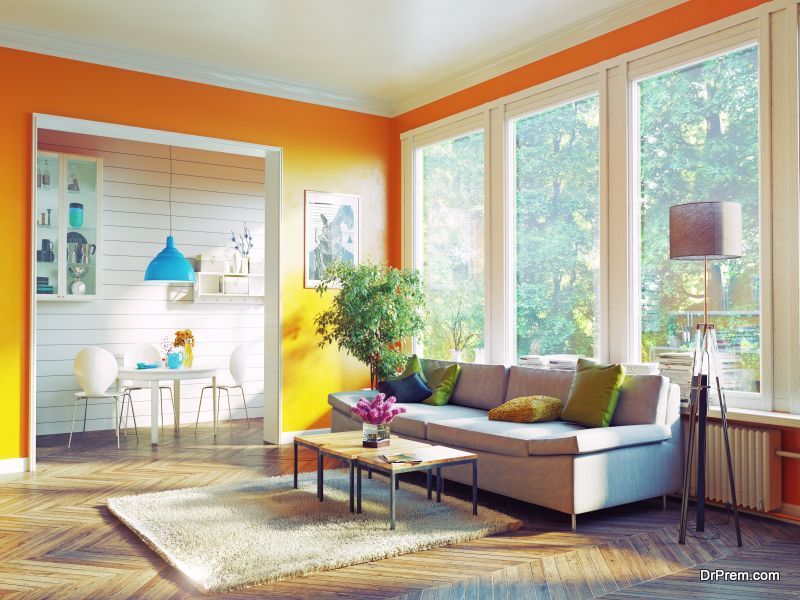 Each room needs to have one focal point to draw interest. Adding too many focal points can leave the space looking cluttered. For instance, if you are decorating the bedroom and have a couple of pictures you will like to hang on the walls, create a collage with the individual pictures and place the entire frame above the bed's headboard. This will center the focal point to above the bed rather than drawing the eyes to multiple photos on the walls that create visual noise.
Make use of Mirrors
You can easily warm up your home with the help of mirrors. A strategically placed mirror on a wall not only brightens up a space by reflecting light, but also gives the impression of a bigger room. However, ensure to have a purpose for the mirror in a room rather than simply placing it along with the other furnishings in a space.
Switch to layered lighting
Instead of opting for overhead lights, consider layered lighting to light up individual elements in the room. This will create a more pleasing effect on the eyes and give element in the room an individuality that is hard to miss.
Arrange your furniture according to room size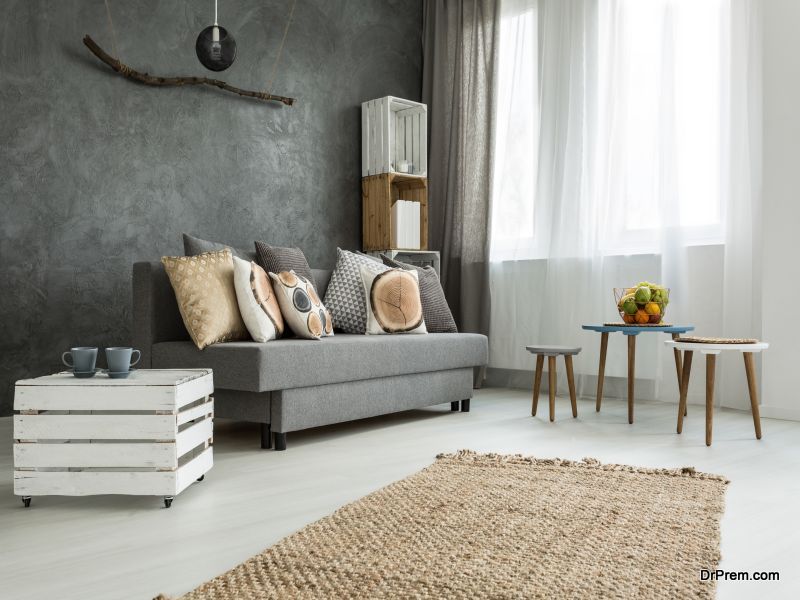 This is a very important point to note when decorating a room. Every room has its own furniture set which needs to be arranged in accordance with the room's size. You will need to ensure there is place to walk around in the room even after arranging all the furniture. If you are yet to buy furniture for the room, choose the pieces wisely so that they complement the look of the room.
Throw in a rug or carpet for appeal
One of the easiest ways to make a room look more elegant within minutes is to add a floor rug or carpet. When it comes to choosing a carpet or rug, you need to take three things into consideration. A large sized rug needs to go under all four legs of the furniture to give the room a stately look. A small sized rug needs to be centered so that it covers the area in between the furniture. If you prefer a medium sized rug though, ensure that it covers at least the front legs of the couches/sofas placed on adjacent sides of the room.
Be generous with the pillows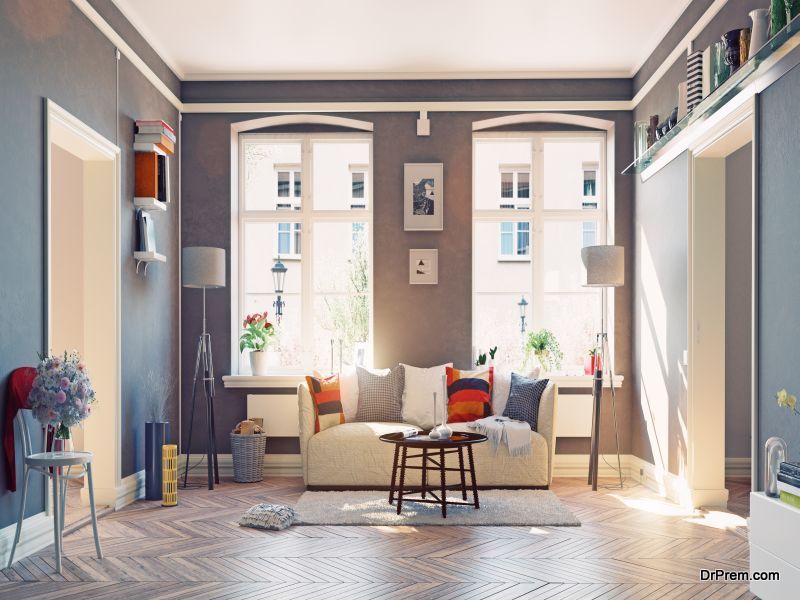 When it comes to decorating the couches and sofas in the living room, don't act skimpy and place one cushion on each seating arrangement. Be generous with them and use large sized cushions paired with smaller ones for a symmetric look. Choose vibrant, contrasting colors for both sets of cushions (these colors should complement the color of the couch/sofa though) for a visually pleasing look.
Don't skimp on the kitchen backsplash
Easily one of the rooms in the house that get the dirtiest the fastest, the kitchen bears the brunt of your cooking activities on a daily basis. An effective way to reduce all that grime that collects on the walls behind the countertop is to add tiles till the ceiling. Covering the entire wall in this section with tiles not only adds a more pleasing look to the kitchen backsplash, but also makes it easier for you to clean up the space afterwards. 
Adding life to your home and decors just needs some creativity on your end. Plus it needs a little bit of adherence to basic tips like these to ensure you create a comfortable and personalized living space.