Area rugs serve a many purposes ranging from beautifying the area, making it more comfortable and welcoming. For achieving desired results, you need to learn about the principles that make rug choice easy and perfect. Based on the principles of color selection, location, proportion, usage and fabric type, you can make a rug choice that would compliment your home and your lifestyle altogether.
Proportion and Location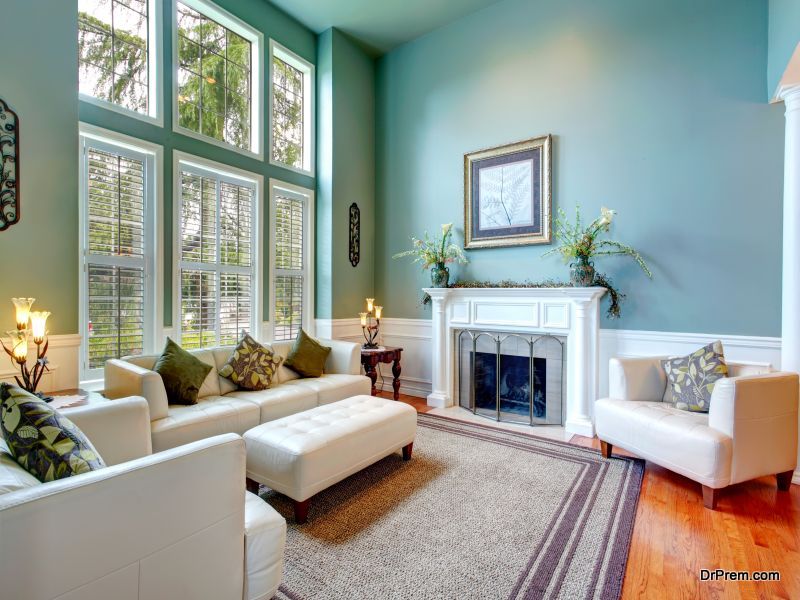 You might be tempted by the colors and the attractive patterns of a particular rug but you must ensure that you take its size and proportion also into consideration before buying it. For example, it is a beautiful but a small rug that you wish to place in front of a large sofa in your drawing room. Despite the beauty of its colors and patterns, it would be a misfit for the space. On the other hand, if you go in for a huge and overwhelming piece of rug for your minimalist drawing room, it would again be a mess. Therefore, make sure you pick rugs whose size and appearance suits your requirement and the location.
Colors and Patterns
One of the easiest ways to add color and texture to a plain room is to add a colorful and a beautifully patterned area rug. You should pick a rug that goes well with the rest of the room décor such as the accessories, wall color and furniture selection.
The color and the patterns on the rug should complement the rest of the elements and should not compete with the other characters of the room. If the curtains, walls and upholstery in your room have busy patterns, choose a rug with a subtle design.For open floor plans and large rooms, you can use different rugs to specify sections but of colors that coordinate.
Rugs with large geometric patterns go well with contemporary designs and Oriental and Persian rugs are a great choice for those who wish to add some traditional flavor to rooms. For eclectic rooms that have liberal character, you can pick colorful rugs that have unmatched patterns and other easy going designs.
To create an illusion of a bigger room space, go for lighter color rugs. For your dining room, don't go for a rug with a beautiful central pattern for the chairs and dining table would be hiding it. You can pick a nice rug with a catchy decorative border. However, a darker color rug with a detailed pattern is an ideal choice for high-traffic areas.
Fabrics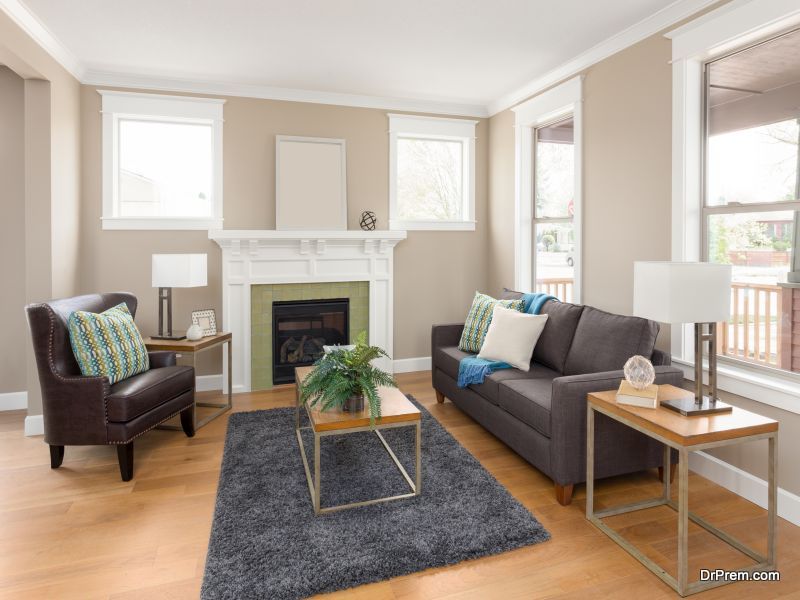 Available in a wide assortment of natural and synthetic fabrics, area rugs add different feel and texture to rooms. The choice should depend not on the superiority of the fabric but your space and requirement. For instance, you need to consider factors like foot traffic andcleaning while choosing a rug for drawing room or a dining room. On the other hand, you can pick a fabric that has a lesser resistance for your bedroom.
Rugs made of natural fibers such as cotton, wool, jute, sisal and hemp are known for their high resistance to heavy wear, so they are largely used for high traffic areas. On the other hand, synthetic fibers such as acrylic, polypropylene, nylon and polyester make synthetic rugs. They come with a plethora of benefits over the natural fiber rugs. They are cheaper and come in a variety of design and styles that are in close resemblance to wool. 
Area rugs are an important part of a room décor. One should choose them considering a number of factors that play an integral role in making a rug choice ideal.