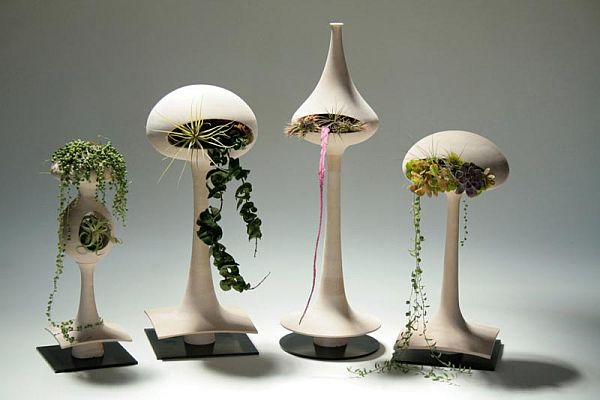 Decorating our home with beautiful planters is not only fun but also gives a greener look and touch to our everyday life. We do indulge in buying different planters when we think of placing planters at our home. Rather than indulging ourselves with the usual stuff available across stores, creating some unique and trendy planters will not only enhance the look but also help you put your creative mind at work. Sometimes we do not get a place to have a garden of our own due to space constraint or unavailability of a garden.
So the idea of planters at home took shape and people started using pots, reusable material, etc. to create their own small gardens at homes. Nowadays people love to have a modern and smart touch in their homes, balconies, gardens etc. Keeping trendy planters will not only give a cute look to your homes but can also be a very rewarding experience. Given below are 10 unique and trendy planters for people who want to have smart homes.
1. Solar Powered Planter: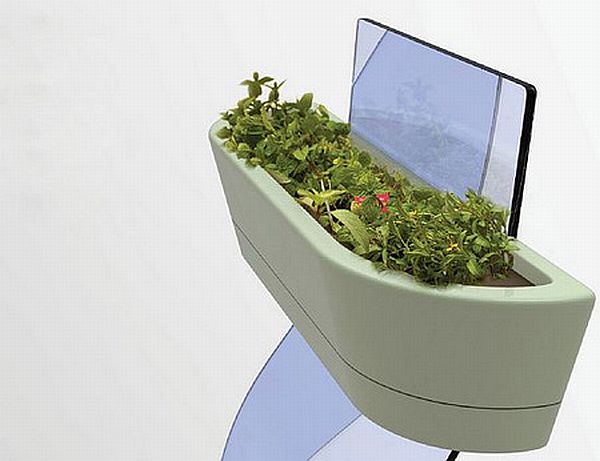 Using solar power has become common practice now. This helps us to take advantage of our natural environment and the natural resources available across mother earth. Taking advantage of this, Solar Planters use solar energy and artificial lighting. This planter has a condensation system which gathers moisture from air. The planter has a fan located at the exit vent. This running fan creates suction inside the planter. This helps in drawing air so as to gather the required moisture for the potted plants. The planter has an integrating device that can record light and water, thereby enhancing proper plant growth. A heat pump is connected to the planter which is known as Peltier module. The planter has two sinks, one is cold and the other one is hot. The cold one soaks the surrounding heat and in turn transfers them for radiation. The heat then gets cooled with the condensation process and gets discharged into the room. The base of the planter can be customized in different colors, patterns and styles and patterns according to one's choice.
2. Futuristic Planters: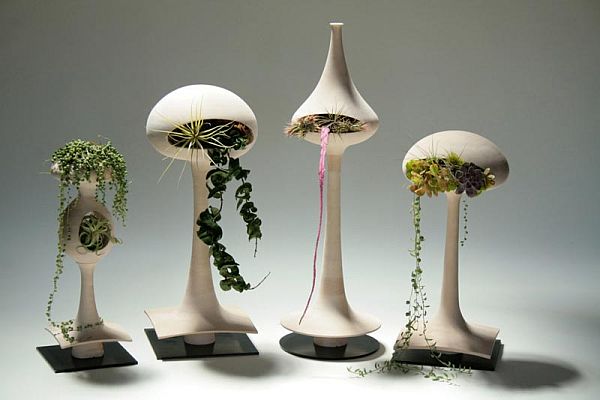 These planters are made from ceramic and wood. This portable pot is one of the designs from Tend. People who like futuristic planter designs would actually love this. This planter is yet to be made available across stores and is still present as a concept only. This planter would look great if it is placed in your indoor home garden or in the corners of the house.
3. Planter Table: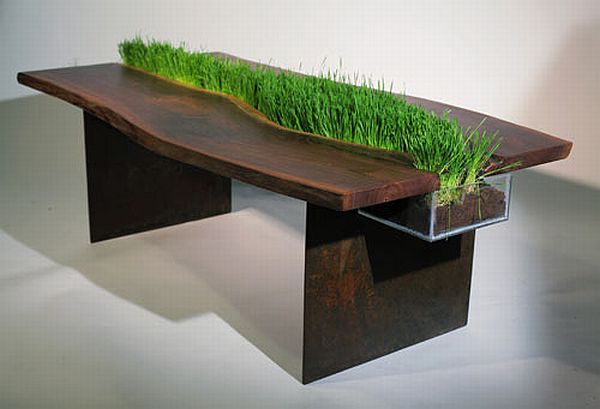 Making planters on table can actually give a very trendy and unique look to your homes. You can actually sit across the table and enjoy the greenery out there. The table is made from reclaimed walnut and steel. The planter is removable and has the capacity to hold a variety of plants. The potting soil is placed inside the removable tray and is then fixed into the table.
4. Inverted Indoor Planter: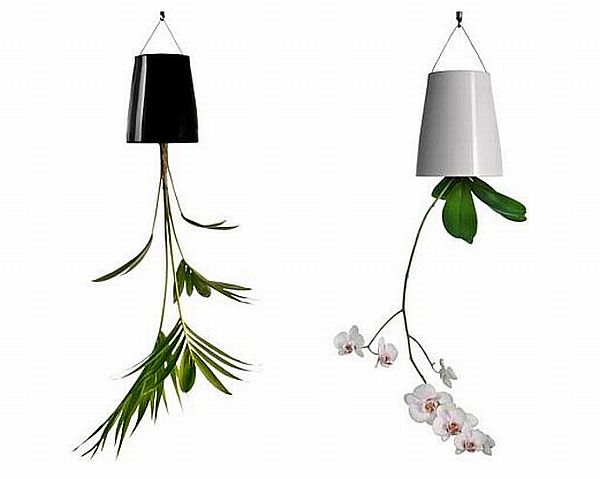 Recently inverted planters have come into practice. They involve inverting of the round planters through strings or holder and are ideal for living rooms, balconies, study rooms etc. They require less space and in the same time look really trendy. The pots are suspended from the ceiling and the plants would be hanging downwards in these planters. These planters require very less amount of water. These planters have a disk that holds the hanging plant. It also holds the soil and water is watered from above. They come in various colors and you can actually color coordinate them with the color of your rooms.
5. Grass Mirror Planter: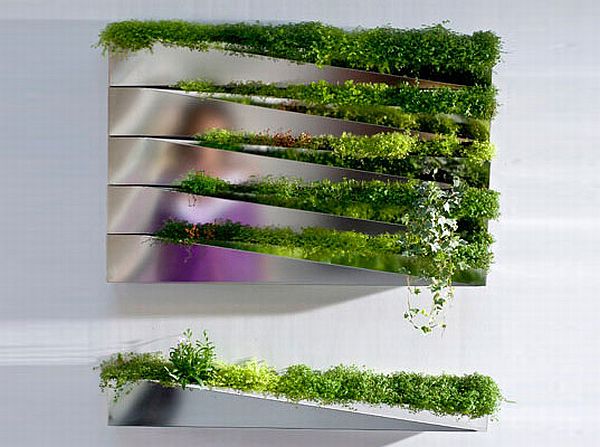 The grass mirror planter is not made from glass, but from stainless steel which is polished to give a very highly reflective look. They look very unique and are used on walls. These planters can add a greener look to any room. The surface reflects the colors of the plant in a much better way and thus makes it a very interesting and unique piece.
6. Multifunction Planter: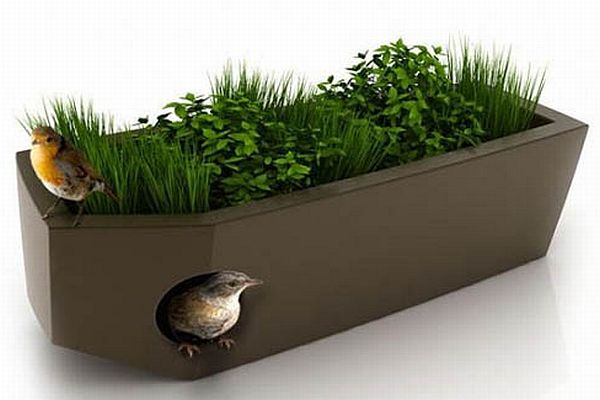 This planter can actually attract anybody's attention. The unique feature about this planter is that it provides a special room for pets, birds etc. They are made up of durable plastic and come in different colors. They are not only creative in looks but also serve as a multifunctional part for your homes.
7. Planter Wall Tiles: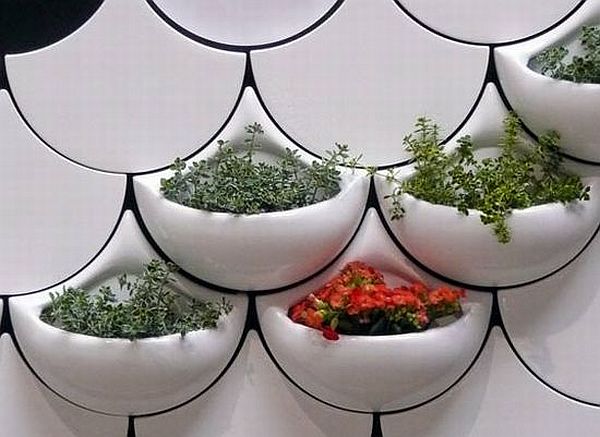 This is a very creative and unique design for planting the plants. These tiles are made up of ceramic. These tiles give a natural look to the interior spaces. They not only help you to improve the air quality but also keep you healthy. They are attached to the walls and create the illusion of plants growing from the tiles. The tiles have a very unique shape and can interlock, to create different patterns. The pattern depends on the type of plants that are supposed to be potted into it.
8. Timeless Garden: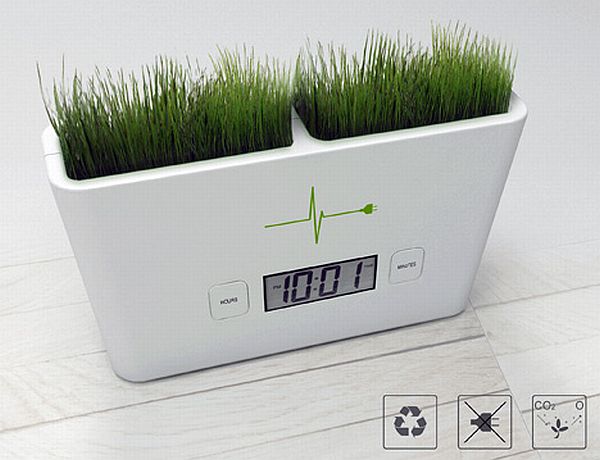 A garden and that too timeless. This product is totally Eco-friendly and is an assembler of greenery and the clock. The clock is a fusion of two recycled plastic bodies made into a pot. The two bodies are linked and the plants survive by absorbing carbon dioxide and emitting oxygen. The clock works because of the reaction that occurs between the mud and the metal. You won't have to spend money on batteries for running this.
9. Eva: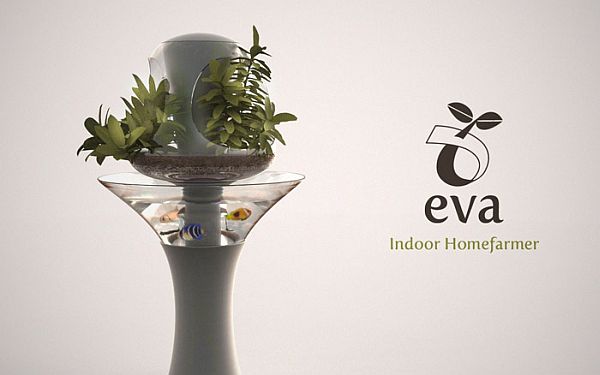 Eva planters not only extend but also improve the life of house plants and herbs that are grown indoors. This planter allows you to look at the water level in the vase. By this method, the immediate water requirement of the plant can be known. The vase has a reservoir attached to it which serves to hold enough water for the plant. You can choose to water your plants weekly or may be frequently, depending on the weather conditions and the water requirements of the plants. The nylon threads present in the planters draw the water up; these threads hang down from the bottom of the pot. They look like extensions, as if they are the plant's own roots.
10. Balcony Pots Design: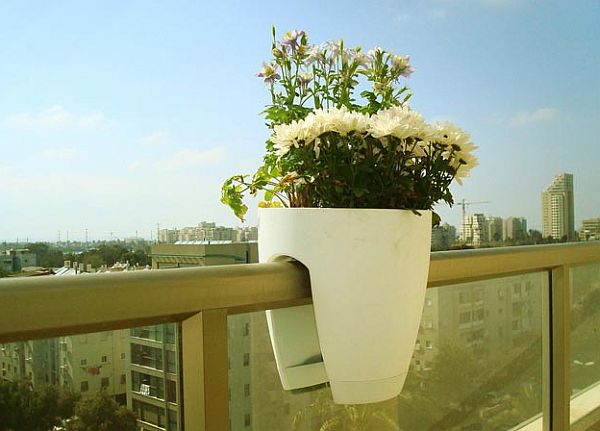 If you are planning to have a trendy and stylish balcony then you can think about placing these planters. They look cute and can easily be placed in your balcony or on the railings. The pots require very less space. In this way you can create your garden not only in your balcony but also in your rooms. The pots are made of plastic and are available in bright colors. You can use them to grow your ornamental plants. They not only give a colorful look but also give your balcony or rooms a trendy look. If you live in an apartment and have a crunch with your available space, then it would be a good idea to place these garden pots in your balcony.