After putting in great efforts to design a humidifier that is not ugly and boring to look at, designer Yeongkyu Yoo came up with the 11+ Bottle Humidifier. A product that has an efficient designed and has quite a good visual appeal. Its design enables it to integrate so well with the interior décor that even if it is not in use, it looks an integral and a smart part of your room décor.
Amalgamation of pleasing aesthetics and modern utility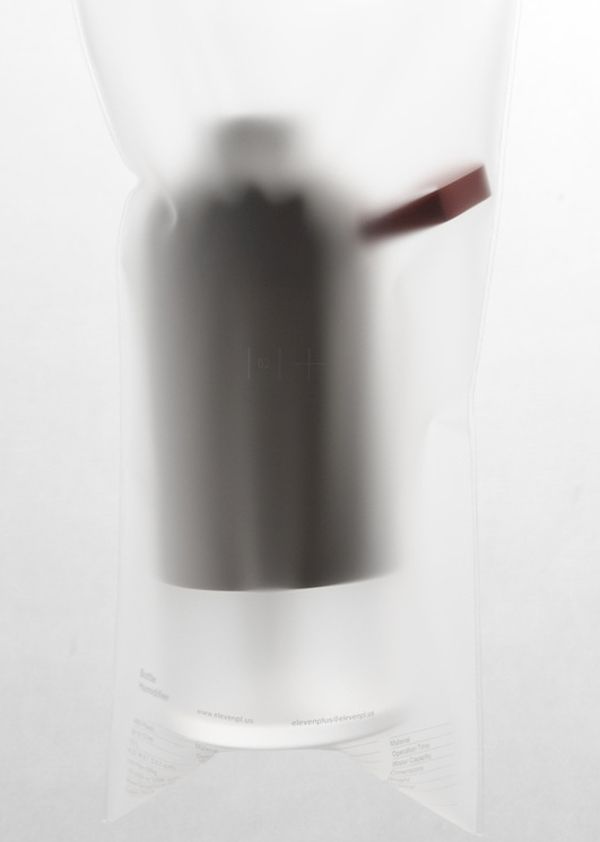 Yeongkyu Yoo is a designer who manufactures products carrying a brand name 11+, and all his designs speak volumes of his special understanding of the fine art of aesthetics. This product of his is no exception, as beauty and aesthetics is responsible in the first place that inspired him to come up with something like this.
You get the humidifier in a matte dark grey box with some typographical graphics embossed on it that attractive and sophisticated. The paper bag houses the humidifier wrapped in a canvas bag. It helps keep product safe during shipping and you can reuse the bag for different purposes.
Coming to the design and looks of the bottle humidifier, it looks like a bottle. A bottle made of PC-ABS (industrial thermoplastic) that gives product qualities such as strength and heat resistance. It is a plain design with only an embossed 11+ logo on the bottle.
The Bottle Humidifier is an ideal addition to a personal space, as it is adept at generating the adequate amount of humidity. Dimming LED light on it signals whether it is in use now or not. Designer has given it an eco-friendly design by installing an energy efficient ultrasonic nebulizer inside, which turns off the Bottle Humidifier automatically when the water level exhausts.
It comes with a USB port, so you can plug it into your computer, or a wall adapter. The simple design enables easy cleansing, as you will require cleaning it occasionally for the contaminants introduced by water in it. Yet another feature that makes it hygienic and convenient is the replaceable filter and semi-permanent ultrasonic nebulizers.
An affordable design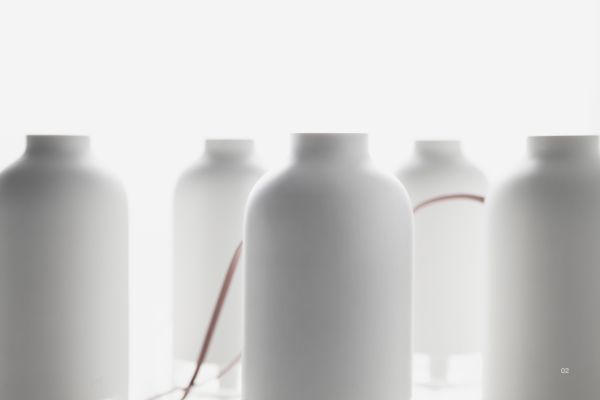 The Bottle Humidifier is a modern and a trendy looking product that you can get at a reasonable price. Priced at $90, you cannot say it is cheap because many other humidifiers are available at a cheaper rate than this. However, if you are on a lookout for a humidifier that is efficient in functioning and has a cool and a smart design, you must consider 11+ Bottle Humidifier.
The 11+ Bottle Humidifier is a smart design that generates enough humidity in the atmosphere and that is sophisticated to look at.
Source : Yeongkyu-Yoo.Com