You do not allow your kids to play in the park for long, and it annoys you when your kids play just about anywhere in the house, leaving all their toys and other things on floor. You can help yourself and your children by providing them a playroom that looks amazing and has everything to keep your kiddos happy and busy.
There are some other factors to consider as well besides the appearance of the room. Here is everything that is going to help you with decorating an ideal playroom for your children.
Let there be color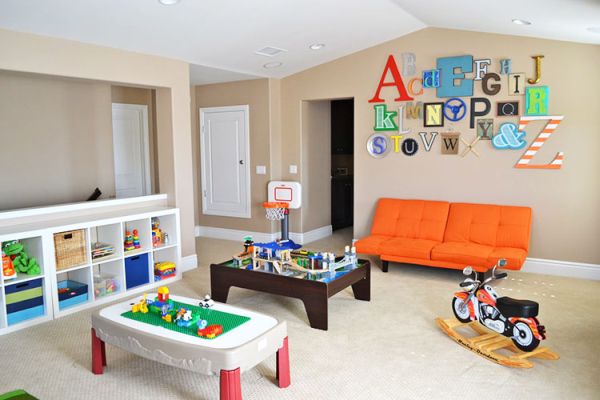 The first thought or idea that should come in your mind is the color of the room. It has to be as lively as possible, and colors play an integral role to liven up a room décor. Choosing colors for a playroom is fun because you can try out all bold colors there, which you cannot try out in the other rooms of your home.
You can paint all the walls in bold colors or follow the accent wall pattern. You can choose two colors and play with it in the entire room. Not just the walls but the furniture, bedding, toys and accessories in a playroom should also be in cheerful colors.
Storage is worth considering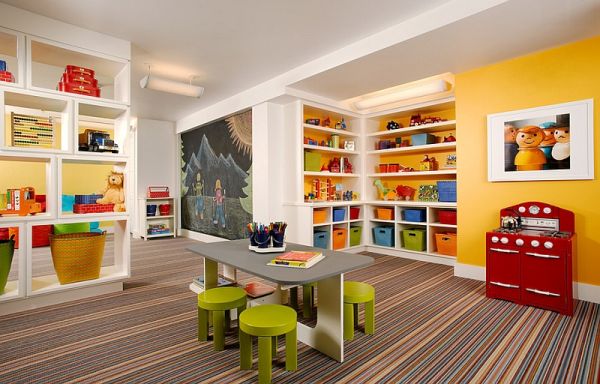 Kid's playroom is a place where kids store all their toys and craft stuff, which without any doubt means that they require a good deal of storage. You should assign adequate space for storage in the room. You must try to incorporate multi-storage furniture in their room, as in a table with storage, and a sofa that has a good storage capacity to store toys and other stuff. You must install bookshelves in the room so that your kids could store their comics and craft books there.
Furniture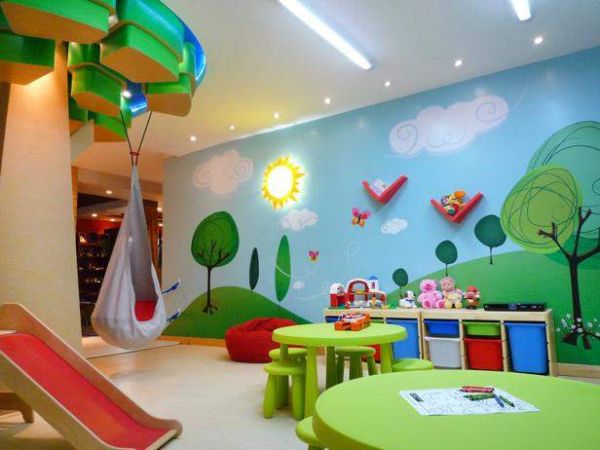 Comfortable, funky, and not so expensive furniture is best for playrooms. You should not spend much on playroom furniture; in fact try to place refurbished furniture there. It should be sturdy and should be multi functional if possible. Do not overfill the space with furniture and leave most of the space empty, so that children utilize that space for playing.
Bring the park inside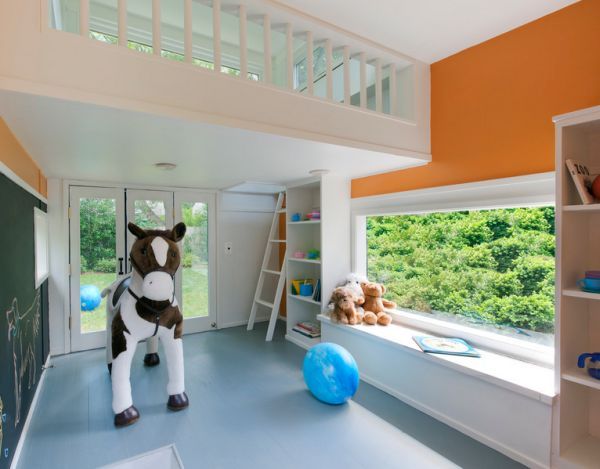 It is all about making a playroom interesting and captivating for children, and what better could it be than to bring some fun elements of a park indoor. Depending upon the space available, you can install a small slide in playroom, which your children will simply love.
A swing can also be one option if there is enough space so that a swing can move back and forth without banging the child sitting on it. Likewise, there are ample of ideas and ways you can consider that make a playroom even more indulging for children.
Install a tent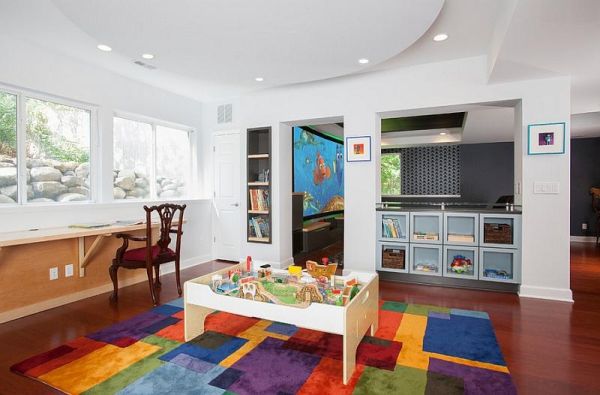 Kids love living in tents much more than they do living in their rooms. However, taking them out on camping trips every other day is not viable and allowing them to sleep in a tent in your garden is not safe as well. An ideal solution to this problem is that you install a tent in your kid's playroom. It will be safe and will be a superb gift for your children.
Follow a theme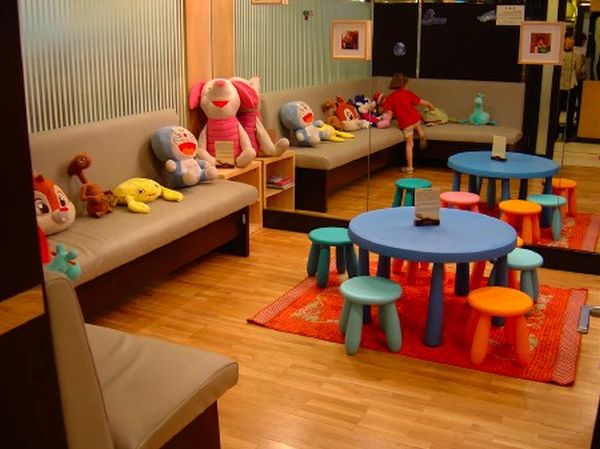 If your kids have a crazy penchant for a particular super hero or a cartoon character, you can follow the theme in the entire room. Paint the walls with those characters; curtains and carpets will match the theme as well. If your kids love different characters, then going for a combination of different characters is ideal.
A playroom that you design for your kids has to be very charming and captivating. It has to be colorful and bright, and full of toys and things that your children love the most.