There is no dearth of ideas when it comes to redesigning your bedroom and bathroom. You should first of all decide on whether you want to follow a particular theme or style such as rustic, modern or minimalist, or you could be creative and put together a style of your own. The trends keep changing and you don't want to be outdated. You can either rehaul your bed and bath with an intensive makeover, or can redesign with the help of some superficial changes, which ensures you're on trend, but won't be too heavy on your pocket either. Check out the trends for bedroom and bathroom design in 2017:
Bedroom design trends for 2017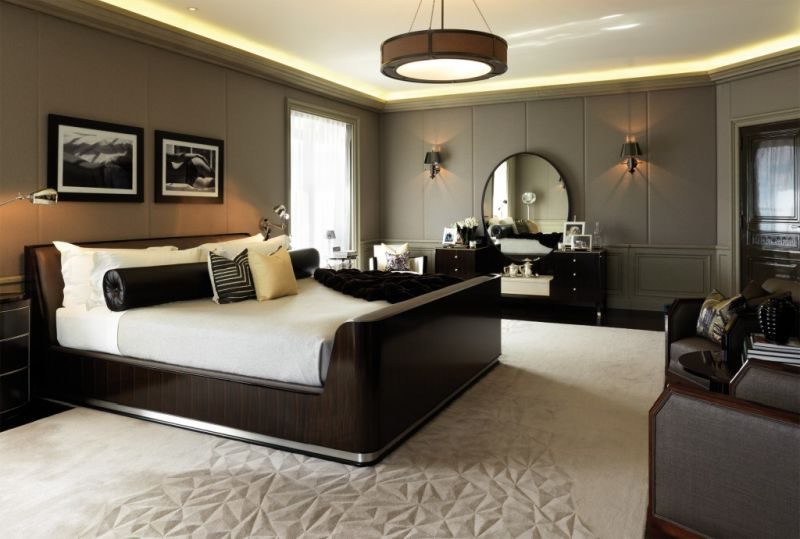 Bedroom trends this year are a blend of neutral backgrounds and bright, deep accents, textured and patterned fabrics and smooth surfaces. It's in to be you, you can create the look you want by mixing and matching themes, volumes, colors and surfaces to get the perfect mix of comfort and style. 
Bedheads
Bedheads are a foundation and statement, as they help to integrate your bedroom design. Leather bedheads in muted tones or catchy patterns can mix with any theme and give an air of sophistication to your bedroom.
Bed linen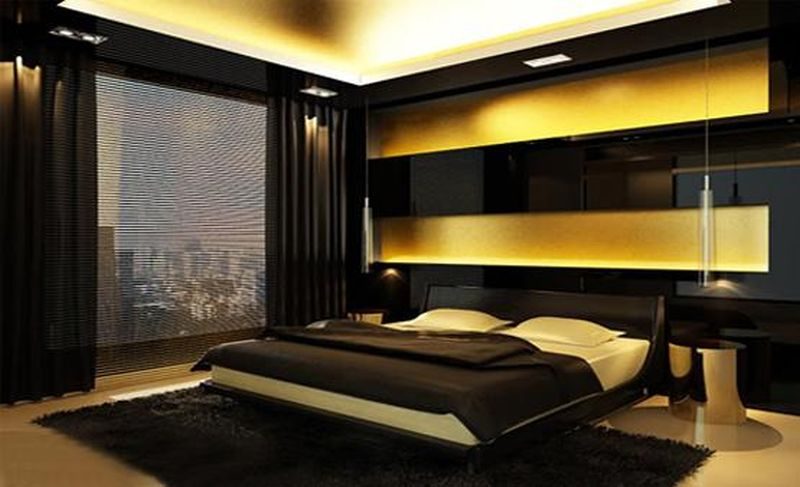 With warmer months, the colors are lighter, and the materials of choice are cotton and linen, which breathe better and is incredibly comfortable and cozy. Patterned rugs, geometric or floral, whichever is your choice for the bedroom will make your bedroom bright and beautiful. Throws too can be added touch and can easily change the look of your room into a stylish and glamorous one. Tassels, pea cushions and colourful pillow cases are on trend too.
Bedside tables and lamps
Redesigning your bedroom this year is easy as the approach is a relaxing mix and match. You can either mix surfaces and textures such as marble and wood. You could have matching bedside tables but the lamps can be of different styles. You could choose one lamp in a classic style and the other one can be a quirky, fun piece to liven up the room.
Bedroom accessories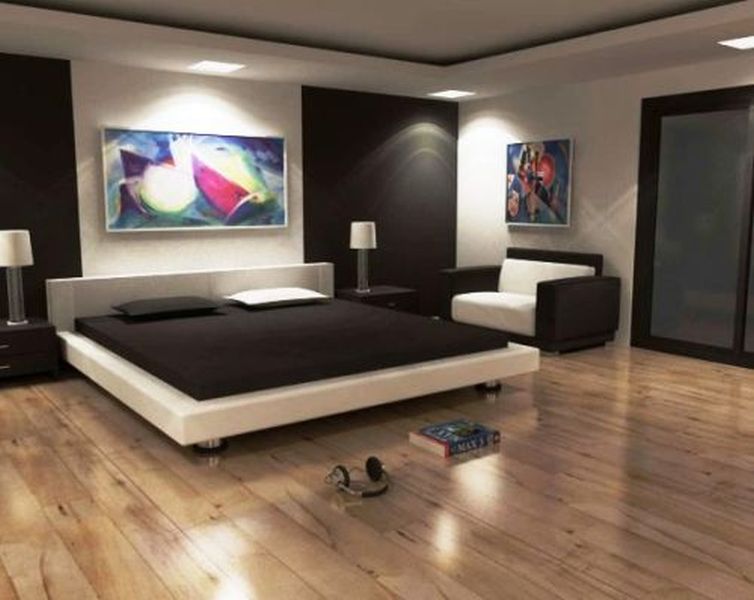 Instead of cut flowers, tropical plants in ceramic planters and pots are used to provide a fresh atmosphere to your bedroom, this season. Bedroom design trends for 2017 is all about creating your own style, so go ahead and decorate your bedroom with anything which expresses your personal style. 
Bathroom design trends for 2017
A bathroom which is easy to maintain and stylish is what we love. Create a look which gives you the feeling of being in a tranquil oasis. You can paint your bedroom and bathroom in 'Greenery', which is Pantone's color for the year 2017. Tie in this color with fresh greenery around the tub, and snake plants on either side of the basin.
Moroccan style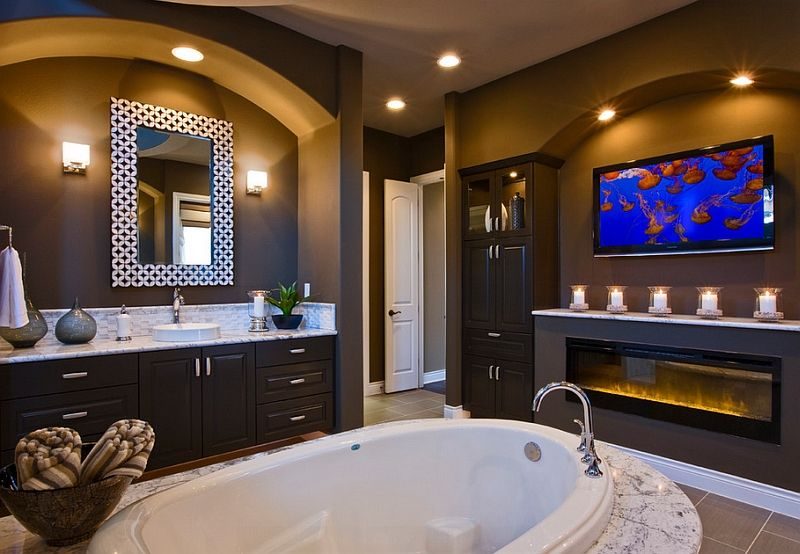 The Moroccan style helps to create character and style with its colourful floor tiles and monochrome wall tiles. The patterns are modern and relaxing, which is what you might be looking for. This style is one of the popular bathroom design trends for 2017. 
Vanity conversions
You could buy bathroom vanities made out of renewable materials such as bamboo. You can design your own bathroom vanity – just take a look around the house, and use your old file cabinets, chest of drawers, vintage consoles and so on, and design a unique vanity for your bathroom. 
Subway tiles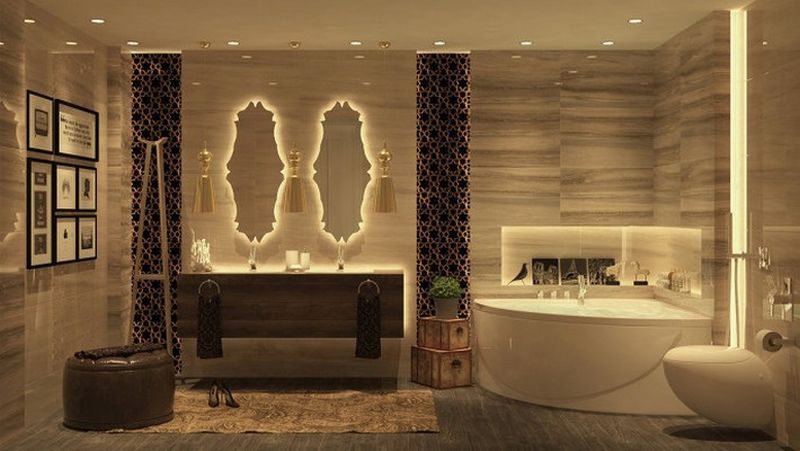 White tiles in the subway style are popping up everywhere including bathrooms. These are budget friendly tiles which can be used to renovate your bathroom. Being white, they make your bathroom space seem larger too. 
Color trends for bedroom and bathrooms in 2017
Sunny is in and you can use it in different ways in your bedroom and adjoining bathroom for a coordinated look and feel. Burnt orange, millennial pink, bright and olive green, blue and mushroom are also trending. When in doubt, use classic white, which also gives the illusion of a larger space, and use colourful accessories to add a dash of color to your bedroom or bathroom.
The bedroom and bathroom design trends for 2017 is a relaxed mix and match which allows you to decorate in a variety of styles, using bold color accents and unique key elements which express your personality.