Inspiration for DIY projects and room renovations are always surging through my head courtesy of ideas from HGTV and Pinterest. If only I had the budget of some of these decorators! Don't be discouraged if your budget is limited, but you still want to update your space. You definitely don't have to break the bank or have buyer's remorse when it comes decorating any room. In fact, there are fairly cheap, or even free, ways to modernize your home.
#1: Repurpose old furniture. Make good use of hand-me-down items or thrift store finds and update them with a fresh coat of paint for an easy-to-do-makeover. You can also find inexpensive throw pillows and blankets at places like Marshalls or TJ Maxx that can quickly update a room's look and bring furniture together under one color scheme.
#2: Get artsy. Buy a blank canvas or join a painting and wine party to design your own wall art. You can also create a photo gallery by buying cheap, solid color frames to hang up pictures of places you've traveled. Or, if you're decorating your room under a specific theme, order a customized printed vinyl sign to pull the look all together. Tackle the DIY part of your project as little or as much as your heart desires.
#3. Create a focal point. Whether it's a beautiful rug, an interesting lighting fixture, or an antique bookshelf, create an eye-catching piece for your room and include other complementary pieces that won't battle for attention. For a bedroom, the focal point will most likely will be your bed, so make it look cozy by adding cheap throw pillows or a blanket in bold colors or fun patterns.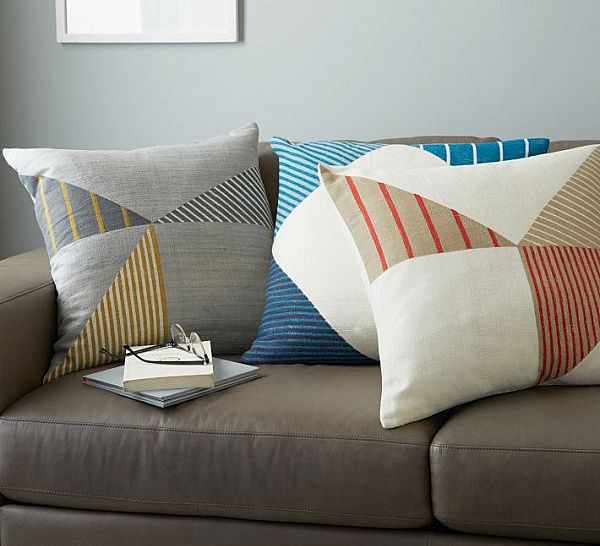 #4: Add fresh flowers. Flowers are a great way to spruce up any room and add an earthly element that makes it pop. Fresh flowers every week can get expensive, but you can also get the same effect with succulents that last a long time and provide a simplistic element to a bathroom or kitchen. Choose flowers that have a long shelf life and speak to florist about tips for best care to get them to last longer. Also, visit your local farmer's market where you can usually buy beautiful bouquets at a fraction of the normal store cost.
#5. Rearrange your space. Sometimes it takes nothing more than moving some things around to make a space look new again. While you might be more limited in say, a bathroom, that doesn't allow for any big rearranging ideas, you can easily apply this method to changing an office space or creating a new living room layout. Use this as an opportunity to also de-clutter your space and get rid of items that no longer serve a purpose or don't represent your current taste.
When it comes to decorating on a budget, there are countless ways to beautify your space and make it your own. Make a vision board by pulling pieces that you like or are inspired by and start to mentally map out what you need to make your decorating dream a reality.
Article Submitted By Community Writer