Those who visit http://home-security-systems-review.toptenreviews.com/are typically doing so because they understand the importance of a home security system and the peace of mind that it can bring to any household. Indeed, everyone can feel safer if they know that their home is secure against break-ins or unwanted trespassers. However, there are still scores of people who see a home security system as an unnecessary investment. In honor of those who don't believe that home security is absolutely necessary, here are some reasons why you shouldn't get a home security system.
You Enjoy Surprise Guests In Your Home
When you have a home security system, "surprise guests" become a thing of the past. Anyone who wishes to break into your home to do your property or your family harm is prevented from doing so. But if you like the idea of surprise guests, then a home security system is definitely not for you. These guests will most likely want to harm your family, but why rid yourself of the opportunity to meet a new friend?
You Aren't Attached To Your Belongings
Not all intruders are violent. In fact, more often than not, they just creep into sheds, garages, or porches in order to swipe whatever they can take easily and quickly. For most people, a security system is crucial in order to prevent these petty thieves from helping themselves to your possessions. However, if you aren't all that attached to your belongings, then there really isn't any point in investing in a home security system.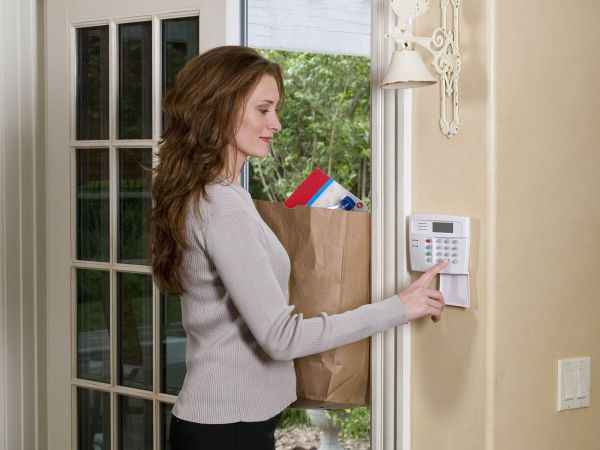 You Despise Having Peace of Mind
With a state-of-the-art security system, you can monitor your home from anywhere on your tablet or Smart Phone. Most people find this peace of mind extremely comforting. But if you're opposed to the idea of having peace of mind, then this type of security system certainly isn't for you. Perhaps you prefer living on the edge and enjoy the suspense of not knowing what might be going on in your home while you're gone.
You Just Plain Don't Care About Your Family
Possessions can be replaced. Possessions aren't the main reason why most people invest in home security. Instead, their top priority is the safety and protection of their family from intruders. If you just plain don't care about your family, however, then there really isn't any point in investing in home security. Heck, you might as well stop locking your front doors!
Obviously, this list is meant to be humorous. In actuality, there is absolutely no reason not to invest in security for your home. Between the ability to monitor your home when you're away and the ability to feel safe at night, home security systems can do wonders for your peace of mind and quality of life. If you care about the safety of your family and the security of your home and belongings, then a home security system is absolutely necessary. You will be amazed at how much more safer and secure you feel against the threat of intruders.
Article Submitted By Community Writer.