Halloween is the occasion which brings out the child in you. Halloween costumes and decorations are on the mind, and much money is spent on store bought décor. In fact, it's scary how costly departmental store decorations are, if you want to go all out and decorate outdoors and indoors.
You need not spend a ton of money on Halloween decorations, as it's really easy to create impressive decorations, all on your own, which cost hardly any money. You can plan your décor on the various fun events you're planning. Most of the DIY Halloween projects can be completed using recycled materials or things you have at home. Here are 5 spooky Halloween ideas which are pocket friendly too:
Creepy Trees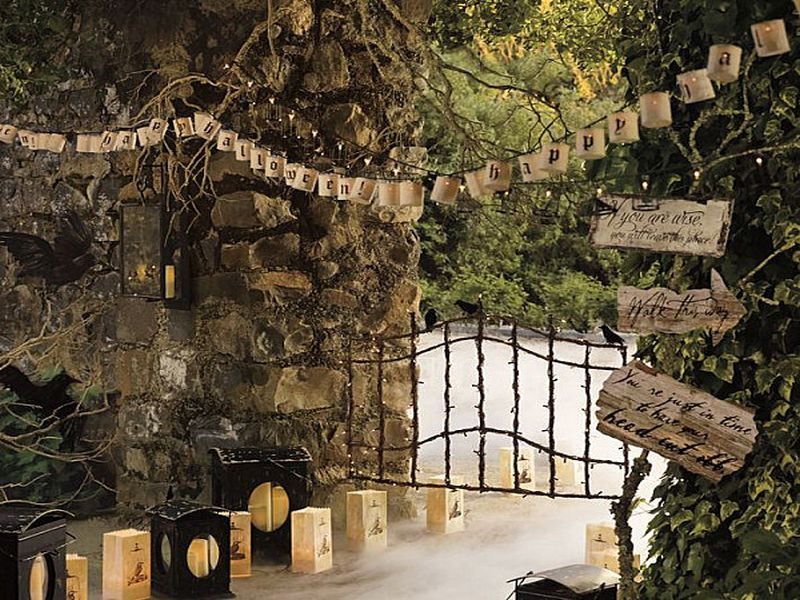 This is a really fun and easy idea, if you have trees in the yard. With the help of some clay (oven-baked), you can give transform your trees into ghostly specters. Just make eyes, nose and mouth for each of your trees, and attach these to the tree trunks.
You can buy different colored clay, like black, brown and green to add character and to differentiate each tree. The shapes can be easily cut out with the help of a butter knife. After making the shapes, you can bake the clay in the oven. To make the clay last longer, you can glaze the clay with clay glaze, as this will protect the clay faces from the elements. Double sided tape or removable putty can be used to attach the spooky faces on to the trees.
To create a spooky atmosphere, you could put some speakers or radio underneath or near the tree and play an eerie soundtrack. This will attract attention to your trees and all those to visit your house will be suitably impressed.
Ghostly walkway
Put your collection of milk jugs, which you might have stored for recycling, to make a ghostly walkway. This idea is really simple to execute and looks great too. You just need milk jugs, construction paper (black), and artificial candles or Christmas lights (white).
You can find inspiration online to design the scary faces out of the construction paper. The "Scream" face is a hit always, and you can easily design this mask for your milk jugs. First, you have to wash and then dry each jug. After the milk jugs have dried, cut out a hole small, but big enough through which artificial candle can be inserted. Now, glue on the faces on the front of the jugsand placeartificial candles inside. All you have to do now, is to line the jugs along the walkway and turn on the candles. Your ghostly walkway is certain to be appreciated by the bands of trick-or-treaters visiting you. 
DIY window silhouettes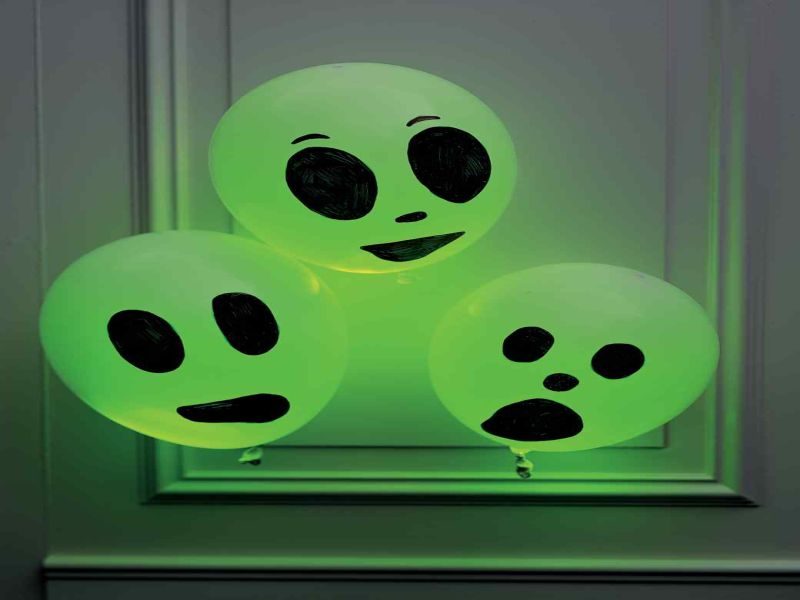 Add charm to your house indoors and outdoors with this little idea. Window silhouettes can look realistic and scary and give that haunted Halloween look to your house. All you need is some cardboard, to cut out the scary shapes from. Witches, skeletons, ghosts, bats, zombies – you can cut out any shape and place the spooky shapes on the windowsills. Turn on the lights and you're all set to scare with your awesome silhouettes.
Black cats out of pumpkins 
Instead of jack-o-lanterns, use three black cats to make your front porch stand out. The black cats made out of pumpkins are really gorgeous and immediately ups your Halloween décor. You need just some black paint and some huge pumpkins. Check out for those shapes which can look like cats, and three smaller ones for the heads. Paint all the shapes black except for the orange eyes. Assemble them together in a way that seems like a few spooky felines are waiting to greet people on your doorstep.
Halloween lanterns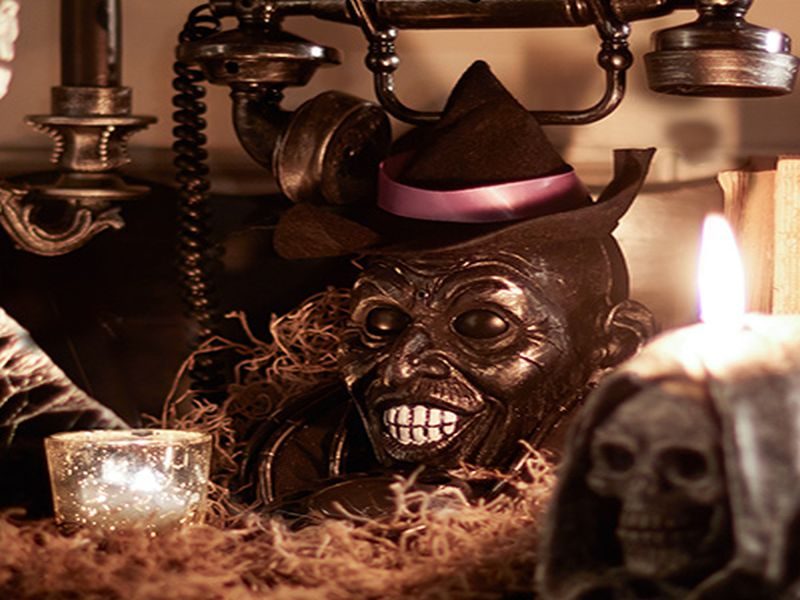 Halloween décor looks incomplete without the lanterns, which can be of so many shapes and designs. You can make one at home with jars of different sizes and shapes, some spray paint (purple) and paint marker. Spray paint the jars and create the shapes with the markers and place some artificial candles inside. Your stunning Halloween lanterns are ready.
Halloween décor can be impressive without you having to shell out a huge amount of money. Designing and creating your own decorations can be fun and is easy on your pocket too.