The cottage homes are known for their beauty and charm. Everybody wishes to enjoy a comfortable living in a cottage. However, owning a cottage is expensive. While you live in a city, you will have space constraints. Hardy will you find a piece of land big enough to build a cottage. The best way to enjoy living in a cottage is to design your building into a cottage styled building. This will help not only to add beauty to your house but will also add some more space.
What places are essential for decoration?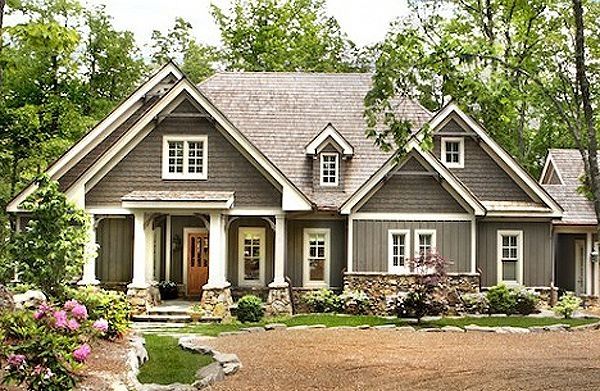 Every space of living can be turned into a cottage style house. Be it an apartment or a bungalow, if it is being designed in a particular way then it would make you feel like living in a cottage. The cottage styled houses offer a great comfort and good amount of space. While you design your house into cottage outlook, you would always have some rooms for the new idea. The cottage styled living is one of the favourite living styles in America. The cottage style designing is simple yet very elegant. This design adds both style and comfort to your living.
Tips to construct Cottage style theme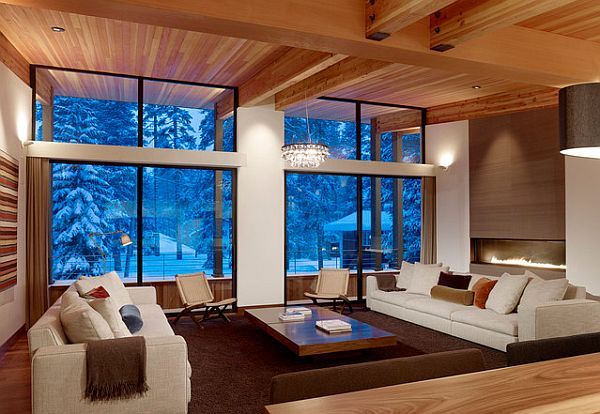 There are certain tips of making a cottage style designs that would make your room more vibrant and beautiful.
To enhance the charm and the aesthetics of a cottage home you may choose to replace some of the furniture. One of the best choices you can make when it comes to a coffee table is that you can replace it with two African drum tables. You may also choose a coffee table with racks. While you stack the racks with old books you will make your vintage look of the cottage complete.
The cottage look of the house will be complete while you make more space for people to move and breathe. Unlike modern day houses, the vintage cottage houses were spacious. Finding really good space in buildings and apartments is difficult this is the reason you need to consciously use each and every corner of the house to give an impression of spaciousness.
Apart from the furniture the other accessory in the house should also be judiciously selected and placed. Throw pillows with bright colours of orange and blue would make your house look completely vintage. This colours suit the cottage theme while making the rooms vibrant and bright.
You may also choose some of the old statues and stone made idols. While you are interested in buying antiques, this is the right time to buy them. The old and unpolished texture of the antique designs would bring glamour and charm to your living space.
Some of the interior designers prefer to place old furniture the way they are. The replacement of new furniture with the vintage designed and old ones brings an aesthetic touch to the living space. Furniture like the bamboo table has its special shine. While you keep one of these table in your room, your room would look very lively and energetic.
Things you need to keep in mind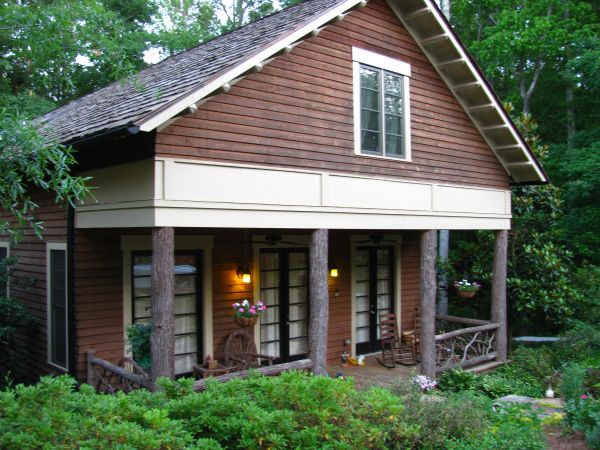 While you keep in mind certain important aspects of a cottage house you can successfully transform your own living space into a cottage (Or at least give a cottage outlook).
Place antique and old accessories: While you place old accessories and vintage element to your cottage you will readily feel the essence of a cottage house. Collect old flensing tools, whale bones and teeth, antique jewellery made up of antique material, harpoons and vintage hanging lamp, you will completely transform your house into a vintage living space.
Keep your collectables in the corner:If you step into a cottage you will find almost every corner of the house is decorated and designed with various collectables. This amplifies the beauty of the house.
Think about the floor planning: Floor planning is another most important aspect of re-designing a house. To transform your house into a cottage you need to have a proper floor planning model that closely resembles the floor planning of a cottage house.
Don't paint but design: This is one of the important aspects for transformation of your living space into a cottage. Try out various patterns and designs in the wall that would look exciting. This would also break the monotonous look of the walls and the walls would look more interesting. While you are surrounded by such walls, you won't feel claustrophobic at all.
In urban areas, where the availability of a large area of a land is a big challenge the dwellers out there can shape their house in the form of a cottage; it doesn't occupy much space and isn't too expensive.