Wood paneling may look nice and cozy on walls. But it tends to become old and outdated after some time. If you are stuck with outdated wood paneled walls, there is no need to worry. Here are some easy and effective ways in which you can make these panels look bright and colorful again.
Paint them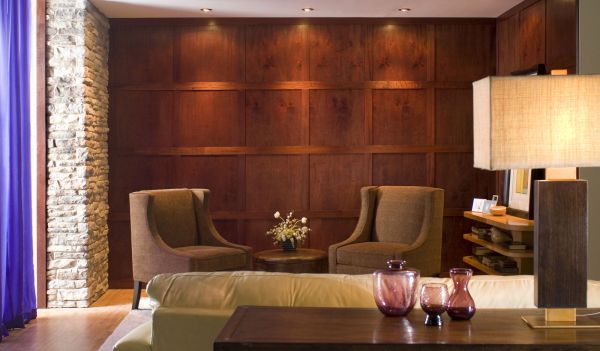 An outdated wood paneling looks great with a new coat of paint. Paint can work well on both solid wood and veneer panels. While a light color would offer a bright look to the room, a darker color can offer a bolder look.
All you need to be wary of is small nail holes in the paneling. Cover these holes with putty and then wash the walls to remove dirt and grime. Scuff the wall with sandpaper to strengthen its grip for the first coat. Apply water based, stain blocking primer on the paneling and then paint it with the color of your choice. Scuff the wall surface lightly in between coats to increase the grip of each coat, thus giving an even finish to the paneling.
Trim them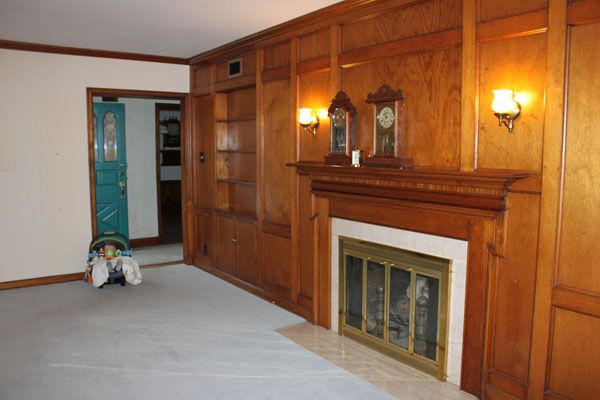 Adding molding to a wood paneled wall would make it look more elegant. You can opt for a range of attractive designs for the same purpose. Large framed rectangles and diagonal lattice patterns are quite popular in the market these days. The molding can go at the bottom or top of the wood paneling. You can also attach it to the baseboard for a more refined look. Cover the holes with putty to complete the look.
Stain them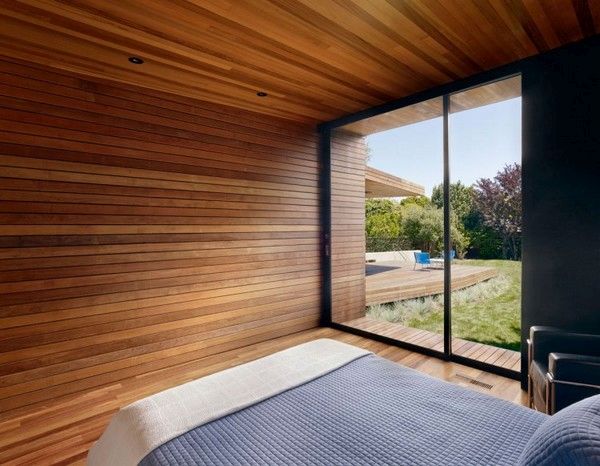 Although a bit messy, staining the wood paneling can help deepen the tone of the same, thus offering a more modern, sophisticated look to the outdated wood paneling. Choose a custom mixed stain for a cleaner finish. Clean the paneling before starting the work as well and make it a point to remove any waxy finishes with wax remover. Apply even strokes and ensure a seamless finish by leaving out a wet edge.
Wallpaper them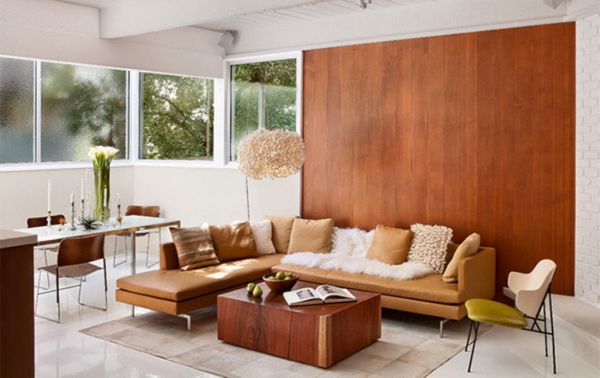 Covering the outdated wood paneling with attractive wallpaper is a trouble free way of ensuring that the wood paneling remains beautiful and a focal point of interest in the room. Choose heavy-duty wallpaper that does not tear easily and does not form any bumps when pasted on the paneling. Ensure to fill the grooves with caulk before applying the wallpaper in order to get a smooth, even finish.
Plaster them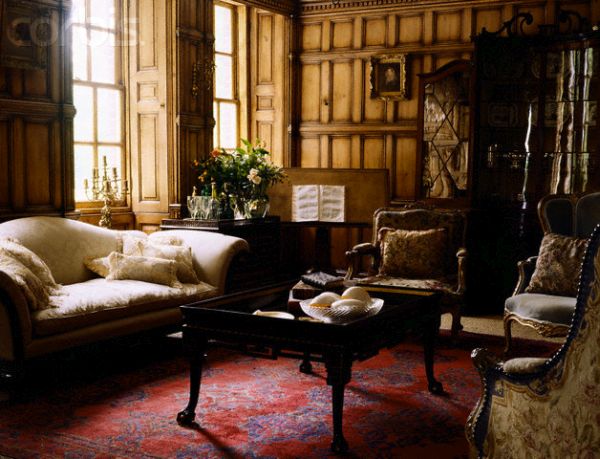 This is another easy way to make an outdated wood paneling look awesome again. You can apply plaster right over the wood paneling with minimal effort. There are different ways in which you can apply the plaster to the paneling as well.
Make sure you follow the manufacturer's directions when mixing and troweling the plaster. While a smooth finish would lend an ultra-modern look to your home, a hand-troweled design would lend a more artistic touch to the design.
Drywall finish them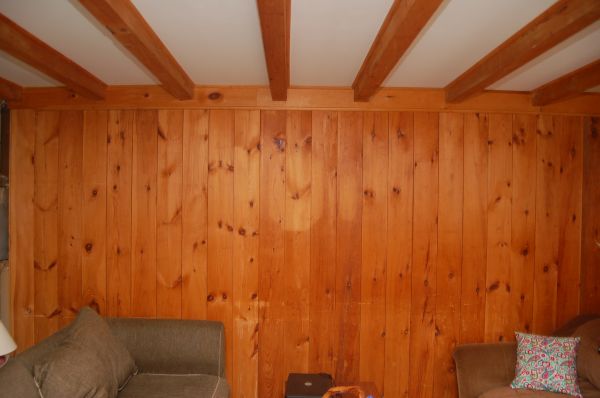 You can choose to apply a drywall finish to the wood paneling for a more polished look. Applying a skim coating to the outdated wood paneling would also make it look more like a drywall. All you need to do is wash the wood paneling and then scuff it with sandpaper. Follow it up with a coat of latex primer. Ensure to cover the seams in between the wood panels with a joint compound in order to offer an even finish to the drywall.
You may need to add more than a few coats of the compound material in the seams until you get a flat surface that evens out with the rest of the wood paneling. Now apply a very thin layer of the joint compound over the entire paneling. Follow it with another two coats of joint compound. Smoothen the wall in between coats and sand it with grit paper in the end for a great look.

There is no need to keep looking at that old, outdated wood paneling in your home. You can paint, trim and plaster them in addition to applying wallpaper or a drywall finish on them in order to make the outdated paneling look beautiful again.