Staying in a rented home? Then you would most probably have your share of landlord imposed restrictions when it comes to decorating the home. Don't fret though, for there are many ways in which you can decorate a rented home without doing any major changes to it. Here are 8 such hacks which would make your rented home a better place to live in while staying within the limits sets by the landlord.
Tile Decals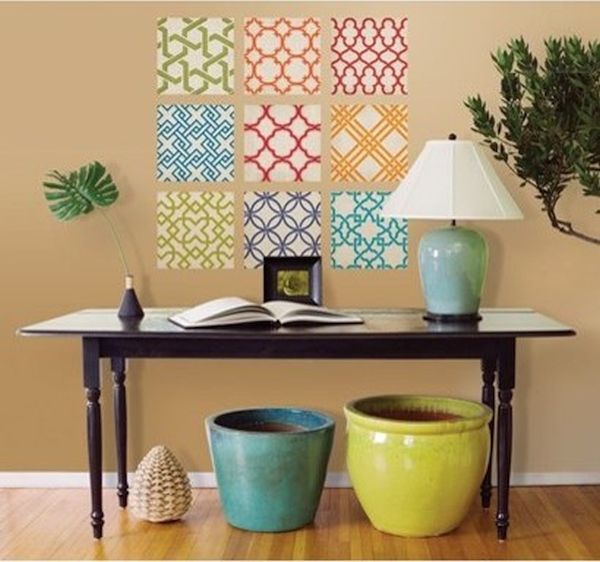 Stuck with an outdated looking kitchen or bathroom? Then consider sprucing them up with colorful tile decals. You can even add these tile decals to an old staircase to brighten it up instantly. Wondering how to go about installing new tiles in these places? There's no need to worry about that as well as the cost involved as you can opt for beautiful tile decal stickers that can be simply pasted on the walls to create an instant, uplifting effect on the surrounding space.
Wallpaper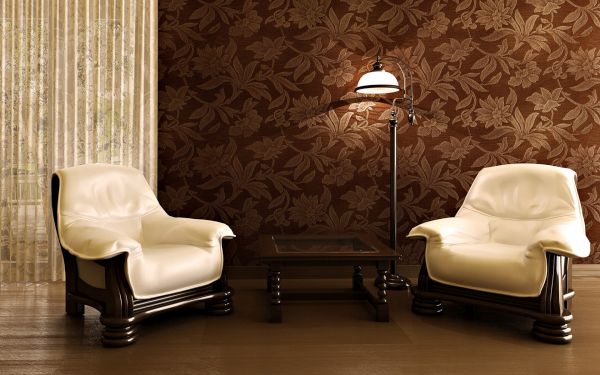 If your rented home needs a paint job desperately, consider skipping on the paint and opting for wallpaper instead. In addition to being a more cost effective way to decorate your home, this will offer you the chance to get creative with myriad textures and patterns, therefore making each room look distinct and beautiful.
Of course, if you are not a fan of all the sticky mess caused by a standard wallpaper decor project, opt for the more recent peel and stick variety that does not need much work. All you need to do is peel the sticker at the back and paste the design on the wall.
Drapes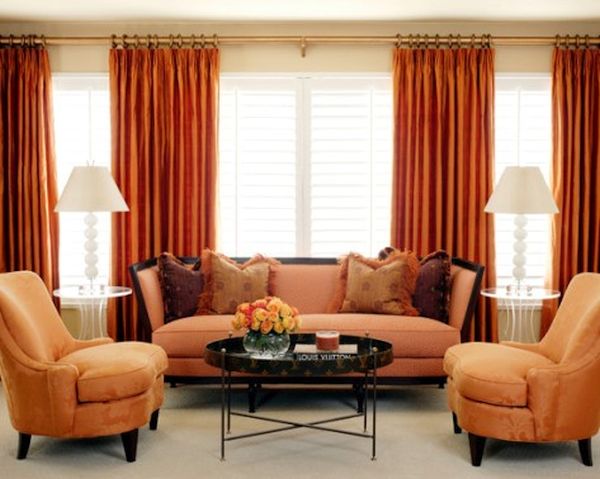 There is no need to remain stuck with those bland old curtains and drapes the landlord left behind. Invest some money in good quality drapes that can hang above the windows. This way, you can transform the surrounding space immediately, offering a more homely vibe to it. Of course, the drapes are yours, meaning you can simply take them with you when moving out.
Rugs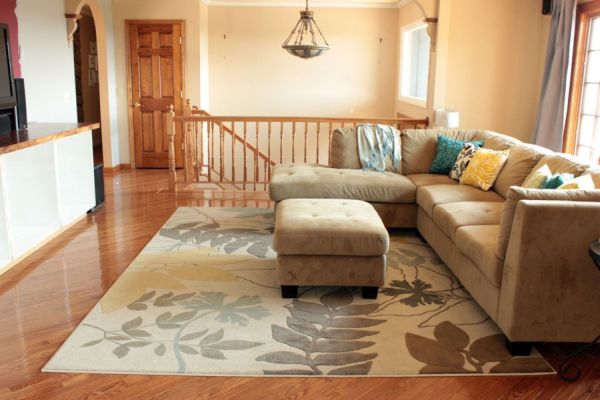 Most rented homes come with a shabby looking carpet in the living room. While you may not have the money to splurge on an expensive replacement, you can choose to hide the carpet with cute rugs. Placing a nice looking rug above the carpet will hide the latter's flaws while also minimizing noise when you move about.
Storage Options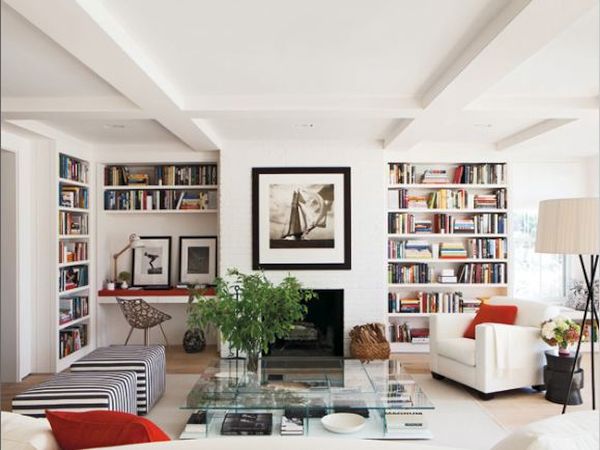 Rented homes do not come with much choice when it comes to storage. Investing in customized storage could be an expensive choice that does not offer any return value when you are moving out. So consider investing in some rather simple storage options like shelves, book cases and tables which you can take along with you when moving out.
Light Fixtures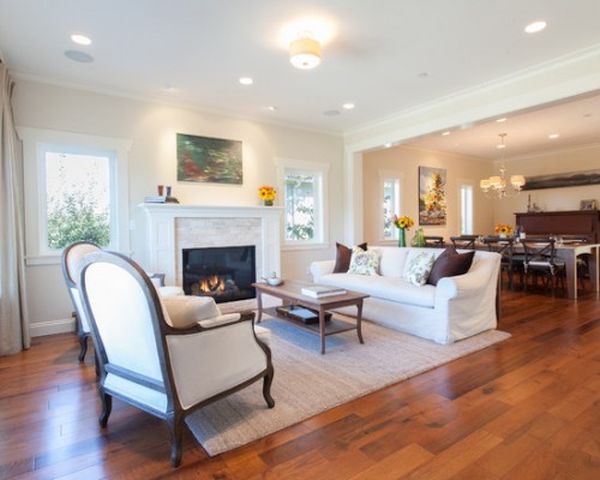 If you are not too happy with the light fixtures in your rented home, consider having them replaced with cheap and yet, striking alternatives. While you may not want to change every single light fixture in the house, you can choose to display statement pieces in the more important areas of the home to create a visual impact of sorts.
Art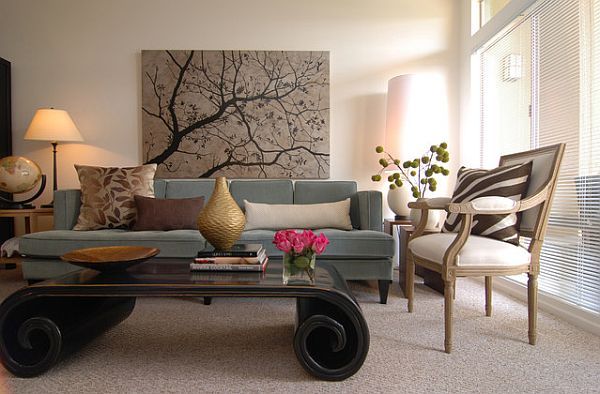 Of course, every other landlord would impose a restriction of driving nails through the wall. However, that doesn't mean you need to leave the walls barren and lifeless. Get permission to hang just one impressive artwork in each room. You can supplement this piece with other, smaller items placed on a shelf or mantle underneath it. This would help create a more personalized atmosphere.
Indoor Gardens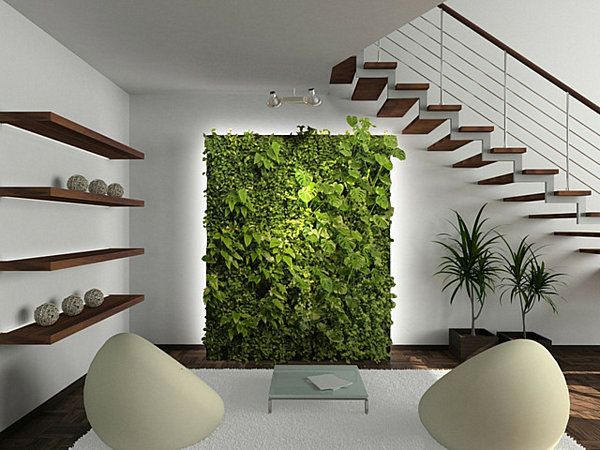 If you love plants, consider having an indoor garden. If there are restrictions with respect to watering the plants inside the house, consider investing in 4-5 terrariums instead. These hanging gardens will allow you to remain close to nature while ensuring you don't create a mess when tending to their needs.
There is no need to worry about decorating a rented home. Using simple hacks, you can ensure to transform the place into a more personalized zone without angering the landlord in the process.