A little attention to the ceilings can enhance the interior decoration of a home. Keeping this in mind interior designers are conducting various designing experiments on the ceilings these days. Even without the help of a professional interior designer one can enhance the appearance of the ceiling by making some simple changes.
The way your home's ceilings look will entirely depend on your lifestyle and budget. You can use colors, light or make structural changes to make the ceiling stand out. Many homeowners are now opting for false ceilings with hidden lighting too. In this article, you will find six amazing ways of decorating the home ceiling.
Spotlights on the Ceilings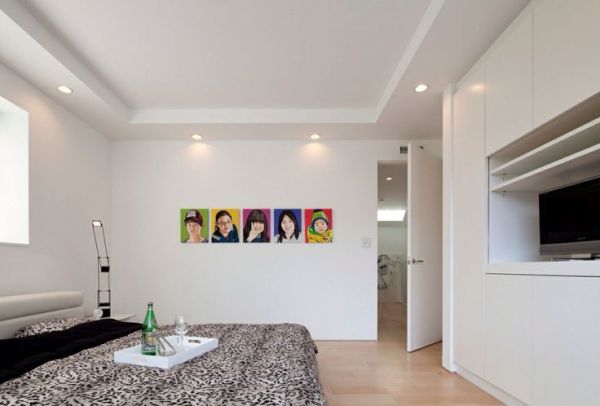 For larger rooms homeowners can use spotlights on the ceiling. The spotlights help in creating a focal point, giving the room more character and adding sophistication to its interior decoration. There are many ways of using spotlights on the ceiling. They can be placed at equal gaps all around the ceiling or at the middle of ceiling beams.
In case you prefer simple ceiling décor then there is the option of minimalist spotlights for the ceiling. This type of spotlights looks elegant and works well in small interiors as well as large ones.
Recessed Lighting and Illuminated Squares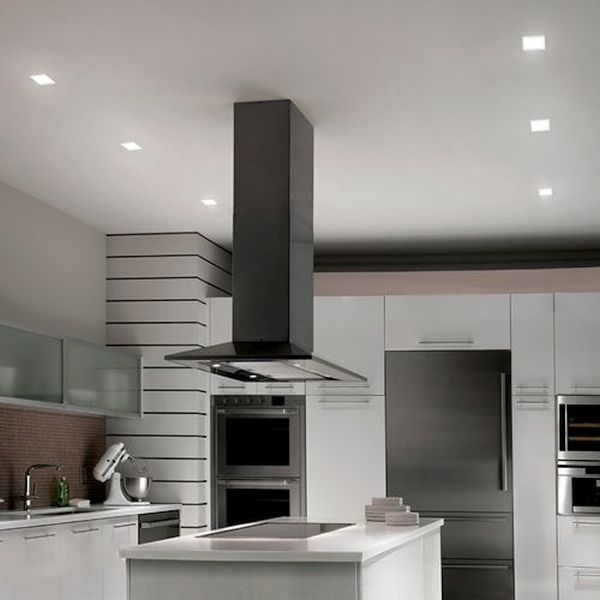 May it be dining space or the living area, the use of recessed lighting on the ceiling has become very popular. You can use wood paneling on the ceiling with place for recessed lighting. At the middle of the wooden ceiling panel can be a cement structure with a single spotlight at the center. For bedrooms try illuminated ceiling squares that offer adequate amount of light without being harsh on the eyes.
Painted Ceiling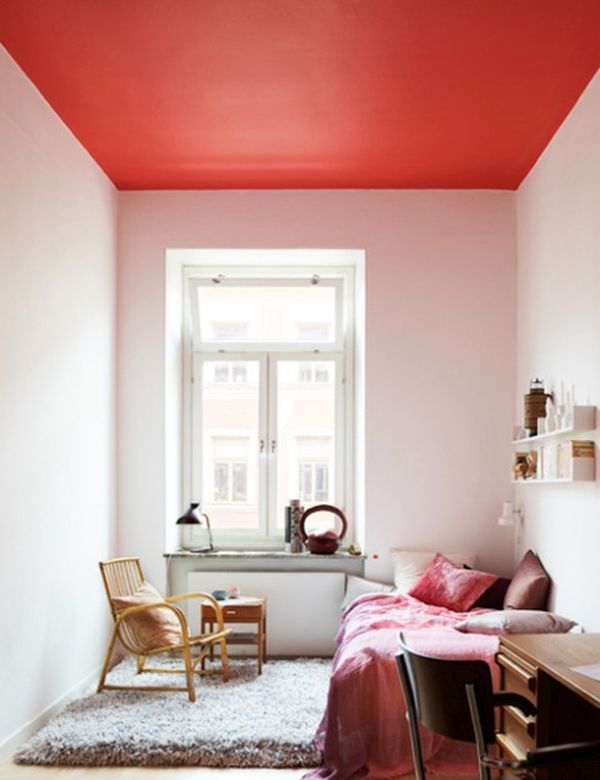 In an all white room, a painted ceiling can look gorgeous. Black and white patterns can look unique on such ceilings, giving the room more definition and a touch of sophistication.
Other color combinations can also work well, for example if the walls are white then the ceiling can be painted brown with white floral patterns. You may choose to add a stylish lighting fixture at the center of the ceiling such as small chandelier.
Wood and Beams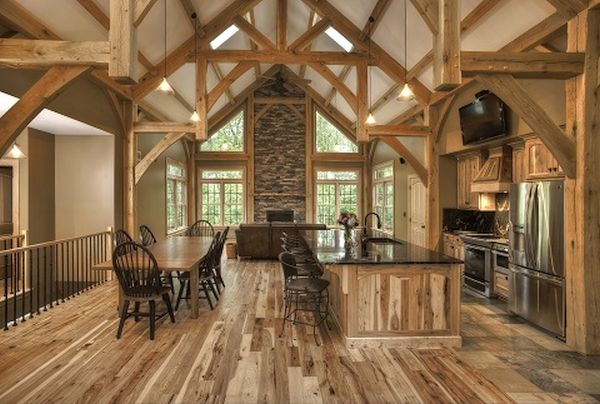 A contemporary twist to the wood and beam ceiling styling can offer a stunning effect to your rooms. White wooden beams can be combined with patterned wooden panels. Alternatively, black beams will look stunning with white wood paneling. When the ceiling is divided into several squares, you can add one lighting fixture to each of them. Dark wood looks great on high ceilings, especially if combined with cream colored walls.
Stencil Designs and Scone Lighting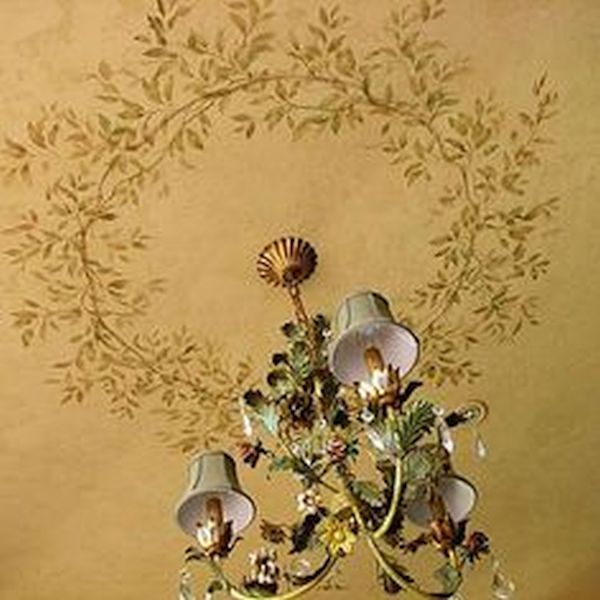 If you want to give your room ceilings a quick makeover without stepping out of your budgetary parameter then stencil painting is the ideal choice. With the help of stencils one can make beautiful designs on the ceiling. In addition to such gorgeous stencil designs you can also use scone lighting to make the ceiling stand out.
Fabric Ceiling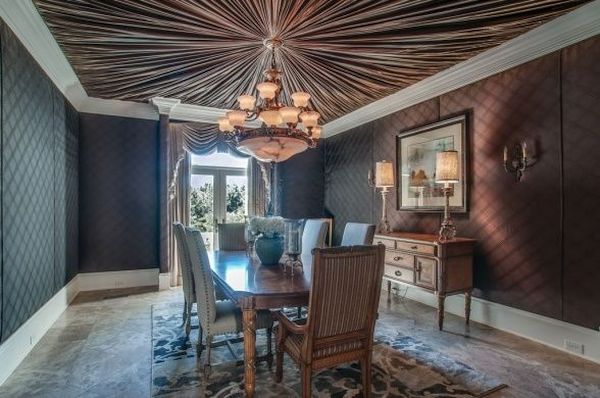 A fresh way of decorating the ceiling is using fabric on it. You can get a wide variety of fabric to use on the ceiling. Indian block printed fabrics can make your ceiling stand out despite small proportion of the room. Vintage and rich Indian silk sarees are another great option for covering the ceiling. Wood trimmings can be paired with fabric ceiling making it look more stand out.
Consider the shape and height of ceiling and size of room before choosing a décor style. Lighting fixtures, drawings, paintings and wooden panels can be combined to give the ceiling a stunning makeover comfortably within budget.