Why leave the bathroom unattended to when the rest of your home screams style and comfort? Try and stay up to date with the latest in modernistic home décor by opting for some must have additions to the bathroom as well. Take a look at these 9 incredible additions every bathroom needs these days.
Aquatunes Water Speaker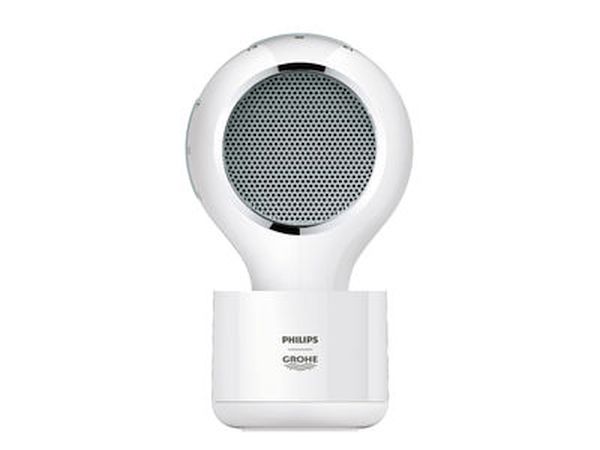 Dancing in the shower can now become even more realistic with the Aquatunes waterproof speakers designed by Philips and Grohe. The speaker comes with a clip like attachment that enables you to simply connect it to the shower rod (or any other pipe). Download the app needed to sync your music and you can dance to your favorite tunes while showering.
Aquavision Television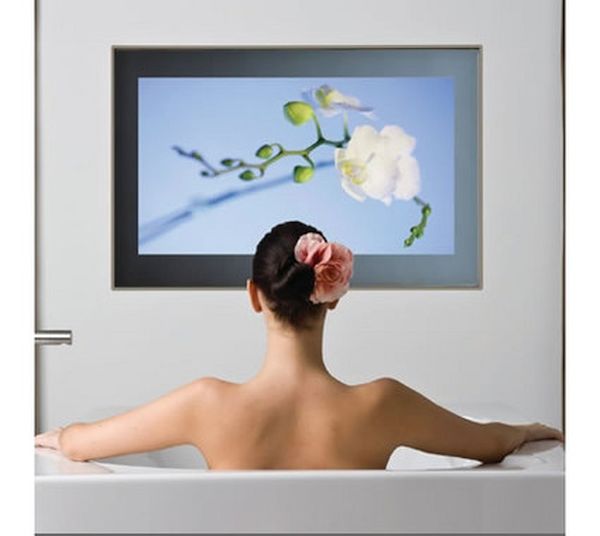 The more modernistic home owner prefers to lounge in his bathtub while enjoying his favorite movies or TV shows. The Aquavision television allows this by offering a waterproofing flat screen television set which can be mounted on the bathroom wall.
Hydra LED Showerhead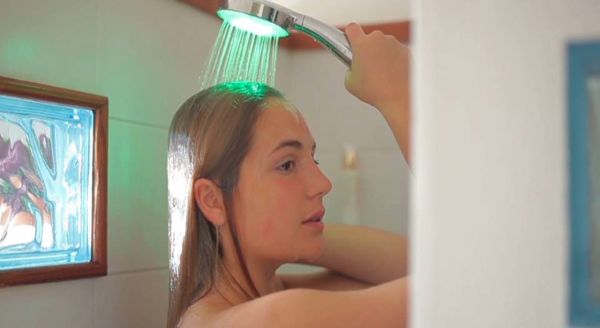 The Hydra LED Showerhead allows you to experience a sensible, sustainable shower. The showerhead emits bursts of LED lights that start to change color the moment you start using more water (aka wasting water). This way, you can know when you have exceeded the regular consumption of water and step out of the showerhead.
Digital Shower Controls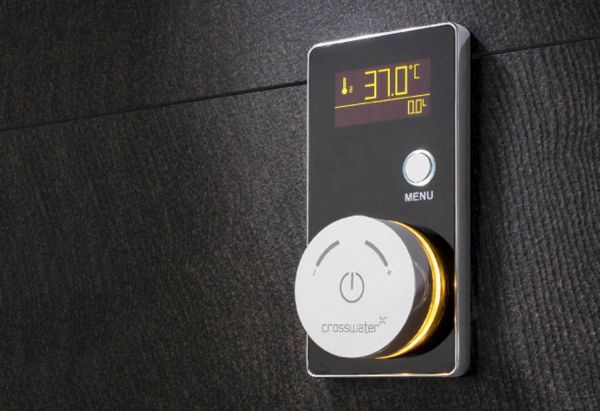 Probably something that one will expect from a futuristic bathroom, the digital shower controls come with a digital interface that enables you to set, control as well as save personal shower preferences. These include the ideal temperature and spray intensity, all of which can be controlled with a remote control.
Braava 380t Floor Mopper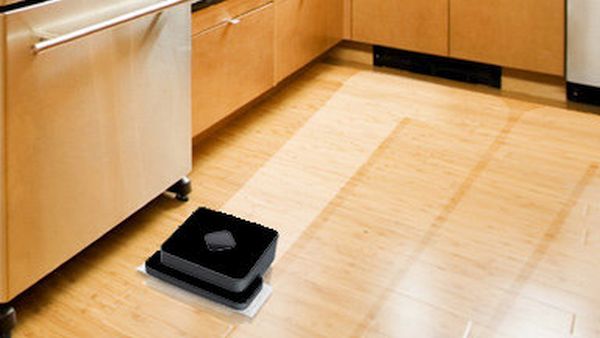 iRobot's bathroom cleaner is one of a kind and helps clean your bathroom without your intervention. There is no longer any need to worry about scrubbing away all that dirt, murk and stains. The vacuum will ensure that every inch of your bathroom floor remains squeaky clean at all times.
Fog Free Mirror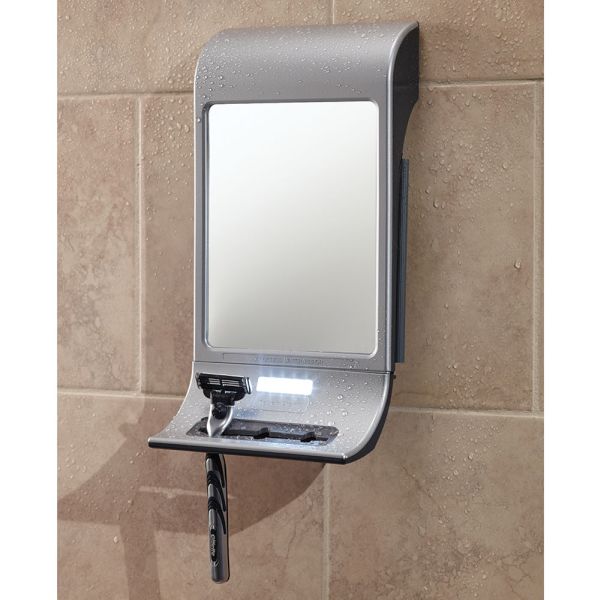 Nothing is more exasperating than getting out of the shower to look into a completely fogged up mirror. Thankfully, you don't need to worry about that anymore with the fog free mirror which remains clean and clear irrespective of how foggy or misty it gets inside the bathroom.
Wine Bathtub Holders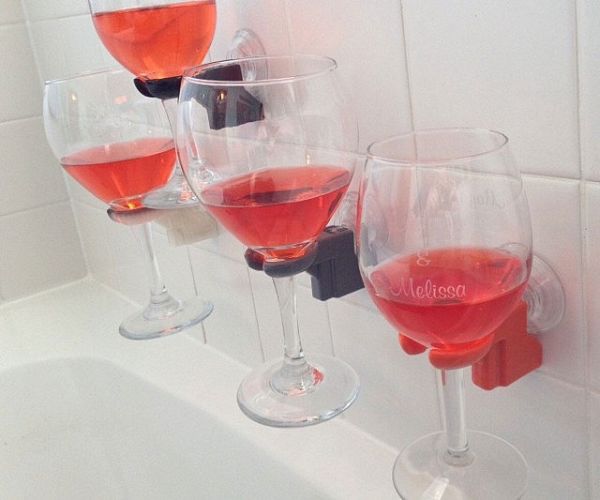 How about enjoying a glass of wine while relaxing in the bathtub? Of course you will need to ensure that you don't knock down the glass into the water by mistake. The wine bathtub holder will come to your rescue in this case. The small sized holder can easily attach to the bathroom wall, and comes with a holder that is just the right size to grab onto your wine glasses in between sips and soaks.
TOTO Toilets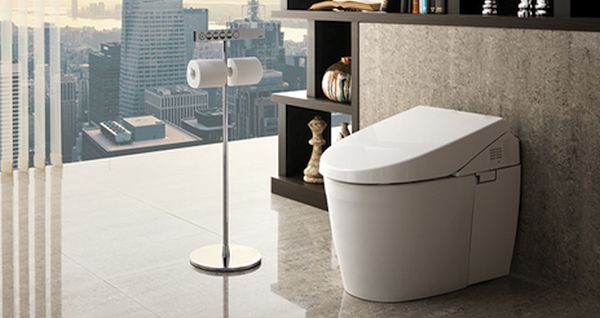 Why leave the toilets out of the picture when the rest of the bathroom is taken into consideration? The range of toilets from TOTO comes with some pretty impressive features like auto flush, dual flush, automatic opening and closing lid, nightlight, heated seat and electrolyzed water that self-cleans the bowl. All the more to ease your task every morning!
Smart Recognition Systems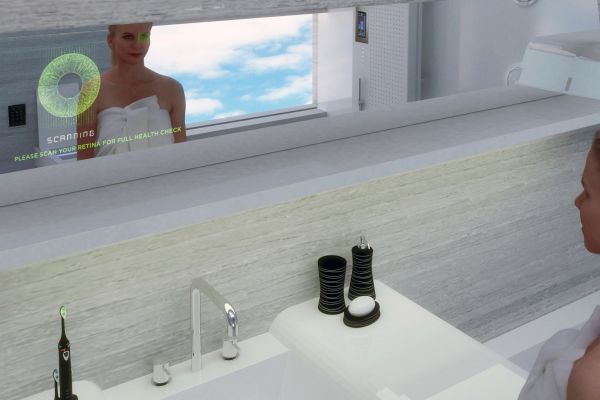 This can be the ultimate addition to a futuristic bathroom. The smart recognition systems can come with features like a retina scanner or a finger print scanner. Loaded onto a smart mirror, these scanners can note who enters the bathroom and activate an instant personalization scheme that will vary lighting, entertainment and even showering systems according to personal specifications. The retina scanner in particular, can also be used to carry out routine health checks.
A modernistic bathroom is one that has the latest in accessories and fittings. These incredible additions will ensure that your bathroom is the cynosure of all eyes at all times.