A TV Table tray it's not a tray in its entirety, it is not related to the TV in any way either. A TV tray is in fact, a handy table that is shaped like the letter C. It is a side table that can be used in and around the house without taking up too much space. Such is the design of the TV tray that it can be used literally everywhere and you will never even notice its presence while still enjoying its comfort in more ways than one. Intrigued? Well, check out 6 fabulous ways in which you can use these modern TV tray tables around your home.
Combined Coffee Tables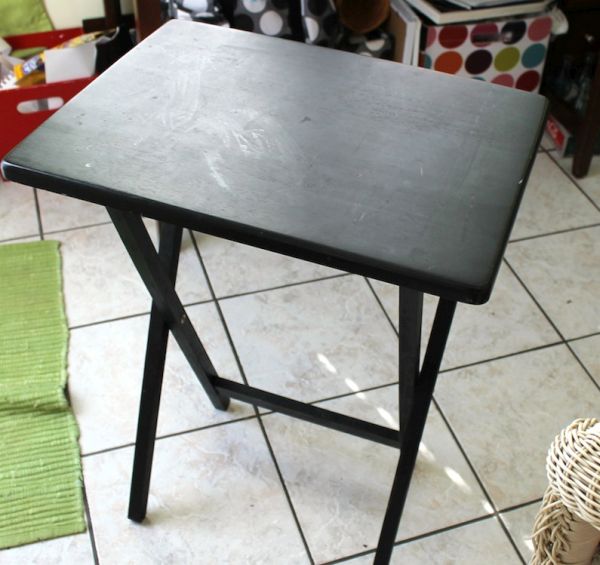 The trouble with having a standard coffee table in the hall is that it cannot be kept close to everyone. While some would be able to reach it easily, others would have to make their way up to the table from their seats. The TV tray table can prevent that though. You can place two separate tables near the ends of the sofa and then simply bring them together to create a standard coffee table.
Accessory Holders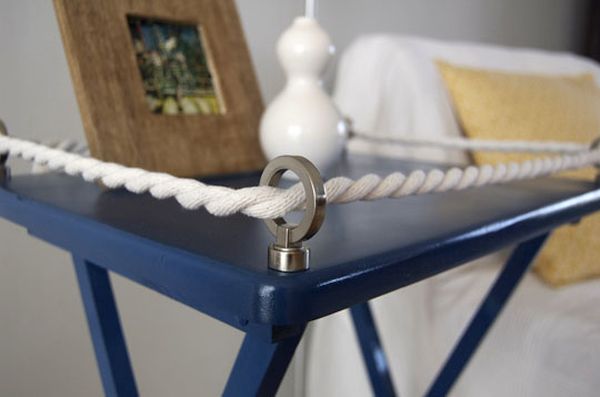 Nothing can be more frustrating than searching for the remote under the sofa or reaching out for it every time you want to change the channel. Holding it constantly would not cut a pretty picture as well. Here's where the TV tray table can come to your rescue. You can keep the tray table beside you and place the remote on it as you watch your favorite channels. However, you don't need to restrict the table to just remotes. You can keep your glasses, books, laptops and even popcorn on them for easy access.
Regular Side Tables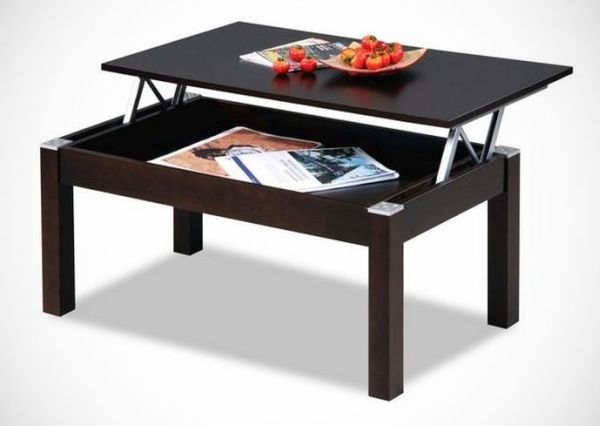 Fancy decorating an otherwise boring space with some flower vases? You would need some tables for that. But placing a standard table in a small corner can turn out to be recipe for disaster if you don't have enough space. So consider propping in a TV tray table in that place instead. It would fit right into place, creating the perfect base for your flower vases.
Kid' Study Tables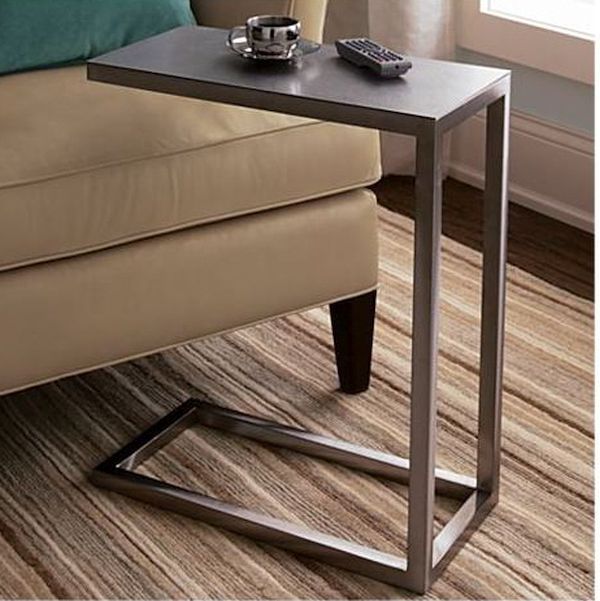 A TV tray table would make a great addition to your kid's room. Not only would it be the perfect place to keep their toys on, but it would also serve the purpose of a study table whenever needed. All they need to do is sit on the bed and pull the table close to them in order to create a study table for their school projects. Older kids can use these tables as mini dining tables for meals and snacks if they are too busy with work to dine with the family.
Home Theater Add Ons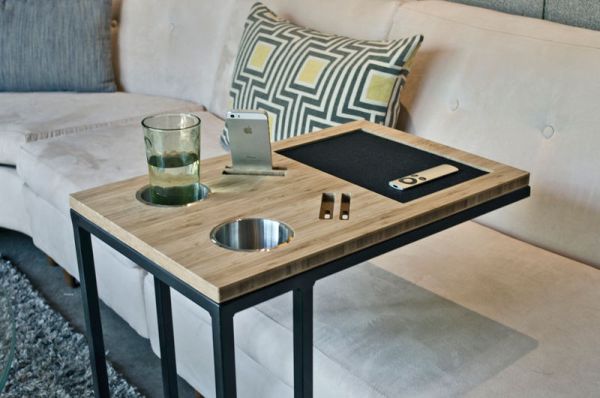 Got some friends over for a movie night? Then consider propping up a couple of these TV tray tables around the room. This way, all of your guests would have easy access to the drinks and popcorns without passing them around and creating a mess in the dark.
Complementing Home Décor Accents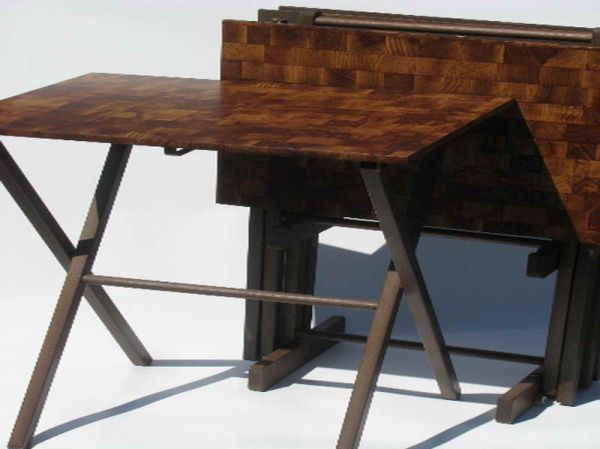 Why worry about having an odd-looking TV tray table sticking out in your living room which is otherwise filled with elegant furniture and décor items. There are several ways in which you can match the tray table to complement the other furniture in your living room (and every other room for that matter). Ideas like matching the coffee table and tray table with similar glass tops would make it easier for the tray table to blend in with the surroundings.
TV tray tables are becoming a common feature in many households today. Their small size coupled with their amazing effectiveness and ease of use would make them must-adds to every home décor.