Many parts of our home décor are discarded when they become old and worn with time. The frame of our windows is nothing different. No matter how much money you spend on making the windows look attractive, in a decade they will start looking shabby and tasteless.
However, you can reuse them by turning them into useful décor items. But you must be ready to be more creative and think out of the box. There are plenty of brilliant ways for reusing your windows. For your convenience some of them have been listed in the following.
Old window for hanging pictures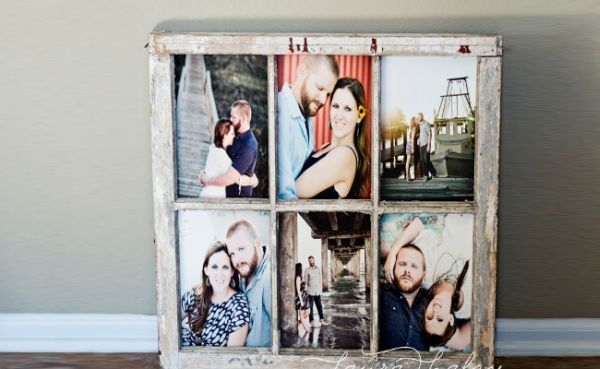 Think about using your old window as a blackboard divided into sectionals. Get some circular metal hooks and fix them on the border of the old window. Use a piece of rope for hanging it from a peg on the wall. Now hang clipboards with family photos from the hooks. This can also be used for showing off your kid's school art project, drawings or your own paintings. Give your and your kid's hobbies a wing with the old window turned picture board.
A hanging shelf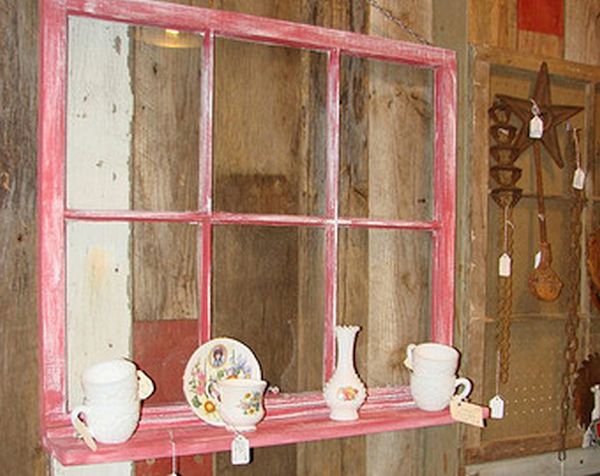 Another simple DIY way of reusing your old and worn window is to turn it into a wall shelf. Use a plank of wood and fix it at the bottom end of the window frame. At the lower edge of the shelf plank you can fix few pegs for keeping the keys. Place a bottle planter with a solo plant immersed in water along with candles, small picture frames or other objects of choice.
Make a coffee table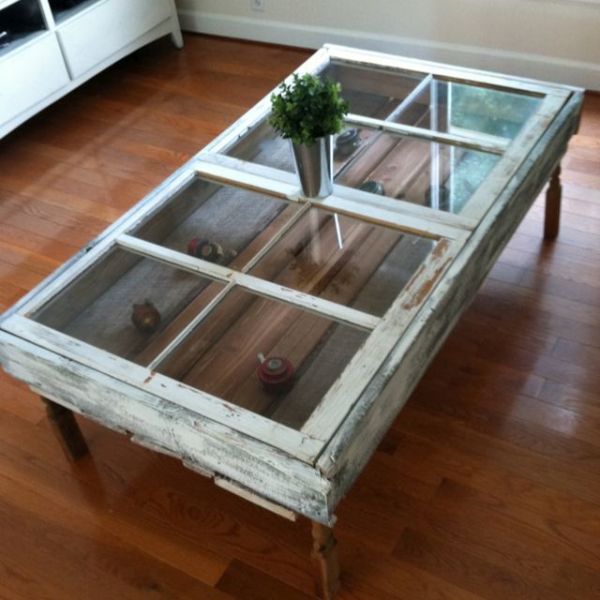 Heavy and ornate teak windows can be converted into a coffee table with just a few DIY steps. Do not repaint or change the original design of the windows. You can make the coffee tables by joining the different pieces of window. Depending on the style of the window it can go well with shabby chic to traditional themed décor.
Another way of making coffee table would be getting a simple and sizeable table and fixing the window frame on top of it. If there is glass attached with the window frame this style will work out even better.
Decorate the staircase wall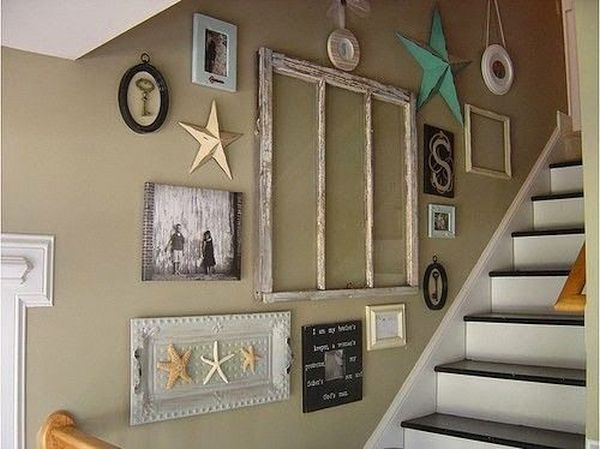 Fragile and worn window frames of varying sizes can be used to decorate the wall of the staircase. If you are good with paint and brush then draw some designs on the walls and attach the window frames on top in such a way that your painting looks framed. You can also simply attach the window frames of different sizes together in a cluster to create a unique look.
Decorate the outer wall of home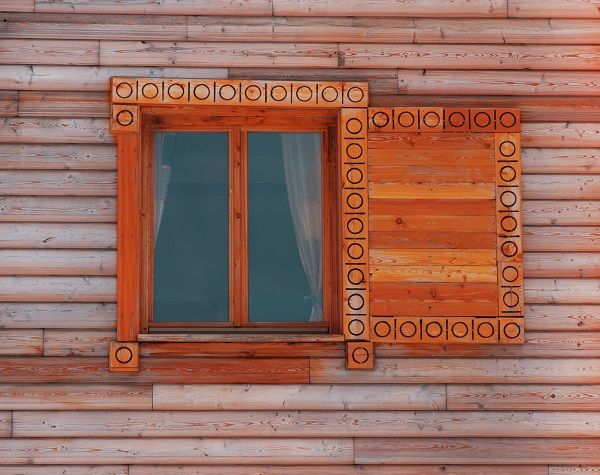 You can also use windows for decorating the plain outer wall of your house. Hang the window frames with iron chain from the wall. At the bottom end attach a box planter to hold seasonal blooms. Your home will look more lived in with these false windows.
New headboards for your bed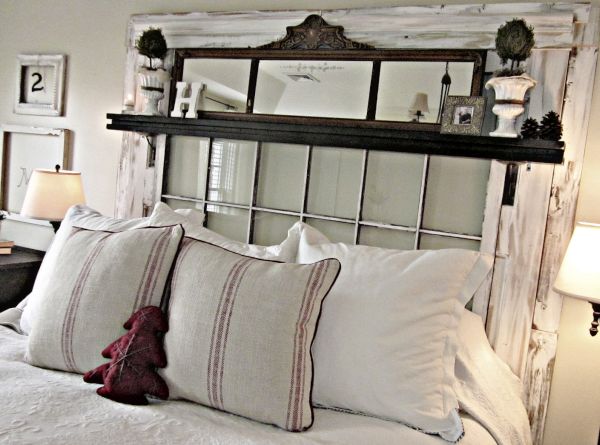 Use colorful glasses on an old window frame for transforming it into a beautiful headboard. You may also paint the wood to make it look gorgeous. Instead of glass you can also affix good quality wall paper sheets with the window frame.
DIY swing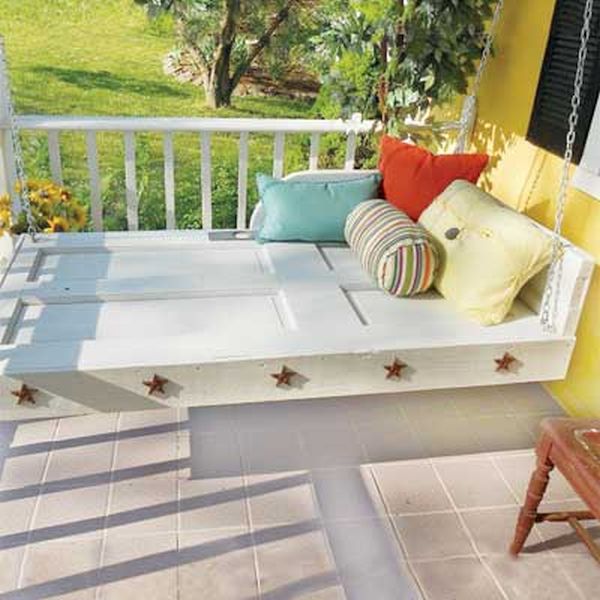 Have you always been fond of swings? Use the old window frames made of wood for making a unique swing to hang from the porch ceiling. Use sturdy ropes for hanging the swing. Use shutters and different pieces of windows for making a swing capable of bearing your weight.
There are plenty of ways of reusing and utilizing old windows for decorating your home. Try to think out of the box to create something useful and aesthetically appealing.