The Reves Chair designed by Spanish studio Muka Design Lab is somewhat between an armchair and a chair. Its unique design makes a person sitting on it surrounded and protected.
A chair that embraces you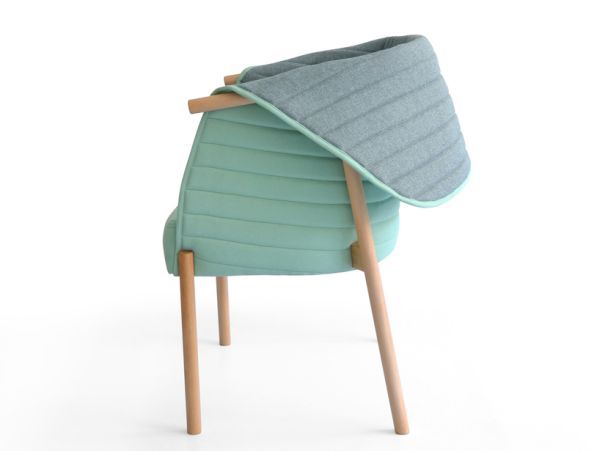 The unique design is made of an oil-treated beech structure and the upholstery is made of a two-tone quilted textile. When you sit on the chair, you experience extreme comfort and softness owing to the textile used. You can reposition the hood – pull it up and put it down as per your convenience.
When you want a protective feel, and you want the chair to embrace you, you can pull the hood up. It remains vertical without any support because of the stiffness the two-tone quilted textile gives it. You lean on it and it still remains vertical. When you do not desire a protective feel, rather you long for an open feel, you can pull the hood down.
A flexible and a clever design
Designers at Muka Design Lab while explaining the unique beauty of the Reves Chair revealed that there are wide assortments of chairs available on the market. Some are designed to make you sit in a firm posture in front of the interviewer; some are designed to make you feel relaxed such as the rocking chair, and more. However, designers at the studio dreamt of creating a chair that has two modes – the reading mode and the talking mode.
The Reading Mode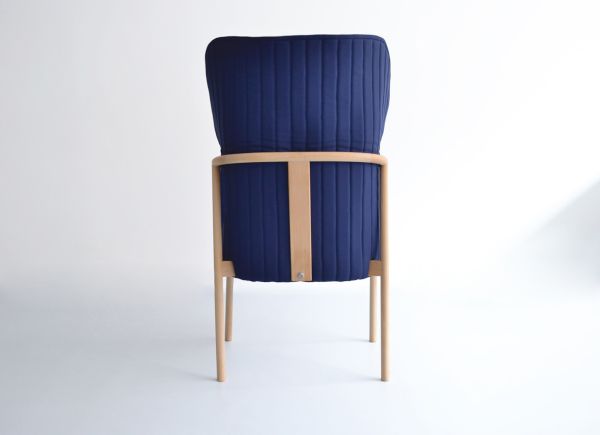 You are an avid reader, you usually are in search of a place where you get your own space, and you do not get distracted. Finding such a place is not that easy but the Reves Chair is designed to provide you with your personal space. It is all owing to the clever back design of the chair that acts like a collar. When you desire a protected environment, you can turn up the collar, and enjoy reading and your time sitting on this comfortable high-backed reading chair.
The Talking Mode
At times, you like being a part of the gossips in your home, and not just sit alone in a corner. In other words, sometimes you desire to switch on your talking mode. In those times, you can fold the hood down.
The Reves Chair is a special and unique design that is adept at providing its users a safe, protective environment. The clever hood design gives its users an opportunity to be lost in their own world, and then to come back and be a part of everybody's world.
Source : Behance.Net