Large, floor to ceiling shelves are so passé. The contemporary homes of today feature sleeker alternatives in the form of floating shelves that are trendy, modernistic and minimalistic. Offering contemporary storage options which are easy to install as well, these floating shelves can be used for a number of purposes, including displaying photos, collections, vases and candle arrangements, and even replacing nightstands in bedrooms. Here are 7 such floating shelf designs that will look great in any contemporary home, including yours.
Umbra Conceal Book Shelf Design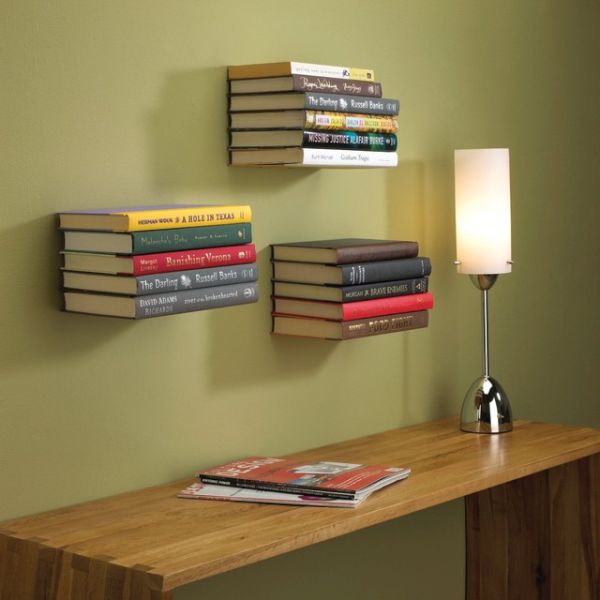 This ultra-cool floating shelf design features a shelf that doesn't even look like a shelf in the first place. Offering a neat, stacked book effect, the Umbra Conceal Book Shelf features a book that acts as the sturdy base of the shelf. Defying gravity, the shelf is available in two sizes for small and double stacks. You can use the shelf for displaying your favorite book collections in your library or study.
West Elm Wedge Shelf Design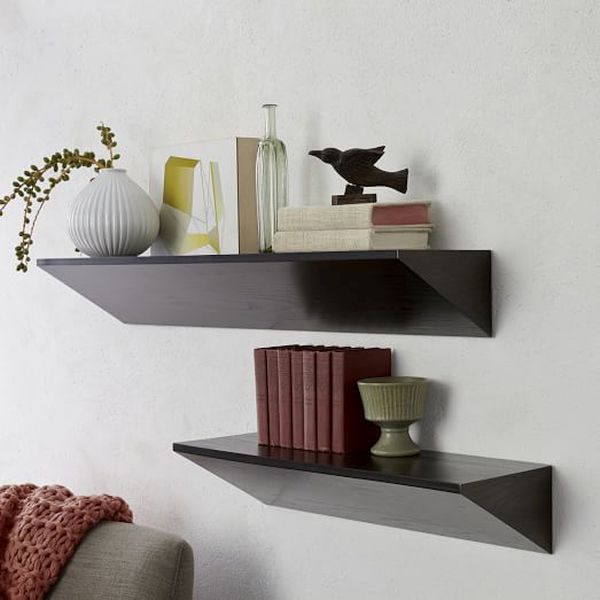 This floating shelf design offers a solution to those awkward frames that jut out from beneath floating shelves. Present in a clean white lacquer finish, the shelf comes with a bracket inner frame made of steel. The concealed look offers a neat look while making the shelf sturdy enough to withstand even heavy items.
CB2 Sterling Wall Mounted Shelf Design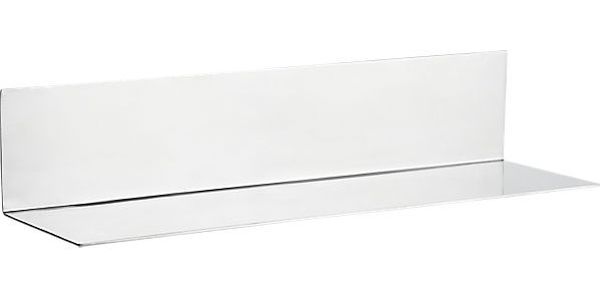 How about adding some Hollywood glamor to the walls in your home with this floating shelf design? It features a minimalistic but rather elegant floating design that comes with a reflective surface, giving an extra edge to your favorite collectibles.
Tronk Design Franklin Floating Shelf Design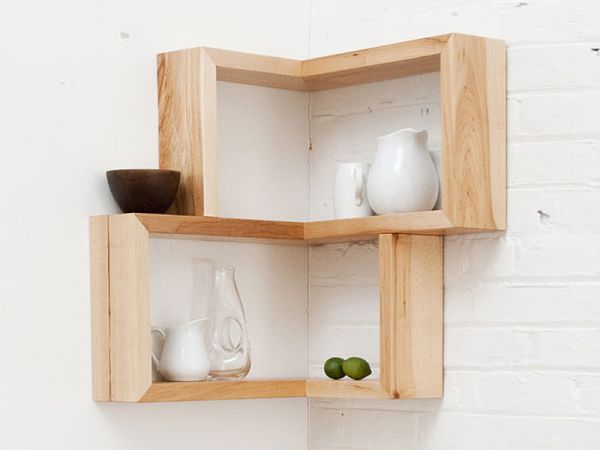 The corners in the rooms are often the most neglected places in a home. But with the Tronk Design Franklin floating shelf design, you can make the best use of these corners. The floating shelf design is perfectly made to fit into a corner. It also comes in three color stains of walnut, cherry and maple to match your home's décor.
Crate and Barrel Styles Glass Floating Shelf with Brushed Silver Brackets Design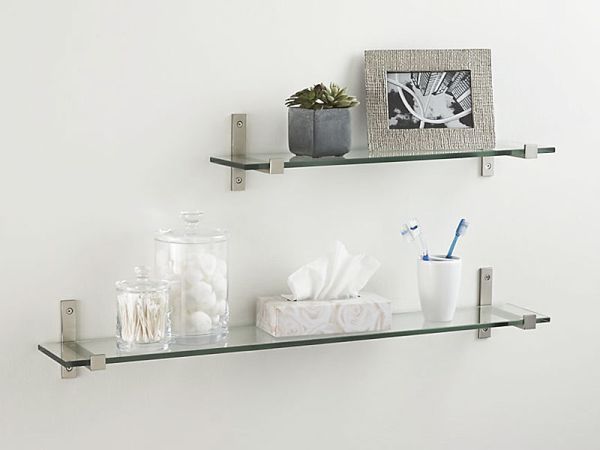 Maybe you don't prefer wood too much. In this case, glass can come to your rescue. Glass floating shelves are very trendy and look near invisible. This particular floating shelf design is made of tempered glass along with brushed nickel hardware that will make it stand out uniquely in any room in your home.
Kartell Shelfish Floating Shelf Design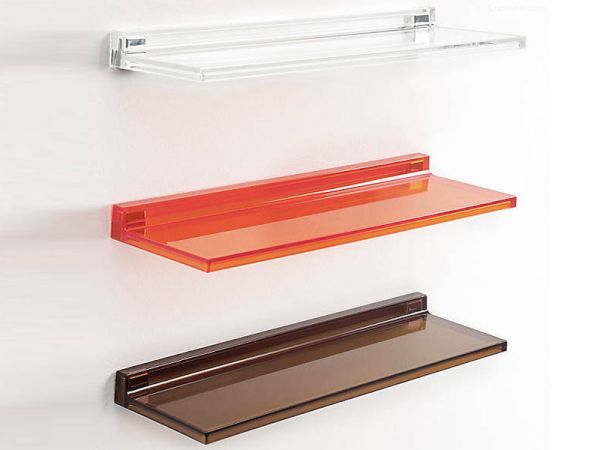 This is a rather unique way to add a splash of color to an otherwise bland wall. The Kartell Shelfish floating shelf is made of PPMA plastic which makes it extremely durable. The shelf also comes in several colors including crystal, smoke, tangerine, amber and sunset blue. The translucent appearance offers a light and airy look to the shelf while you can opt for a combination of different colored shelves to add some life to the wall.
Envision Aluminum Floating Wall Shelf Design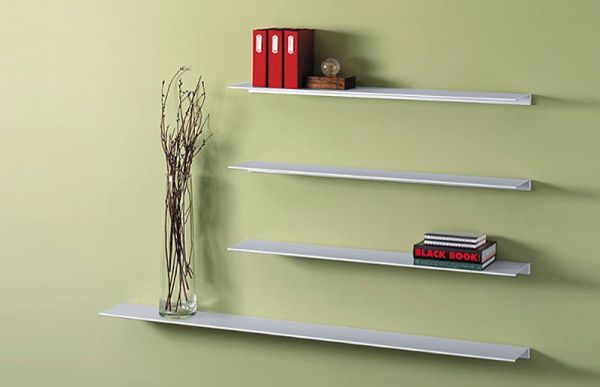 Maybe you don't like wood or glass. Maybe you prefer something that is lighter and sleeker. Your best option in this case is the Envision Aluminum floating wall shelf. It is made of aluminum, thus making it extremely light and easy to mount. However, that doesn't make the shelf compromise on the sturdiness in any way. You can choose from a range of sizes for these shelves to fit several spaces in your home.
Floating shelves are the latest trends to take notice of in contemporary homes. These shelves add more elegance to your home's décor without taking up too much space. They also come in a variety of materials, sizes, colors and designs to suit any type of home décor seamlessly.