An open kitchen is aesthetically appealing, surface-wise spacious and a go-to solution for single moms wanting to keep an eye on the kids! While opting for an open kitchen, a slight application of the mind is sure to result in some cool and wonderful designs.
1. Indoor-Outdoor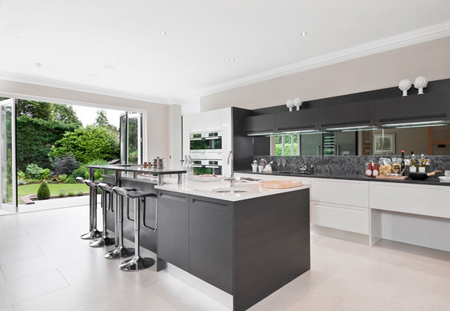 Thinking of an outdoor barbecue? Or do you want to change it at the last minute into an indoor party? This kind of kitchen opening to the garden is best suited for 'indecisive' moments and will ensure that either decision will result in a great time!
2. Courtyard connect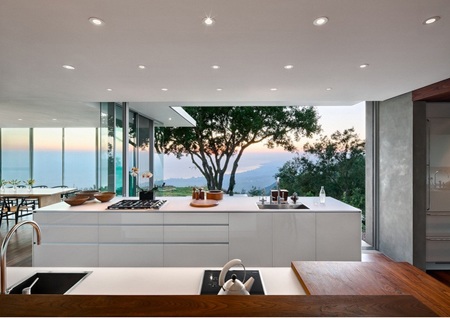 Getting the kitchen to open out into one's backyard or courtyard is an easy and wonderful way to open it up. This way, the kitchen seems to almost be infinitely large and also brings a whiff of fresh outdoors within. Ventilation and lighting are sure to easy to achieve.
3. Vertically open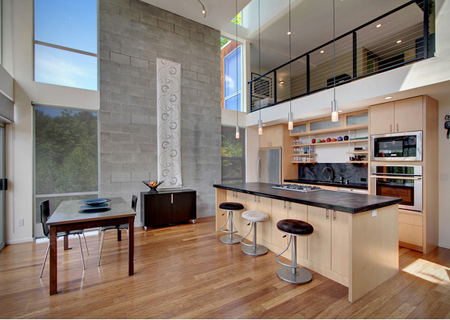 The openness of a kitchen need not be restricted in horizontal space alone. Opening up vertically, across floors, gives a sense of great space and freedom to the kitchen. The addition of open shelving and cabinetry adds to the feeling of space. This is ideal for air-conditioned homes.
4. Island kitchen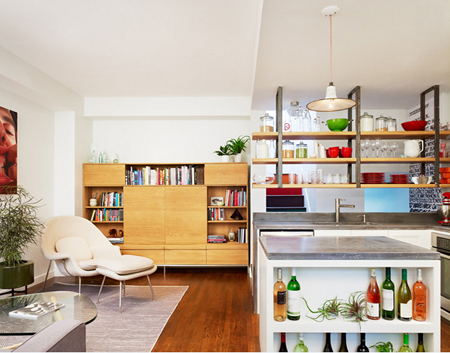 A customized kitchen island is created in the center of an open floor plan. In this way, the kitchen is almost a part of the living room and yet is distinct. Open shelving ensure that lighting is not dimmed while the creative use of space ensures that the kitchen is not crammed.
5. Lofted ambiance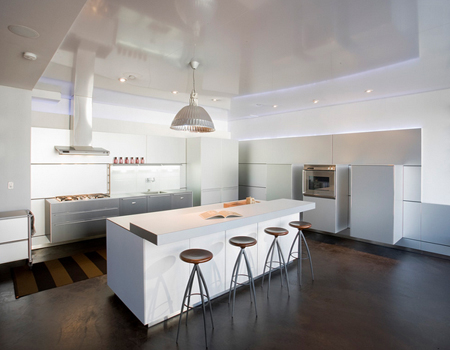 This kitchen makes extensive use of lofts so that there are minimal things on the outside. A blend of wood and metal lends it a contemporary feel while the light colors and lighting makes it look as if it is straight out of a dream.
6. Earthy interiors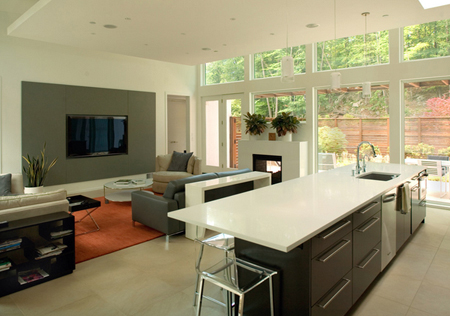 Increasing the coziness quotient of a kitchen too helps in making it blend with the house and give it an open feel. The use of complementary colors in the home and the kitchen cabinets is an excellent idea to blend them in nicely and yet maintain a distinct and unique charm.
7. Atmospheric continuity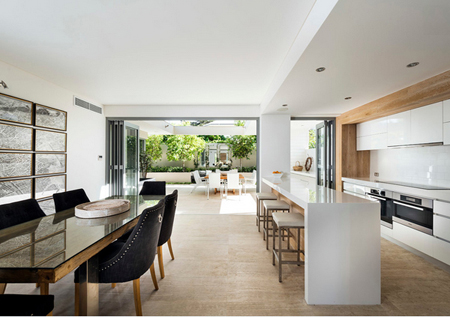 The use of special travertine tiles all through the house to lend continuity and a sense of belonging adds to the openness of the kitchen. Use of oak wood which is smoked and limed in combination with natural stone is a sure stunner in this open, bar-style kitchen.