A home is never complete without a bar and a couple of wine glasses to welcome guests. However, not many homes have the space or provision to include a bar. Furthermore, handling the wine glasses and bottles in a small space can be quite nerve wracking.
The best way in this case would be to find out other innovative ways to add these wine glasses to your home décor. Here are 7 such innovative ways in which you can make these glasses blend in naturally with the rest of your home décor.
Simple metal kitchen rack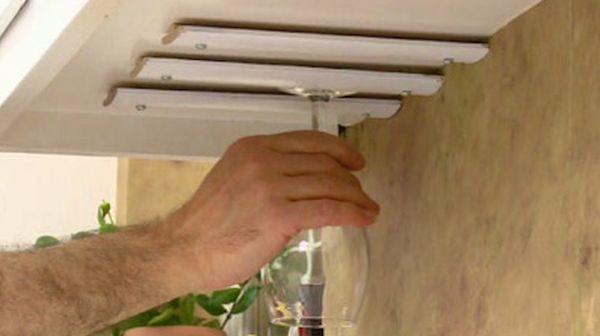 How about utilizing an unused kitchen rack to store the wine glasses and bottles? This idea would come in handy if you don't prefer a sophisticated design. There are also standard kitchen wine glass racks which you can find in the market. These would be specially designed to hold wine glasses and bottles effectively.
Ceiling mounted rack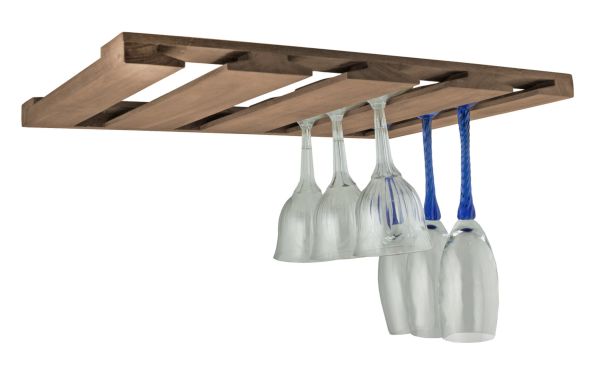 This could be an absolutely great option if you prefer to have the wine glasses and bottles in the kitchen but do not have space for the same. The ceiling mounted rack would hang from the ceiling above the kitchen island. The island can also double as a bar for parties. You can also install light fixtures around the rack to give off an intriguing look as the light falls on the glass and creates intricate patterns of colors.
Under cabinet racks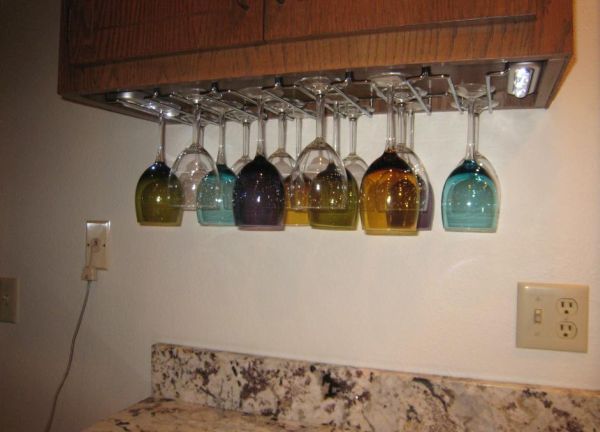 Let's say you have some space beneath the cabinet in the kitchen. Consider using it as a wine glass rack. Under cabinet wine glass racks have an added advantage in the fact that they offer a practical and space saving design. You can place the bottles inside the rack and place the glasses on top. This would make it easier to wash the glasses frequently.
Shelf racks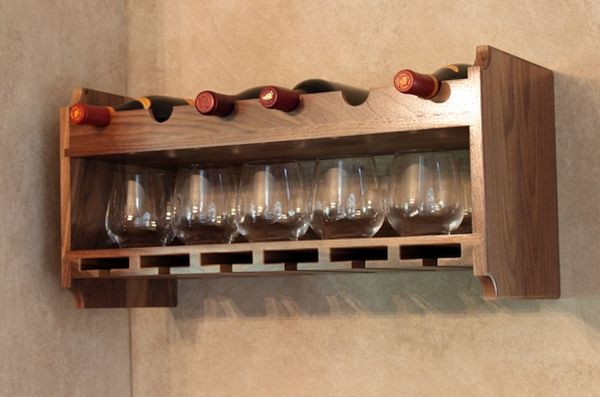 This one is a simple and yet highly functional design that would be suitable for any and every room in the house. The design features a basic wall mounted shelf and a wine glass rack cabinet underneath it. While the bottles can be placed on top of the shelf, the glasses can be placed inside the cabinet for safety. The shelf rack can be mounted anywhere you want in the house, even on the kitchen backsplash.
Wall mounted racks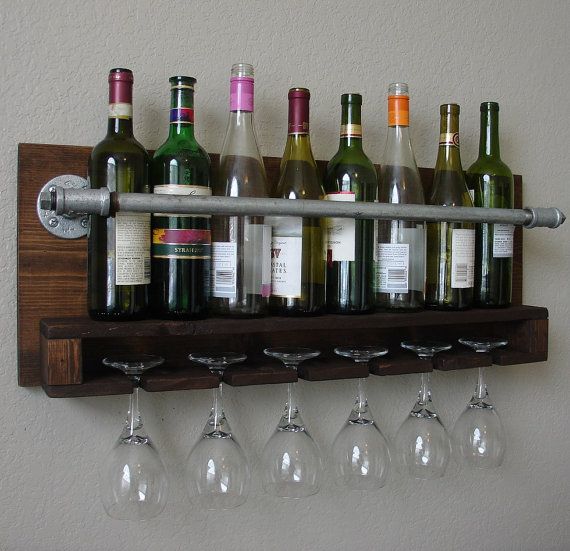 A wall mounted wine glass rack can come in different variants. The best thing about these racks is that you can adjust their size according to your preferences. They can also be made from a variety of materials like wooden pallets and reclaimed wood. They can have multiple compartments to store the wine bottles and wine glasses. They can also come with a top shelf made of glass to act as a display case for decorations and other memorabilia.
Hidden wine glass rack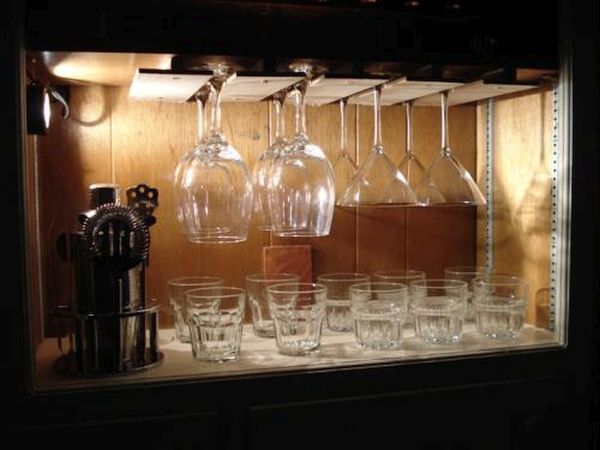 Perhaps you don't want to be a show off and brag about your wine glass collection to your guests. If this is the case, then you can opt for a hidden module. This design would incorporate a closed cabinet that can be placed in any part of a room, with the kitchen being the most preferred choice. A corner cabinet would be perfect in this case as it can be easily accessed without crowding the kitchen.
Innovative DIY glass wine rack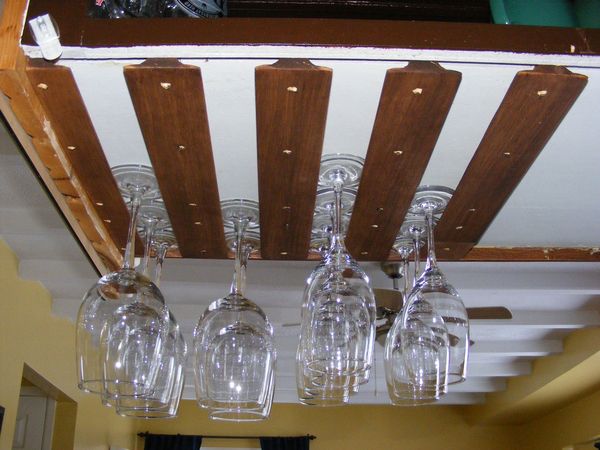 Let's leave behind all the other models and make our very own wine glass rack. You can repurpose old crates, boxes and racks to make a glass wine rack. You can even repurpose an old rowing boat like this user did. The boat has been transformed into a rack for wine glasses and bottles. It can be propped up anywhere in the house too and would easily become a focal point of attraction.
Thinking of installing a glass wine rack in your home? Then take a look at these models which would help you arrange your wine glasses and bottles in the best possible manner without taking up too much space in the process.