Fall is the perfect time to update paint, rake out flower beds, and decorate yards and porches with fall flowers, pumpkins, and gourds. It's also an excellent time to begin projects that will not take long to complete, provide protection for your home, and save money down the road. So pull out the paintbrushes and dust off your rakes to get ready for completion of a new home upgrade. Here are seven simple fall projects that you can finish in a weekend.
1. Update and Install New Lighting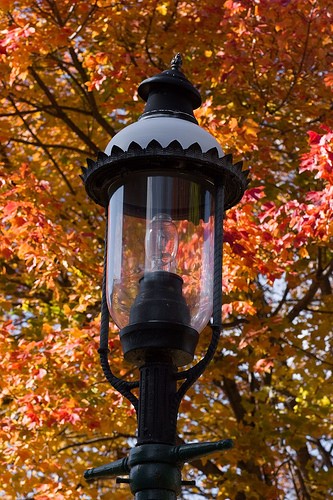 Image via Flickr by mstradling
In fall, with an earlier sunset and later sunrise houses need more lighting. You can warm the interior of your home with some of the new decorative bulbs and soft white lighting. Outdoors, simple updates like adding automatic sensors to outdoor lights provide security and illuminate keyholes for quicker entry when dark. For an example of good soft lighting, check out the updates at sunrise apartments.
2. Fresh Paint on Entry Ways Creates Curb Appeal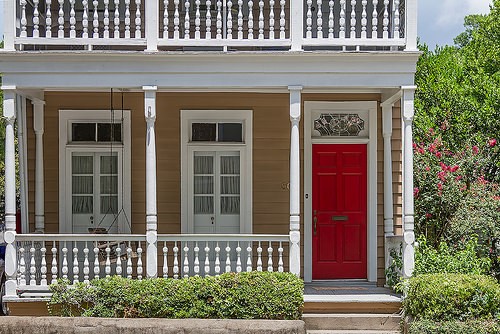 Image via Flickr by Ken Dodds
Nothing creates a new home vibe quicker than paint, and early fall is the perfect time for outdoor painting projects. The more comfortable temperatures allow paint to go on smoother and dry more evenly. Simple painting updates to existing porches, doors, and trim can dramatically change the look of your home. Experiment with fun colors and top it off with a new doormat that compliments the new shades that accent your home.
3. New Walkways Compliment Landscape
When autumn arrives, the rain often follows. As foliage fades and falls, yards get slick and muddy. Why not install a new walkway to help navigate the wet conditions. Pavers are a popular choice for creating a unique and functional walkway. With so many colors and shapes to choose from, it's easy to pick something that compliments the tones of your house and landscaping.
4. Updating Interior Paint Makes Homes More Welcoming
Fall is an excellent time to update the interior colors of your home. Warm tones of paint help set off the chill of the outdoor temperatures. Sea-foam greens and warm grays are some of the more popular color choices this year. Offsetting them with white trim and furniture makes a room picture perfect.
5. Winterizing Your Home Keeps You Warm and Saves Money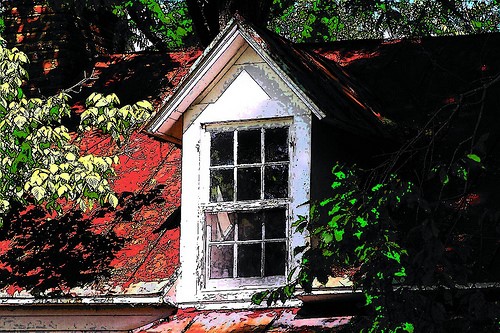 Image via Flickr by Lewis Cressel
To keep winter chills at bay and the inside of your home warm and cozy, weather strip, caulk, and seal any areas that are drafty. Not only do drafts take away from the warmth inside your home, they can also cost you hundreds of dollars in heating costs. This is an easy project that is finished in a weekend and necessary maintenance for all homes.
New Blinds and Drapes Keep Cold Out and Give New Feel to a Room
Updating window treatments with insulated drapes and blinds not only updates the look to a room but can also help save on winter fuel costs. There are many fun styles and colors to choose from. From the new cordless blinds to the room darkening drapes, the look and feel of a room is altered in minutes. The great thing about such a simple update is that you can change colors throughout the year to keep things fresh.
Update Fireplace Looks With New Accessories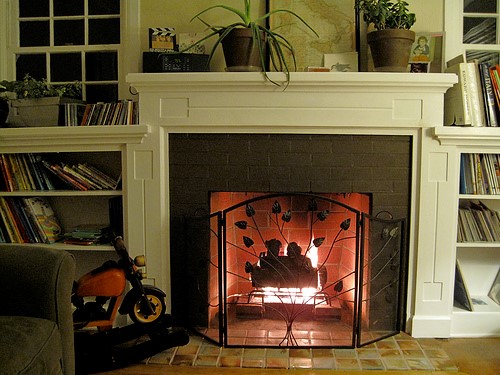 Image via Flickr by Pat Castaldo
Fireplaces and fall go together like Halloween and pumpkins. By giving your mantel a simple facelift with new stain, paint, or trim, you can create an entirely new vibe for a fireplace. Simple things like cleaning and painting existing brick or updating fireplace screens and accessories make an old fireplace feel new. Throw a fireproof rug in front and you create an inviting space for relaxing.
These are just some ideas for new upgrades for your home. There are many more. Simple things like seasonal decorating and changing out towels and linens to fall colors can transform any home into a cozy retreat.
Whether you decide to take on one project or all of them, you will help you be ready to meet winter head-on while enjoying your cozy new upgrades from fall.
Author Bio:
Missy Yost is a self improvement and lifestyle blogger as well as a freelance writer. She lives in a small Midwest town with her husband and two dogs. Her guest posts can be found in many popular blogs and her blog can be found at http://blogmissy.com.
Submitted by Community Writer.