Gone are the days when outdoor seating mainly consisted of slated teak and wrought iron furniture. The more modernistic outdoor furniture sets of today feature a range of styles and designs, and also come in several weatherproof materials to stand the test of time as well as bear the weather elements. Given here are some of these chairs which will no doubt make fantastic additions to your outdoor patio or backyard dining space.
1966 Dining Chair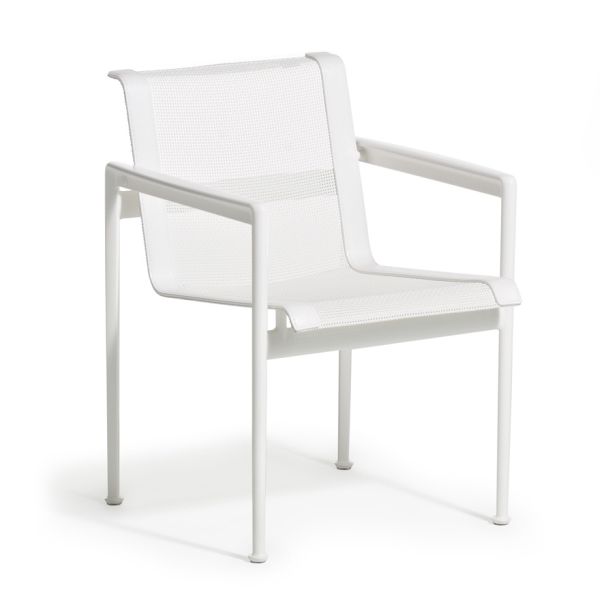 This outdoor chair design by Richard Schultz couples a pale teak frame and a woven seat cording to offer a one of kind outdoor dining chair. Sublime, sleek, handsome and elegant to look at, the chair is also made of weatherproof material and can be easily used outdoors as well as indoors. The low profile of the chair also entails its use in small patio spaces without any hassles.
Madeleine Bistro Armchair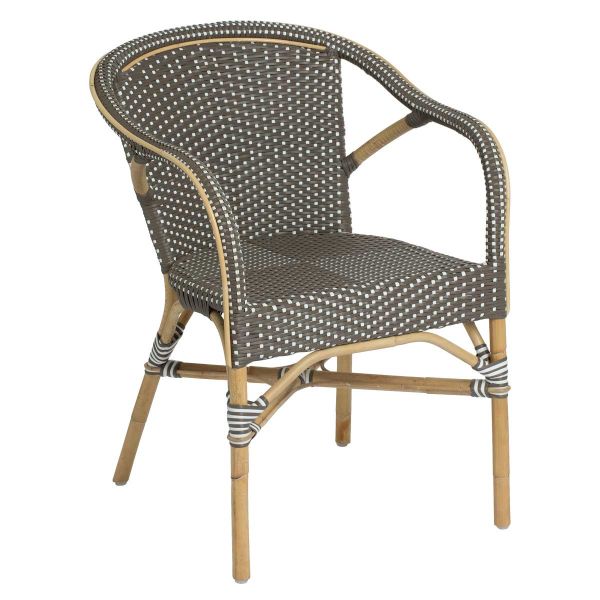 This outdoor chair design by Sika Design is definitely drool worthy, thanks to its sublime, casual and yet ultra-stylish look. Following a distinct French style (Parisian bistro to be exact), the chair features a light and yet sturdy rattan frame that is sure to age beautiful. The joints wrapped at the legs complete the look of sophistication in a chair that can easily grab eyeballs in your patio.
Mini Papilio Outdoor Chair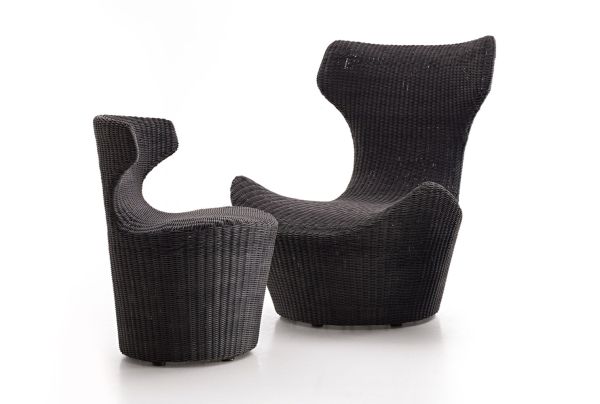 Looking just like a silhouette, the Mini Papilio Outdoor Chair owes its stunning design to B&B Italia. It obtains a perfect balance between a solid form and curvaceous lines, thus appearing masculine as well as feminine at the same time. It is also made of weatherproof material that is light and airy, but sturdy and durable enough to withstand the weather elements.
Sundial Side Chair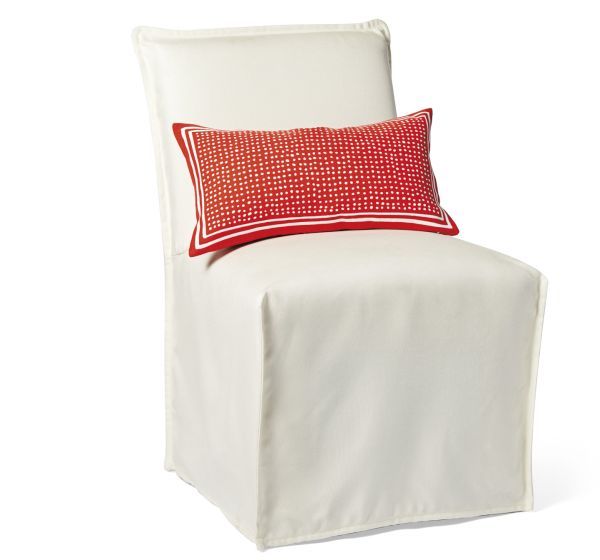 This fantastic looking outdoor chair has been designed by Serena and Lily. It looks like the perfect cross between an outdoor chair and a beach lounger, offering a fresh, playful and sophisticated addition to your outdoor dining space. It comes with a washable slipcover that is so well constructed that it will be hard to notice any overlapping stripes at all. The slight angle of the chair also makes it ultra-comfortable and ergonomic.
McClure Wicker Dining Chair Set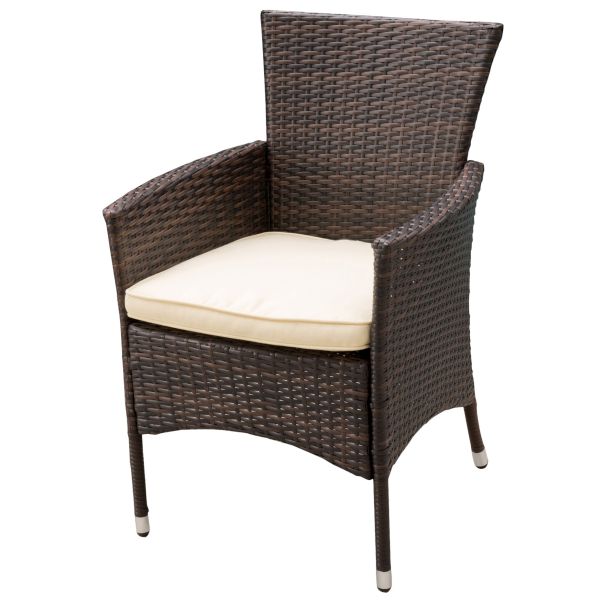 The McClure Wicket Dining Chair set will make a unique addition to your outdoor patio for sure. Made of metal, resin wicker and a waterproof fabric, the chair offers a chic trendy look without hindering with the functionality in any way. The weatherproof material ensures that the chair remains the same for years to come.
Home Styles Cast Aluminum Rocking Swivel Dining Arm Chair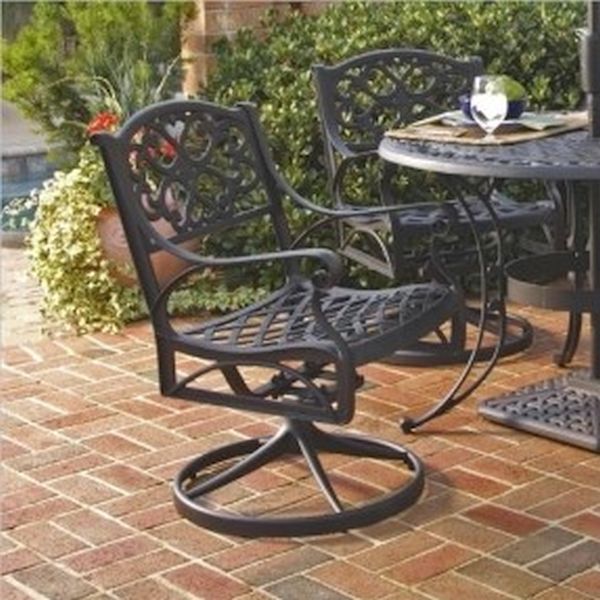 This outdoor dining chair features a striking traditional design that will be hard to miss in any patio. The chair is made of aluminum and stainless steel, and is powder coated, thus offering a durable and long lasting body. It also comes in a range of finishes to allow you to choose the best one for your needs. The ergonomics are great wherein you can rock or swivel it with ease. The chair is also weather, rust, mildew and UV resistant, thus being the best choice for long ter outdoor furniture.
Louis Ghost Chair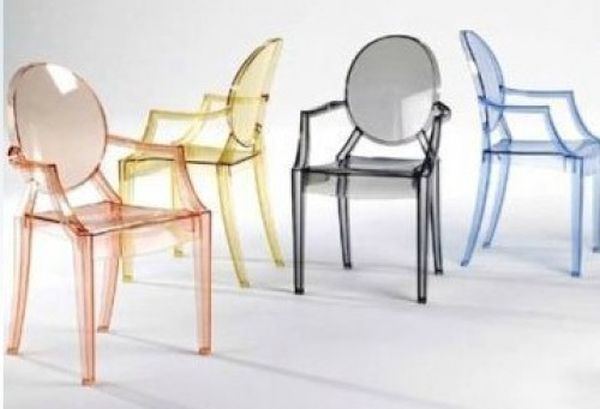 Innovative, stylish, enchanting, ethereal, comfortable … the list goes on and on and on. The Louis Ghost Chair represents the perfect blend of modern and classic baroque style design, and offers an incredibly sturdy and durable body which is in stark contrast to its rather delicate frame. It is made of batched dyed polycarbonate and is weather, scratch and shock resistant
Thinking of setting up an outdoor dining area in your patio or backyard? Then consider wowing everyone with some really cool looking outdoor dining chairs that will be the cynosure of all eyes at any family gathering, party or event.