Some of us prefer to have a dining space that is more casual and doubles as more than a space for meals. And then there are some of us who prefer to have a dedicated dining space that is to be used only for meals.
Rather than the casual vibe, we prefer to have a more traditional vibe to the dining space. If you live in a home that has an otherwise modernistic décor and are on the lookout for ways to integrate a traditional dining space into it, here are some pointers to help you out.
Maintain a linear diversity with traditional lines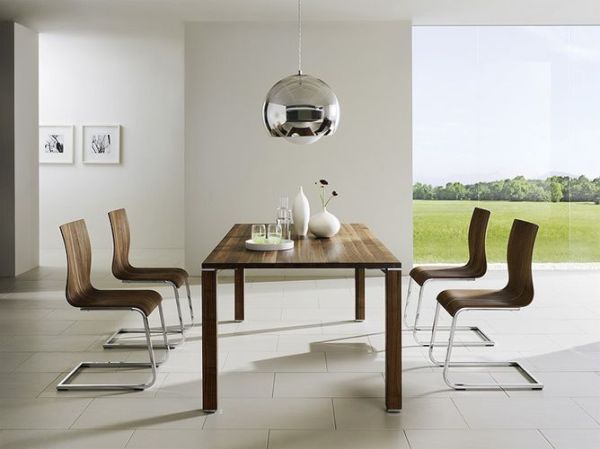 If you have a casual dining environment, make it more formal by adopting a linear transformation of the space using traditional touches. Simple additions like a stone-clad wall, a wood beam ceiling and antique style chairs and tables will offer a traditional vibe to the dining space immediately.
Stay clear of too many colors and opt for neutrals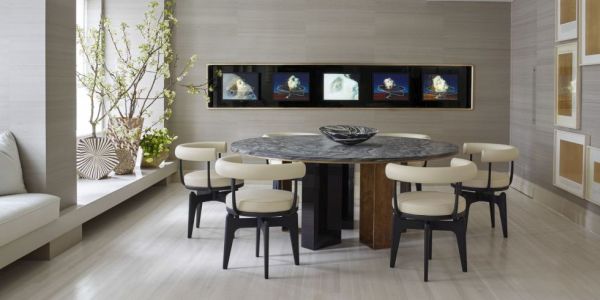 Traditional dining rooms are known to have neutral color schemes with not too many contrasting colors. Simply painting the room in a neutral shade (shades like white, gray or brown) can help bring in that traditional touch. However, too much of a monochromatic look may also be overbearing. So ensure to add miniscule amounts of color at random intervals, like a bunch of flowers on a vase on the dining table or some portraits hung on the walls.
Consider switching to Wallpaper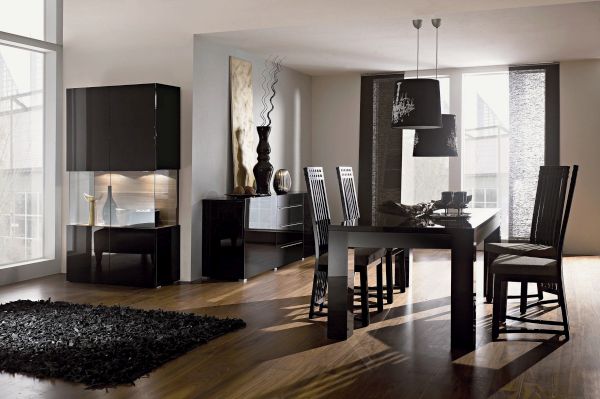 If painting the room sounds too costly, consider opting for wallpaper instead. Here again, you need to steer clear off bold, vibrant prints and opt for more subtle ones in light shades. This will help tone down the casual look of the room and substitute it with a more formal vibe.
Set up a chandelier overhead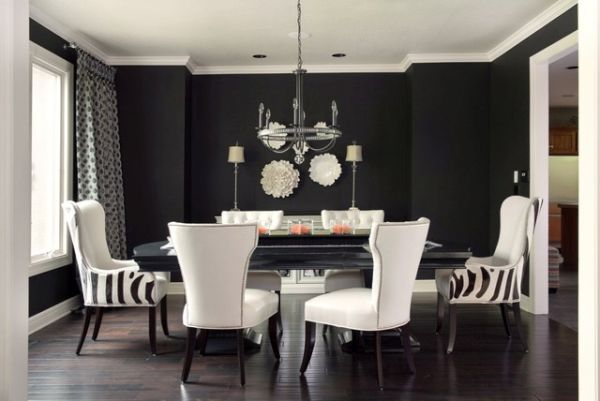 Traditional dining spaces are never complete without chandeliers or other ornate forms of lighting. Skip the scones and modernistic lighting methods and opt for something antique that will scream traditional. Even a small but ornate chandelier hung above the dining table will help you achieve the look.
Choose symmetric accessories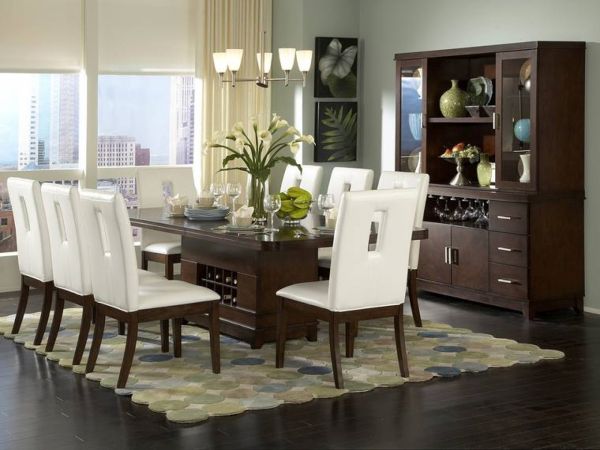 With traditional dining rooms the focus is on symmetry rather than the laidback, haphazard arrangements that come with casual dining spaces. When it comes to decorating the dining room, ensure to maintain a proper symmetry in terms of height and placement. For instance, two floor- to -ceiling cabinets standing side by side will look better than a tall and short one placed together randomly.
Give the formal touch with royal furnishings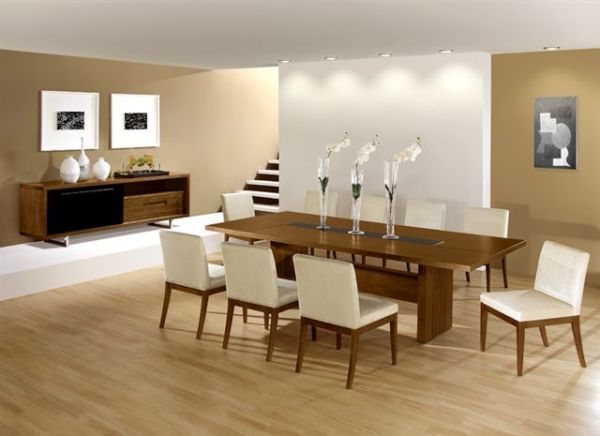 While casual dining spaces tend to focus more on light, airy and breezy furnishings, a traditional dining space will need to focus more on furnishings that exude a royal touch. For instance, floor to ceiling windows can be fitted with heavy drapery to give a royal vibe.
Ornate window treatments and gold accents can highlight the room's elegance without looking too loud. And the dining space can be decorated with antique candelabras to create sculptural centerpieces that complement the traditional vibe you are striving to achieve.
Highlight the accent pieces subtly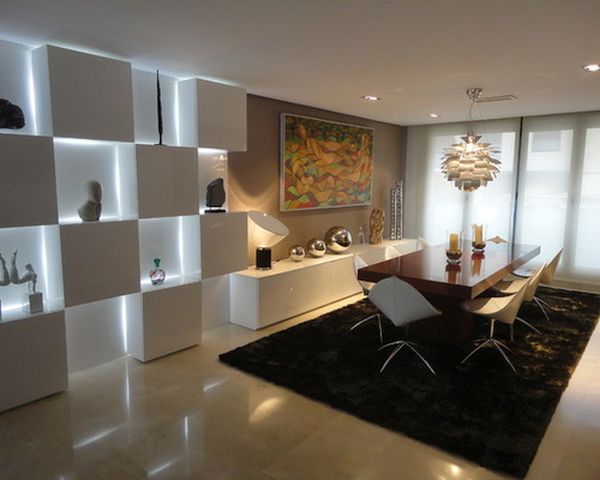 If you are on a strict budget and can't seem to find way to squeeze in the elegant furnishings mentioned above, consider another suitable alternative which will be cheaper but still give the dining room a traditional vibe. A simple coat of paint on old furniture will make the latter look new as well as uniform in appearance. This unified appearance is a mainstay in many traditional dining rooms and can be easily achieved without costing you a bomb.
Thinking of transforming your otherwise casual dining space into a more formal, traditional one? Then take help from a few pointers and tips that will help you achieve a traditional vibe for your dining space with minimum hassles.