Open shelves have become popular due to the convenience they offer to users. Also, open shelves are now available in wide variety of styles and price ranges. Generally, we don't give much thought to the décor of open shelves. We keep cramming things into them until they start looking disastrous.
Disorganized open shelves create several problems. You cannot find necessary things when needed and the stacks of knick-knacks may start toppling. Following a few basic décor rules can help you cut through the clutter and organize the open shelves properly. This article will guide you in enhancing the appearance of open shelves.
Color coordination works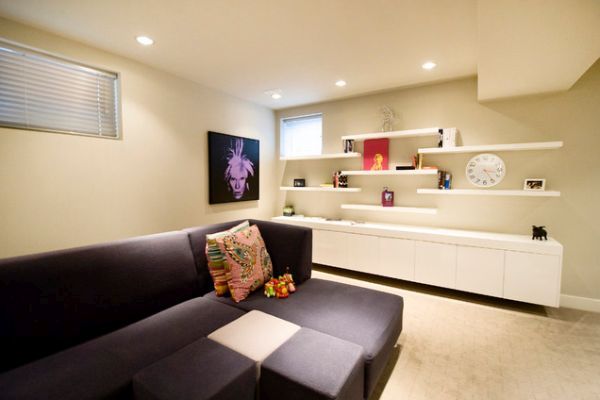 An easy way of making your open shelves look more organized is to keep objects that belong to same color family inside it. The neutral palette works well for this purpose. You can use objects with a bold and vibrant color to break the monotony cleverly.
Mix and match different objects like boxes, wicker baskets, books, candles and other knickknacks. This will create a visual delight and make the open shelf look more interesting. If you have an open book shelf color only some of the parts. Leave the rest of it neutral. Emphasize the colored portions with lights.
Showcase Exciting Items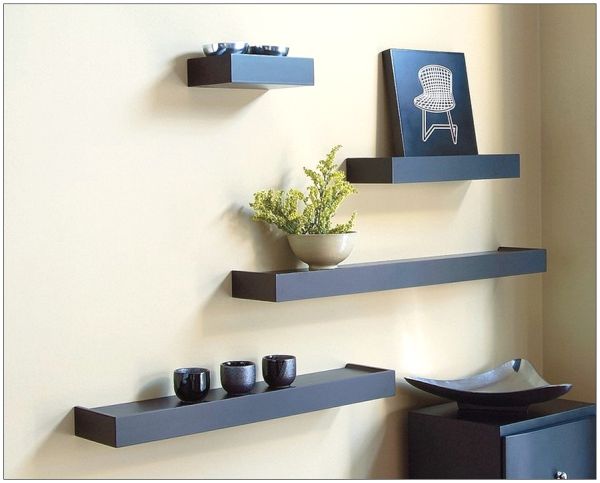 Open shelves are great choice for showcasing different objects. If you have got an open shelf in your kitchen, showcase stylish dinner plates by leaning them on their side. Conches, pretty boxes, plants in a jar, sea shells and smaller art objects can be kept in front of the things you place in the shelves. Keeping same color and sizes of objects in the same compartment will help to create a cohesive and coordinated look.
Keep It Simple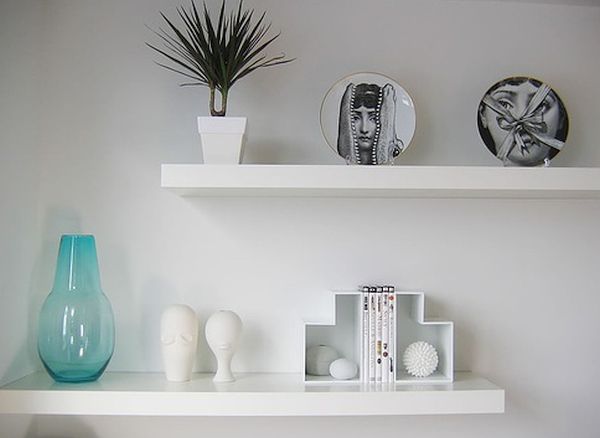 One main objective of decorating open shelves is keeping it simple. The less clutter you create the better. Make sure that the open shelf goes well with the rest of the décor in terms of color, shape and size. In addition, try to select items to keep that go well with your personality. If the open shelf carries books that reflect your reading habit, knowledge and interest then guests will get a clue about how to start a conversation. You can also display mementos from your travels. Each object should have sufficient space inside the open shelf so that they are distinctively identifiable.
Group the Right Things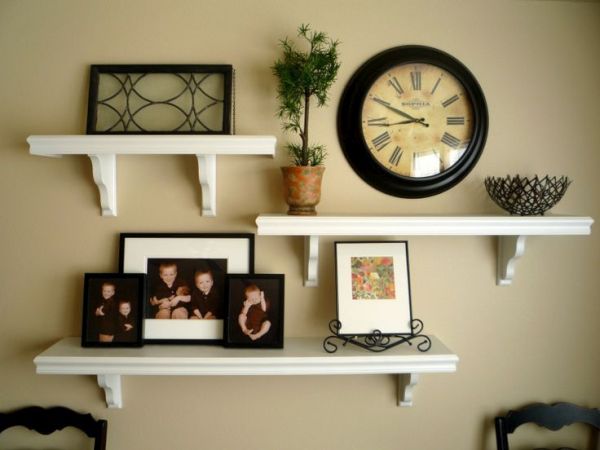 While styling open shelves group things according to their color, texture, theme, shape and material. If you keep white pottery in a dark wood shelf it will create a stunning contrast. Similarly, you can keep pastel tone objects in a brightly painted open shelf.
Geometric shapes like square boxes, wicker boxes, globes and bowls look excellent in the racks of an open shelf. Plus, repeat similar type of things a few times throughout the display so that the open shelf looks more symmetrical. Include mirrors among the showcased items to create more density. Mirrors help in reflecting light and enhancing the appeal of open shelves.
Vary the Heights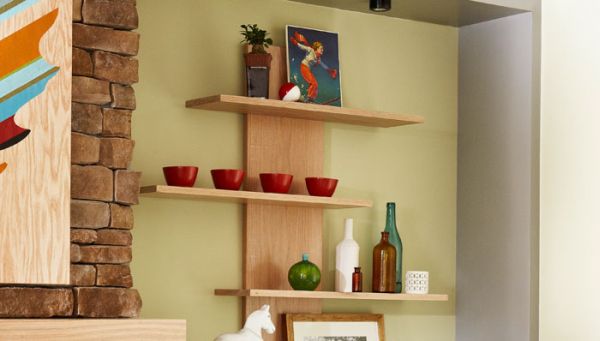 The items you keep in the open shelf should have varying heights. May it be bowls, jars, plates or other knickknacks, make sure that they are of varying heights to create visual variety. Also, keep one or two tall objects in each of the racks. Of course, following this simple rule of varying the heights of objects will change the appearance of your open shelf.
Styling open shelves is not a difficult task. There are many ways in which you can decorate the open shelves. Contrasting colors of shelf racks and stored items will make the open shelves more aesthetically appealing. Using different shapes of open shelves you can even enhance the beauty of your walls.