Bright and summer-specific color combinations can really
give your patio or deck a surefire lift. To completely change the look of your outdoor
living space, you can use furniture and outdoor decor in two or three new
colors to give it a summery feel.
1. Black and lemon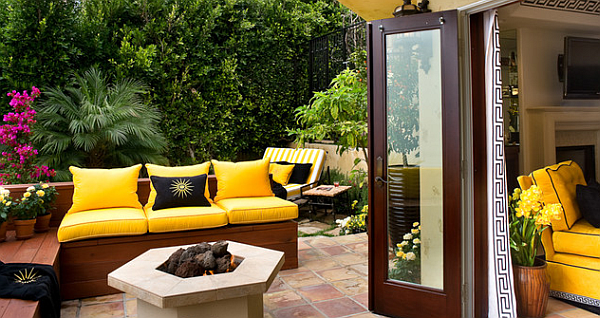 For a space that is looking to be brightened up yet needs to
be elegant, the combination of black and lemon or any other yellow can be quite
potent.
2. Tangerine and
eggplant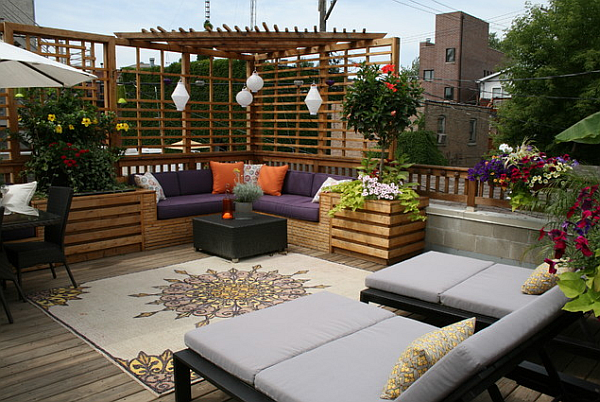 For a luxurious bordering on regal look in your outdoor
space, you can always mix and match items in orange and purple. Instead of
trying to find furniture in these colors, it is usually better to work with
accent pieces as they are easier to manipulate and rearrange.
3. Soothing blue and green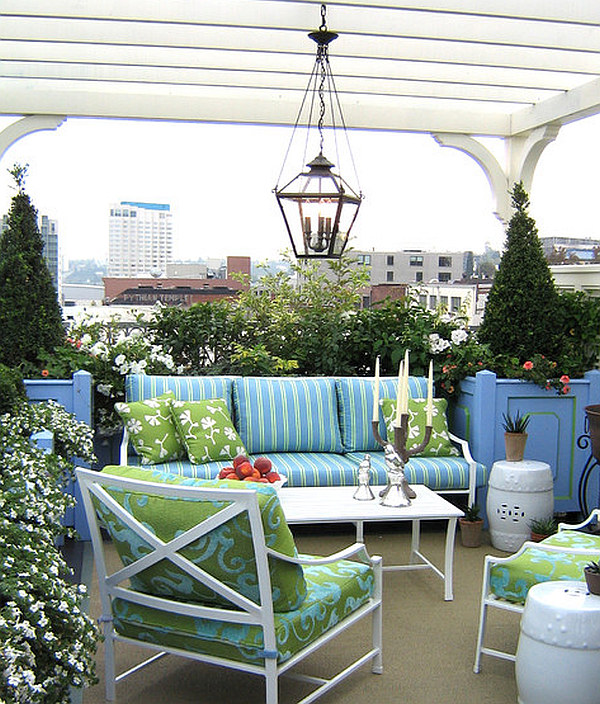 For regions that get a tad too hot during the summers, the
green and blue combo could produce an energizing and cooling cool. Use light
cool tones of blue to reference the sky or darker ones like azure for a sea
reference. You can go as bright or as dark with your greens as looks right to
you.
4. A rainbow scheme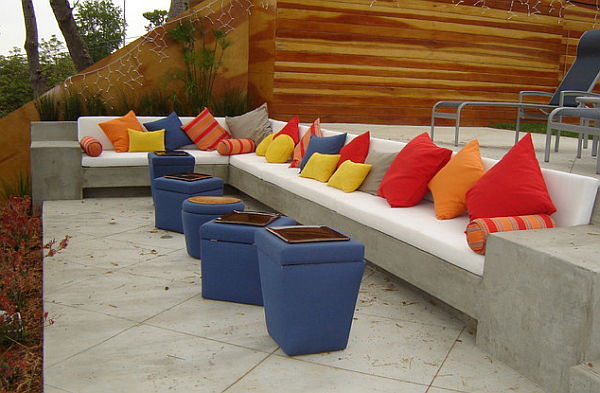 If you aren't afraid of color, try mixing oranges, reds, yellows
and deep blue colors to create a rainbow like custom color combo for your
outdoor room.
5. Citrus colors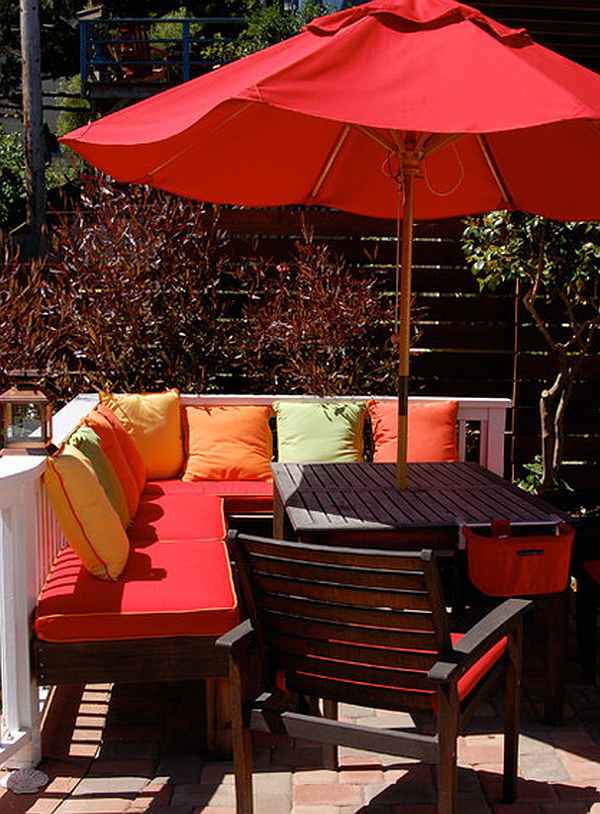 Citrus fruits are a staple summer taste. You can evoke a powerful
gustatory effect through tangy colors derived from citrus fruits like lemon
yellows, oranges, lime greens and even grapefruit colors.
6. Fire and ice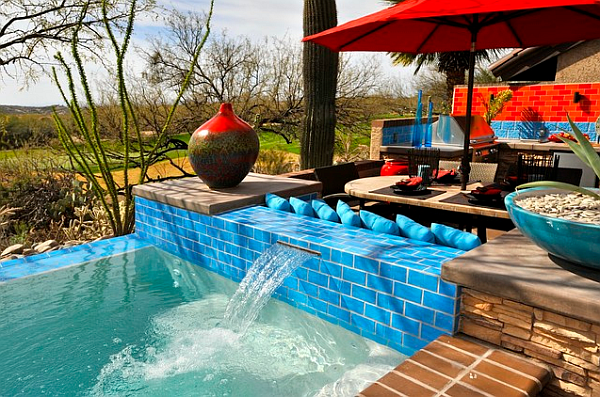 For a powerful tropical feel, you can use cool blues in
combination with hot reds.
7. Rusty orange and
blue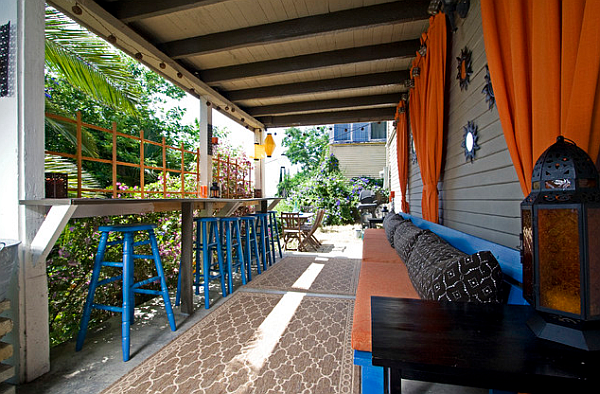 The rusty orange and bold blue evokes the image of a laid-back
vacation in an exotic resort.