The simple addition of a swing can change the overall decor of your home from a serious one into a fun and frolic-filled one. The creativity of modern designers is sure to inspire one to convert his/her home into a playground for all ages.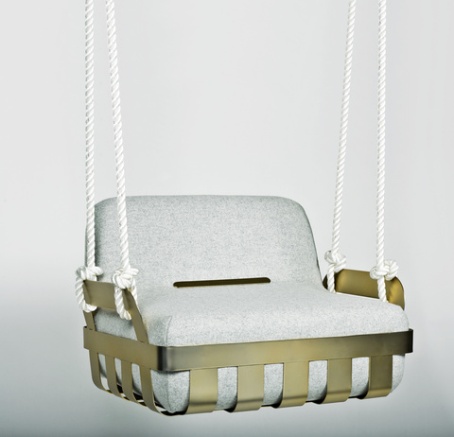 1. Porch swing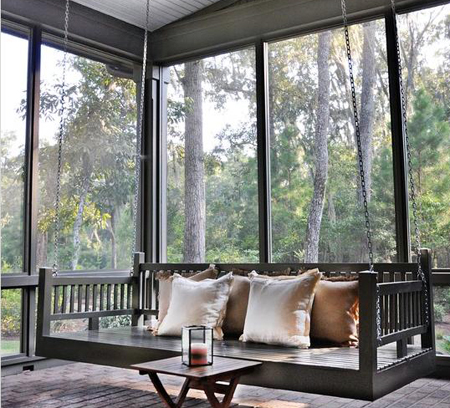 Made from cedar and southern pine, this large and spacious swing has been completed in stained and vintage paint. Perfect for a relaxed evening, it can also double up as a bed for those who like a gentle 'push' into the dreamworld.
2. Necklace swing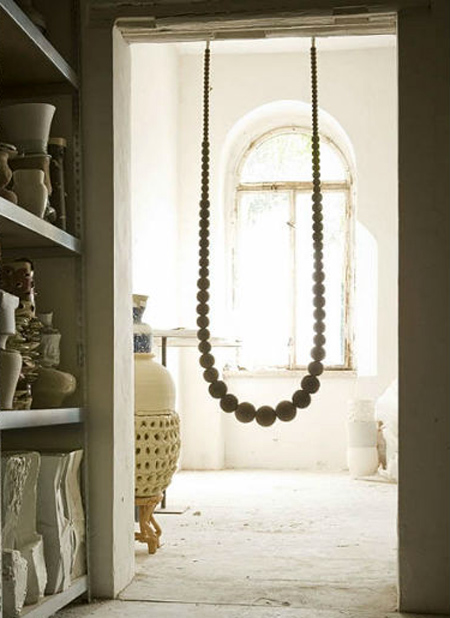 It looks like a giant pearl necklace no doubt, but it is fun and therapeutic in its applications! The rolling beads gently massage your muscles as you swing. The height of this 10-feet long swing can also be adjusted.
3. 'U'pholstered swing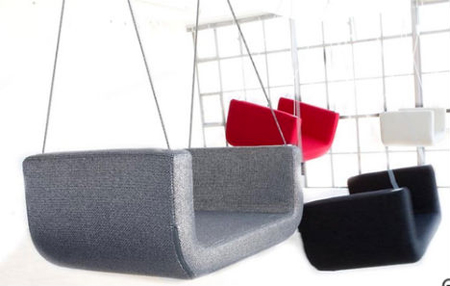 Hanging from the ceiling, this swing has 'U' as its most important design aspect! It arrives in a wide array of colors and also with interchangeable fabric covers. Pillows and cushions can be placed on this swing which is ideal for the living room.
4. Swinging table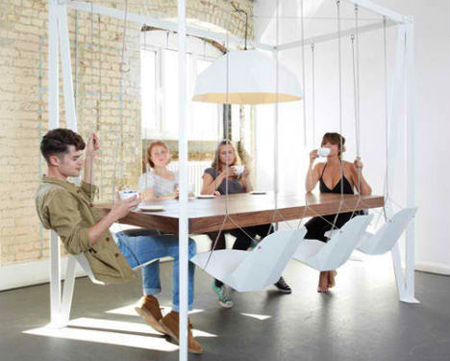 Christopher Duffy has come up with this charming idea where a modern and sleek table forms the centerpiece. There are eight 'swing' seats which are suspended from a simple frame. Ideal for discussions and meetings, the swing table comes with an overhead light also.
5. Swinging Manu nest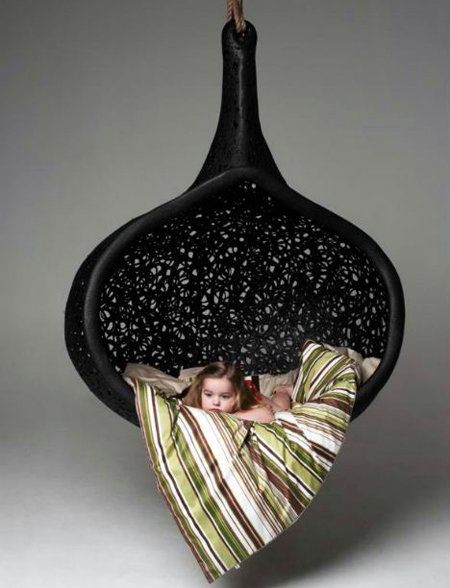 This might look like a traditional swing idea. However, apart from its unique black color, the Manu nest has an unusual construction material – volcanic basalt. This makes it ultralight (only about 15 kgs) and ideal for indoor as well as outdoor use.
6. Sofa swing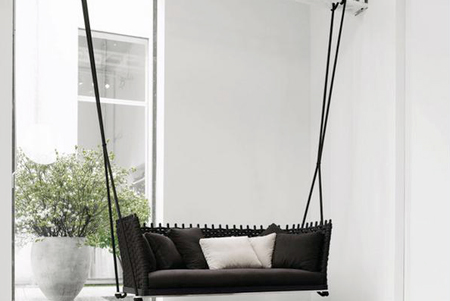 Providing living room seating at its best, the sofa swing can easily accommodate several pillows along with a 7-inch mattress. It looks cozy and feels cozier to sit in. The swing is suspended from the ceiling via nylon cords.
7. Bentwood Book-swing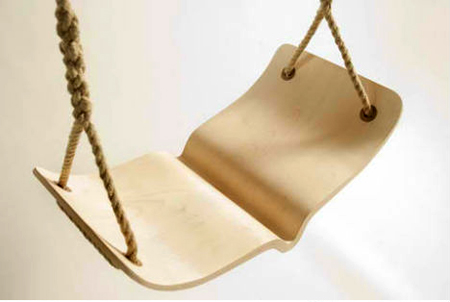 This swing only 'looks' uncomfortable but it has been built in a perfectly ergonomic style. Born out of inspiration of designer Christine Fesmire, the book-swing has been influenced by Scandinavian design-style. It is best suited for playful adults and children!