Holiday makeover is the perfect way to offer some changes to your home and get it to prepare for the festivity with your loved ones. Although makeover doesn't mean that you have to turn your home upside down and replace all the things with new. You just have to use some tips and trick that too in a budget-friendly way to give your home an attractive and holiday makeover. Let us see some of the smart tricks for your home to make it smarter and striking.
1.     Smart lights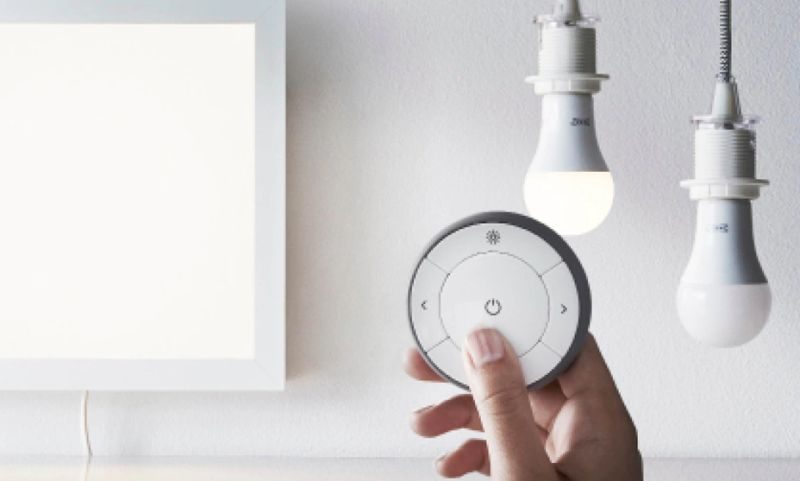 For making a nice festive makeover to your smart home, the first and the foremost thing is the smart and suitable lightings. Smart lightings can make a home worth looking at. For this, you can go for lights which are controlled to produce any color, temperature, and brightness as you wish to see. One of the smart ways to install lightings is to keep them behind the TV, LED or under the sofa for giving some diverse effect to your home. If you want, you can also replace your regular bulbs and lightings with smart lightings easily available at the stores.
Some led strip around the Christmas tree to make your tree glow in lots of colors. You can also select this new lighting like spotlights and light strips from the world of Philips for decorating your house as well as the garden. It gives a nice look to your garden and changes the overall appearance of the house. After all, your smart home needs some smart lighting.
2.     Smart color scheme
Now the color scheme of the house is as important as the lighting of the house. Once your house gets festive colors in its wall, you win half of the battle in getting the smart makeover for the festive season. So why not give a monochromatic look to your house this festive season. A floral patterned or décor in bright colored themed in the walls can make your home ready for the festive season. You can mix and match as many colors in the walls like white and gold, green and brown, hot pink, lime, white and red.
Red and rose color or popping pick are the colors of this season and it goes perfectly with the Christmas and New Year vibes. And for the parties, it is perfect. The color scheme doesn't only have to do with only wall colors; you can arrange décor and the things according to the choice of your colors. After all, everything in the house can give the feel of the holiday makeover.
3.     Bed Sheets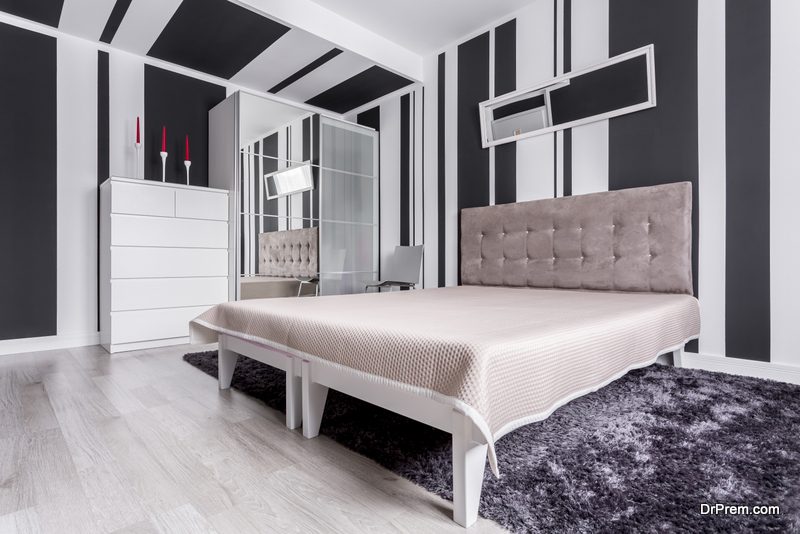 Make your bedroom and bed more comfortable by adding some swapping bed sheets in your home. Swapping bed sheets is ideal for this winter season. It's a great way to make your bedroom and the guest room cozy and warmer. For this, exchange out your old bed sheets made with linen and satin and go for flannel to provide a warm effect to the bedroom. It will keep your family and guest warm and pleasant all night long. For this, use holiday colors and patterns to give a nice look to your room. The festive season is all about using bright colors, patterns, and texture. So don't be afraid to use lots of colors, patterns, and hues in decorating the room of your house.
4.     Smart dishware
Moving to the kitchen, adding new dishware is another way to make your home prepare for the festive vibes. We all know that festivals and celebration are all about family and friends. And there will be so many relatives, friends and close ones coming to your house for the celebration. So why not make your dishware interesting which can become one of the highlights of your home. New dishware is a way to give your dining area a holiday makeover with bold, patterned graphic tablecloths and décor. Keeping the minimalist design in mind, you can use themed dishware or simply buy some nice dishware which gives the holiday colors in it. Bright colors like red, blue, and yellow, gold are some of the colors to incorporate into this category. Holiday dishware to any table's cape is a beautiful addition to any festive celebration.
5.     Seasonal Flowers arrangements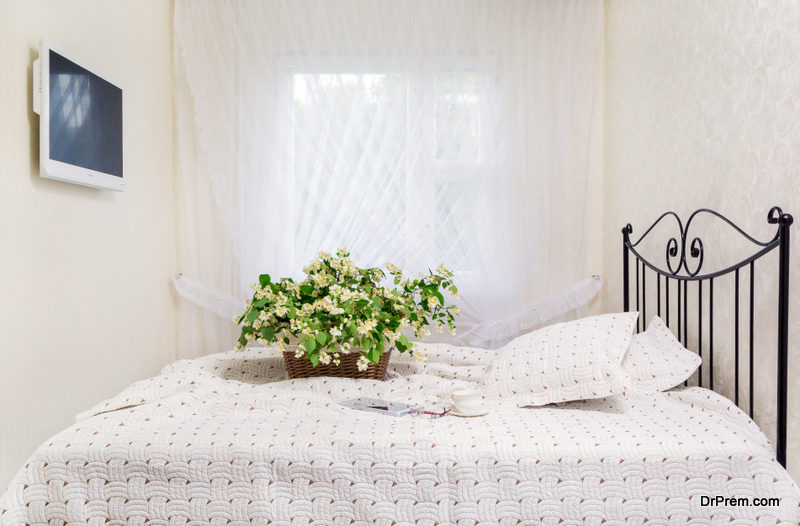 Now, this has to be at your home for the holiday makeover. Flowers and floral display in the home can instantly make any dull or boring space cheerful and your home décor is incomplete without it. For the holiday season and gathering, the floral arrangement has to be with seasonal flowers and ferns. Try to decorate with all the fresh and seasonal flowers instead of artificial one to make it a budget-friendly décor. You can get the seasonal flowers easily and it is worth displaying at your living room for the party. Bright red pop of colors and rich green hues makes for a nice décor at your home. Get some nice big bunch of flowers in a big vessel or you can go for the single floral in a stylish vase which gives a nice classy feel. Incorporating edible flowers or vegetations is the new addition in this category. Rose petals, chrysanthemum, calendula or lavender are the great ways to fit in flowers to your home.
6.     Wall Décor
Wall décor with arts and crafts is always a great way to incorporate at your home. Though it's not practical to change all the wall décor of your house, you can just make sure to use some few strategies to make the same décor beautiful with some Budget-friendly tips. Some nice paintings and wall framed art pieces never get old and they always make your house look nice, beautiful and attractive. Add some nice wall-mounted sculpture for some fresh texture and also get some attractive frames for the paintings with some nice decorative lights or light strip to make it more fascinating.
7.     Scents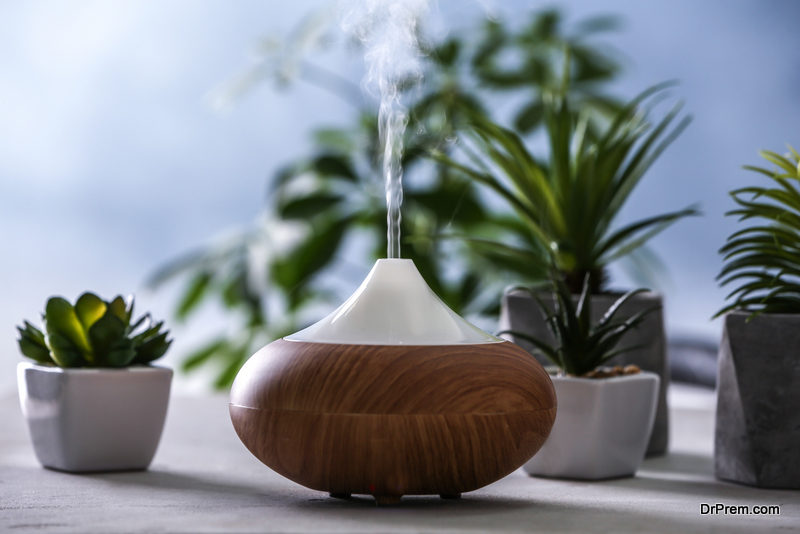 A smart home needs a nice fragrance for the perfect holiday makeover. Nothing is more welcoming than a nice aroma all around the house. For a smart home, scented oil diffuser, walls plug-in the aroma, wax melting trays or classic holiday scents like cinnamon, apple or spiced cranberry are the perfect options. Give each and every corner of your room a nice aroma to make your get together more interesting.
8.     Outdoor Décor
And last but not the least; your outdoor décor has the same importance as the indoor one. It is the first things your guest will notice as they hop into your home to visit. So make it good and interesting. For this you can make your entry warm with some string lights, a nice classic fresh floral wreath and air blown inflatables give lots of holiday décor and personality in a way. It can make any ones day as they pass throw it.