Color blocking in home decoration is the talk of the town nowadays. The old fashion of the '80s and '90s are back and that with a bang. Color blocking can make a huge difference in the overlook of your home. It makes your space different from other homes. So if you are in a mood to try something different this season or break some rules, color blocking is the perfect way to enhance your home. Keep in mind some rules and tips to follow if you are opting for color blocking or it can spoil the look. Have a look at some of the fantastic color blocking tips for home decoration to get the desired result.
1.     Color blocking- blue theme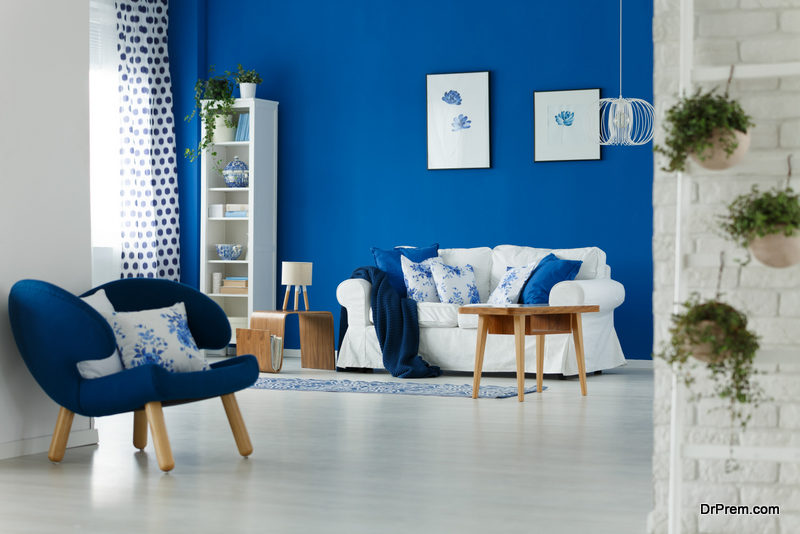 Blue is one of the favorite colors to paint your wall with. One of the easy colors to paint your home and most people prefer this color for their homes. Coming to the color blocking ideas, blue has varieties of shades and it is perfect to give color block look to your home. From deep blue to calming sea blue, to royal blue to light sky blue. Pair dark blue colors with a lighter and warm shade for your home; you can match the tone with the warm furniture legs or center table to get the perfect flow of the room too.
Here color blocking doesn't mean that you are only restricted to wall paint and ceiling. Don't be afraid to mix and match other parts of the décor like different furniture and décor items. Give your walls and sofa the same color as the curtains. Accessories with a large mirror and wall hangings to keep the space feel more open and larger. Keeping the blue as the base, you can also pick a blue vase with a colorful flower to compliment the look and a nice rug to balance the color tone perfectly.
2.     Color Blocking With Rich Marsala Red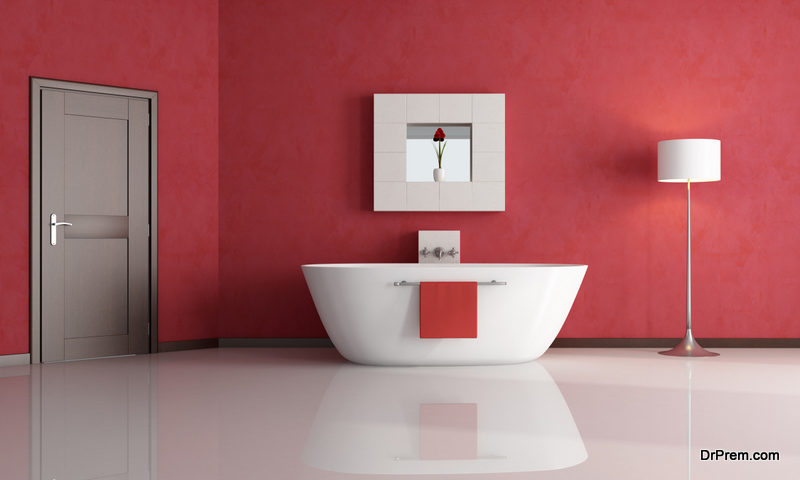 Red is the new attractions of the homes. The Marsala red is the topmost unique color combinations for your house. It comes in the shade which is not too bright and it gives you the natural rich brown color look. This tone of red has won many hearts and it has also won the color of the year. Not only this, people prefer this color to decorate their home at first.  Use different shades of red in different walls and sofa. Lighter shades of red in the cushion and pillows to decorate your sofa with. Here the center table is used deep marshaled red to give a soothing and balanced effect. Also, the curtains in rich brown tone and a rug in neutral red go well with this color block style and your rooms just look amazing with this rich tint of red.
3.     Color blocking with Purple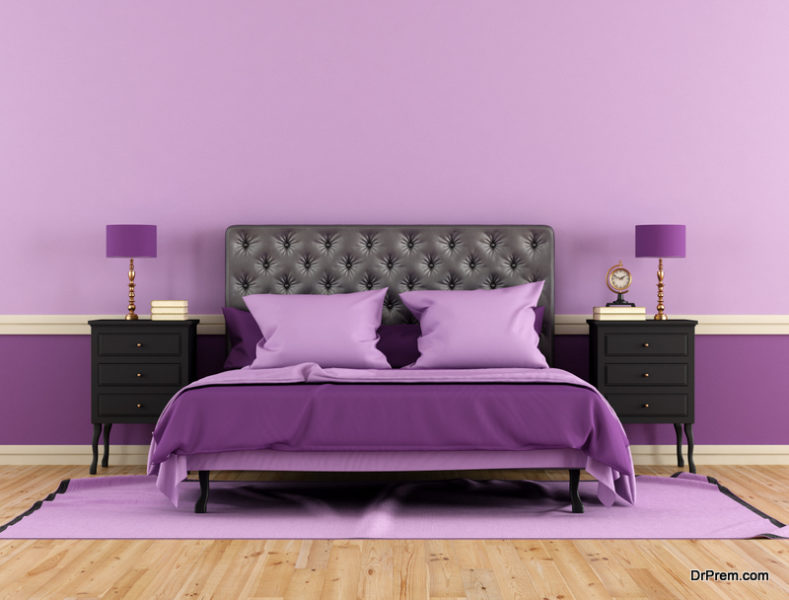 Purple is the one color which gives a sense of royal touch to your house when applied. A color of royalty for a different culture in the world! So why not give your dream home a royal touch with color blocking with purple. Provide your home with head to toe purple shade this season. Light and deep purple gently combined with the royal purple colored velvet couch or sofa with gold bottom give a unique feel to your home. In this room, you can accessorize the walls with golden wall art frames or decorate it with rich gold chandelier. Also, a bright purple and white colored rug can be added to enhance the look of the room which makes you feel like a king.
4. Color blocking tips for home decoration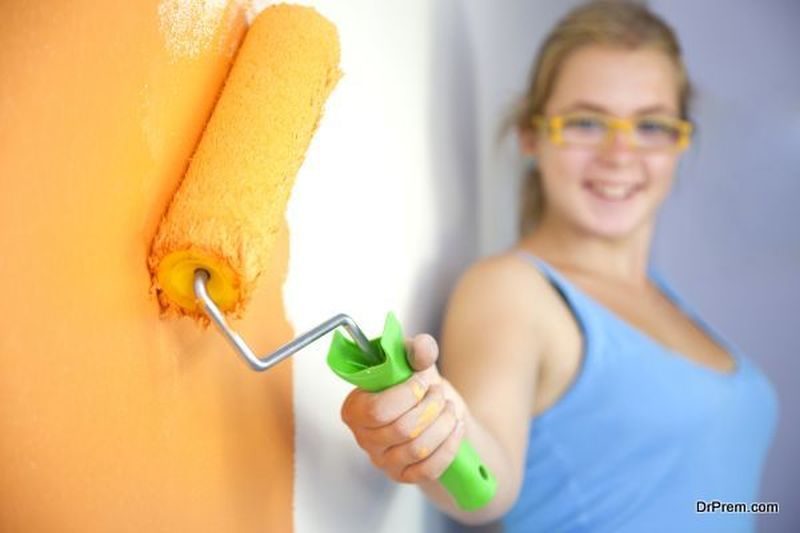 Apart from all the color combination to use color block style in your room, there are some tips and tricks to make your house look more effective with color blocking. Follow these simple instructions to get the best result out of color blocking.
Keep the base white: -If you are too afraid to give some color to your whole house or a room, use this trick. First, paint your wall with white color paint. Keep the base as white and then decorate the house with the same furniture and accessorized which are from same color family. Like you can use red, orange and hot pink or blue, sea green and royal blue. Keep these in mind and mix and match the objects in your house. It will create a nice warm effect in your home.
Give individual personality to the object: -This is another great option to incorporate color block in your space without coloring the whole room. Try small scale color block to the décor pieces or small objects in your room. In the kitchen, try painting the cabinets in different shades in alternate shelves or you can also give different hues to kitchen dining table and chairs.
Highlight your curtains: -One of the ways to brighten up your space and add color block is the use of curtains. Use curtains made up of three fabrics and all three in rich tones. Use of three tones in one curtain can give your space a nice color block look without coloring the whole space.
For a more subtle look: -Sometimes color blocking becomes too much intense in your home, this is because using the same shade of color in all the walls. It competes with one another giving you an over the top look. To give this a more subtle effect, use same color family shades instead of using the same shades. The different color family hues give a different essence when painted in your wall.
5. Living in clour: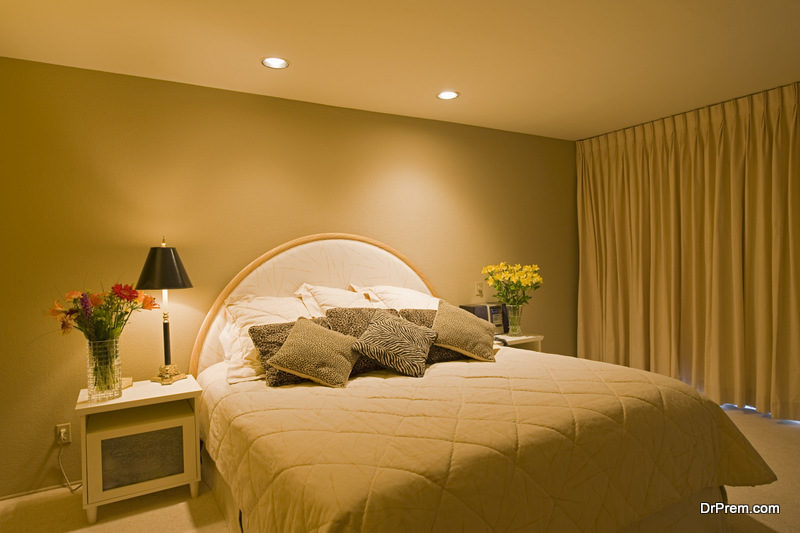 Coming to the bedroom, the most important things to keep in mind is the lining of the bed. Keep it as simple and give a nice color block by mixing two or more bold color cushions and pillows in it. Again keep the same color family shades. Also, for the walls, keep white with dark wood panels in the bed. It creates an illusion of a headboard that extends through the walls making your room feel larger and brighter.