Space improvement is a necessity in a tiny kitchen, especially if you tend to have a lot of pots, pans and appliances lying around. In case you are wondering how to make your kitchen more functional without making it look cluttered in the process, here are some tips and tricks to help you.
Choose Stackable Seating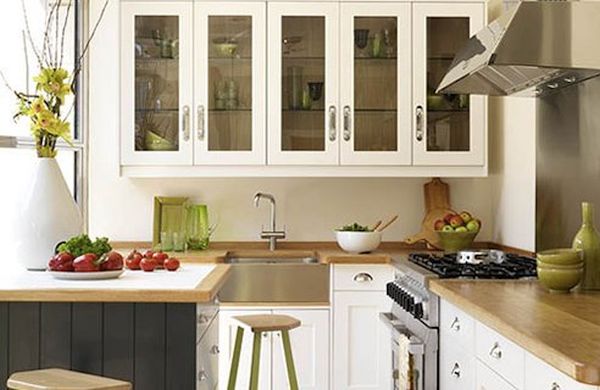 Stackable chairs can work very well for compact spaces. This seating option enables you to set out the chairs whenever you need them and then simply stack them back one over the other, thus saving plenty of space in and around the kitchen and dining area. Another alternative is chairs or stools that slide easily under the kitchen island or dining table so that they don't loiter around in the kitchen cluttering the already small space.
Choose a Foldable Dining Table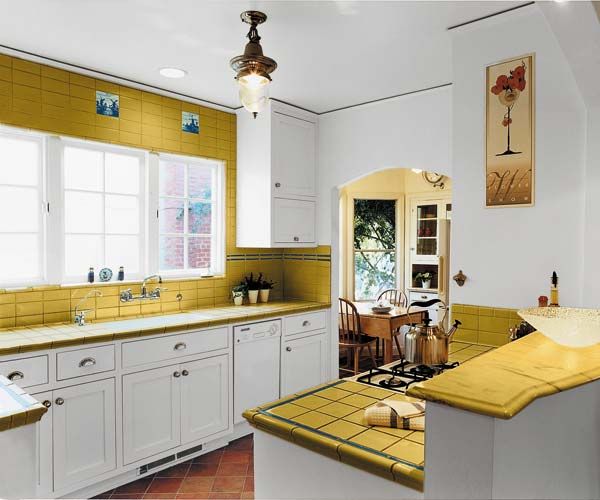 Much like the foldable iron board in the laundry room that can be pulled out when in use and then stored away behind a cupboard later, you can opt for a foldable dining table for the kitchen area. Simply pull down the table during meal times and fold it back against the wall afterwards to free up some much needed space in the kitchen.
Get a Ceiling Mounted Wall Rack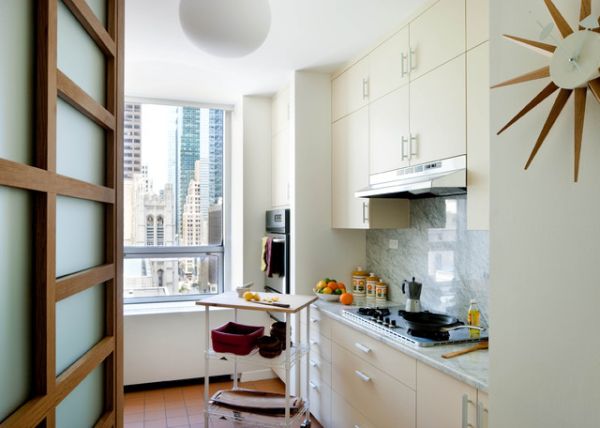 One of the main reason for clutter in the kitchen is the sheer number of pots and pans that crowd the countertop even when you don't use them. If you have limited storage space in the cabinets, consider installing a ceiling mounted wall rack to hang all these pots and pans. Given the space and height, you can also opt for a rack at the top to keep more cookware.
Install Shelf Dividers within the Cabinets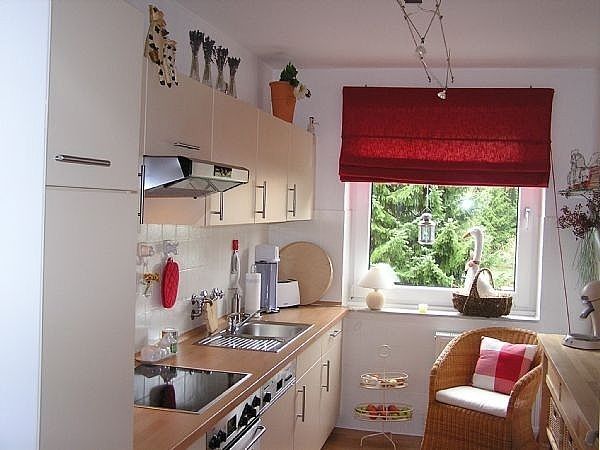 Chances are there is a lot of unused space inside the cabinets simply owing to the absence of shelves. You can choose to install removable racks inside the cabinets to make room for more utensils. Installing undershelves can also help make use of the space near the bottom of the cabinet that largely goes unutilized.
Make use of Undercabinet Space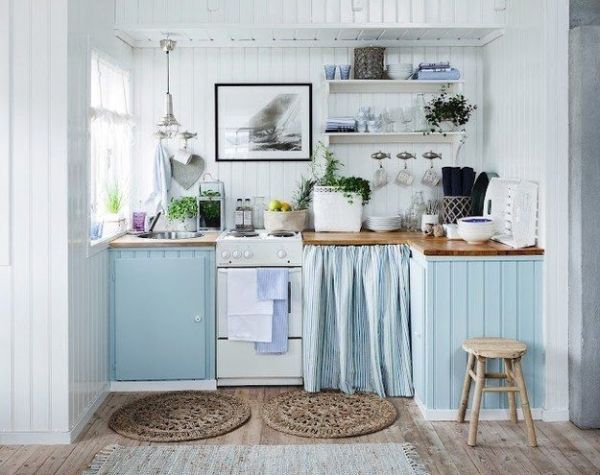 The space under the cabinets is often left out. Why not make use of it instead by installing toe kick drawers in it? These will come in handy for storing flat appliances like trays, serving ware and even baking sheets, thus freeing up a lot of space on the countertop and in the cabinets for other items.
Multipurpose the Countertop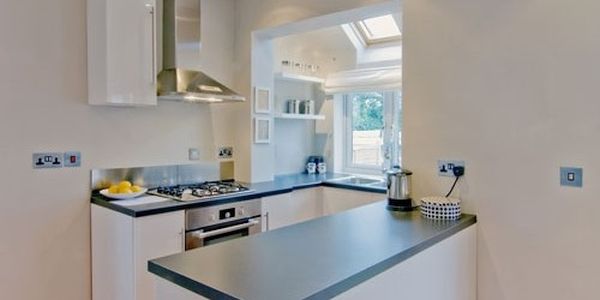 A rather small countertop means you will have less space to work with when it comes to preparing and cooking your dishes. Luckily there are many appliances that can make use of this small space and work along with each other with utmost ease without cluttering the countertop in the process. For instance, a stovetop cover with legs can double as a cutting board while preparing your dishes.
Install Hooks and Towel Bars Inside and Outside Cabinets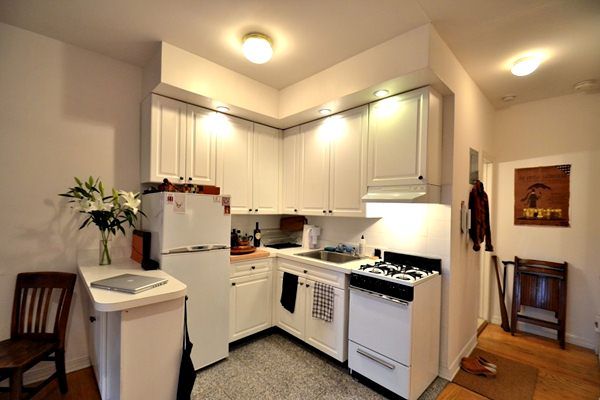 A great way to customize the unused space in your kitchen is to hang hooks and towel bars wherever possible, including on the sides of cupboards and inside as well as outside the cabinets. Hooks installed inside the cabinet door can hold pot lids and towels while a towel bar stretching across an otherwise empty wall can be used to hold pots, pans, spoons and even coffee mugs.
Get a Magic Corner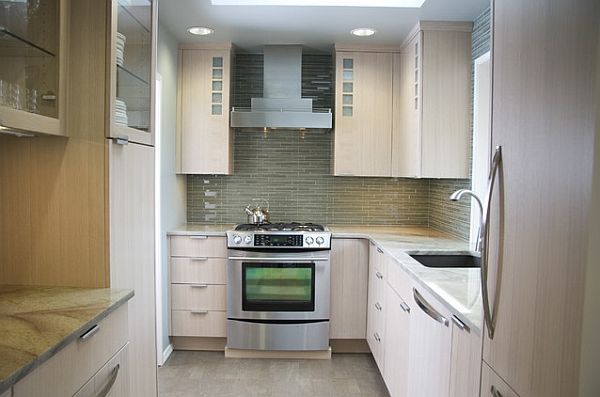 One way to utilize unused space in the corners of a cabinet is to install a magic corner in them. It may look like a normal cabinet at first glance. However, once you open the door, numerous rows simply swivel out, thus giving you additional storage space. This also allows you to reach those items saved at the back of the cabinet with ease.
Working with a tiny kitchen can be a hassle if you have too many appliances crowding the space. With some simple arrangements and installations however, you can double the storage space in the kitchen and make it look less cluttered.