Great engineering and aesthetics invariably go hand in hand and that has precisely been the case of the 8light. The 8light is an elegant table lamp created by South Korean designer Dongsung Jung which is easy and fun to use. It stands testimony to the fact that simplicity can be charming and brilliant at the same time.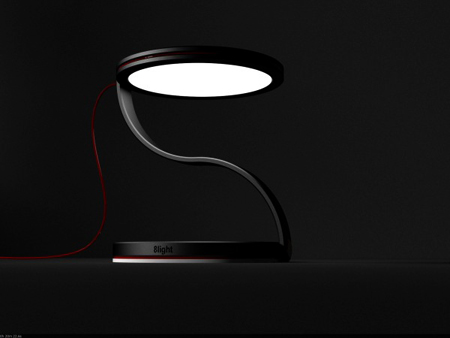 The white 'bulb' stretches across a circular frame. The frame is connected to another such frame which acts as a base by a gently curving connector. The lamp stands 15 inches tall with a diameter of 10 inches. The light can be turned in any direction along all the three axes of rotation. The actual lighting is provided by several rechargeable LED lights. However, the 'warm' light that the lamp provides is just one of its two specialties.
The other great thing about the lamp is that the 'bulb' area doubles up as a touchscreen for several apps. The touchscreen can also communicate with smartphones .This makes it a perfect companion for a study or work table.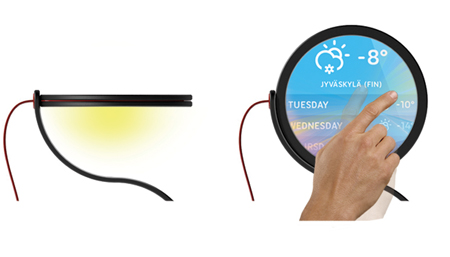 The frame has been constructed thin yet strong with stainless steel. A thin wire supplies the charging power to the LED lights in the lamp. When not in use, the lamp can be neatly folded into almost a 2-D device. Even in its folded form, the lamp looks beautiful and decorative.