Natural materials like wood, stone and others when used in interior decoration have the power to give a new lease of life to a room. Many interior designers strive to bring the best of natural elements into home décor projects at hand, as they know the real worth of bespoke look and an environmentally friendly feel they add. Here is a list of natural materials you can use in your modern interior design:
Wood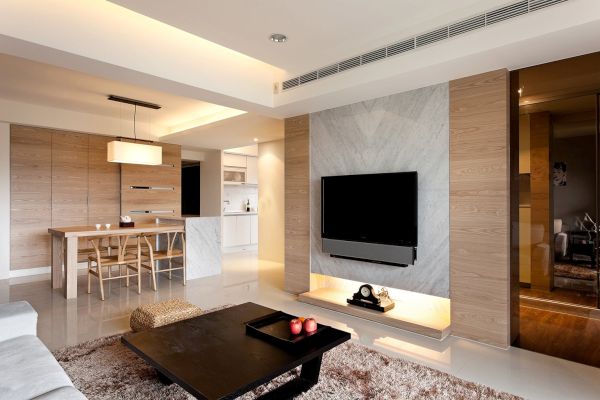 For many of us, wood is the first material that comes to mind in context with the usage of natural materials in home décor. This is because is the most common materials that has been in use for times immemorial, and probably will always be. Reason behind is the immense variety, as you get cherry, pine, walnut, maple oak and many more forms of wood, each with its own color and finish.
Bricks & Stones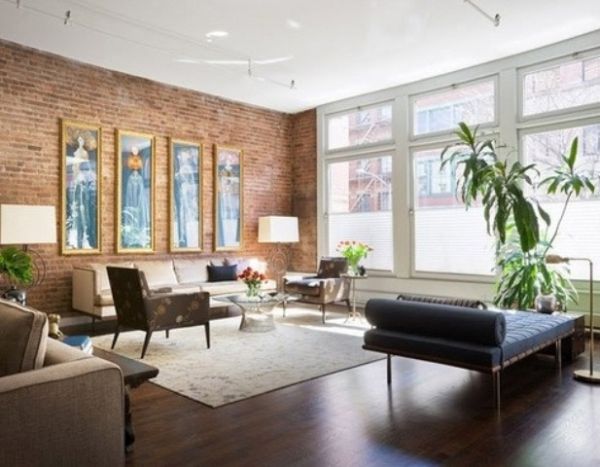 Bricks and stones if incorporated in an interior decoration beautify it. Bricks used as accent walls or around a fireplace add that much-coveted rustic feel to a décor. On the other hands, stones make extra ordinary indoor gardens and there are slew of decorative elements made of stones you can consider. You can go for a rock wall, mirror frames made of pebbles, stone sculptures and small things like stones knobs for your closets.
Houseplants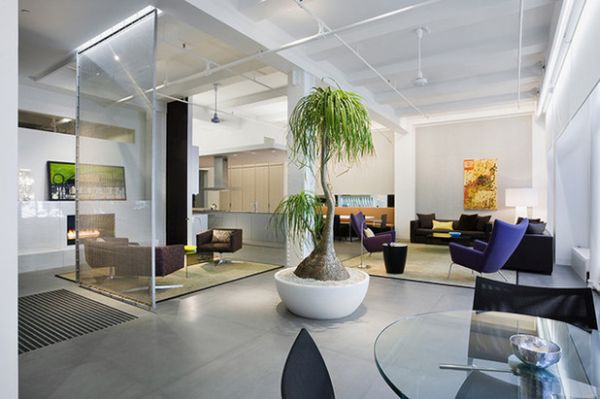 Adding beautiful natural feel to your home by adding indoor plants is the best you can do. Planters kept here and there in rooms breathe a life and add positivity to them. You must keep a huge planter in your entryway if the space allows, for welcoming your guests. Indoor plants as it is look lovely but their strategic placement makes them look even lovelier.
Shells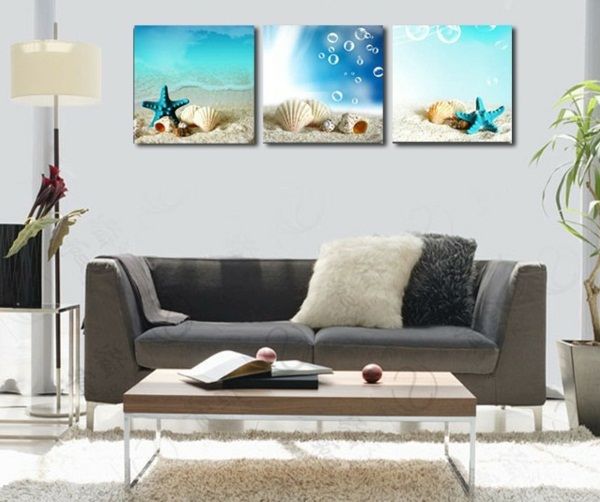 Available in a wide assortment of shades, size and types, yet another natural material you can consider using for interior decoration are shells. You can do a lot with them for allowing them an opportunity to beautify your home. Glue them together to make a design on the walls, display them on shelves or do whatever comes to your mind. They look gorgeous and provide an aquatic feel to an interior décor.
Metal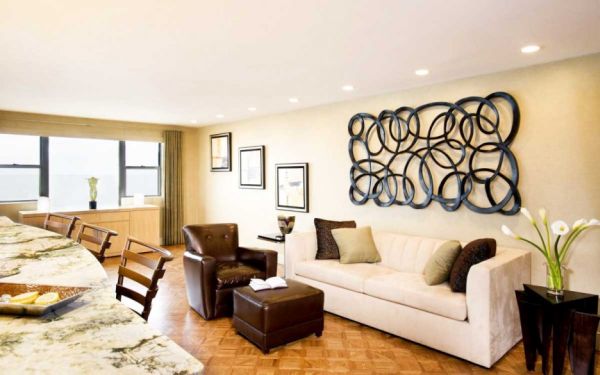 Metal, a natural material available in numerous forms is adept at bringing in newness and variety to a home décor. You can go for decorative products made of a variety of metals to adorn your home's interior.
Leather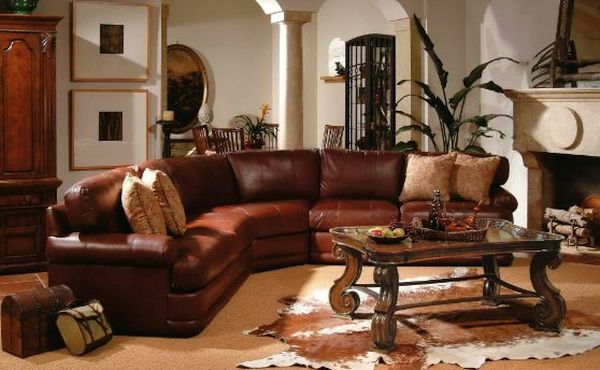 If you desire adding an elegant and a lavish touch to your home, you must go for leather stuff. From leather sofas, covers to leather frames, they offer tremendous comfort and style. As you get leather in a variety of shades, you must pick a shade that goes well with the existing items and features of a room décor.
Rattan & Wicker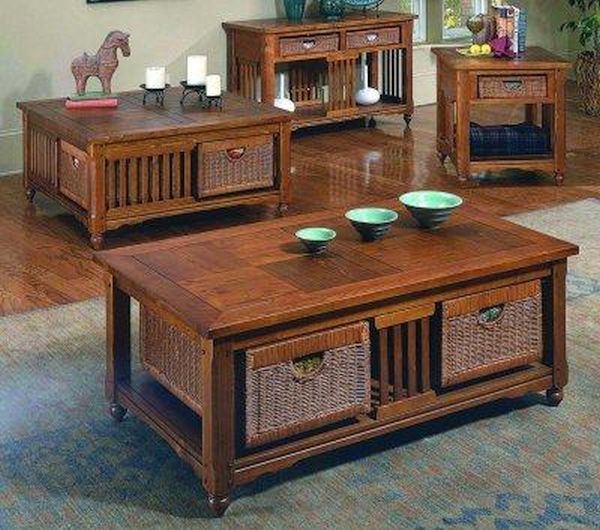 Rattan and wicker as woven baskets and furniture looks incredibly cool in homes. Whether you have them in your drawing room, living room, or kitchen, they look fantastic. Throw cushions matching with the color of walls and other furniture pieces on a wicker chair or sofa, so that it jells well.
Bamboo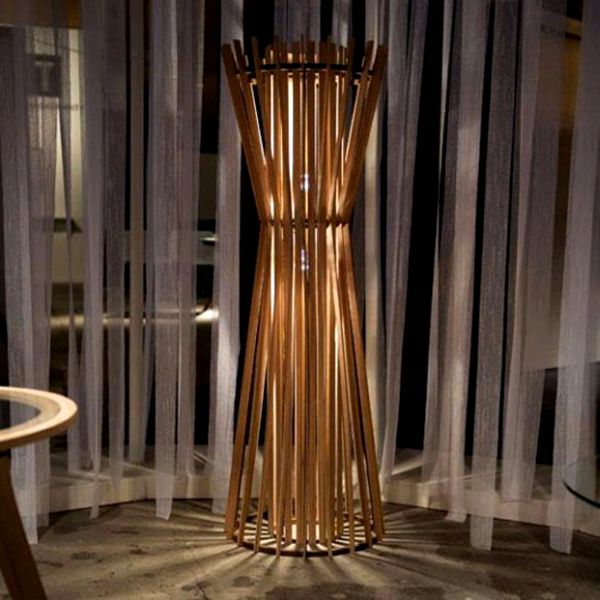 A sustainable material bamboo is also a fantastic interior decoration material. Widely known for its durability and as a gorgeous addition to interiors, you can use bamboo as decoration pieces, as flooring and as window treatments in your home.
Feathers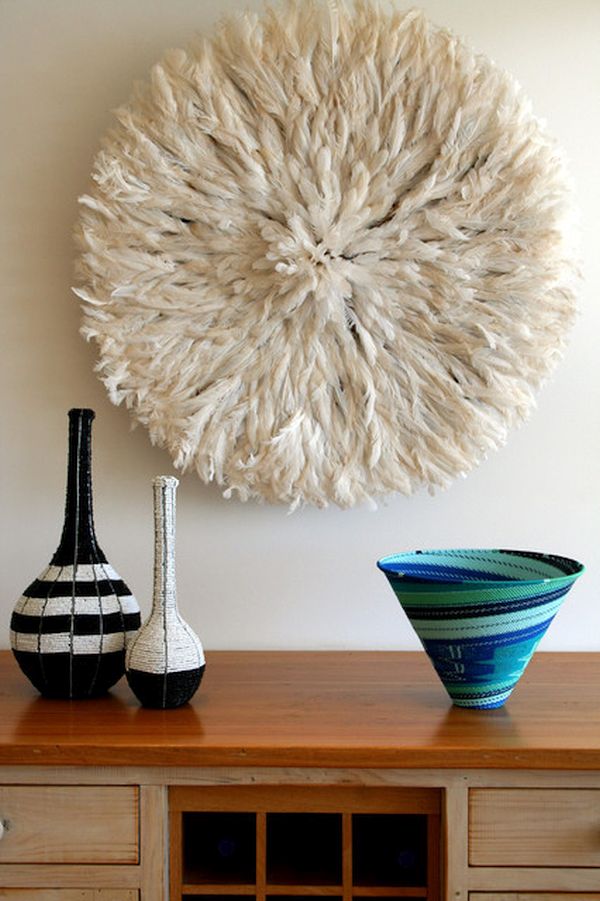 Besides using feathers for pillow stuffing and for upholstered items, you can use them in several decorations as well. Search the web for innumerable ideas on DIY projects you can make using different kinds of feathers.
Adding natural items to interior decoration adds warmth, comfort, and natural feel to the atmosphere inside.