Wall art is an easy yet extremely effective way of bringing a change in a home décor. Blank walls look boring but only a few dare to embellish them with expensive art works. Well, there is no need to do so, as there are ample of options that can let you decorate walls using inexpensive wall decorations. Here we have brought for you some of the best DIY wall decoration ideas that look expensive but they are not.
Gorgeous removable wall treatment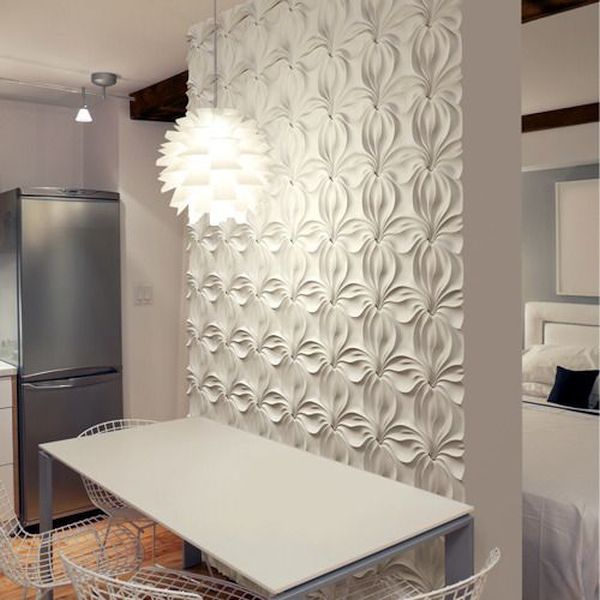 The one you see in the picture is an example of a gorgeous removable wall treatment, and you can try out innumerable designs that come to your mind. For this project, you need a cloth, which you will dip in liquid starch for some time. Hang them on the walls, in place of wallpapers that are quite expensive. You can watch some tutorials online to get the hang of correct fabric wallpaper art.
Framed Wallpapers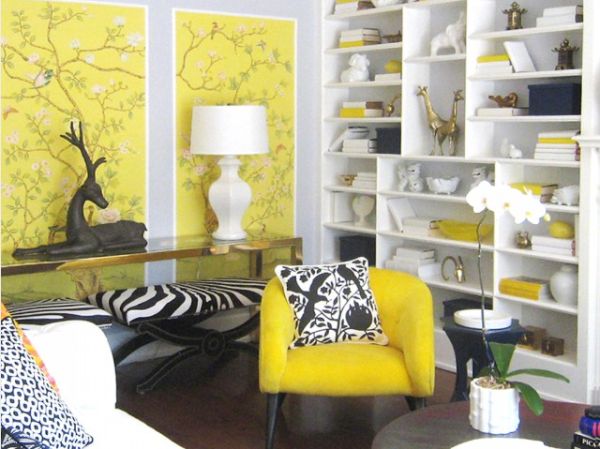 If you have some wallpaper pieces at hand and you are not willing to spend on buying wall arts, this DIY project is for you. Pick a few old frames and cut different, colorful and textured wallpapers of their size. Stick wallpapers on the walls and surround them with the picture frames, which will look like framed wallpapers. The project is easy but it looks quite expensive and sophisticated.
Make an abstract painting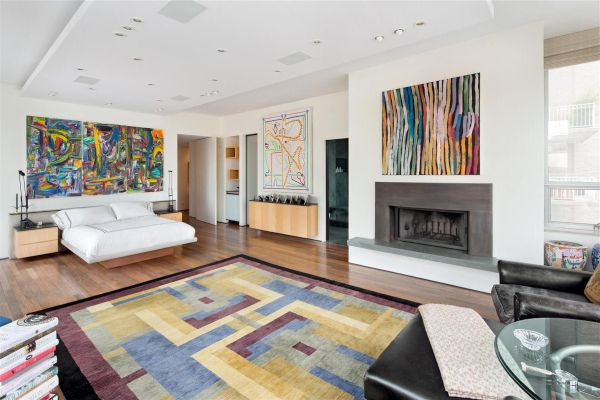 Creating an abstract painting like a pro would not be possible for you but creating a simple version certainly is. Abstract paintings hung on walls look like expensive wall arts, which mean you can create a non-expensive version on your own. You can try out the one shown in the picture, or can search for many other simple abstract wall arts.
No Paint Wall Art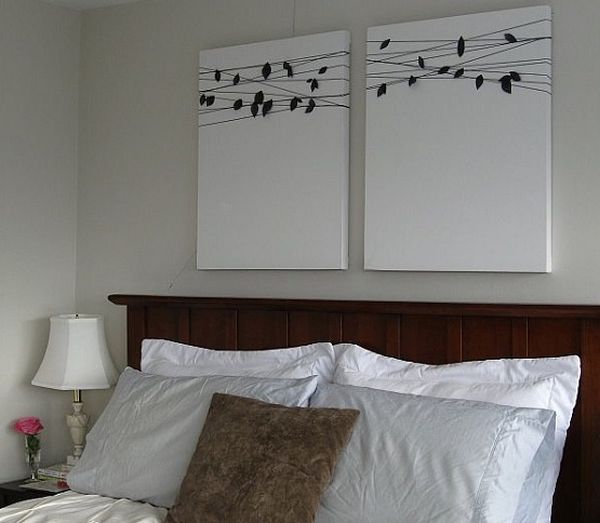 This project is ideal for modern spaces and for people who are on a lookout for some super creative and expensive looking wall art. You require two white panels, some leaves and wire. Paint leaves and wire black, hang leaves on wire and finally wrap the wires around both the panels. Hang them on your bedroom walls and enjoy having the expensive looking wall art.
Cupcake Wrappers Wall Art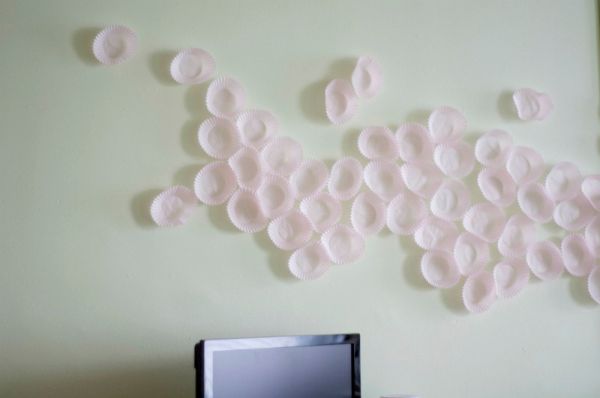 Yet another very simple yet impressive wall art DIY project is the cupcake wrappers wall art. It is perfect for a dining or a kitchen wall. Requirements for this project are some cupcake wrappers, rippled plastic sheet, ruler and a crafts knife. You are supposed to glue cupcake wrapper liners on the sheet. Try to glue them in random patterns, as they look more beautiful. Stick sheet with cupcake liners on them on wall, and there you have such a funky wall art decoration that you and your guests will not be able to take your eyes off.
Paper Silhouette Wall Art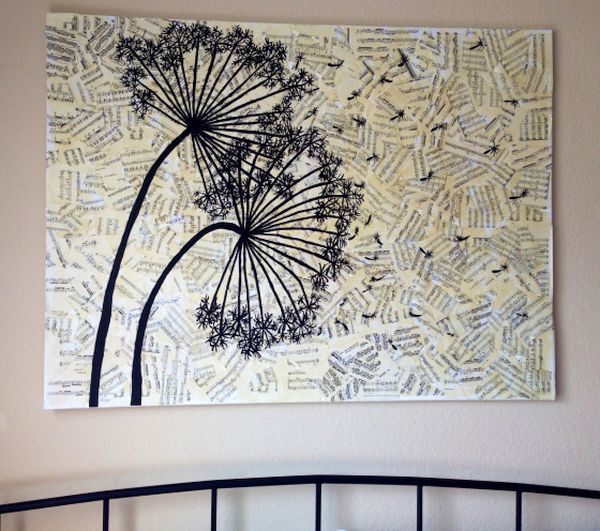 Yet another very simple yet expensive looking wall art for you is the one with paper silhouettes. You will have to collect some old or click some new photographs, wherein you and your loved ones can be seen in an active pose. Try to collect a variety of poses, or you can pick a single theme so that all the silhouettes match it. Themes can be a play theme, love theme, adventure and so on. Cut figures from the photographs, paint them black and stick them on a white background. Frame them in black frames, create a collage and hang on the wall. It will look like an expensive wall art to others.
Incredible wall arts are usually expensive but some only look expensive but are not. You can try making a number of DIY projects and deck up blank walls in your home using them.