You may think that what is there to consider about knobs and pulls of the kitchen cabinets, but let us tell you that these small parts play huge role in making your costly cabinets functional. Without the right pulls and knobs, accessing the inner parts of your kitchen cabinets will become difficult.
Unsightly knobs and pulls can make even the costliest and most stylish cabinets look ghastly. It is always a good idea to consider every little detail of your living space décor with care or else you will have to live with countless eyesores. Read the following guidelines for choosing the right sort of knobs and pulls for your kitchen cabinets.
Give importance to functionality over form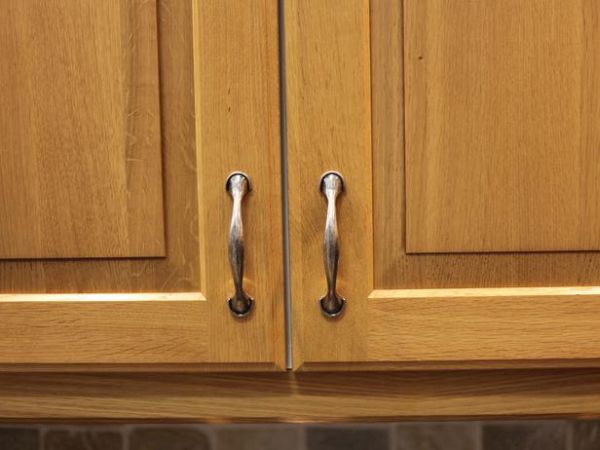 An ugly knob can make you cringe every time you look at it but a low quality, ornate knob or pull will be a real headache. While purchasing knobs and pulls, the buyers should give more importance to their functionality. You will be handling the knobs and pulls many times a day. When you cook in the kitchen and need things in a hurry you have to jerk open the drawers often. That is why the knobs and pulls have to be of good quality and sturdy.
Imagine the knob of a drawer breaks exactly when you need something lying inside immediately. You will have to fight with the drawer with a knife in hand to open it. To avoid such circumstances, get knobs with warranty from a reliable dealer.
Different styles of cabinet knobs and pulls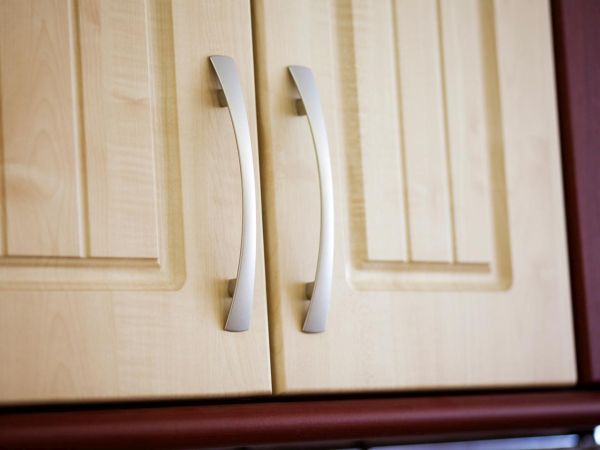 Thanks to the vast variety in the market, you can find knobs and pulls for kitchen cabinets in an array of different styles and designs. You can opt for knobs and pulls that go best with your home décor. If you have a traditional, roomy kitchen space, then try the traditional looking cabinet pulls and knobs that spell old world in capital letters. The high quality traditional knobs offer high metal density, an appealingly glossy finish and durability.
Usually made from stainless steel or brushed nickel, the contemporary or modern cabinet knobs and pulls have sleek lines and an artistic appeal. The transitional designs mix the qualities of contemporary and traditional designs. If you buy low quality knobs then you will get thinly plated and less durable ones. By choosing better quality, you can actually save yourself from kitchen hazards and get your money's worth.
The cabinet pulls should look right in place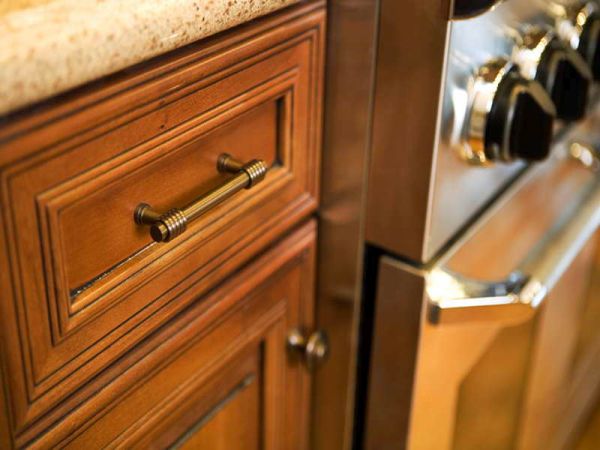 The key mantra of a well-decorated living space is the way one part of the décor looks coordinated with the other parts. Buy cabinet knobs and pulls that do not look out of place and synchronize well with the other furniture of the living area. Cabinet pulls are made with materials like metal, crystal and glass. Nickel, chrome and bronze are some of the choicest metals used for making cabinet pulls.
You can choose from a wide range of different finishes to make the cabinet look gorgeous. The crystal pulls look great in a vintage themed kitchen and glass pulls are suitable for the traditional kitchens. The finish of the knobs and pulls should match that of the faucet and other fixtures. Knobs go well with the upper cabinets, while pulls best compliment the lower cabinets. Let the carpenter or professional installer first install the cabinets. Take stock of the décor before getting the knobs and pulls installed.
Choosing the knobs and pulls are not difficult with choices of designs and materials galore. Pick the ones that look good with the existing décor and offer both quality and functionality.