Taking the concept of 'green' furniture to a whole new level, an Italian company with over 40 years experience in making leather sofas has come out with a seat called Ferula. The Ferula is made of wood and covered with bands of fabric and leather. It actually consists of a backrest made of ferulas.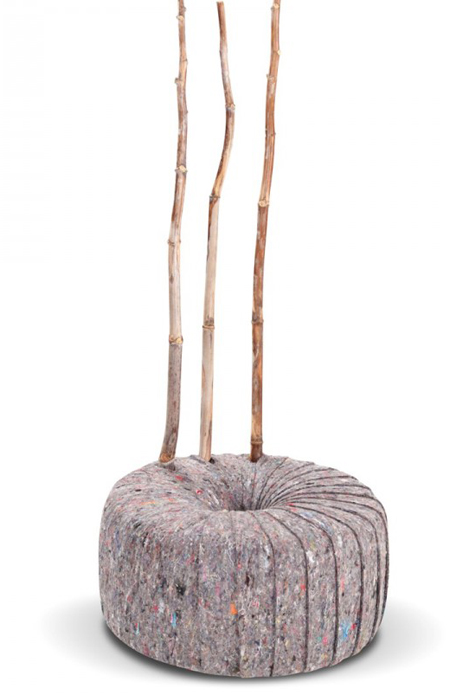 The seat consists of a wood-crafted framework with special holes. It is skillful needlework on fabric that transforms the wooden framework into a comfortable cushion. The seating cushion is round, like a huge doughnut and the wood from ferulas (locally available plants) are inserted into the holes in the framework to make the backrest.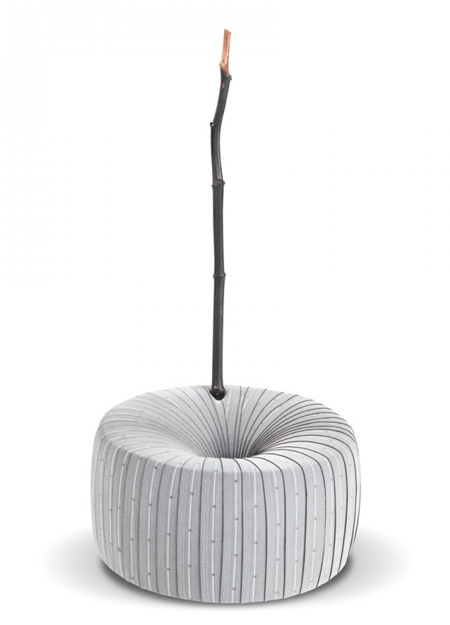 The specialty of the company, Calia Italia is its great emphasis on ecology conservation and environmental awareness. It ensures that this vision percolates everything in the production chain – from the careful selection of raw materials to greening of the the process of manufacture.
The wood used in the construction is totally non-toxic. The padding used within is also environment-friendly having been constituted from ecologic polyurethane foam. This means that there are no polluting agents in it. The leather used comes from the bovine headed to the food industry and it maintains the material's original grain through artisan techniques.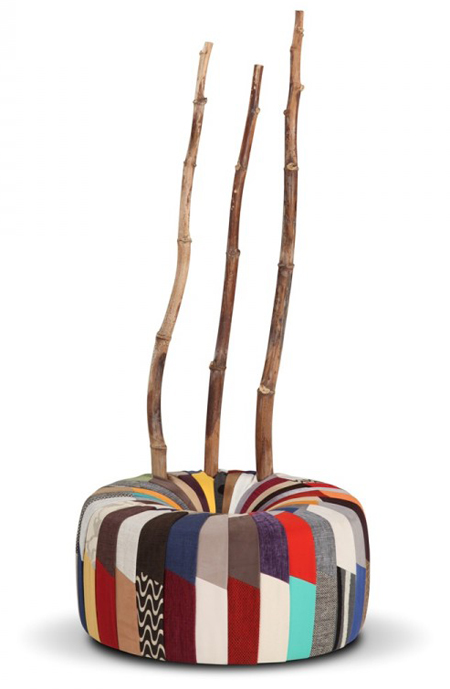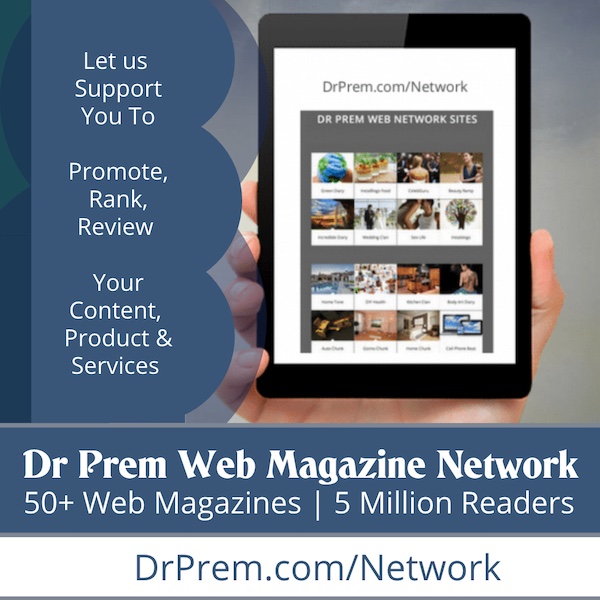 The seat comes in varying colors and can be customized according to the order. The round cushion with its ferula backrest is actually very ergonomic. An expert's handiwork is used to sew together the different fabric/leather strips. The seat would make an elegant piece for the living room, bedroom or even the patio.