Marble floors and granite countertops make your home truly a dream home with all their gleam and shine beautifying your home. You clean marble flooring and granite countertops to maintain their beauty but without realizing, you sometimes tend to use some harsh chemical that leave an opposite impact on these because they are natural stones and demand a good deal of attention and care.
Here is your guide to a proper cleaning of marble floors and granite countertops so that they continue to sparkle and add glamour to your hone even after years of their installation.
Granite countertop cleaning guide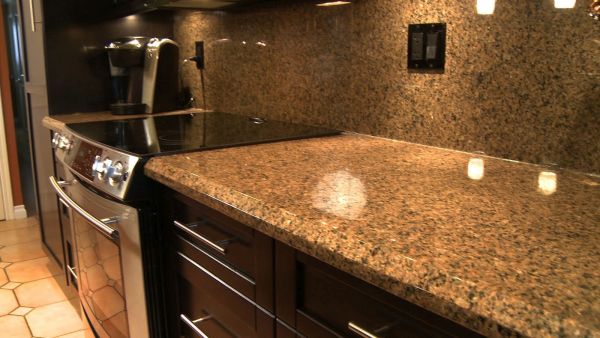 Use blotting paper or a cloth to wipe the countertop immediately whenever coffee, wine, soda, tomato sauce, fruit juices and other acidic substance spills over it, or they might stain your countertop permanently.
Never use cleansing agents such as de-greasers, bleach, glass cleaners, and acid because these substances etch granite sealer and leave it ugly full of stains and scratches.
The best things to use for cleaning a granite countertop are to use a sponge and a soft cloth. You can use dish soap at times but its regular use s not recommended, as with time it also tends to take away the shine and beauty of granite.
Although granite countertops can go without using any coasters but if you make it your habit to put a coaster before you place anything hot and a dish that might scratch the surface, it will simply increase the shelf life of your granite countertop.
Do not place oils, creams, lotions, perfumes, nail remover and colognes directly on a granite countertop, as if they continue leaking and spilling on it, with time they will corrode the surface. They will stain it and etch it, thus, reducing its shine and appearance.
Marble floor cleaning guide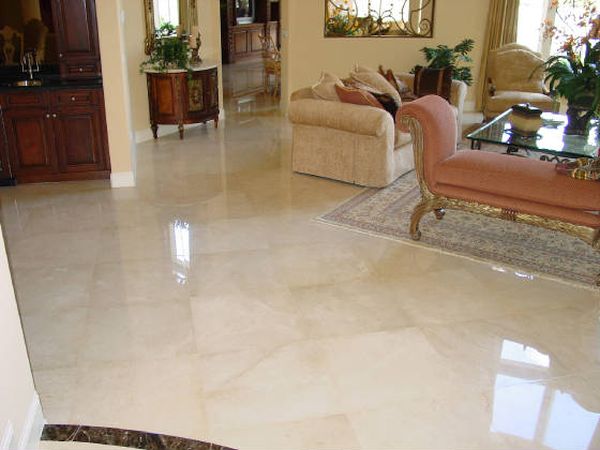 Clear, as soon something falls on the marble flooring, it is much more sensitive to acidic substances if compared with granite. Marble stains then do not go away and look pathetic.
Marble restoration is an expensive technique so if you think you are saving money using some cheap floor cleansing products, kindly wake up and realize reality. Those cheap products are making your marble floor more vulnerable to stains and etching, so invest on high quality products so that later you get to save on marble restoration treatments.
There is a height of ignorance in some people, as they use vinegar, lemon, orange, and ammonia to clean their marble flooring. Please do not do this, rather soak a sponge in hot water and use it to clean your flooring on a daily basis. The marble flooring will continue to shine for years together.
The marble flooring in your bathroom can be at higher risk if you place toiletries and cleansing agents directly on the floor. The acidic cleansers might leave an irreparable damage to the flooring, so make sure you spend some money to install a shelf for toiletries and cleansing agents, you store in your bathroom.
Sand, dirt and grit do a lot of damage to your marble floors so take imperative steps to dust mop your floorings. Use good in condition vacuum cleaners and discard the ones that have metal or plastic attachments or old wheels that can go scratching your floors wherever they travel.
No matter how dirty you find your marble floor to be, take out time and out in efforts to wipe and clean it using non-alkaline cleansing agents.

Granite and marble are natural stones people use to embellish their homes. They demand a good deal of attention and care. Otherwise, they start to lose their glamour and sheen soon after their installation, and then it takes big amount to restore their lost goodness.