Curtains add character to a room; they make a room lively and interesting. Considering bathroom curtains, they serve an important function of separating the shower area from the rest of the bathroom. Preventing water from spoiling the vanity, doors, and from making the floor wet. Besides serving all these purposes, shower curtains come in a wide assortment of colors, prints and themes that can make your simple bathroom interesting and impressive.       
Abstract Clouds Shower Curtain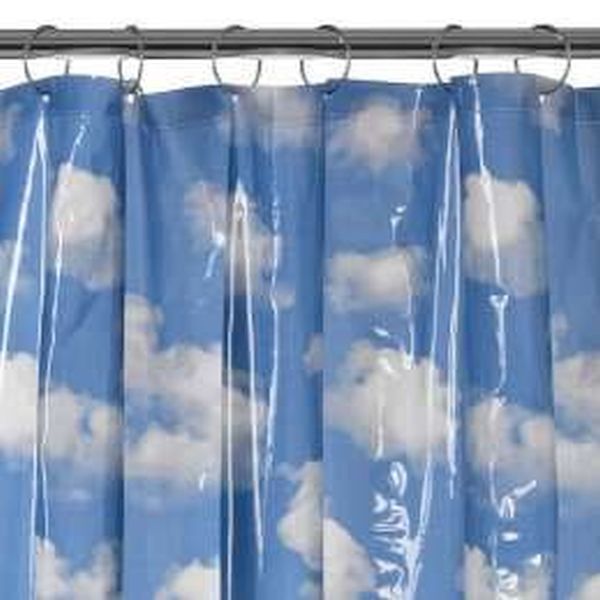 Hardly anybody would be there who can ignore the charming beauty of this shower curtain. Hanging it in the shower area is like bringing the mesmerizing rainbow colors to your bathroom. The colors of the curtain are so rich that they can brighten up even a simple and a dull bathroom. If you feel your bathroom is not interesting and is dull, this curtain would be a perfect addition to it.
US Map Blueprint Shower Curtain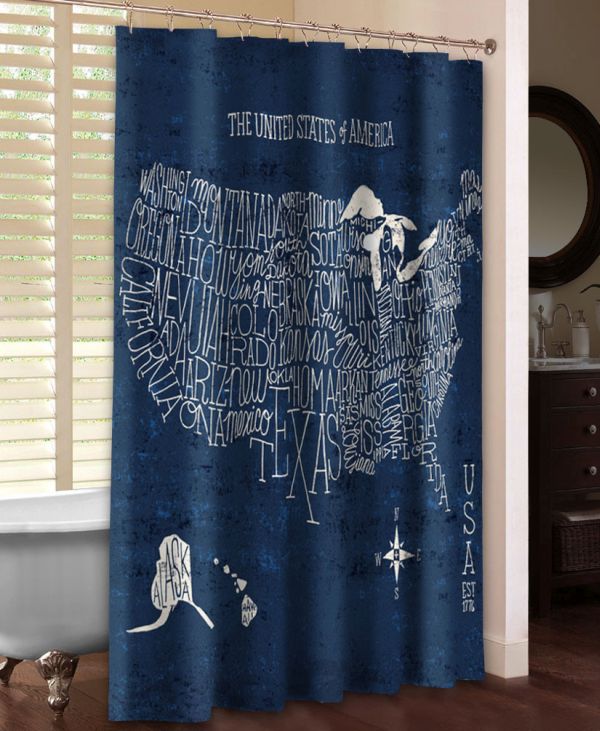 Shower curtains with the maps on them look wonderful and are informative as well. A curtain just like this one that displays map of the United States of America adds an artistic and a special feel to your bathroom. The distressed blue background with state names in white on it looks interesting.
Pink Peacock Fabric Shower Curtain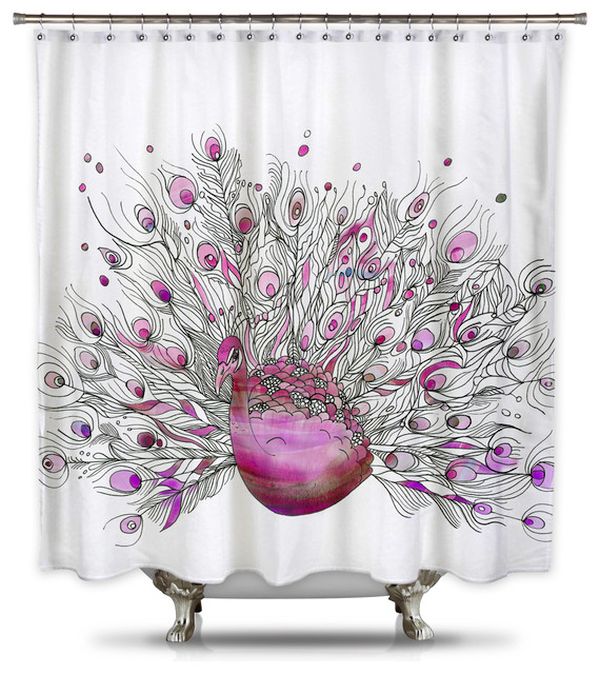 If you are on a lookout for something that could add a beautiful artistic feel to your bathroom, then you must consider this unique shower curtain. The pink peacock shower curtain whose name says it all, as in; it is a beautiful pink colored peacock on a white background.
Bloody Psycho Halloween Shower Curtain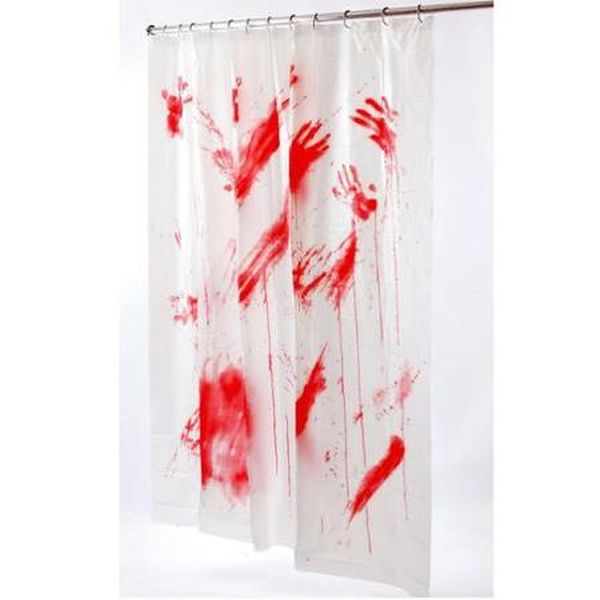 Strictly not for the faint hearted, rather for ones who are thrill seekers, or else this shower curtain can make one run out of the bathroom in terror. It is a white curtain with spooky bloody handprints and stains on it. This curtain seems ideal to be hung in bathrooms during the Halloween, or year round if you like.
ASCII Code Curtain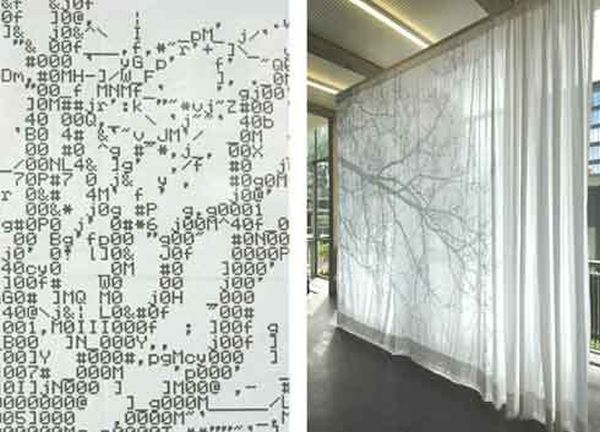 The ASCII Code Curtain looks like a nature-inspired curtain until you take a closer look at it and realize there is something more to it. Designed by Nienke Sybrandy, a Dutch designer the curtain is a beautiful work that displays an ASCII code information network in a tree. Such a cool addition the curtain is to a geek's bathroom.
Psycho Killer Shower Curtain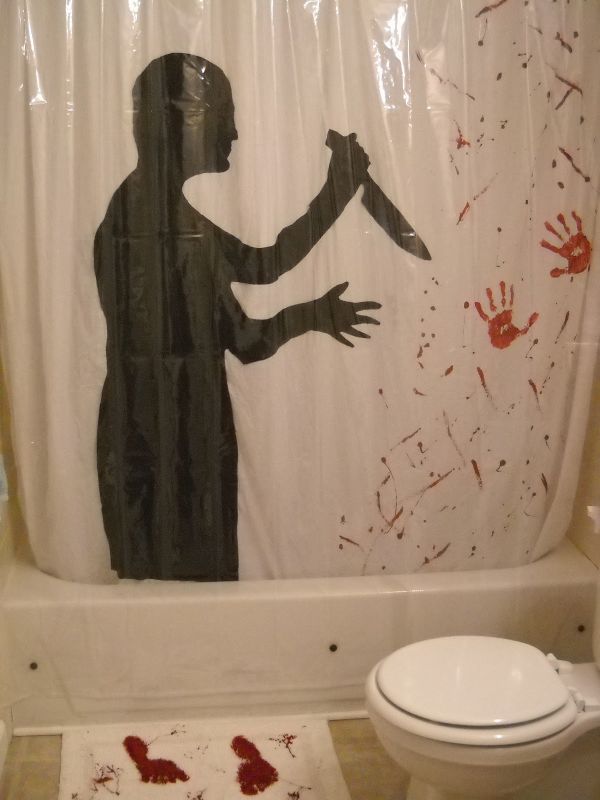 Now this is super scary. Someone enters your bathroom and to get a shock of his life he sees a shadow on the shower curtain with a knife in his hand ready to stab, only to realize later that it is just a spooky shower curtain.
Rye Straw Curtain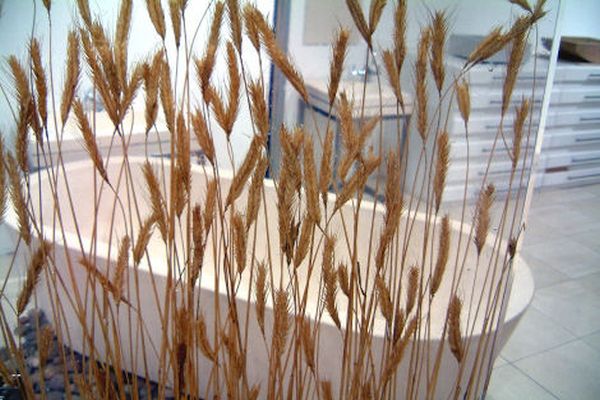 Soaking in the bathtub or having a shower in your bathroom surrounded by the rye straw curtain make you feel so close to nature. Relax in the tub and imagine yourself somewhere in the middle of nature, you will feel great. This unique curtain is a tri-part screen made of acrylic and resin.
Periodic Table Shower Curtain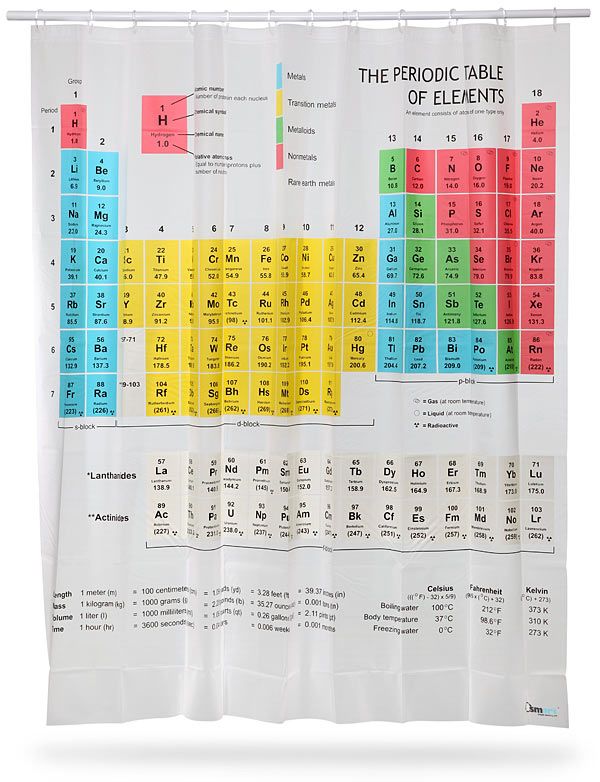 If you or your children love chemistry, or you want your child to develop love for chemistry in an interesting way, then this shower curtain is for you. Shower curtain with beautiful colors and periodic table of elements will fill the bathroom with chemistry fever.
Customized shower curtains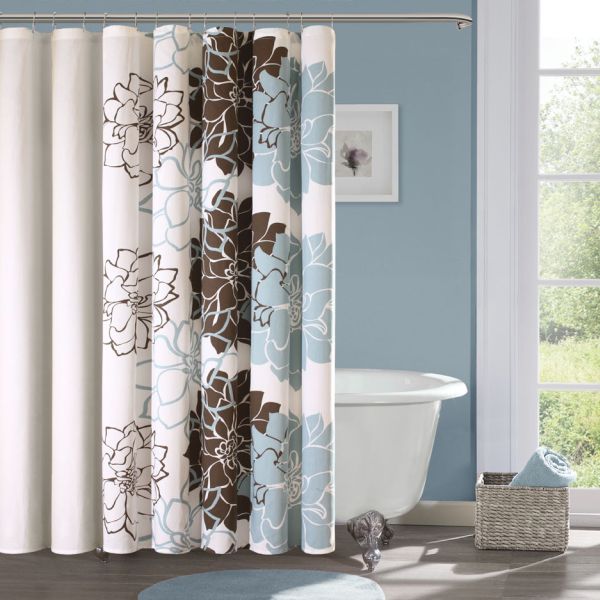 Those of you who want to see your favorite pattern or a picture on the shower curtain in your bathroom can go for customized curtains. You can order for a curtain that displays you on the curtain, or anything you want.
Shower curtains definitely have an important purpose to serve in a bathroom and they have a good aesthetic appeal as well. They are potent enough to transform a dull boring bathroom into an interesting one.