There is absolutely nothing that emanates luxury, style and peacefulness as well as indoor water features – especially for a lover of nature. Luckily, designers are coming up with some incredible water feature ideas for your living spaces which will take minimum space yet elevate the style quotient several notches. In the following you will find helpful ideas of integrating the most suitable water features into your own home décor.
The different types of water features you can use indoors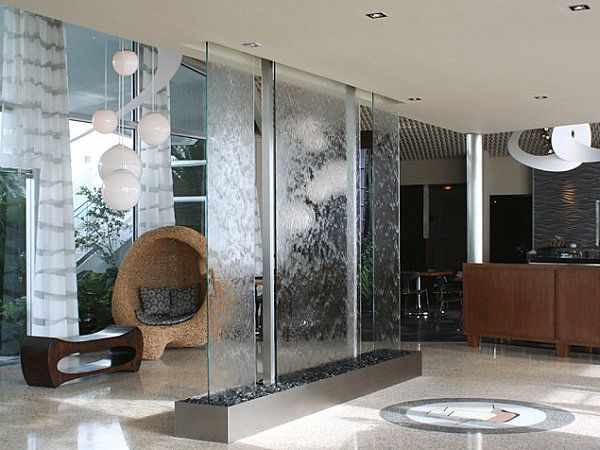 Gone are the days when indoor water features were limited to swimming pools and simple fountains that took lots of space. The sleek and modern water features cost less yet beautify your rooms in a subtle way. The placement and positioning of the water feature will determine how well it gets integrated with the rest of the décor. Entryways, central halls, wide passages and the area beneath stairs are perfect for installing water features.
To create a serene and natural ambience, homeowners are opting for running streams that cuts through living room. Lush stone floors look great with such water feature. You can also opt for waterfall, which can then turn into a small stream that flows with soothing sound across your home.
A small well-designed water fountain pond with interesting fountain can also look excellent in small spaces. If money is not a concern, and there is sufficient space indoors then go for water garden with tropical plants.
Transform your living room into a natural haven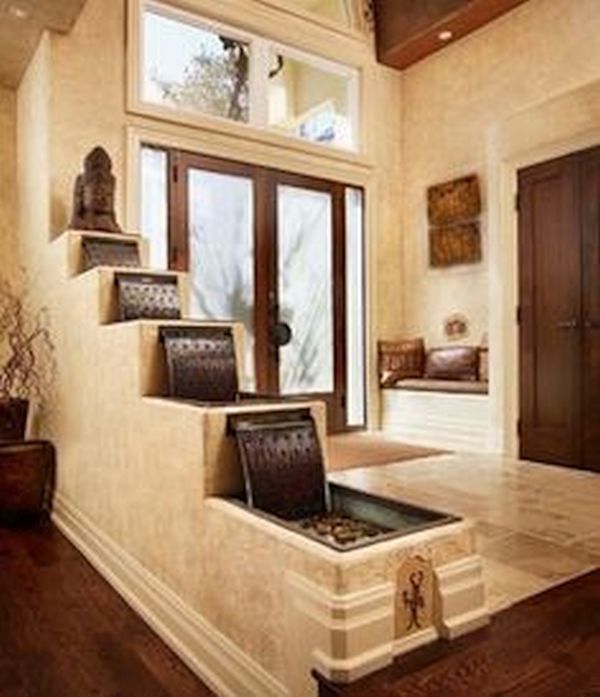 Choose wooden flooring and create a water garden on one side of the living room with a small asymmetrical pond, stone steppers, lots of indoor plants and bonsai trees. There can be life in the water such as koi fishes and other bright colored fishes. This will create an interesting focal point in your living room.
Big and medium sized aquariums can be used in passageways, bathrooms, and as room dividers. You can also create a unique water garden just outside the living room and cover it with a shade. This way it will connect the indoor with outdoor areas.
Small water features to add glamour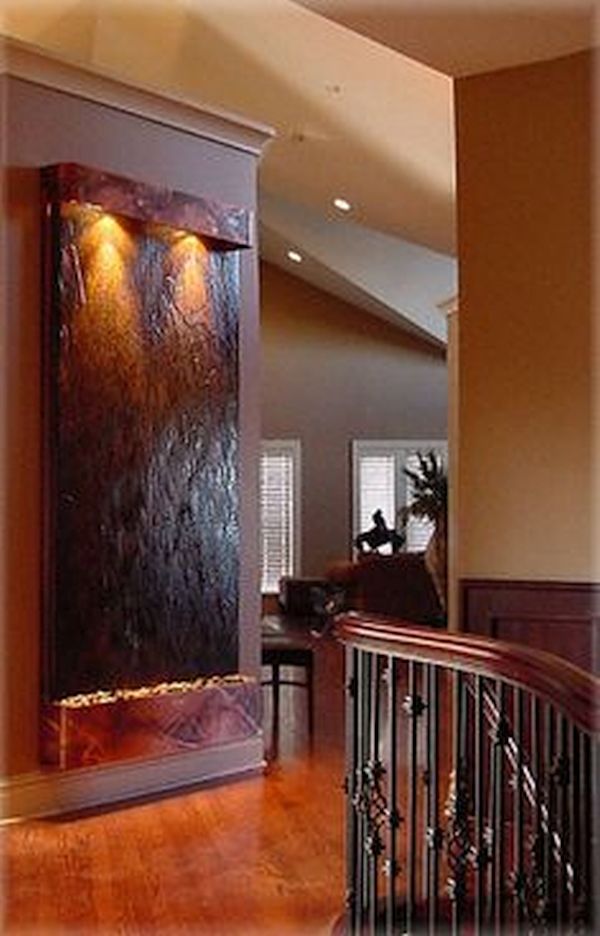 Use stone wall just beneath the staircase and also add a small water feature. If the water falls from the stone wall into a small decorative tub then the décor of your hall and living room will become more interesting. Stone walls offer and alfresco charm to interiors. Also use proper lighting for highlighting this part of the room.
Create rustic splendor with water features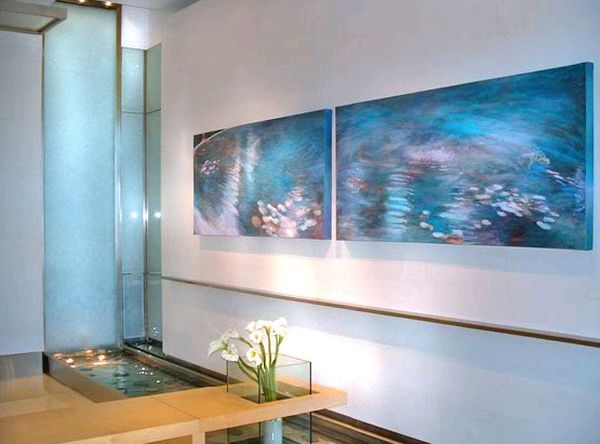 Create a partition between the entryway and the drawing room in a step like cascading structure. Let the water fall from one step to another. Oriental wooden designs work well with this idea. The guests are impressed as soon as they step inside your home and praise the décor abundantly. Place a head of Buddha at the highest step for increasing the oriental effect.
Add some tranquility in your interior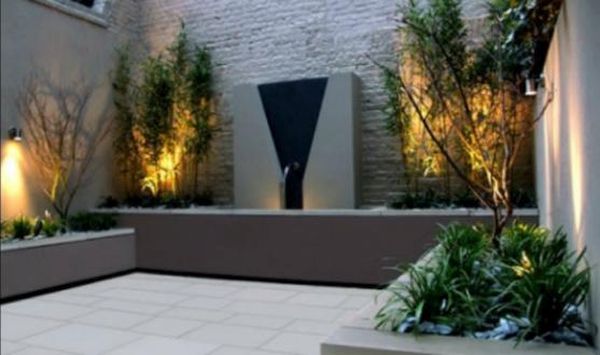 A serene and calm pond can be the right water feature if you are looking for peace indoors. Create the pond on the walkway itself and then build a glass and wood bridge like structure for crossing it. Ponds with small water falls can enhance the beauty of any corner of your home. Put some colorful fishes, water plants and install stone structures for making it look even better. Water beams from the ceiling and water screens also make the ponds look grand.
There are many ways of installing water features indoors. Water gardens, small ponds, water screens, streams and fountains can change the ambience in an elegant manner.