A lot of homeowners shy away from using black in their home décor owing to the intimidating nature of the same. The common notion is that black can make a space look dark and foreboding. However, there are ways to add black to your home décor without making the latter look too overwhelming.
Using Black in an Accent Wall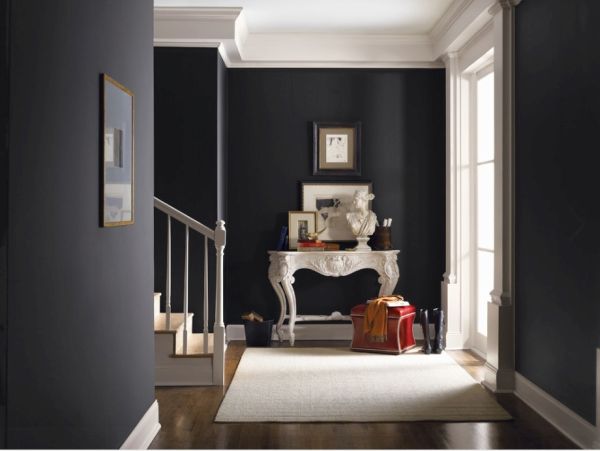 Consider painting an entire wall black in color and then use the same as a backdrop to display interesting pieces of art. Not only will the art work pop out from the wall and capture everyone's attention, the dark background will minimize distractions as everyone goes gaga over your art collection.
Using black in the bedroom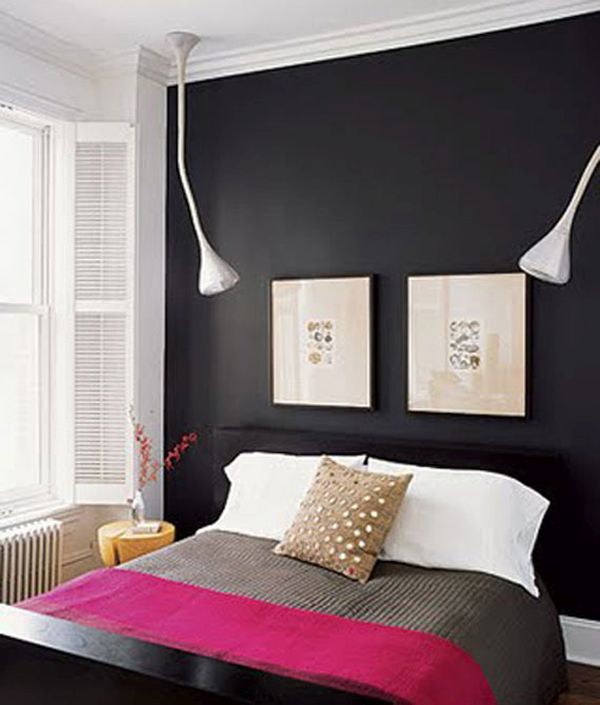 Studies have revealed that painting the bedroom walls black in color will help promote sound sleep. This would probably be the best solution then for all those sleepless nights you have endured.
Using black in a naturally bright room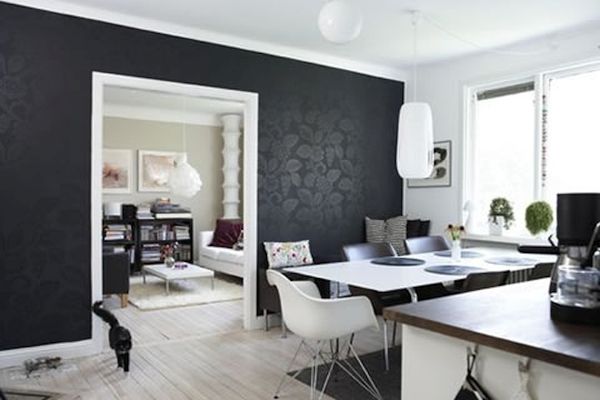 Painting an already dark room black in color would make it look darker and more foreboding. However, choosing black for a room that receives plenty of natural light will help balance out the brightness while creating several focal points of interest in the room.
Using black in the hallway
If you have small entryway or hall, consider painting it black and then decorating it with accents featuring contrasting colors like white and light brown. The end result will be truly mesmerizing for sure.
Using black in the kitchen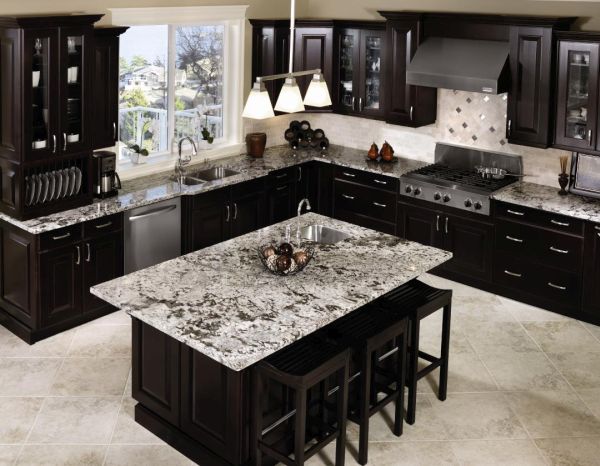 While many prefer the kitchen to be bright and airy, there are some who love to add a difference to the naturally bright surroundings. Using black in the kitchen will help make the space gain more importance in your home for sure. There are different ways you can incorporate the color in the kitchen décor.
These include black colored countertops and kitchen islands, black colored cabinets and even black colored kitchen appliances. Ensure to add regular doses of contrasting color in between to create a visual difference that would make each area of the kitchen stand out individually.
Using black in the baby's nursery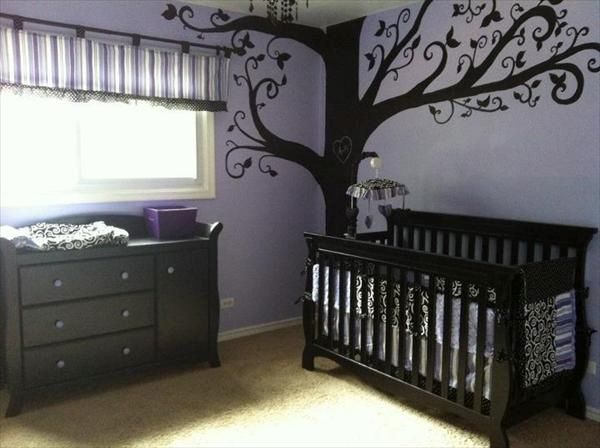 Although a lot of us would love to paint the baby's nursery in shades of pink, green, pastel and blue colors, the benefits of painting it black should not be ignored. Studies have revealed that adding black to the nursery fosters early learning in kids.
Black is also a neutral color that will gel with almost any other color in the nursery. Being the mature color that it is, black can also be continued as the basic color long after the nursery has turned into a bedroom for your kid.
If you are wary of painting the walls of the nursery black, consider adding black accents here and there to achieve the look. Black bedding, toys and furnishings can all play a role in inviting some much needed black color into the room.
Using black in the bathroom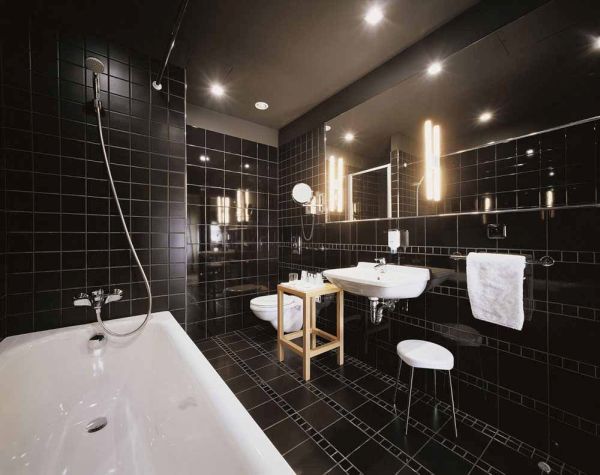 You may be apprehensive about using black in the bathroom. But there is something really arresting about a bathroom wall covered from floor to ceiling in beautiful black tiles. Deviating from the completely black approach, you can also opt for black colored showers, faucets, sinks and toilets which will look dashing against a light colored background.
Using black in the staircase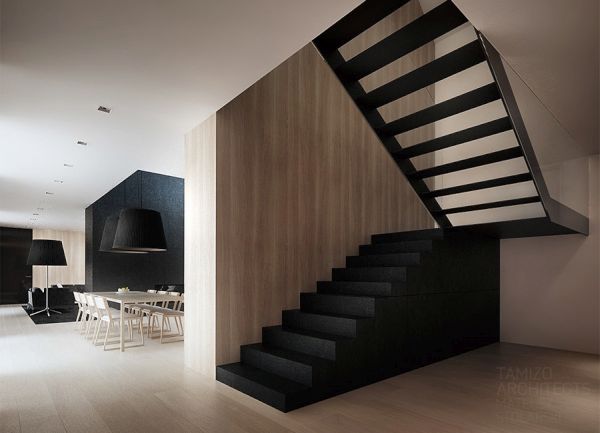 If you have a staircase at home, consider painting it black in color. This will give a stately look to the space instantly. A black colored staircase set against white walls would surely have a mesmerizing effect on visitors.
Using black for furnishings and accents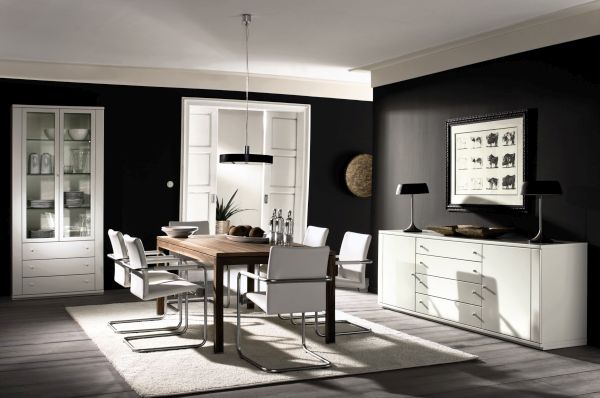 Desperate to add black to your home even though you don't want to dedicate entire spaces to the color? Then consider using it on the furnishings and accents located at sparse intervals around the room. A black colored sofa or sectional, a black colored ottoman or center table or a black colored décor item adorning the walls would make a terrific addition to your home.
Black does not necessarily need to be an unwelcome addition to your home décor. With a few simple tips and tricks, you can effortlessly mix black in your home décor to achieve a unique, sophisticated look.