Planning to renovate your kitchen and on the lookout for an appropriate kitchen sink that would both look aesthetic and be utilitarian at the same time? If that is the case, then you need not look further than the undermount kitchen sink, which would provide you with the sleek look you desire sans the high costs and maintenance issues that come with standard sinks.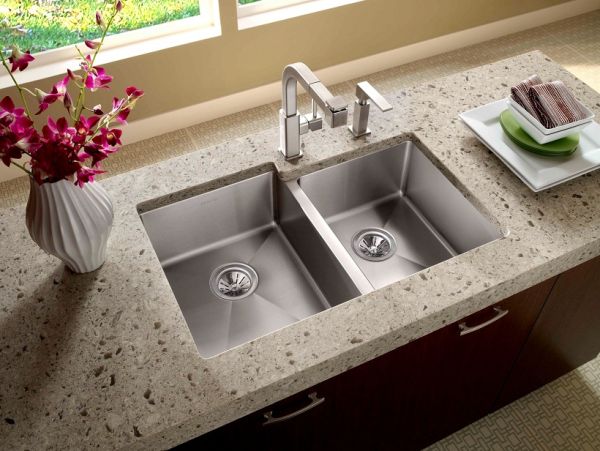 So what are these undermount sinks?
Undermount sinks are named so because of their unique design and installation. In contrast to standard sinks placed in holes cut in the kitchen countertop, undermount sinks come under the countertop completely. This unique installation design does away with the rim between the sink and countertop.
Undermount sinks are made of different kinds of materials, from solid surface and stainless steel to cast iron and copper. They also come in single bowl and double bowl variants. Still apprehensive about buying one for your kitchen, here are some of the benefits of these sinks.
Easy Self-Installation
One of the major advantages of an undermount sink is that you can easily install it without much inconvenience. You can opt to do it yourself, thereby minimizing the need to call in a professional for the job. This would in turn let you save time and money on the project.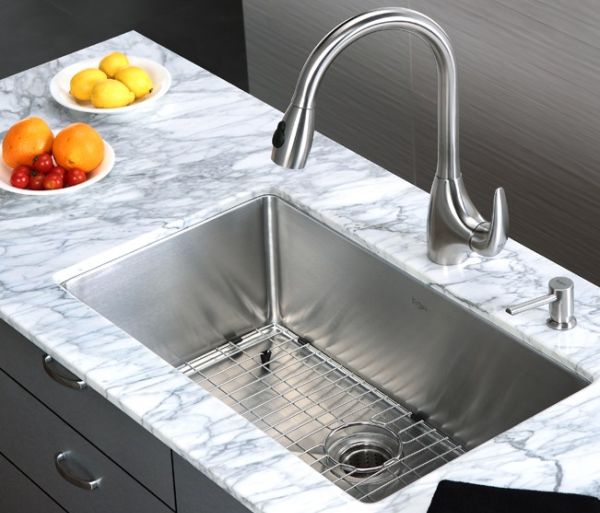 Low Maintenance
Since we mount it beneath the kitchen countertop, there would be no outer lip overlapping the countertop. This salient feature of an undermount sink would prevent the accumulation of dirt and grime on the sides. You can clean the sink easily with just some water and dishwashing soap. You can also transfer dirt and dust form the countertop to the sink without worrying about them getting lodged in the crevices or seams. Thus, having an undermount sink means less maintenance woes.
Enhanced Hygiene
An undermount kitchen sink comes sans any seams that are otherwise common in standard countertop kitchen sinks. These seams can easily attract dirt, dust and bacteria, which could turn out to be unhygienic for the entire kitchen atmosphere. Hence, an undermount kitchen sink would definitely be more hygienic than its counterparts would.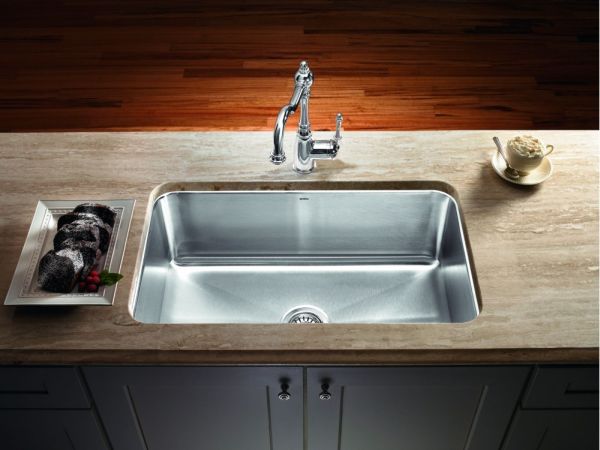 Enhanced Visual Appeal
In the case of an undermount sink, the countertop would silently give way to the sink, thereby enhancing the visual appeal of the entire kitchen. The minimalistic design would be fully functional as well and would tend to make your kitchen look more upscale. In this case, the plumbing components remain hidden under a cabinet, thereby making the entire place look sophisticated.
Undermount sinks are also available in different materials, sizes and shapes, allowing you to experiment with your kitchen sink. Accordingly, you can opt for copper, granite, glass, stainless steel, cast iron and brass sinks, which can make your kitchen look classier instantly. You can also opt for a variety of styles ranging from square or circle shaped to double bowl sinks.
Less Space Consumption
If you use an undermount kitchen sink, you would know how much space it saves you on the kitchen countertop. This would in turn, leave you with more space to keep other appliances in the area. The utilitarian design also leaves you more space for cooking food.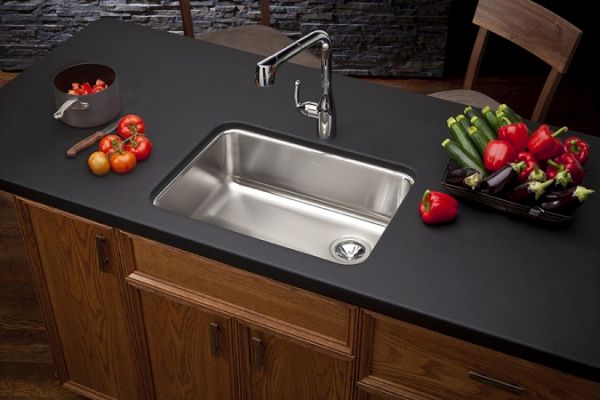 Enhanced Durability
The seams located in normal kitchen countertops would wear and tear away with time and prolonged exposure to water. Undermount kitchen sinks on the other hand, do not have these seams and so, is sturdy enough to enjoy increased resistance to these concerns.
Summary
Undermount kitchen sinks are installed under the kitchen countertop and do not have seams or crevices like normal sinks. They have several benefits over standard kitchen sinks and are sturdier, durable, less space consuming, hygienic and visually appealing.