It is critical to remain disciplined if you want to be productive in your home office. While some people may use this space for learning activities and using computers, others may use it as a work-from-home facility where they require placing all useful office stuff. With all the hustle and bustle around, it becomes difficult to make yourself more productive even in your home office space. However, remaining disciplined can save your precious working time and money. Check out some helpful tips that can retain your productivity by reorganizing your home office.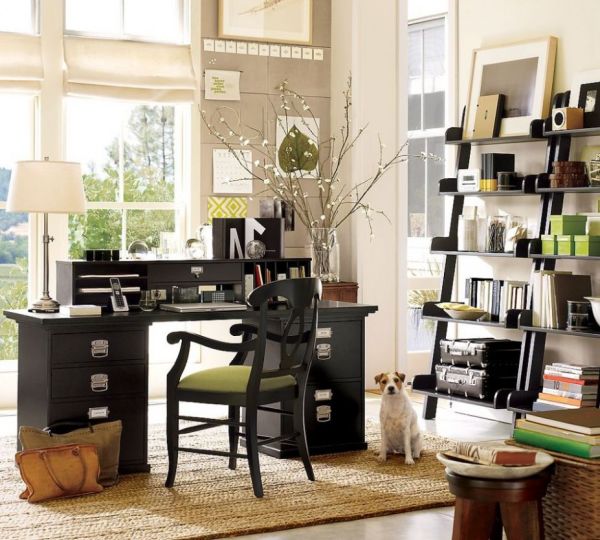 Keep it clean
You can work with higher productivity and creativity only when you are sitting in a neat and clean environment. A messy place would always keep diverting your attention and spoiling your thoughts. Thus, the first thing to start organizing your home office is to clean it up. Place all the trash in the dustbin and remove old newspapers and magazines if you do not really require them. Clear your work desk of all the unwanted materials and papers. Maintain cleanliness in your home office so you may feel reenergized and refreshed to work productively.
Remove the clutter
Make an inventory of the items used in your home office and de-clutter by sorting them per their usage. Check what all you need on a daily or weekly or may be yearly basis. Prioritize their placement in your home office. Remove the clutter or low priority items and see if you can place them in another room or some storage area. For example, you may not need to place your kid's toys in your home office. This distracts your attention while working. It is better to remove noisy or distracting items from your office space. This step can help you become more effective while working in your home office space.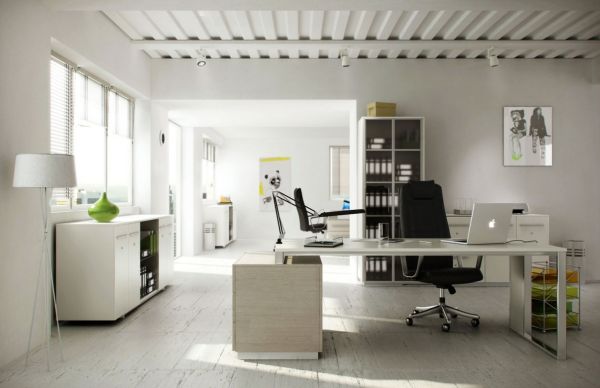 Organize the space
Now, it is time to organize your home office space. For this purpose, you need to categorize things according to their usage and requirement. Place the things that need storage separately in a closet. This may include some office supplies, work files and reference materials. You must also place all necessary items like a pen, glue, stapler, etc in your desk drawer for easy access. This will also help you keep your desk area cleaner and tidier. Your display items like books or magazines can be added to organizers. Thus, you can reach them whenever you want. Finally, you may personalize your space using some pictures and objects of your liking. This gives you a refreshed feel when you get tired of working for long.
Light up your home office space
Working under insufficient lighting conditions surely cuts down your productivity. Remove the darkness by opening your windows and using brighter light fixtures. You may also paint your walls in sunny shades so they reflect light in a proper manner. Additionally, you may also check that ventilation and temperature control in your home office is suitable for you to work comfortably.
Summary:
Be it a company office or home office, everyone wants to make his/her workspace clean and organized to enhance the productive. If you are planning to set a home office, follow these simple tips to utilize the space to the fullest and increase productivity at work.